The key to a good family holiday is making sure everyone is happy. It's sometimes difficult to balance everyone's interests and excite older kids wanting a bit more independence and exhilaration. I've put together some of my favourite experiences that would work well for families with older children. Spanning across Asia, I hope to provide a bit of inspiration for your next holiday: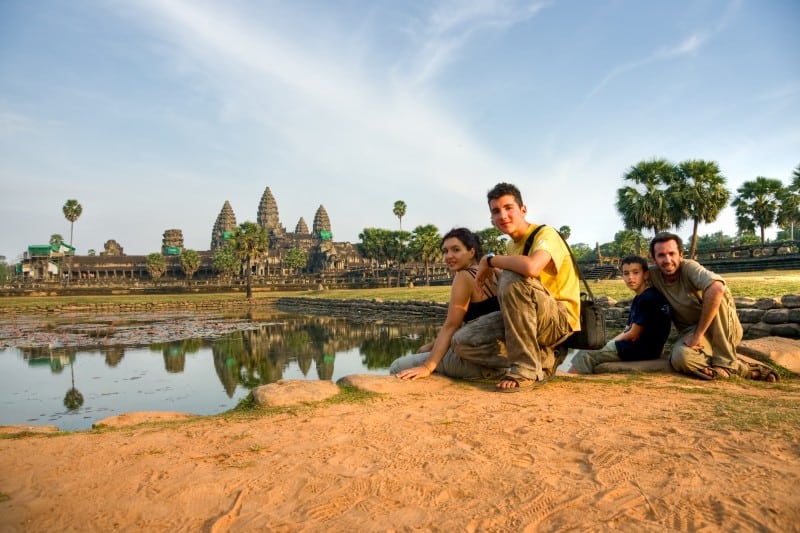 ---
Sunrise at Mount Bromo, Indonesia
The almighty Mount Bromo was appropriately named after Brahma, the Hindu God of creation. An active volcano on the Pacific Ring of Fire, visiting this mighty sight is an experience of a lifetime. We'd really recommend going in the evening for sunset; it's when other travellers tend to leave as many of go for the morning for sunrise. The light cast upon the landscape at golden hour is breathtaking and makes for incredible family holiday shots. You can walk up to the summit on a 45-minute walk from the nearby mountain village of Cemoro Lawang or you can travel there by jeep. Take the latter if you want to reach an amazing view point over Bromo and the stunning Mount Semeru behind which is thought to be the centre of the universe by Javanese. All in all, it makes for an incredible family moment and is a great addition on to a
You can walk up to the summit on a 45-minute walk from the nearby mountain village of Cemoro Lawang or you can travel there by jeep. Take the latter if you want to reach an amazing view point over Bromo and the stunning Mount Semeru behind which is thought to be the centre of the universe by Javanese. All in all, it makes for an incredible family moment and is a great addition on to a Bali and Beyond holiday.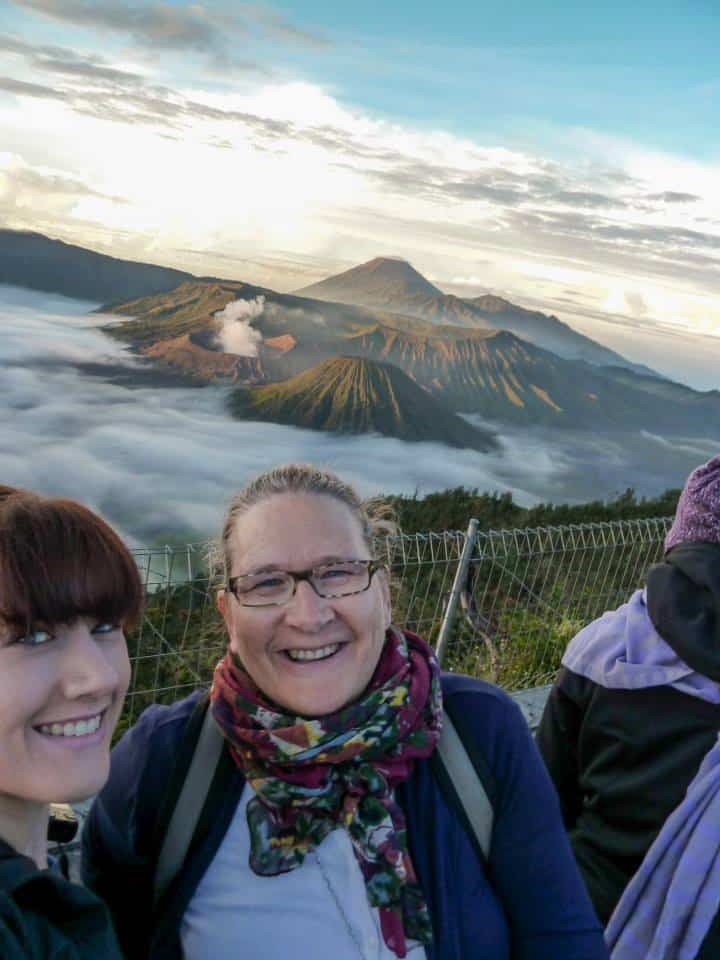 ---
Stay on the River Kwai's Float House, Thailand
From canoeing, to meeting local tribespeople to visiting the famous Bridge over the River Kwai – The Float House offers so much to do for families. Access is by Thai longtail boat via a private pier and makes for an awe-inspiring arrival. The setting is absolutely stunning and will be sure to make everyone incredibly excited. Accommodation is in floating villas with comfy mattresses, wifi and air-conditioning. Day trips can be organised to the Thai-Burma Railway Center War Museum which commemorates the system built by prisoners of war at Japanese orders. You can visit the bridge over the river kwai famously built by the British, and get an incredible insight into what it was like for the captured soldiers at the time – watch the film before you go!
There are also lots of nearby tribal villages that can be visited, this is a great opportunity for you to buy beautiful bags sewn by tribeswomen. They're multi-colour embroidered with stunning flowers and patterns sewn into them. Of course, the hotel is also a fantastic place to kick-back, sunbathe, canoe down the river or tuck into delicious Thai food as the sun goes down.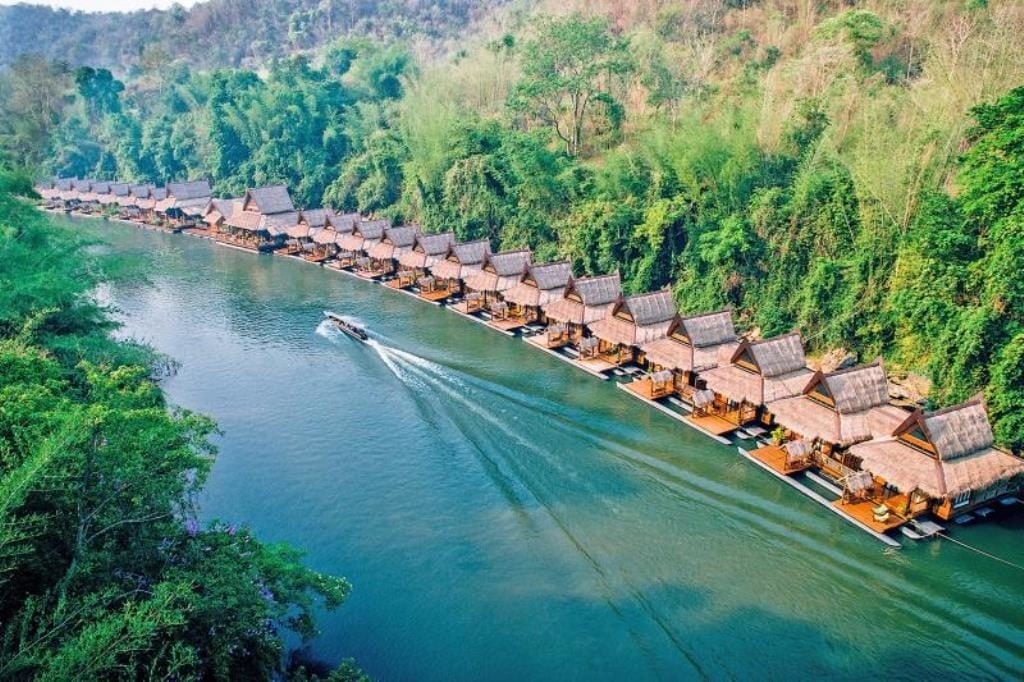 ---
Spotting Leopards on Safari, Sri Lanka
Few know that Sri Lanka has a national park with highest density of leopards in the world. Spotting this big cat, in the wild is not only highly likely on your visit but chances are that you'll also enjoy encounters with elephants, sloth bears, boards, water buffalo and peacocks too – the list goes on. Yala National Park is the most famous (and has the highest density of leopards) but it is sometimes rather clogged with tourists. Wilpattu National Park is a good alternative as it's much less heard of and you're likely to have a sighting all to yourself – without other jeeps nearby.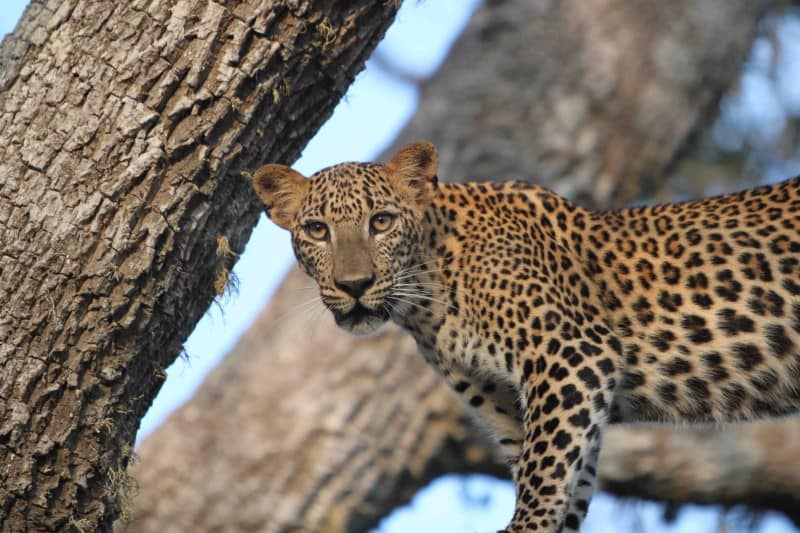 ---
Quad Biking at Sunset through rural Cambodia
An exhilarating way to gain insight into the small villages, around Siem Reap Quad biking in the countryside is the perfect outdoor adventure that'll take you beyond Angkorian temples. There's a thorough safety induction at the beginning of the experience and you'll be accompanied by an expert guide along the way. Helmets on, you'll ride through the breath-taking countryside with very few tourists around. Old dark-wood Khmer stilted homes pass by as kids in blue and white uniforms ride bikes home after school. Quad biking at sunset is a good balance between absorbing the laid back local culture and high-speed excitement.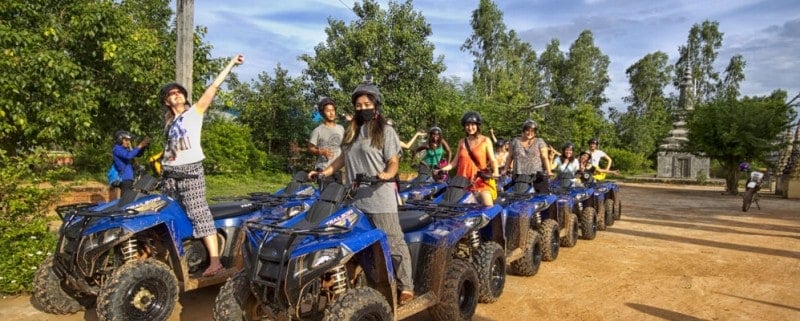 ---
Climbing Sigiriya Rock Fortress, Sri Lanka
Declared by UNESCO as the 8th wonder of the world, Sigiriya Rock Fortress is an awe-inspiring sight to behold and you can climb to the very top to watch the sunset – a very moving experience. This amazing natural outcrop of rock was used by ancient rulers as a fortress. It has an ancient history and it's incredible to think about the technical skill and ingenuity required to pump water all the way to the top to fill water tanks supplying the royal community that lived on the top. There are beautiful Frescoes depicting scenes from life during the Anuradhapura period. A mirror wall also exists, an area of rock so highly polished that the King could see himself as he walked alongside it. Now that area of wall is protected; many visitors have graffitied it across time. Reaching the top is no easy feat necessarily, but totally worth it. The views are breathtaking and it's fantastic for a family photo.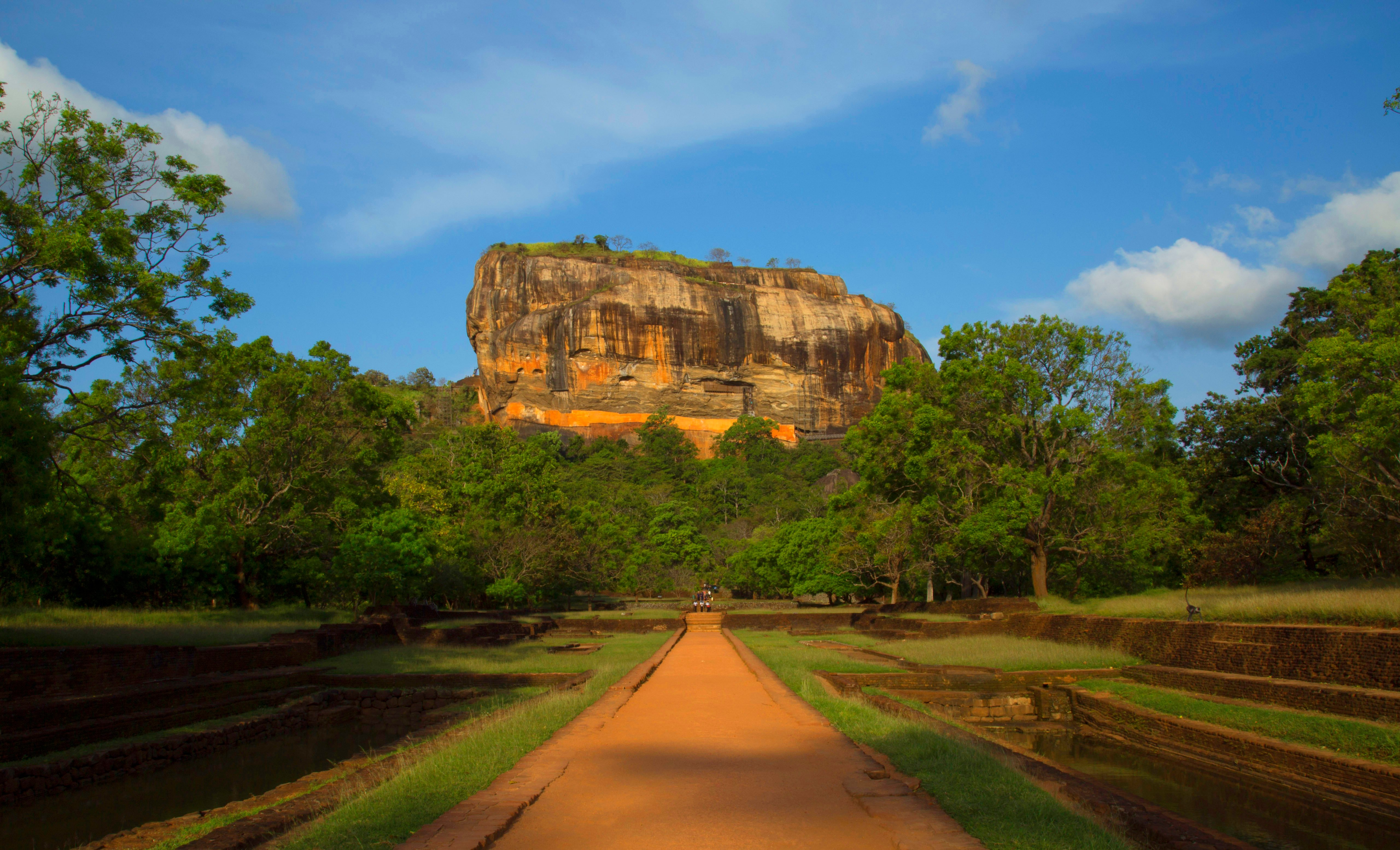 ---
Adopt a Coral Reef in the Maldives
Some resorts in The Maldives allow you to join in with conservation projects supported by the hotel. Anatara Kihava, for example, has a project where guests can sponsor a frame which will then take part in transplanting coral activities. You can join marine biologists in shallow areas plant the frame in lagoon areas with a mask and snorkel. You can then monitor the growth online; scientists will post updates on how the coral has grown every 3 months. This is the perfect experience for budding biologists.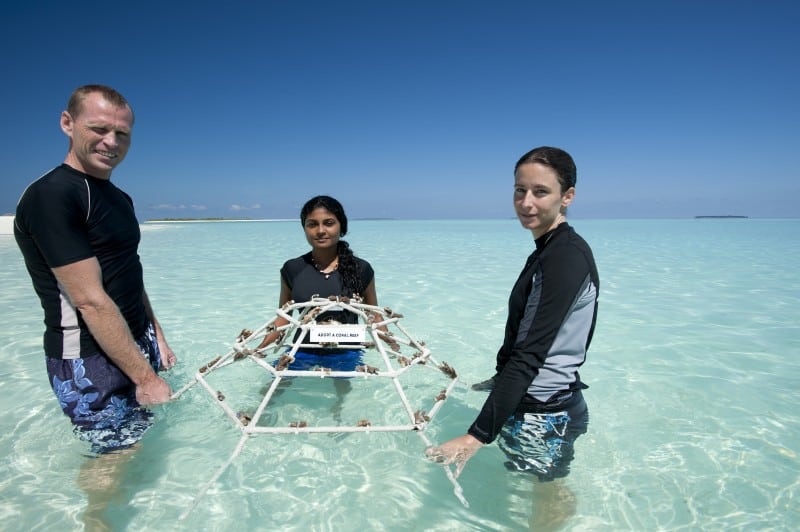 ---
Elephant Nature Park, Thailand
A day spent with these magnificent animals is one that you and your families will remember forever. Get up close and personal with these friendly giants – but not too close; we only work with centres that act as a sanctuary for rescued or orphaned elephants, meaning it's not possible to ride them.
Instead, you'll learn about these animals, and get the chance to feed and help bathe the elephants in a beautiful naturally forested habitat in the north of Thailand.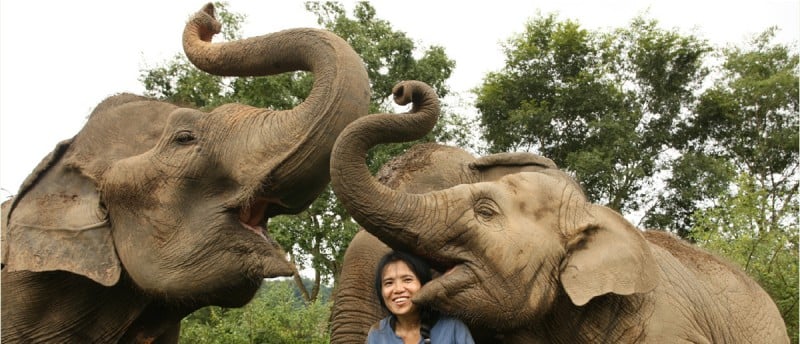 ---
National Ballet in Luang Prabang, Laos
Watch ancient dances performed by Laos' National Ballet in Luang Prabang. The costumes and large cast are impressive with dancers telling the old Hindu story of Ramayana. There is a wonderful orchestra that provides live music and the whole experience makes for a wonderful evening's entertainment. It's right next to Luang Prabang's night market and delicious restaurants.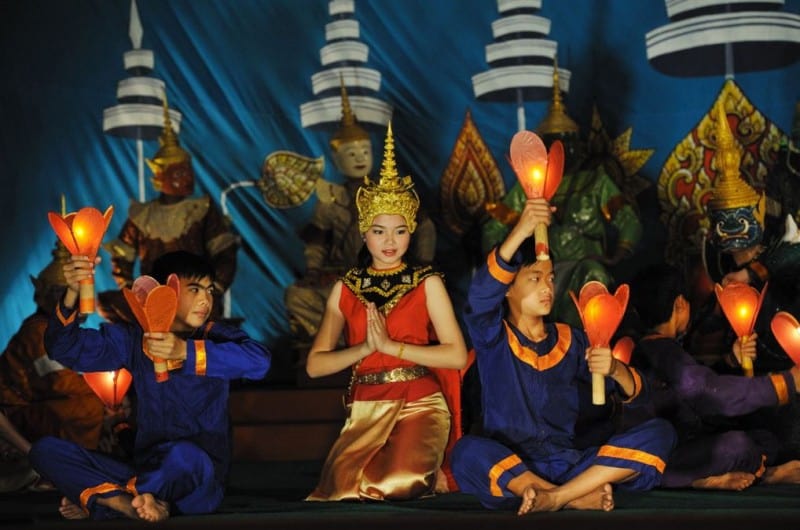 ---
Foodie Night by Vespa, Vietnam
A fun food experience with a twist – get from vendor to vendor by Vespa. You can enjoy the experience in the old Indochine city of Hanoi, UNESCO Heritage Hoi An or the southern capital of Ho Chi Minh (formerly known as Saigon). Delicious, exciting and incredibly insightful, your accompanying guides will direct you to the best eateries away from tourist crowds. Don't worry, you don't have to commandeer a vespa yourself, but will sit on the back of a very safety-conscious driver. Usually, you'll be accompanied by a few other travellers in a group of about 5-6 people so it's a great social event for the family. Heartily recommended.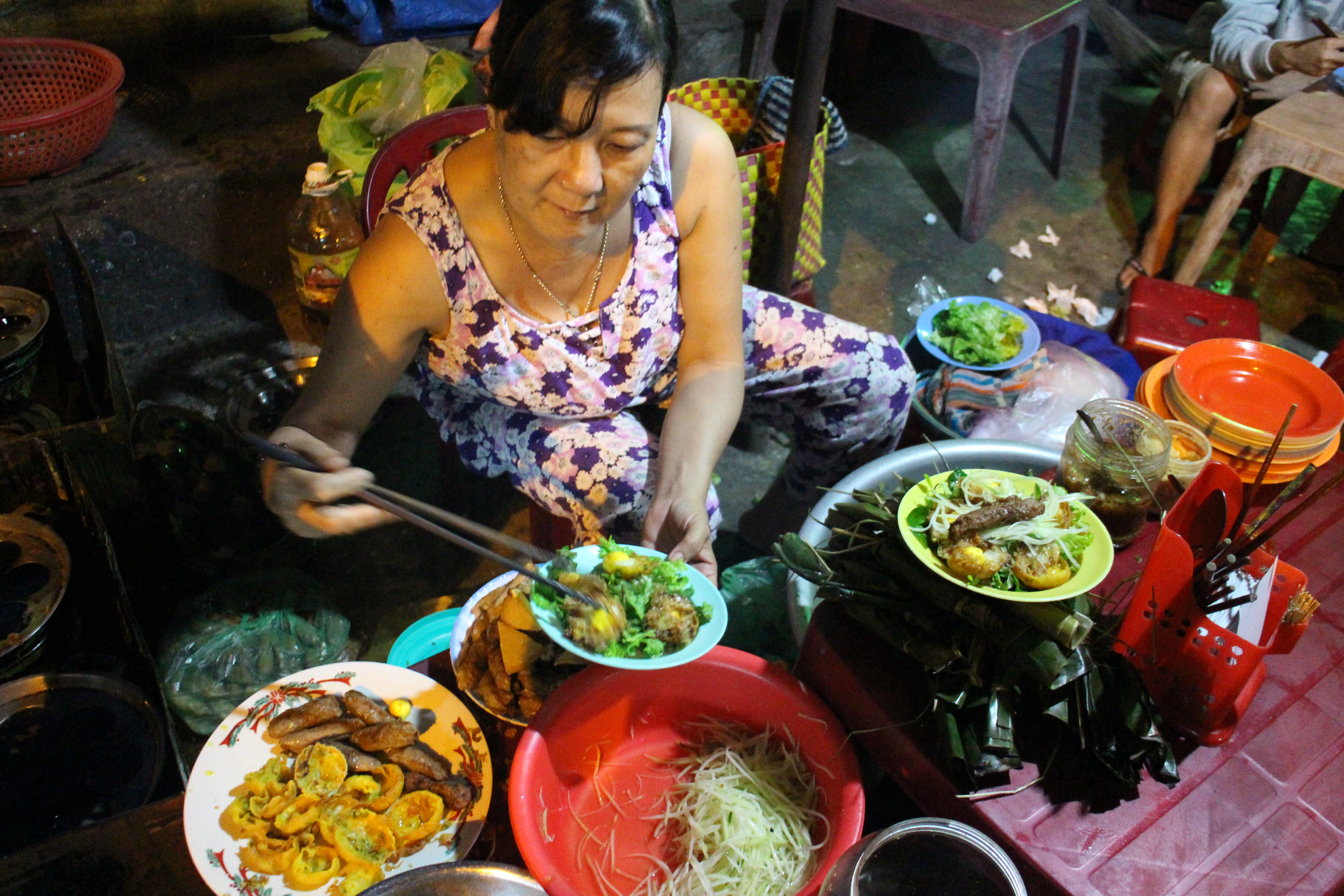 ---
Spotting wild Orangutan in Borneo
A critically endangered relative of humans, Orangutans are only found on the island of Borneo and Sumatra – an island in Indonesia. Spotting them forage in the trees with their young is incredibly moving and something we would really recommend doing once in a lifetime. They're one of the most intelligent primates that exist, they use sophisticated tools, they have distinctive cultures between different populations and have extended pair bonds with their mothers – spending two years with her to learn how to survive in their rainforest environment. Danum Valley or Tabin Wildlife Reserve provide good chances of seeing them in the wild en famille. The experience can be combined with a luxurious beach stay and cultural exploration in Malaysia. Click here for family holiday ideas in Borneo.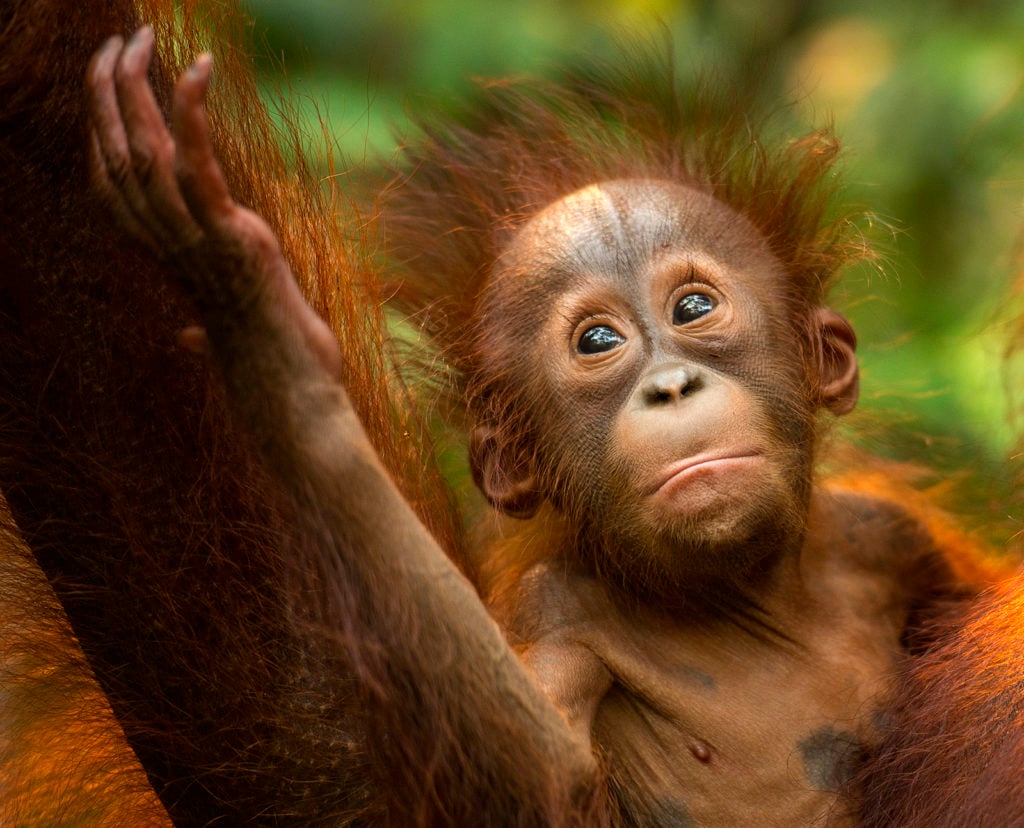 ---
Cu Chi Tunnels, Vietnam
A palatable way of getting insight into the Vietnam War (or American War as the Vietnamese call it) is to enjoy a half-day trip to the famous Cu Chi tunnels. It can be hard to hear the realities of the conflict but the Vietnamese have managed to create a very tasteful, interesting and fun afternoon's experience of this important part of history. The experience starts with a beautiful boat ride up the Mekong, past fishing vessels and beautiful countryside. Boat drivers have wonderful tropical plants at hand for you to try en route and within 30-40 minutes you'll be at the entrance of the tunnels. With an expert guide, you'll be introduced to the extensive tunnel network, their history and stories behind the area. For example, Vietcong used to put pictures up of American families to try and make US soldiers homesick to get them to lose morale and go away. Try fitting in the tiny tunnels yourself and enjoy a delicious Vietnamese lunch on the river after. It makes for a very enlightening experience.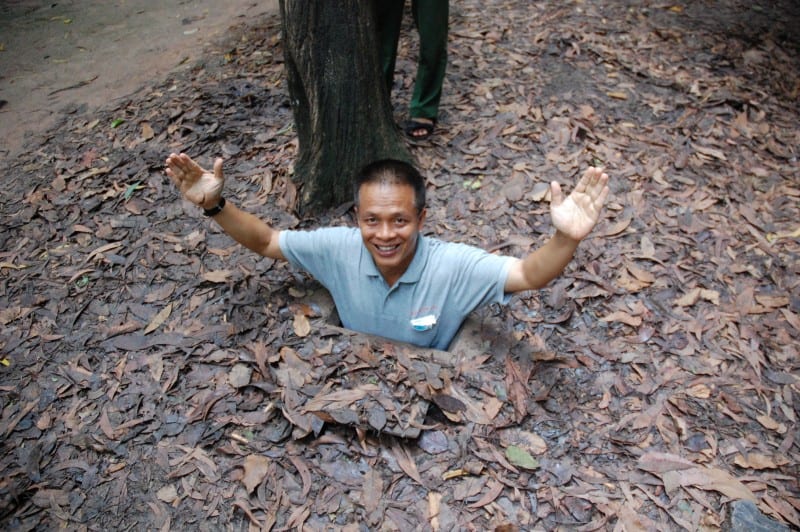 ---
Carving through Tea Plantations by Train, Sri Lanka
Train travel isn't necessarily the fastest or most convenient form of transport in Sri Lanka, but is certainly the most beautiful. The route between Kandy and Ella takes around 7 hours, which is longer than it would be to drive, but it has been named the most scenic journey in the world. You'll see stunning emerald tea plantations, villages, sweeping forests, azure lakes and old colonial stations along the way. There's plenty to look at and discuss with your family and will certainly make for a memory of a lifetime.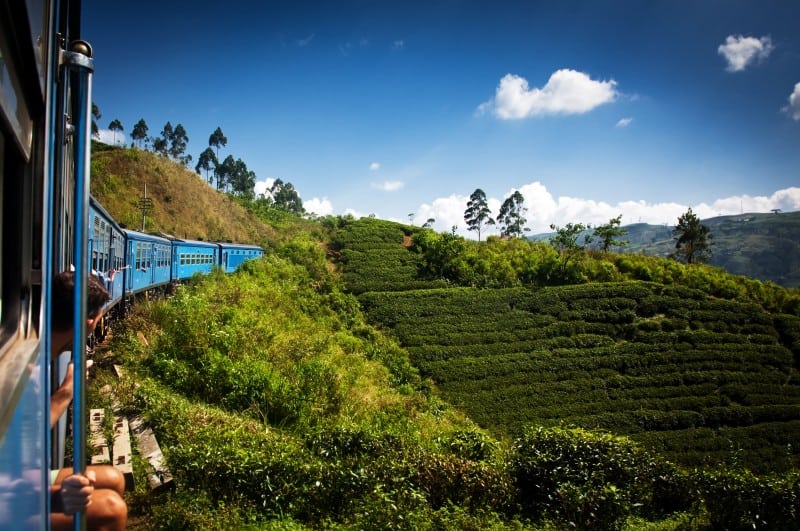 ---
Live the VIP Lifestyle, The Maldives
Be it work, exams, technology or loss – life can sometimes be hard so look after yourself and all the family by enjoying some VIP lifestyle in  The Maldives. You only live once, life is short, so go on – splurge for once and totally unwind in an outstandingly beautiful country. A series of 1000 islands dotted in the tropical waters of the Indian Oceans, we think The Maldives is one of the most beautiful countries in the world and everyone will enjoy snorkelling in beautiful coral reefs, counting stars at night from the beach and taking the plunge from an overwater villa. Photogenic, comfortable and relaxing, there are some particularly good resorts for families we can suggest.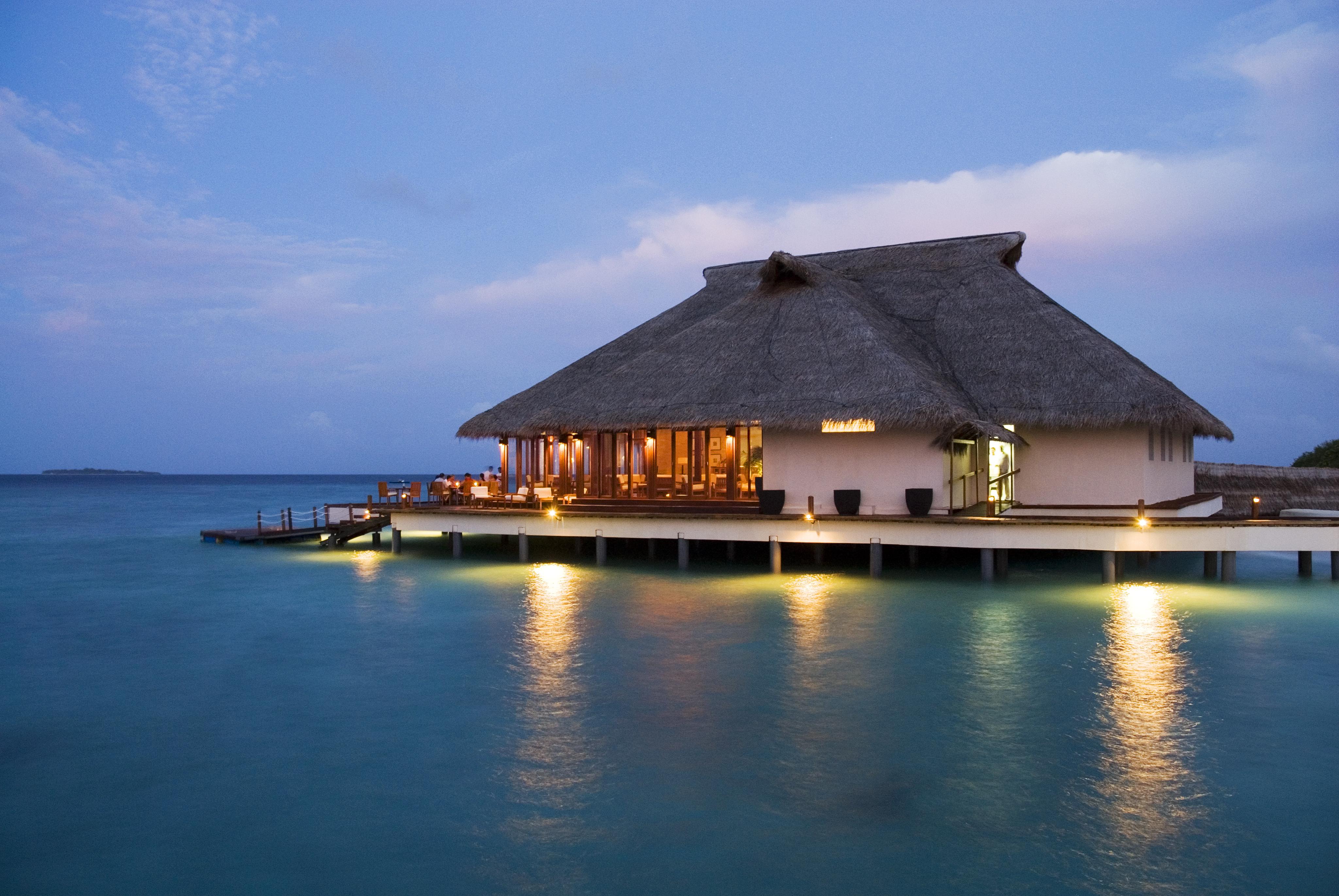 ---
Street Food Tour, Bangkok Capital of Thailand
Sample the culinary delights with you family on this streetfood tour – watch out for the scorpions. Chinatown has a particularly good selection of eateries. There is an abundance of delicious dishes to try, from sukiyaki thai hot pot, to Khoa Gaeng Jek Puey – a rice dish served with various curries, to Hoy kraeng luak – delicious cockles in a fragrant sauce – your culinary horizons will be broadened immensely.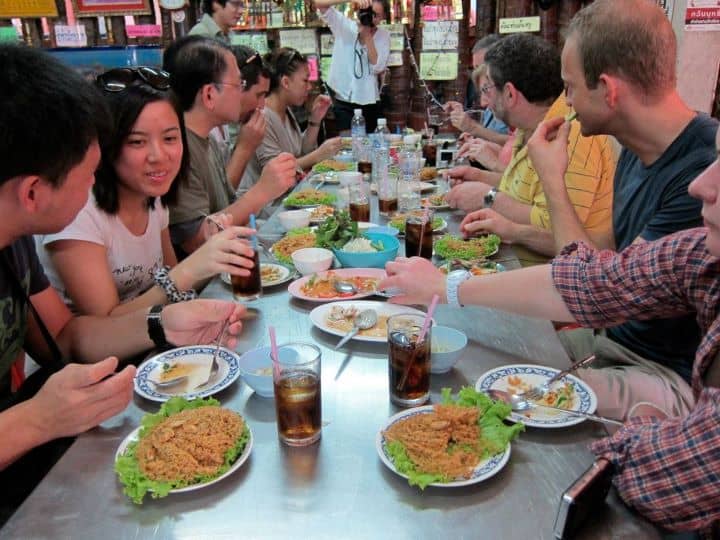 ---
Whale Watching, Sri Lanka
Safely spot the Blue Whale and the Sperm Whale. A fantastic experience for animal enthusiasts. There are some smaller, more nimble boats that we'd strongly recommended choosing compared to big touristy old bangers. It takes half the time to get to where the whales are migrating compared to other boats which means you don't have to get up so early to reach them and can feel fresh and awake. You can also have more time out on the ocean, when other boats are heading in you can stay for longer as it doesn't take so long to get back. This also means you get more 'alone time' with the whales, especially as the speedboat only accommodates a maximum number of 12 people so you don't feel like you need to duck and dive around to get a good view.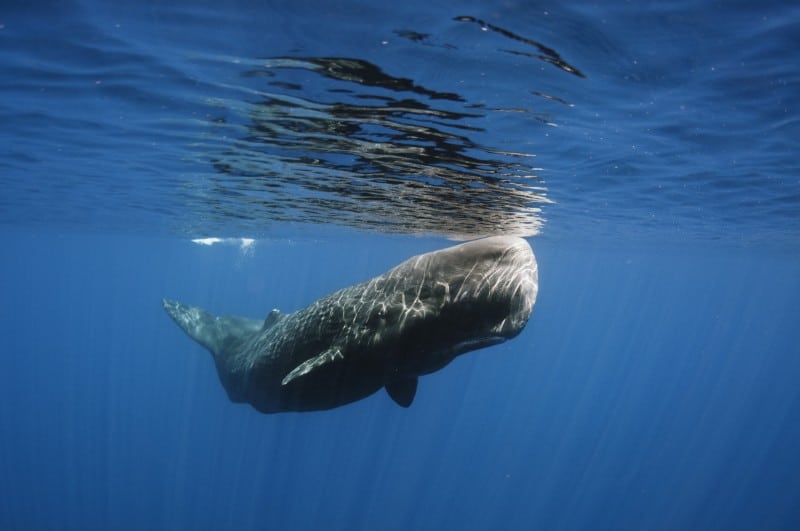 ---
Swim in Kuang Sii Waterfalls, Laos
These stunning waterfalls are a perfect place for a quick dip – it is rather cold though so not for the thin skinned. Close to Luang Prabang, we'd strongly recommend going for a picnic breakfast before other travellers arrive to marvel at the falls. Nearby is also a wonderful bear rehabilitation centre which lets you see these beautiful animals in a spacious captive environment. All in all, it makes for a fun and interesting morning's activity.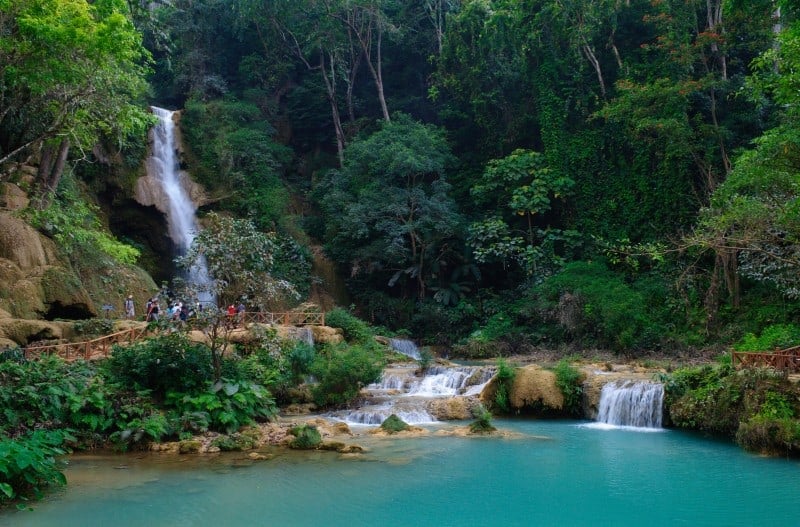 ---
Tak Bat (Alms Giving) in Luang Prabang, Laos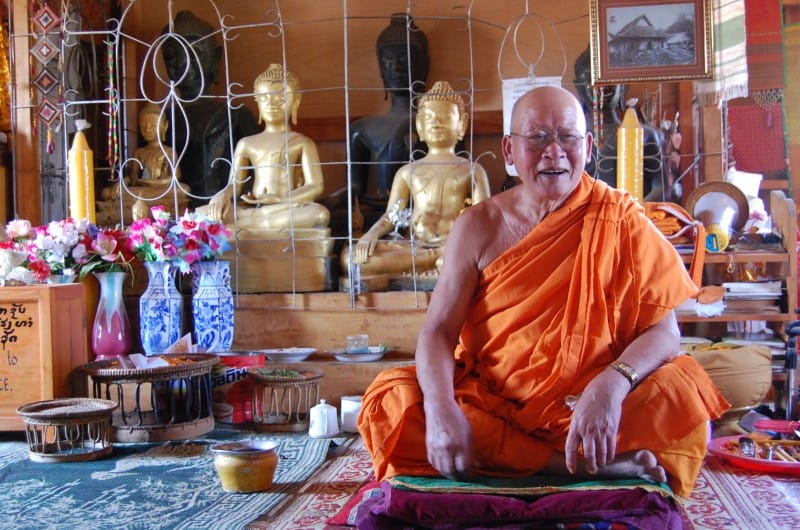 Tak Bat is a colourful Laoatian ceremony allowing you to get close up and personal with the local monks. Buddhism is a very inclusive religion and the experience, for every member of the family, will be intriguing as it is spiritual.
---
White Water Rafting, Kitugalla in Sri Lanka
Kitugalla was the unlikely location for the filming of the famous movie 'The Bridge Over the River Kwai' starring the late Sir Alec Guinness. Now you can experience the natural beauty of this rural river on a fun day's adventure white water rafting. There are a variety of routes that caters for all abilities and confidence levels. You don't have to white water raft, you can also opt for a slower paced adventure with a kayak along calmer waters. It's a great way to escape the stresses of technology and to get back to nature.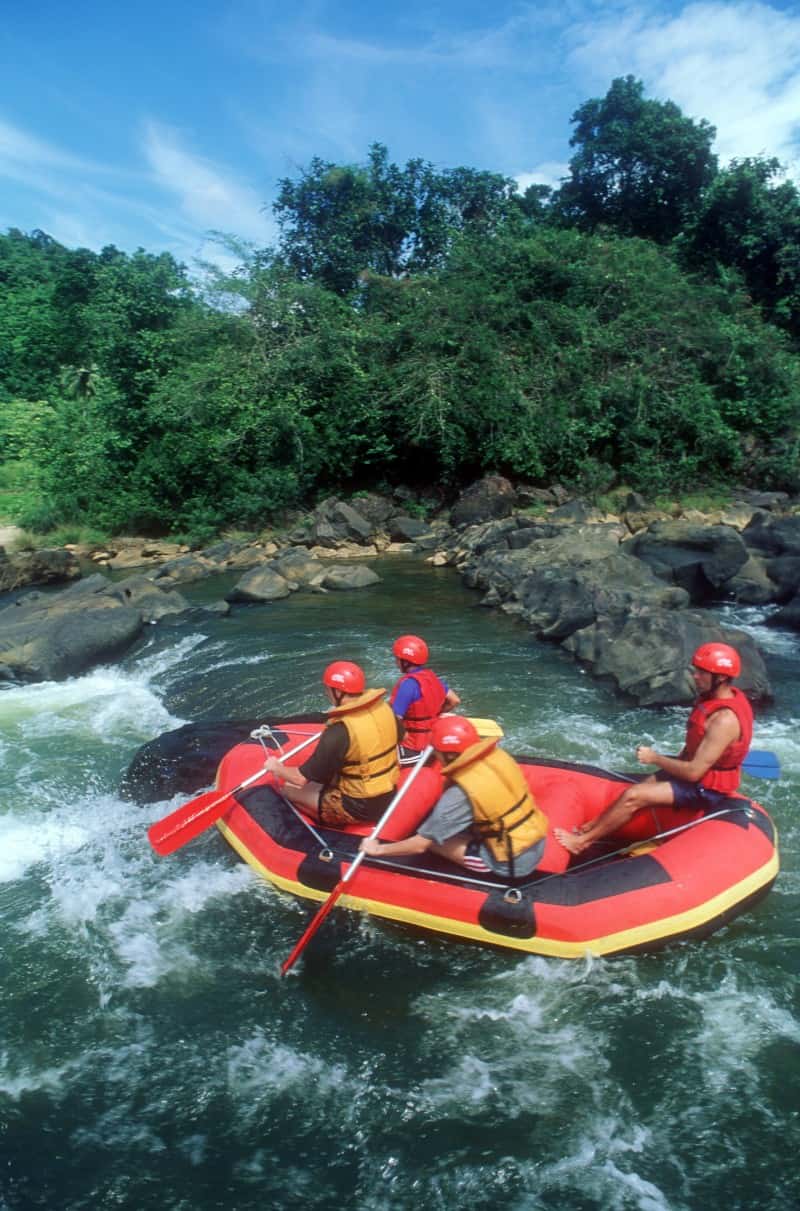 ---
For more ideas and information why not give one of our travel specialists a call on 020 3603 2578  or contact us via email here. We're more than happy to provide more inspiration for your family holiday to Asia. Remember that there is no obligation to book and you don't need to pay a penny until you are 100% convinced that you have found the ideal holiday for you and your family.