---
Your Stories
Erin spent two weeks in Thailand in the Easter holidays 2016. Travelling with her extended family with an impressive age range spanning from 10 to 80 years old, she recounts some of her initial impressions of this beautiful country.
---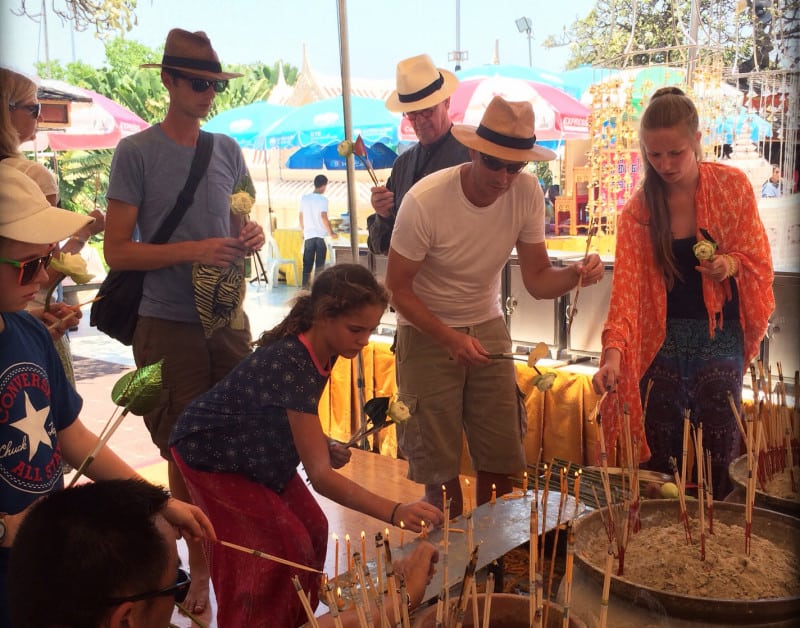 Stepping out of the airport we were instantly met with that hit of hot, heavy air. The promise of the adventures to come hanging on the new and exotic smells. After many months of planning and excitement it feels exhilarating to be at the start of it all…
Of course, no arrival is quick but there is something comforting in being able to take in the new scenes around you from a car window en route to your first destination. From afar I watch children chasing in and out of their corrugated iron homes and women walking down the street wearing an array of fabulously coloured clothes and accessories.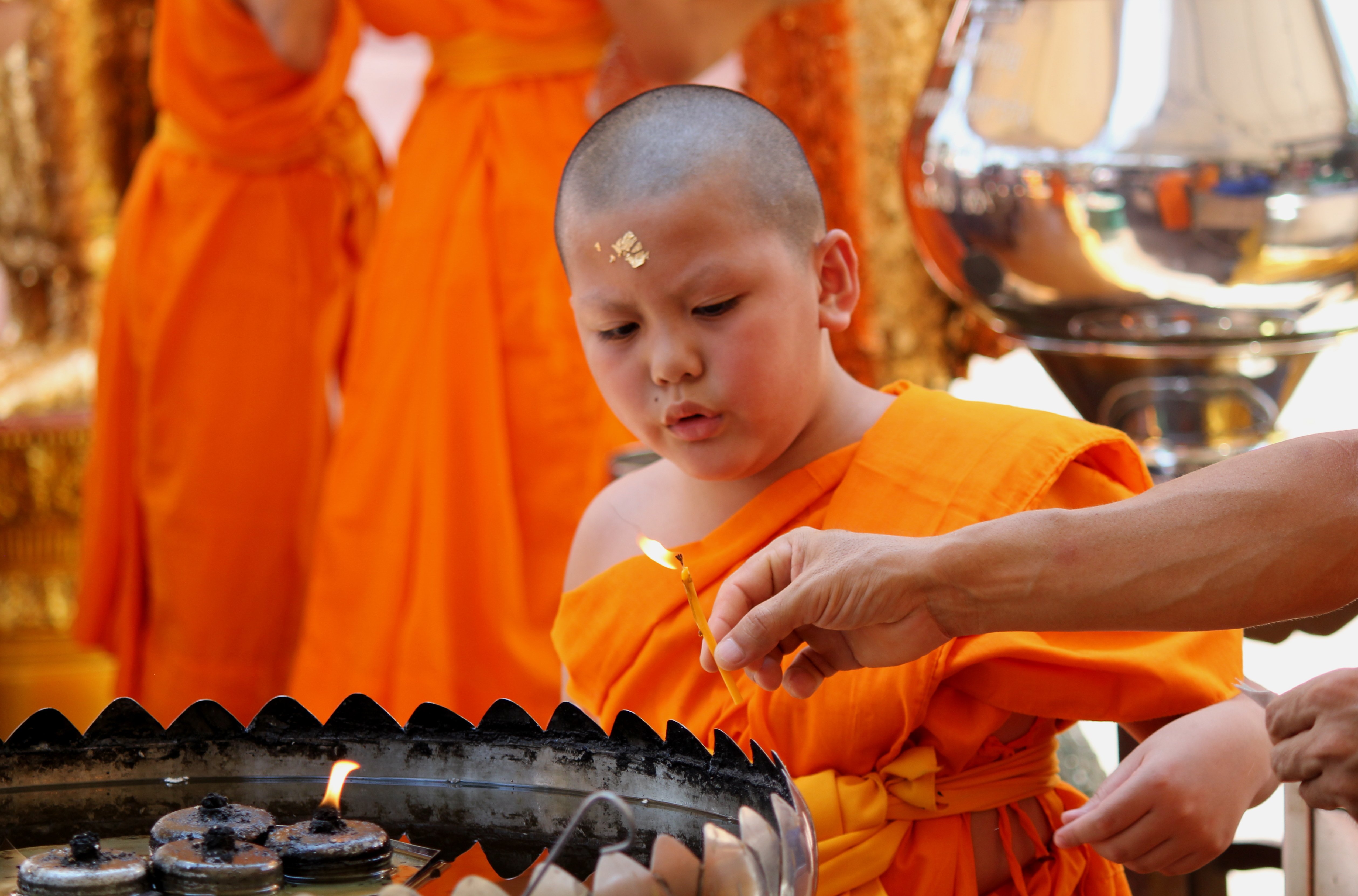 Our first stop is an island off Phuket. Before we know it we're climbing across planks of multiple moored boats to get to our longtail – much to the dismay of Granny and Grandpa I daresay who aren't feeling quite so nimble these days. Nonetheless, there are many hands keen to help bundle us into our next mode of transport and how lovely it is to be here and start basking in the sunshine. Being out on the water to make our way to Ko Yao feels instantly blissful, the glistening water framing the fishermen in their small longtail boats, their silhouetted forms sitting and waiting for a lucky catch. I am struck by the unusual structures of these limestone Islands. Their sleeping forms are beautifully layered against the horizon creating a breath-taking spectrum of blue tones which then blend into the iconically tropical water. I feel like I've stepped into a James Bond film.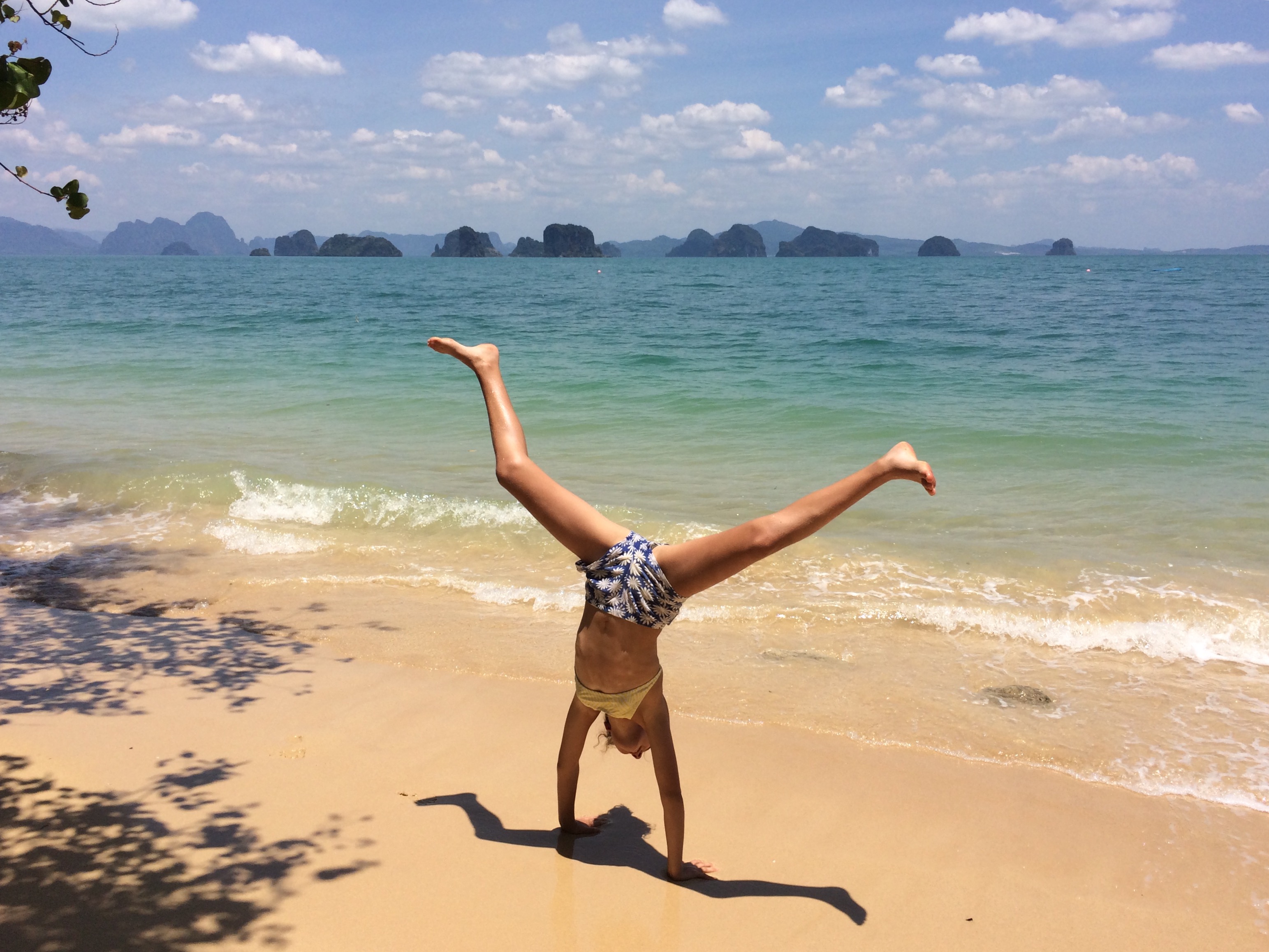 As we come round the next inlet we catch our first glimpse of Koyao Island Resort. It's lined with palm trees right on the beach front and a delightful green swimming pool overlooking the sea. The villas are open air with breath-taking panoramas that can be enjoyed even from bed. Home for a week? Don't mind if I do.
Read more about Koyao Island Resort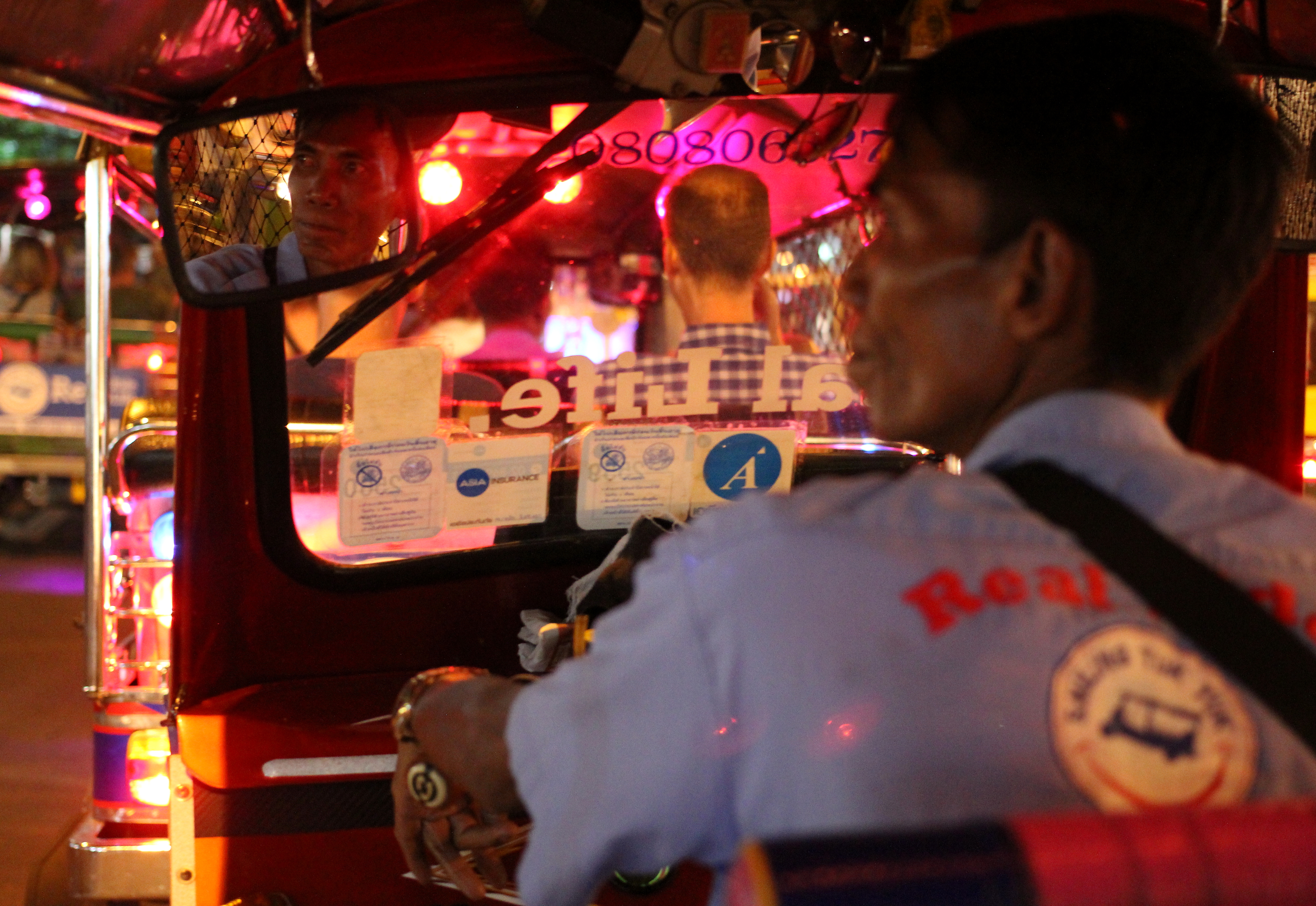 Having never been to a big Asian city I was really excited to get to Bangkok, not really knowing what to expect. I was instantly struck by how crowded and architecturally diverse it felt. Driving down the highway you passed tall, ugly skyscrapers next to ornate Thai temples dressed in red and gold. Once we arrived in the gorgeous oasis that is Ariyasom Villa, we had some welcome downtime before our first introduction to the city that evening.
Discover the hidden gem, Ariyasom Villa in the heart of Bangkok
What better way to understand Thai culture than through food? The tuk-tuk food tour was amongst some of the top things we did in Thailand. Nights in big, foreign cities can be daunting at the best of times and so getting to see it via tuk-tuk was the perfect solution, putting you right at the heart of the action whilst also allowing you to be a passive observer. We had a charming guide with us to show us all the best local places and our own drivers for the evening so we felt thoroughly spoilt and looked after. And my goodness the food is DELICIOUS, by the end it will make you feel like you never want to eat again with the amount of quality street food you are getting to sample. But then of course, tomorrow comes and there's yet more enticing Thai cuisine and so you begin again…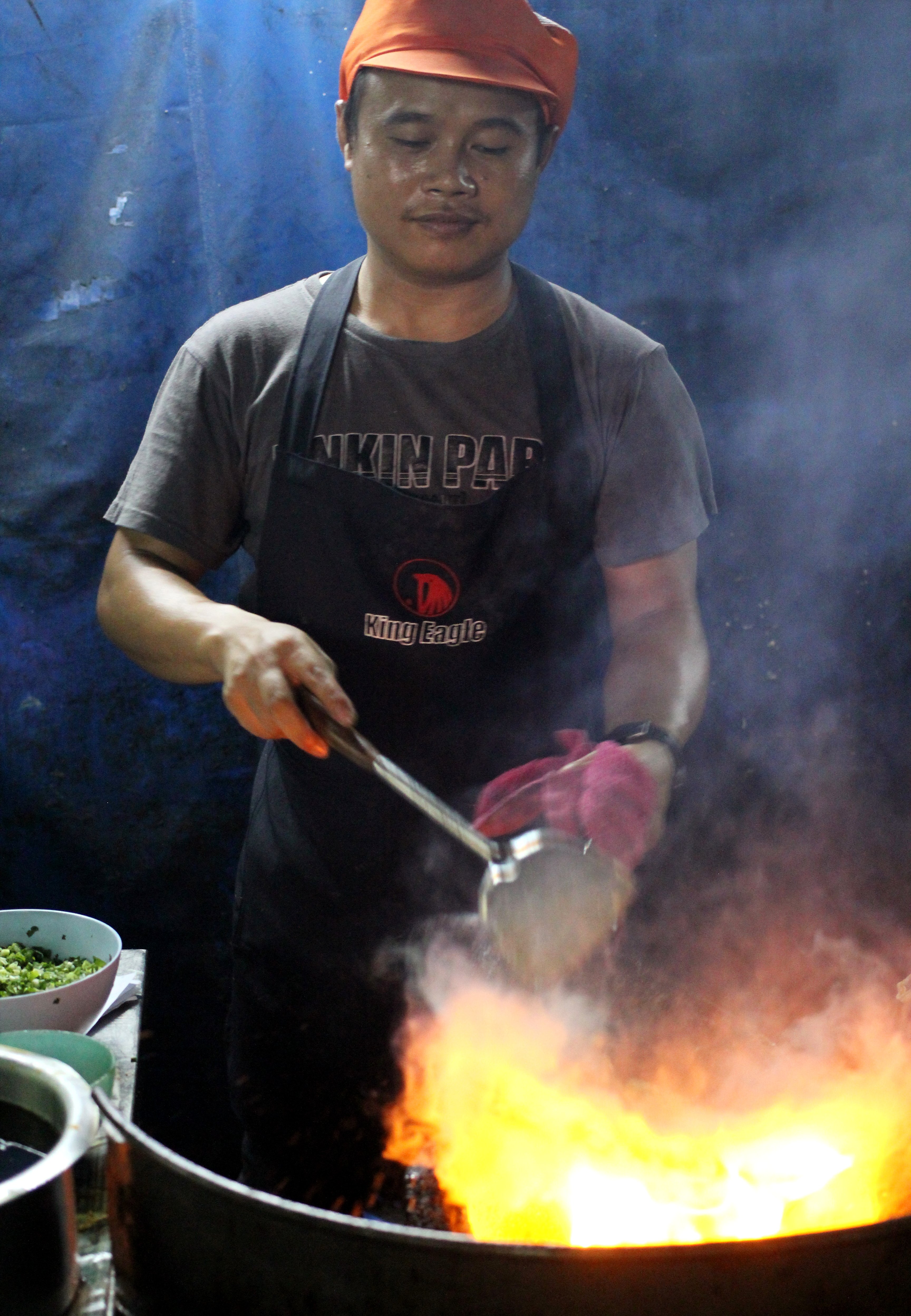 For the second week of our holiday, we were accompanied by the most fantastic guide, Anon. When we first met him we were taken aback by his expressiveness, I'd never seen a face that could contort into so many expressions. He was absolutely wonderful though and incredibly knowledgeable, giving us a much greater understanding of the sites and the history of Thai people.
One of the greatest things he introduced us to was the Maeklong Railway Market which you could never have comprehended or found without him. It's the most mind-blowing experience of a market built on operational railway tracks. Yes, I did say operational! Around four times a day the train comes through the market and the sellers rush to pull their produce out from under its wheels, leaving their cabbages just centimetres from its jaws before returning it all again once it has passed. Absolute madness!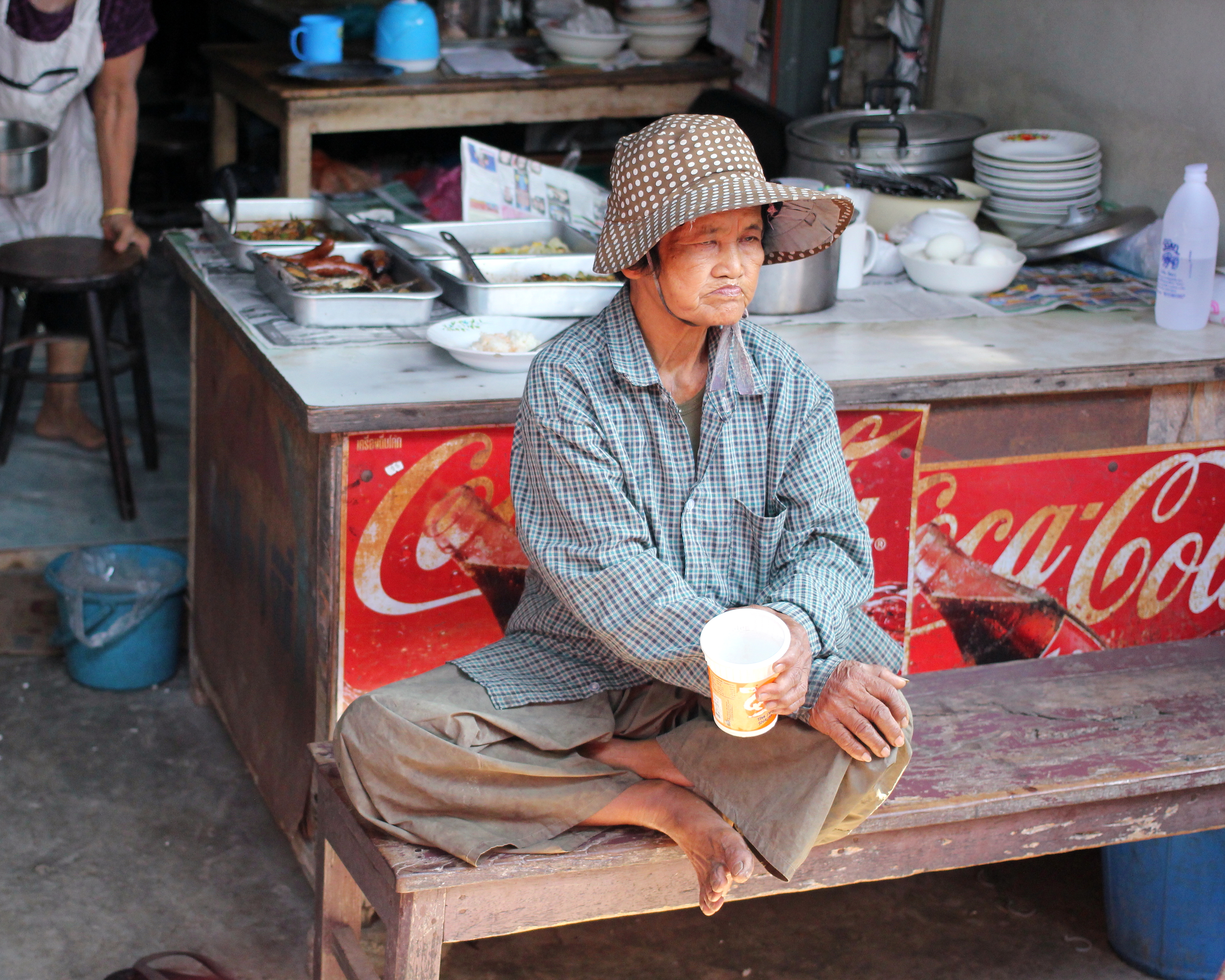 There are so many other fantastic experiences I could share with you from our trip to the vibrant and exciting Thailand but for now I hope this is enough to whet your appetite.
---
See our family holiday suggested itineraries
---
ABOUT OUR HOLIDAYS:
We're experts at creating incredible experiences in Asia for travellers. Our final quotes are fully inclusive of all transport, hotels and experiences so there are no hidden costs. We also offer full financial protection with ABTA/ATOL bonding. We believe that the best way to create holidays of a lifetime is to really listen to your needs, interests and requirements – only by doing this can we ensure your experience is the best possible.
---