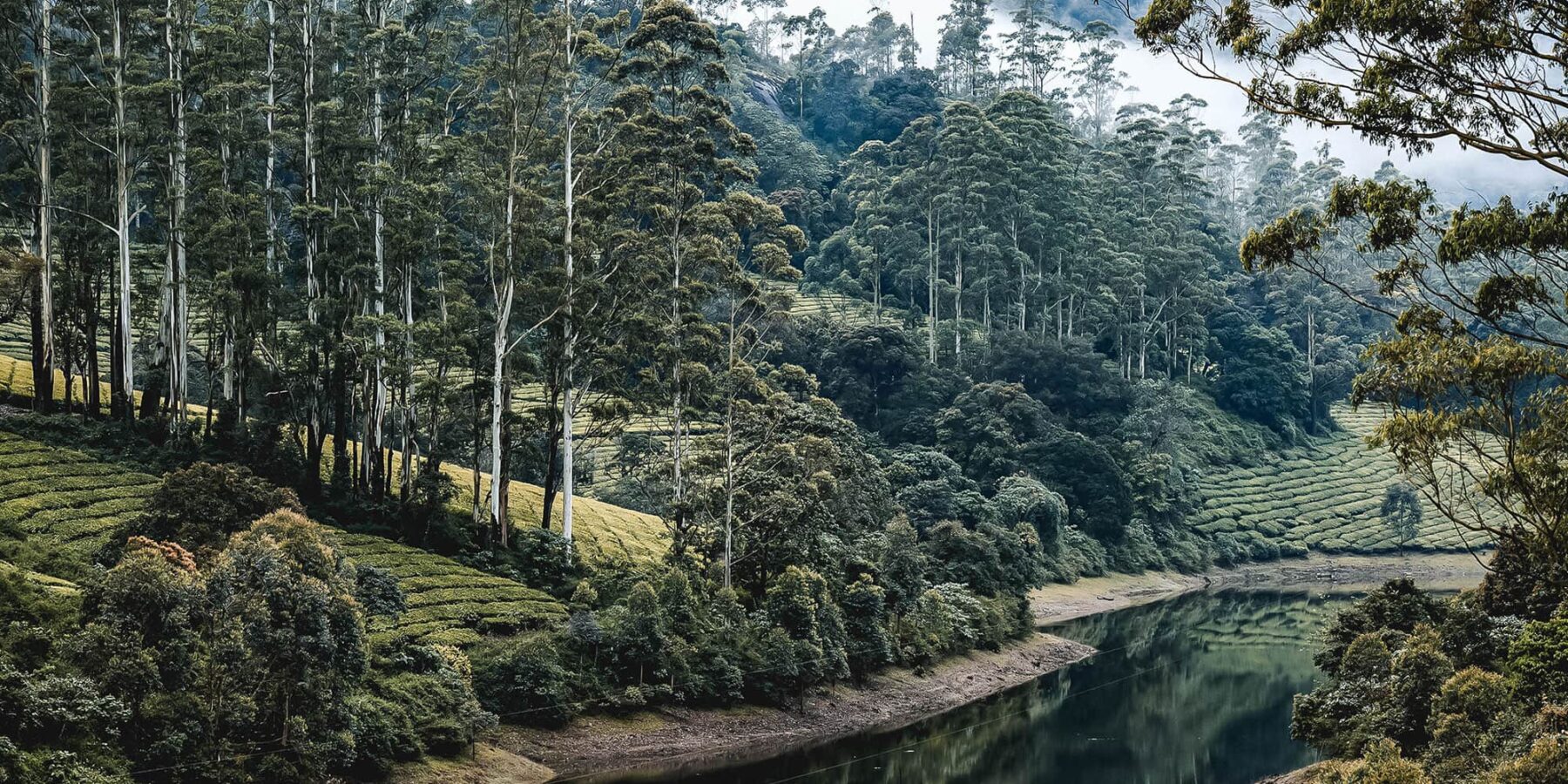 Is it just the accommodation in rural India that makes it so magical?
I'm writing this at 6.30am, fresh coffee in hand, watching the sunrise from the terrace of my A-frame bungalow in the Western Ghats. Yesterday I spent the day hiking then read my book whilst listening to the sounds of the jungle. At one point I just burst out laughing – how mad is this?! My own private spot in front of the camp looking out onto the plains and tea plantations of Tamil Nadu. Birds hollering from the surrounding forests. And, oh yes – 20 minutes ago we heard the warning call of a sambar deer. Apparently, there is a leopard nearby. This is the real (rural) India…
That kind of back-to-nature experience might not be for everyone, totally understandably. But in our opinion at ETG, the India you find away from its vast and vibrant cities really does have something for everyone. Rural areas offer a complete contrast to the stereotype of India as loud, hectic and overcrowded. And it would be a shame to miss out on the landscapes and lifestyles of around 65% of India's 1.3 billion population.
We constantly get feedback from clients saying the random encounters, colours and slow pace of life of rural India come as a complete surprise. As my mum said, she didn't think you could have a relaxing holiday in India.
Not only are you adding an element to your holiday that others might not experience but you're also helping spread the economic and societal benefits of tourism. The accommodation in rural India we promote help local communities, employing local staff and helping to conserve and improve their livelihoods. You could make a family's day by simply chatting with them. There is an authenticity to life in off-the-beaten-track India and staying for a few nights allows you to engage more deeply with your surroundings.
Here are just ten of our favourite hand picked accommodation options in rural India: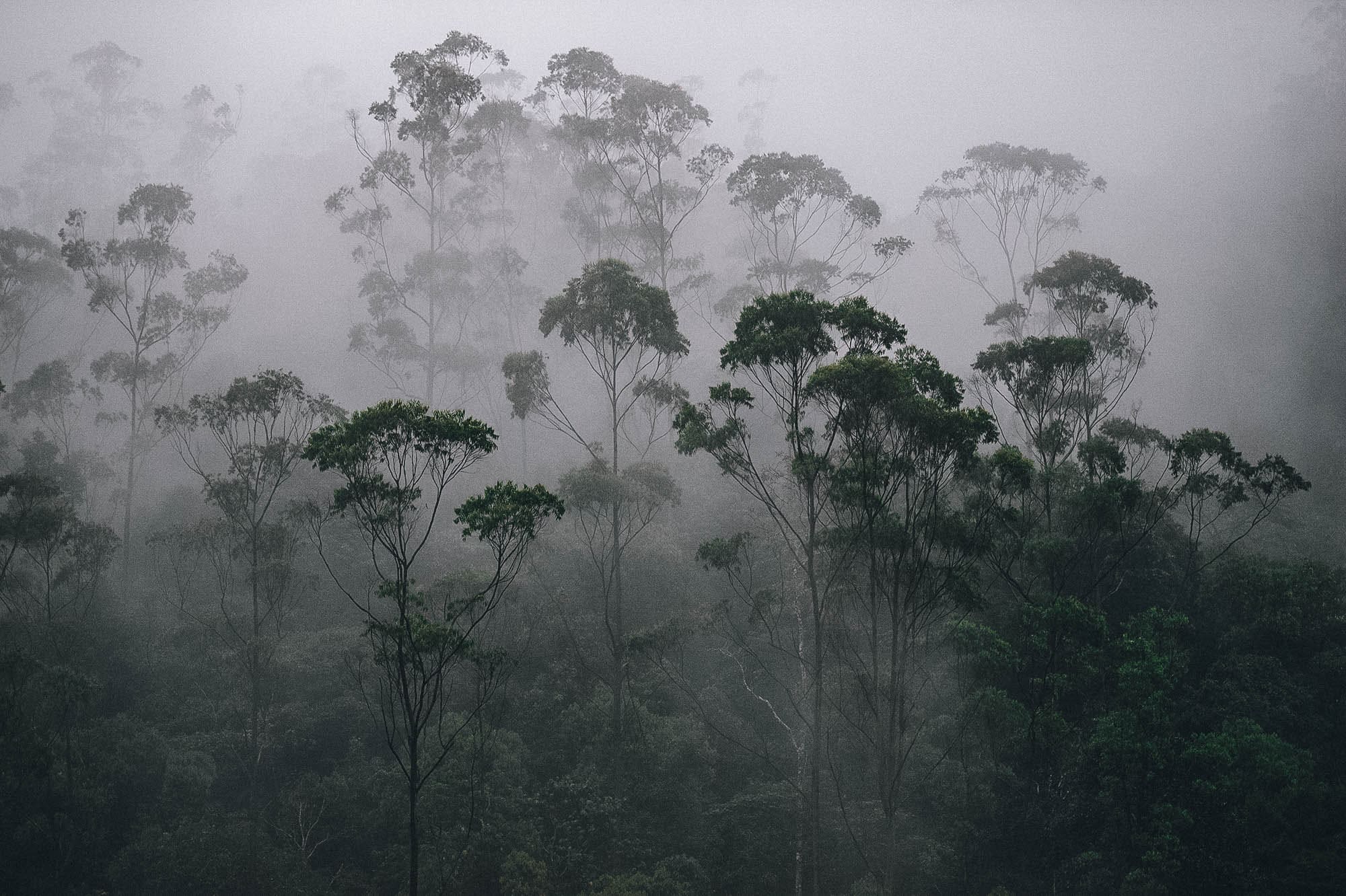 Periyar Forest Bungalow – Digital Detox in the heart of an enchanting forest
Periyar Forest Bungalow is a digital detox retreat in the enchanting, forested core zone of Periyar national park. Even for accommodation in rural India, it is unique!  Expect homecooked food, engagement with local communities (the cardamom count happens right behind the bungalow) and an exceptional array of birdlife. It's back to basics – you can even wash in the stream if you like! – and not for the faint-hearted, but well worth it for the incredible experience. Plus, the onsite naturalist is always ready to give explanations and to take you on jeep drives and walks around the plantation and forest.
Camp Footprint – Remote Camp with stunning views into a series of valleys
Camp Footprint is another digital detox, but with stunning vast views of the surrounding hills and valleys. Hike for varying lengths, listen to the sounds of the forests all around you or simply sit back and take in the views and tranquillity. With a local naturalist on hand to answer all your wildlife queries, you can satisfy your curiosity by day before a barbecue of locally sourced food come evening. The following morning, rise for a breathtaking sunrise from your A-frame bungalow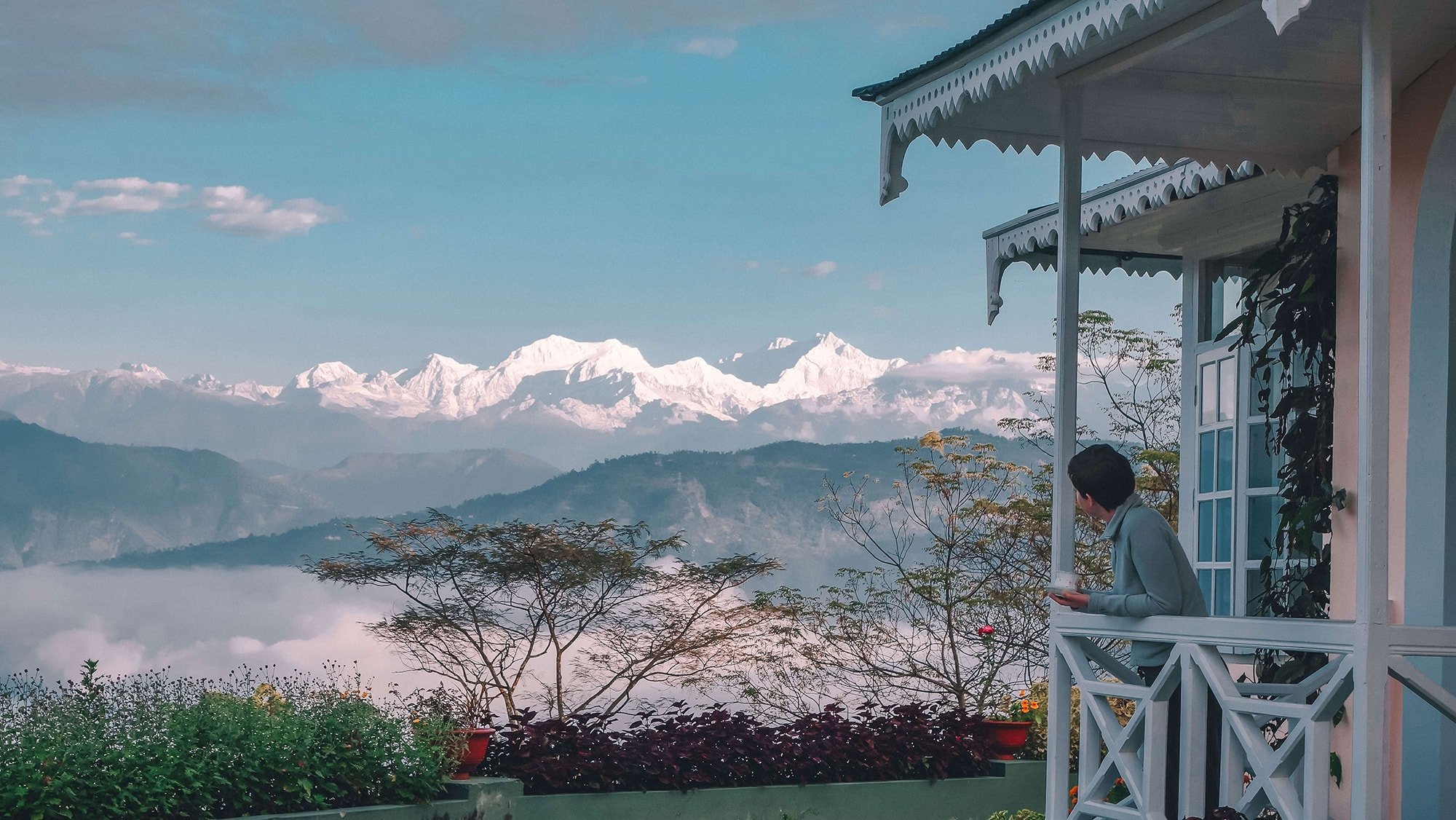 Glenburn Tea Estate – Hidden hideaway with views of the worlds third highest mountain
Glenburn Tea Estate offers serenity deep in a valley of west Bengal, in a unique location looking up to the 3rd highest mountain in the world, Kangchenjunga. High quality, personalised service: check. A variety of activities to keep you busy: check. Luxuriant elements: check. It's also great for hiking, birding, fishing, tea picking in stunning plantations, mountains, forests and rivers. Top tip – don't use it as a base for Darjeeling if you're there for three nights or less (there's more than enough to keep you entertained here) and instead spend a night or two in Darjeeling itself.
Shahpura Bagh – Country house surrounded by water bodies
With vast lush grounds surrounded by water bodies, the landscapes near Shahpura Bagh go against the stereotype of arid, desert-dominated Rajasthan. Dhikola Fort has stunning views particularly as the sun sets. There are lots of activities to keep you busy if walking around the gardens, sitting by the pool or chatting to engaging family owners aren't enough – bird watching, hiking, biking, boat rides and village visits. This property has the best of both worlds: an element of luxury combined with the authenticity of off-the-beaten-track-Rajasthan.
Download the Curious Traveller's Guide to India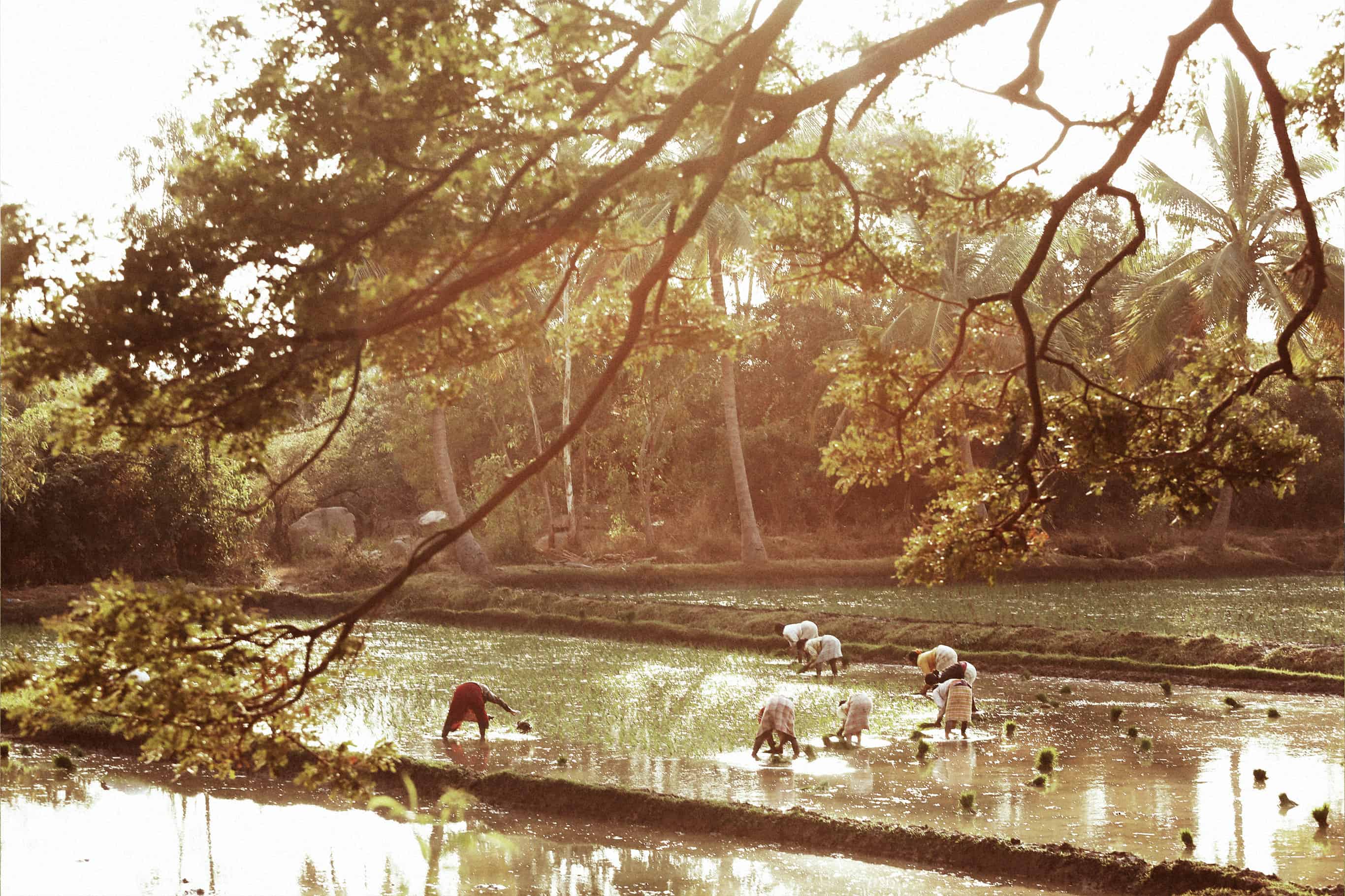 Chambal Safari Lodge – An inch off the map within distance of the Taj Mahal
At about an hour from the Taj Mahal, Chambal Safari Lodge is just an inch off the tourist map but a world away from the busyness of the iconic monument. Birdlife, tick. Varanasi without the crowds, tick. Idyllic countryside, tick. Small, characterful accommodation, tick. Owners with a passion for the region and its restoration, tick, tick, tick – and the list goes on. A stay here is a great way to break up a classic Golden Triangle tour, but should also be treated as a destination in itself and also the best place to experience the Bateshwar Fair in October or November. We suggest three nights minimum stay.
Punjabiyat – Typical Punjabi farm life and food
Most people just dip their toe into Punjab and visit Amritsar, home of the Golden Temple. And there is nothing wrong with that: on a personal level, it is my favourite monument in India, with an unparalleled atmosphere. But why not travel just an hour further on, even just for a night, to experience quintessential Punjab – also known as the "breadbasket" of India. Flat expanses of paddy fields, with small lowrise villages dotting the horizon. The background sound of tractors ploughing in the fields and the birdlife tweeting from the pine, oak and rhododendron trees. The evening sound of Sikh temples making for atmospheric sunsets. Punjabiyat has 4 private cottages, each with a roof terrace in traditional Punjabi mud architecture, employing only local staff and serving fresh Punjabi fare.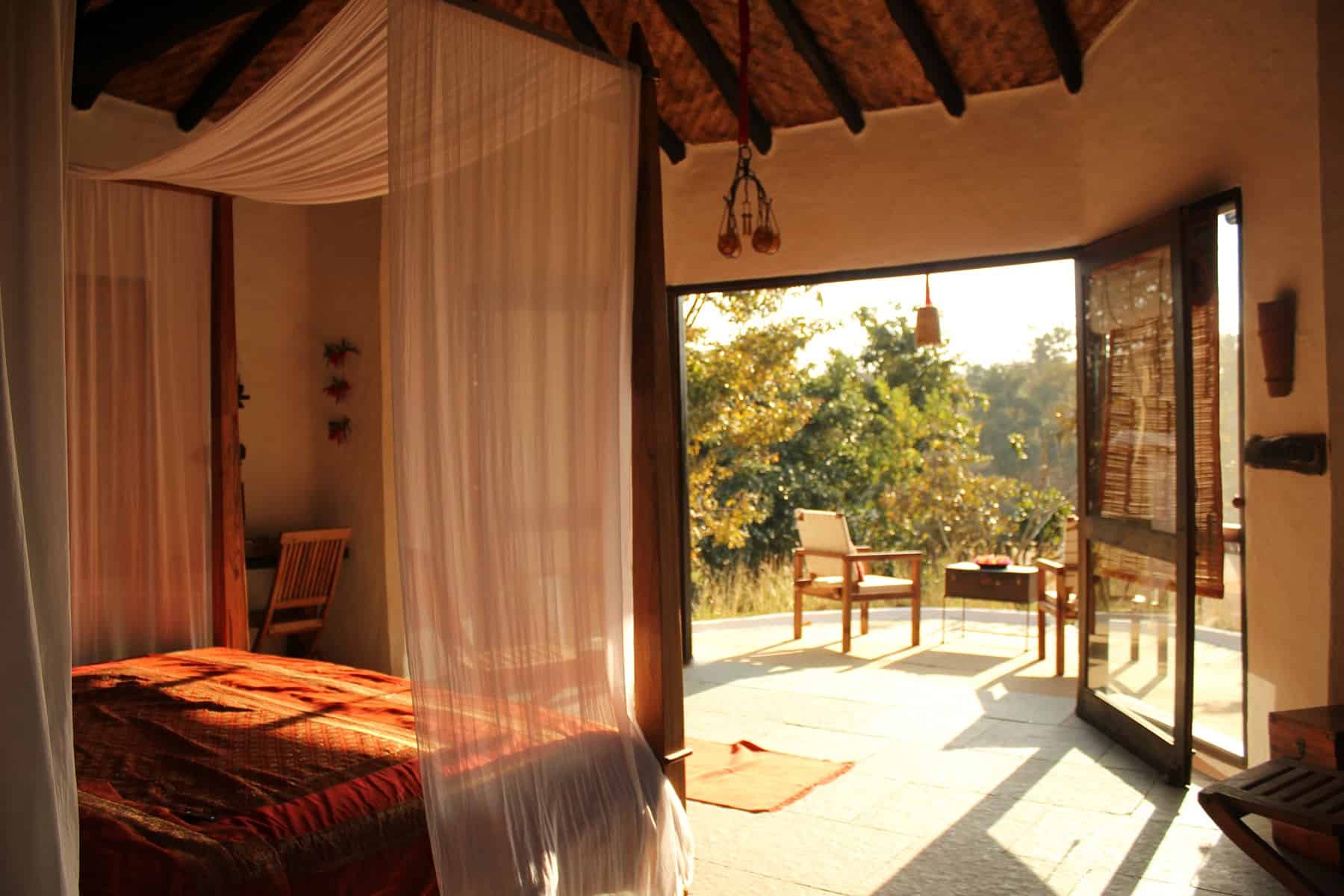 Vanghat Lodge – A national park on one side and the Himalayas on the other…
Ready for a bit of adventure? The secluded Vanghat Lodge is only accessible by crossing the Ramganga river on a small bamboo raft and completing the journey on foot. In the buffer zone of Corbett National Park and with the forests of the Himalayan foothills behind it, this is another digital detox. Great for birders and hikers, this property has just nine stone and mud chalets set amongst wild and lush scenery. It is simple so not for the faint-hearted (think hot water bottles for the chilly evenings) but this low impact, sustainable property really is a nature lover's paradise.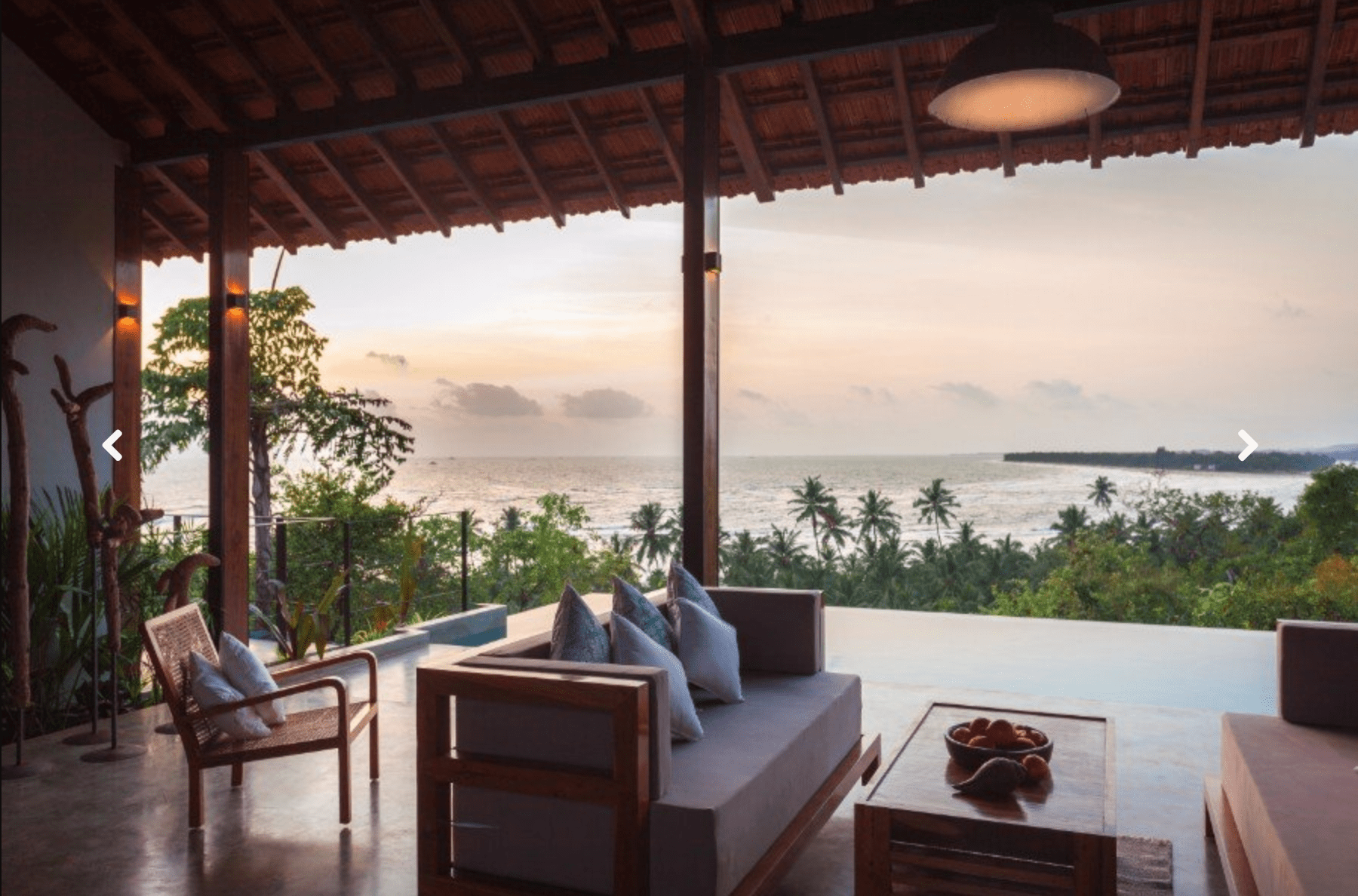 Coco Shambhala Sindhudurg – Blissful detox on a rugged coast line
Want an off-the-beaten-track yet luxury experience with stunning coastal views? Coco Shambhala Sindhudurg is your answer. Spacious private pool villas look over a rugged landscape on the stunning Konkan coast that Shivaji, the great warrior king used as his naval base for the Maratha Kingdom. You're in a leopard corridor and the profusion of birdlife is incredible. Offshore, you have one of the most amazing but unknown dive spots in the world. Local staff have been trained to the highest standard to provide personalised service and in-villa dining. The property has been built from entirely local materials, employing entirely local staff from the builders through to the general manager. This property is unique in India offering luxury, natural beauty and all in a sustainable manner.
Shakti in the Himalaya – Luxurious Adventure in the Himalayas
What better way to experience the Himalayas than staying in refined cottages in a quiet location with stunning views. That you can walk between many of them with a private guide only adds to the immersive experience. Shakti in the Himalaya is a unique offering of properties spanning one end of the India Himalaya to the other – Ladakh, Kumaon & Sikkim. Unrivaled in mountain luxury and rejuvenation, this really is an experience not to be missed. Pricey yes, but worth it – most definitely.
Is there any accommodation in rural India you think we've missed?  We'd highly recommend checking out our new hotels in South and Southeast Asia blog.  There are a few new luxury entries in India a beautiful Six Senses property in rural Rajasthan…
CURIOUS ABOUT SPENDING TIME IN A REGION OF RURAL INDIA?
Get in touch for personalised holiday suggestions online or on 020 7924 7133
Download our complimentary guide to India for curious travellers.
Alternatively, head to our website for more ideas and information about holidays in India.