From intriguing overnight cruises down the Mekong to boutique colonial hotels brimful with history and character, Vietnam boasts some fantastic places to stay whilst visiting the country. We try to make sure that the hotels our travellers stay in are as inspiring as the experiences they have across their Vietnamese adventures. Here's a list of our favourite hotels in Vietnam for 2024.
---
Avana Retreat
Location: Vietnam's serene landscapes 
Find solace at Avana Retreat, a harmonious blend of traditional allure and contemporary comfort. Nestled amidst Vietnam's tranquil landscapes, this retreat stands as a sanctuary for those yearning for a serene getaway.
---
---
Nham Village
Location: Tam Coc area, renowned for its karst landscapes 
Nham Village, the newly opened sister property to the ever-popular Tam Coc, promises an experience rooted in luxury and tradition. Set against the backdrop of Tam Coc's stunning karst terrains and peaceful rivers, the hotel offers an authentic Vietnamese oasis.

---
Six Senses Ninh Vanh Bay
Location: Ninh Vanh Bay, a pristine coastal enclave 
Perched alongside the untouched shores of Ninh Vanh Bay, Six Senses provides unrivalled luxury enveloped in nature's grandeur. This bay, with its transparent waters and sun-kissed sands, epitomizes the tropical haven every traveller seeks. Chione and Holly recently stayed at all the prime, newer luxury beach hotels including Zannier and Amanoi, and this gem still had the edge.
---
Azerai Can Tho
Location: Mekong Delta, Vietnam's "rice bowl" 
Nestled in the enchanting Mekong Delta, fondly termed as Vietnam's "rice bowl", Azerai Can Tho stands as a beacon of elegance amidst a maze of waterways, floating markets, and picturesque villages. Close enough to the bustling city of Can Tho to take in the lively floating markets yet far enough away to see how local life ticks by in the quieter countryside tributaries, this is a great alternative to a beach hotel or to stay on arrival to Vietnam. It's a luxurious doorway to the delta's captivating charm.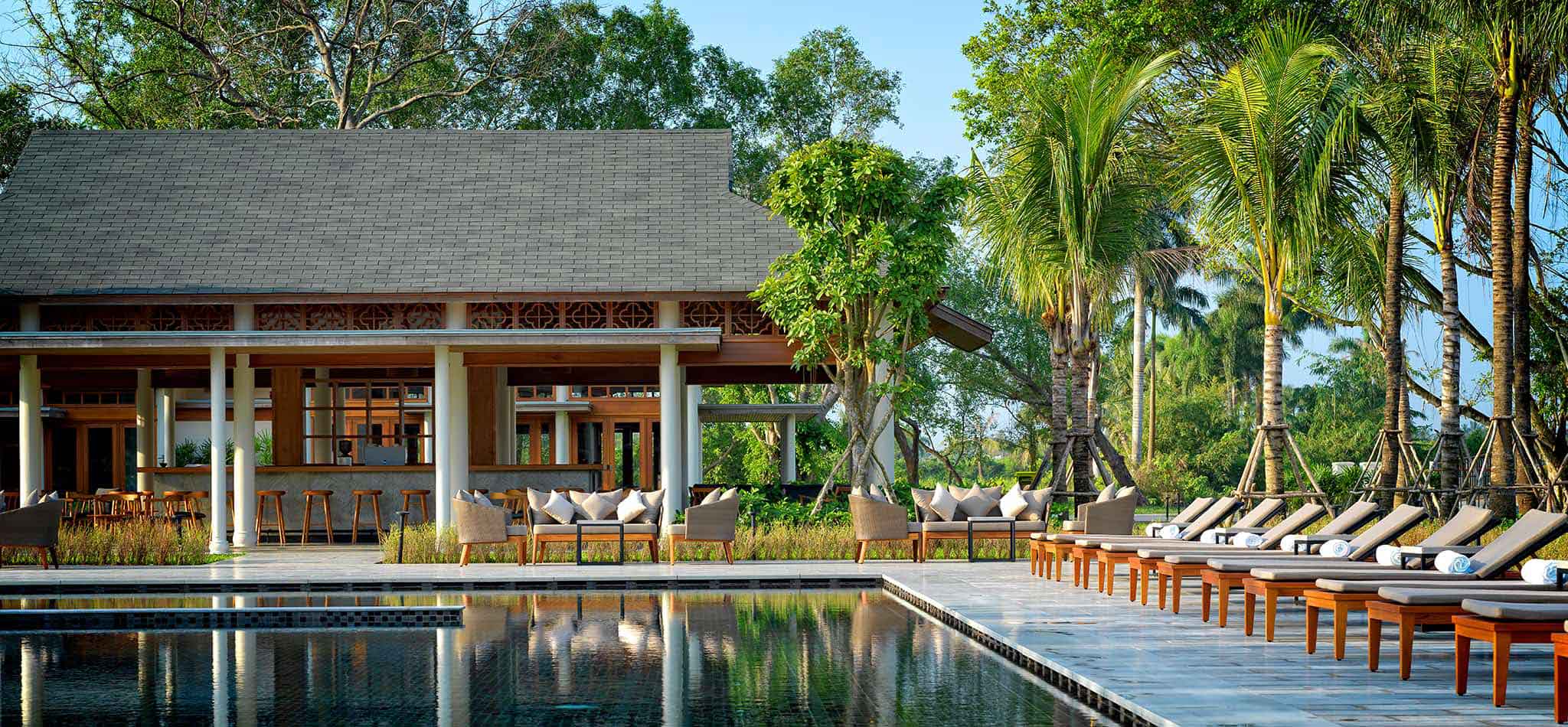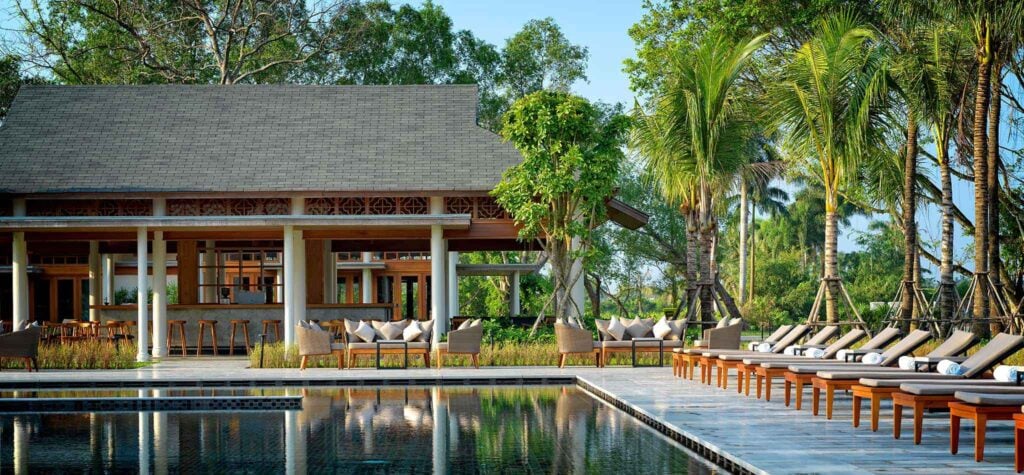 ---
Hue Garden House Homestay
Location: Hue, a city rich in historical resonance 
Hue Garden House Homestay invites guests to experience genuine Vietnamese hospitality in the city of Hue, known for its monumental historical legacy. Amidst gardens and Hue's profound cultural heritage, guests are transported to an era gone by, and invited to embrace The Art of Slow Living.
---
Capella Hanoi
Location: Hanoi, the vibrant capital with age-old charisma 
Situated in the pulsating heart of Hanoi, the unique Capella Hanoi emerges as a beacon of unmatched luxury amidst the city's animated streets and ancient allure. Delve into the city's historical landmarks, bustling markets, and authentic eateries, while taking refuge in opulence.
---
Little Riverside Hoi An
Location: Hoi An, a UNESCO World Heritage Site 
A mere stone's throw from the historic town of Hoi An, a UNESCO World Heritage site celebrated for its ancient architecture and pedestrian-friendly streets, Little Riverside offers a perfect equilibrium of exploration and relaxation. With proximity to both the town's cultural vibrancy and serene beaches, it's a prime choice for travellers. Most other tour operators would suggest the Anantara here, but we love this properties' traditionally decorated rooms, lovely 2 bed options for families, and views of the river.
---
Have we missed any of your favourite hotels in Vietnam?
---
EXPERIENCE TRAVEL GROUP HOLIDAYS
We're experts at creating incredible experiences in Asia for travellers. Our final quotes are fully inclusive of all transport, hotels and experiences so there are no hidden costs. We also offer full financial protection with ABTA/ATOL bonding. We believe that the best way to create holidays of a lifetime is to really listen to your needs, interests and requirements – only by doing this can we ensure your experience is the best possible.
---