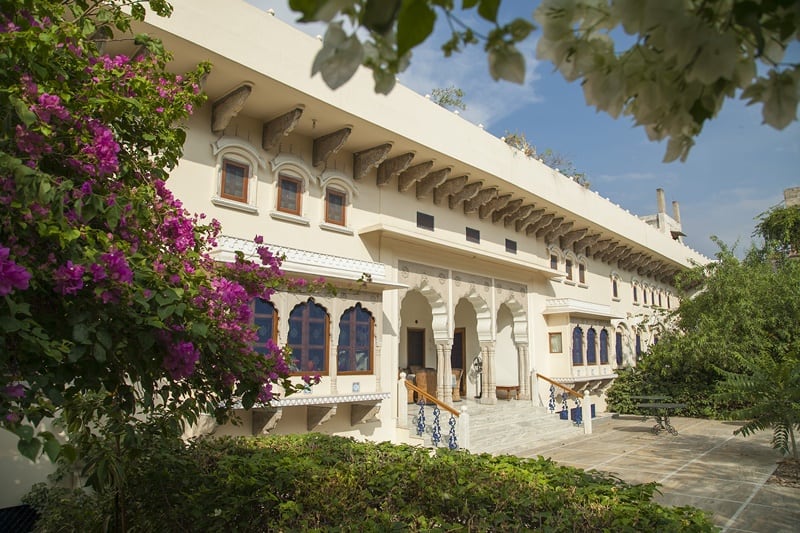 Everyone", says Philippa, "should stay in an Indian home as part of their Indian holiday experience".
Philippa Kaye, our 'on the ground' travel expert in Delhi, was giving me advice for arranging my own trip to India. She's prone to a sweeping statement every now and again, but when it comes to the melting pot that is India, she usually has a point. I was surprised, because for me 'homestays' conjure images of quaint local houses, with pretty basic conditions, in remote rural locations – they certainly weren't for everyone.
---
Homestays in South East Asia and Sri Lanka
Having travelled across much of Southeast Asia and Sri Lanka before, I had some experience with homestays and generally concluded they suited a more adventurous traveller. In Sri Lanka, for example, a homestay means you stay in someone's house, well off the beaten track, and get a glimpse into how locals live. In Vietnam, a homestay is more of a euphemism for what is in fact a small guesthouse with simple conditions in a rural location. The same can be said of Thailand too. In the remote islands of Indonesia such as Flores, homestays are often entire houses within a community given over to low key tourism. Homestays are usually away from the infrastructure of the tourist trail and best for those wanting an alternative experience of a country – no matter how basic their accommodation.
---
Homestays in India
However, Indian homestays are a different beast altogether. Big, imposing and impressive, they tend to be houses of the former gentry or senior government employees. I'd even classify some forts and palaces as homestays on the grounds that they are still very much homes where a visitor is treated as a guest of the family. In general, Indian Homestays are more similar to a very nice B&B in the UK. The difference is that dinners are usually taken with the family, which gives you unparalleled insight into Indian culture. Another key difference is that a house like that in the UK would be very unlikely to have paid staff living there as standard!
---
In many ways the Indian Homestay experience is like a hotel but the service is more quirky, personal and friendly. They should not be confused with a 'Heritage Hotel', as although they share some characteristics, the spirit of a homestay is that you will be looked after by the family themselves and gain insight into the local community. Your stay will definitely be more hands-on compared to a regular hotel.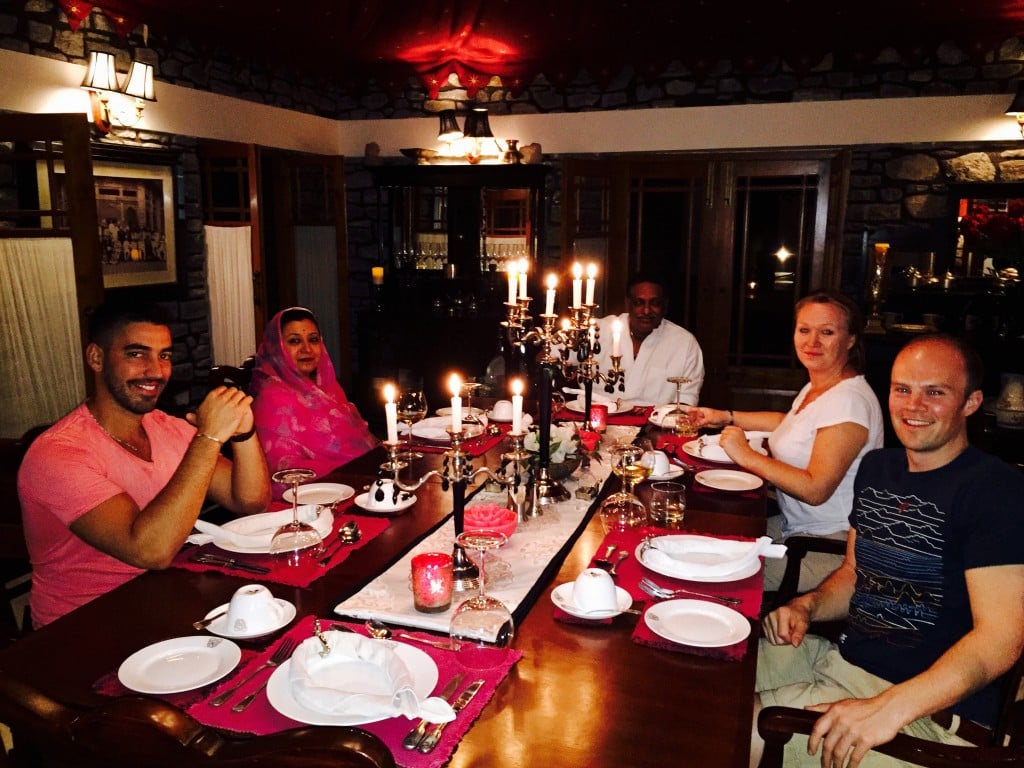 My personal highlight was having a proper family meal with an incredibly convivial atmosphere. It really was one of the real pleasures of my trip to India and, as an added bonus, I noticed the food is often more representative of what people actually eat locally, rather than being adjusted to western taste buds. Homestays in India really do give authenticity matched with comfort in equal measure.
---
Like all homestay experiences though, I would say that spending your entire holiday with a family might become a bit too much of a good thing. I certainly found that I needed my own space after a few days – it's good to be able to relax and rejuvenate a little after some of the busier Indian sites and there are some wonderful heritage hotels and wildlife lodges which you should also try out to keep your holiday varied.
---
All in all though, from my own experience, Philippa was right and my conundrum was resolved. Everyone visiting India should stop at a homestay as part of their holiday. It's comfortable, it's insightful and it's a lot of fun– not the intrepid experience I thought it might be. The homestay could transform your holiday by adding something very special and unique and I would thoroughly urge you, as Philippa did for me, not to miss out.
Liked this blog? Have a look at our holidays to India for more travel inspiration. Also meet ETG's Founder Sam Clark as he talks about what makes our India trips a little bit different.
To see how a homestay could fit into your India holiday, take a look at these sample itineraries:
Essential Rajasthan with the Taj Mahal
Highlights of India and the Maldives Holiday
Feel free to contact me on 020 7924 7133 for a chat on further ideas for your India holiday. I'm happy to chat at any stage of your planning and there is no obligations whatsoever.