Co-founder and MD Sam gives his insights into "green season" travel in Asia, providing plenty of tips to make the best of your holiday outside of the peak travel season.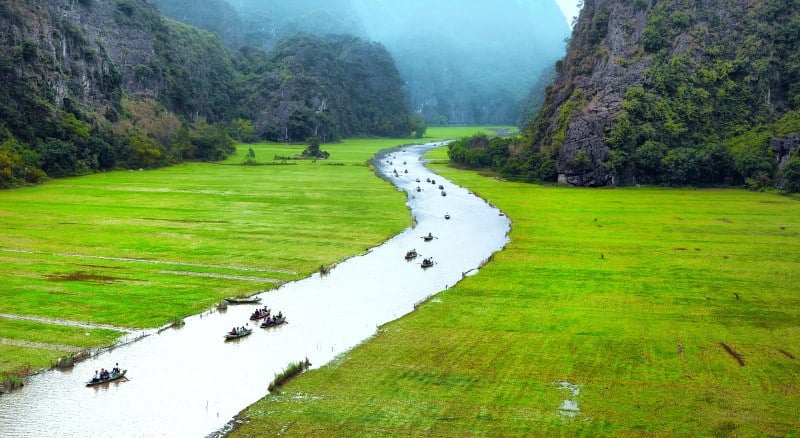 When I lived in Sri Lanka I could never get a handle on the rainy season. When did it rain? People would ask me. When is the monsoon? One minute I was certain it happened in particular months and then, as if to show me up, the weather would follow a completely different pattern.
What I did know was that the "season" ran from January to March and that was the approved time to visit. From my own experience, I knew that it was better to avoid times when tourists jostled for position at the major sites and when finding a tuk tuk in a busy area was a problem. I loved the laid back south with peaceful beaches and safari parks where you'd be the only group to see an animal with no other jeeps around. Sri Lanka is busier now, but the same holds true – in fact the distinction between high and low season travel is much more pronounced.
For me, travelling in "out of season" months, from May to September, is really worth considering. There might be slightly more chance of rain, but generally different parts of the island have totally different seasons and it rarely rains for too long. The advantage comes in there being far less people in the busy tourist hotspots and 'must see' sites such as Sigiriya and Kandy.
Vietnam is another example of a country where there are myths surrounding when is best to travel. It is such a long and thin country that there is never a perfect time to visit. There is a common misconception that Vietnam is best in January and February. Whilst this is true of the south, with its tropical climate, the north can be quite chilly at this time. Indeed, a cold front coming in from China can make Sapa freezing and Hanoi pretty cold! It can be a shock for people expecting a humid tropical climate.
Not many people visit Vietnam in May and June and whilst you're likely to see rain in the south, the central region is perfect at this time, particularly Hoi An and Hue. Hanoians themselves swear the autumn is the time to visit Hanoi. As the heat of the summer wears off a little and trees begin to shed their red/amber leaves and it's rather beautiful.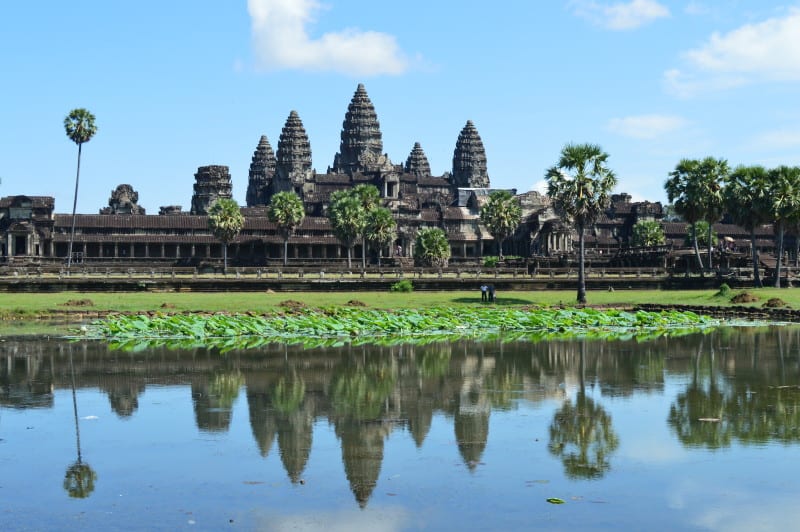 My final example would be Cambodia which, in my opinion, is best visited during the "green season" from May to July. The reason for this is twofold: firstly, Angkor Wat is one of the world's great sites, deservedly as it really is quite extraordinary monument to one of the world's great civilisations. However, it does attract a lot of visitors. And I mean a VAST number at certain times. At Experience Travel Group, we work so hard with our signature experiences, to avoid the coach groups and work around them and that makes a big difference. But still, there is only so much we can do. Travelling in May however can mean you have the lesser known temples pretty much to yourselves and even Angkor Wat itself can be quiet.
Most importantly Cambodia's "green lung," or great lake called Tonle Sap, annually fills providing the country with its lifeblood. As the water rises, energy and activity comes back to the region. The dusty, dry areas turns green, the kids jump in and swim and generally the locals seem happier and relieved! There is a celebratory atmosphere that really sets the tone for your holiday. (I would avoid September however as the risk of flooding becomes too high and there is nothing like a flood to ruin a holiday…)
In summary, the real joy of travelling in "low season" (apart from the low prices) is exploring regions when there is less pressure on the sights. Pictures are better, there are more opportunities for interaction with locals and exploring in peace and frankly, who wants to see too many other tourists when on holiday? Generally speaking, another benefit is that the locals tend to delighted to see you as seasonal business is always difficult and so the chance for meeting people and making a real connection is so much better. Asian societies celebrate the arrival the monsoon and it is a time of joy, as the land responds to the coming of the rain. Travelling low season in this respect can be a really special experience. Don't rule it out!
---
Have a look at some low season suggested itineraries for further inspiration:
Boutique and Natural Sri Lanka
Laos and Angkor Heritage Special
---
ABOUT OUR HOLIDAYS:
We're experts at creating incredible experiences in Asia for our travellers. Our final quotes are fully inclusive of all transport, hotels and experiences so there are no hidden costs. We also offer full financial protection with ABTA/ATOL bonding. We believe that the best way to create holidays of a lifetime is to really listen to your needs, interests and requirements – only by doing this can we ensure your experience is the best possible.
---