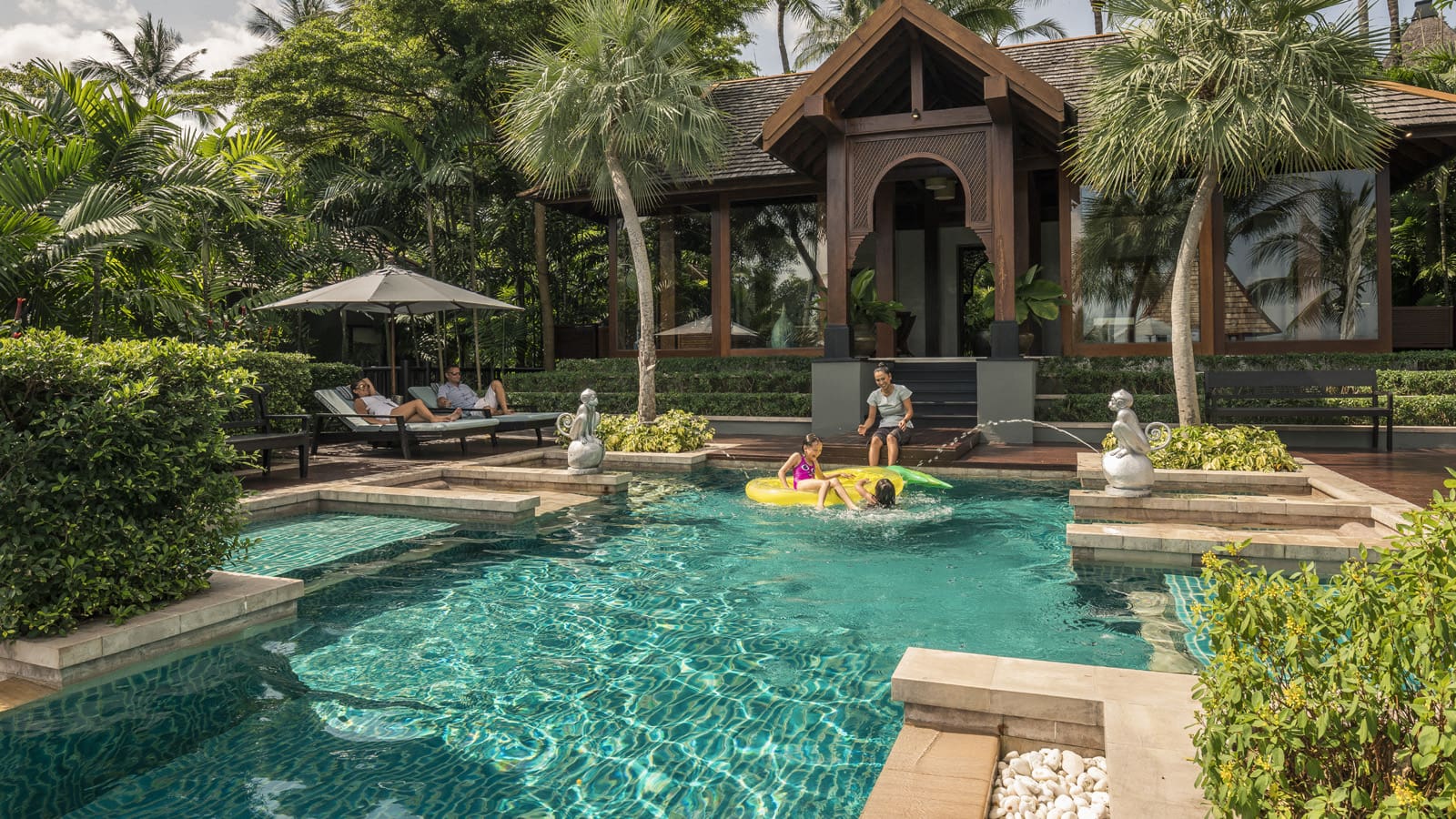 If a holiday to Asia seems a little daunting, particularly if you're considering bringing the whole family, Thailand with kids is the perfect compromise. With an extremely warm and welcoming population, delicious food and incredible potential for relaxation and adventure, children will come home raving about a trip to Thailand.
Lovely calm waters, white sandy beaches and lush forests create the ideal environment for kids of all ages. The country's fantastic wildlife and Thailand's opportunities for real adventure give older kids and teenagers a taste of something a little different. Adults will love the amazing food, great shopping opportunities and rich ancient and modern culture. The country is also famous for its luxurious resorts and hotels. So, all in all, Thailand is a dream setting for your Southeast Asian family adventure – with something on offer for everyone.
Direct flights from London Heathrow mean that Thailand is a breeze to access, and there are also several good options from regional airports, as well as very affordable indirect routes. Once in the country, parents will be delighted with just how easy transfers from the airport can be, with guests reaching their hotels and starting to unpack in as little as just 10 minutes (for example, Koh Samui airport).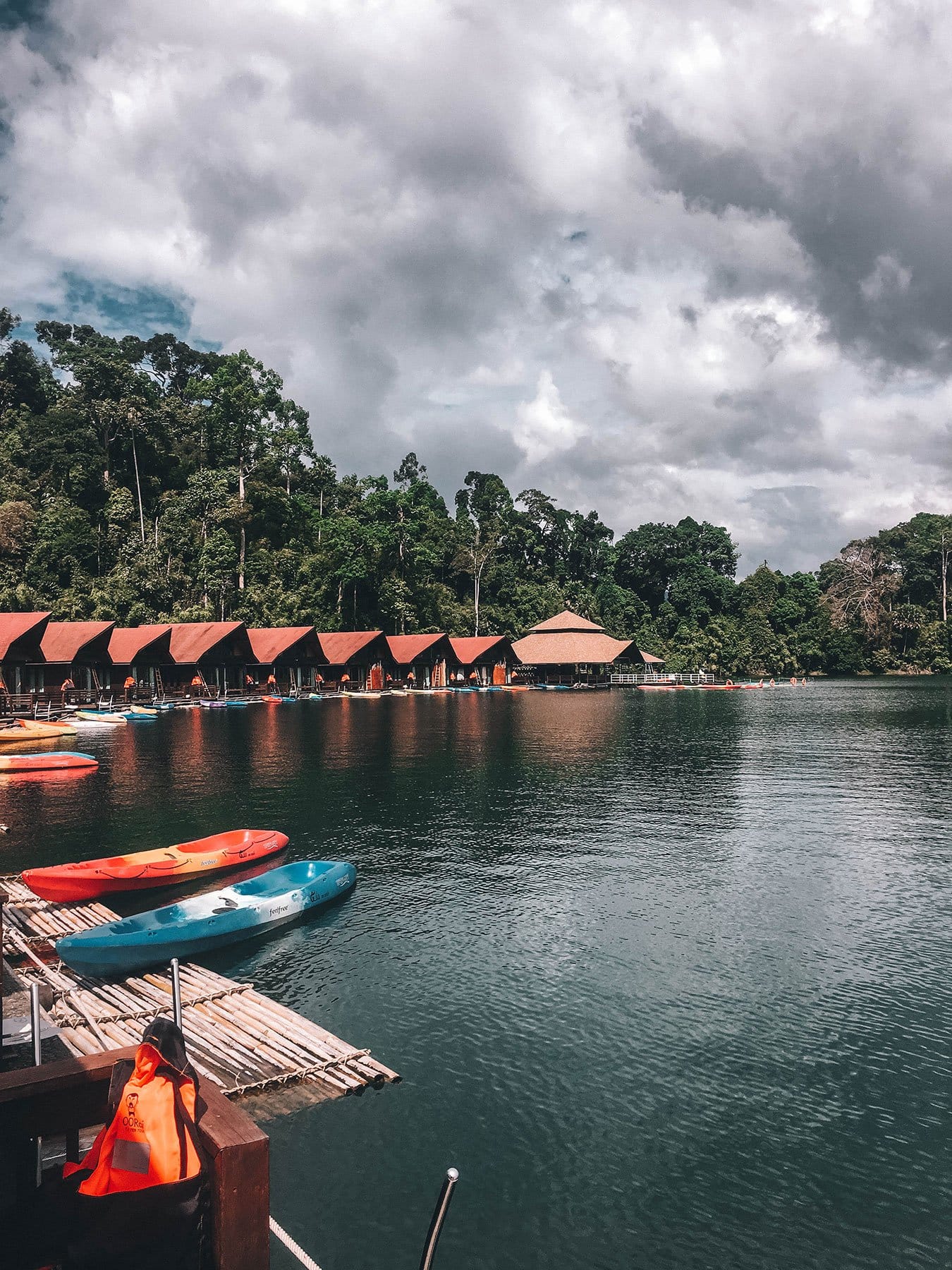 When is best to visit Thailand with kids?
Like many Asian countries, Thailand does not follow the same four-season weather pattern as Europe. November through to April provide the best weather for a multi-stop Thai getaway. The rainy season lasts a few months and takes place over the British summer. However, don't rule this time out completely, as July and August are fantastic months to visit the east coast. And, like any global city, Bangkok merits a visit at any time of year. So really, Thailand can be a great destination all year round, depending on where you are looking to be based.
The west of Thailand (including Phuket and Krabi) is typically affected by monsoon rain between May and October, making the British winter months a great time to travel to this part of the country.
If you are travelling during the UK's school summer holidays, we would recommend visiting the east coast of Thailand. Here, the rainy season lets off around February and doesn't begin again until September. That makes July and August a great time to visit Thailand with kids, allowing perfect conditions for beach days on the east coast, exploring wildlife parks and other authentic, fun Thai experiences. Please find more details about when to go to Thailand on our Thailand web pages.
Families with young children should remember that April and May can be hot. We recommend spacing out your activities, so kids don't get overheated and overwhelmed. Thai New Year, known as Songkran, is celebrated in April when temperatures are at their highest. The entire country can be seen on the streets engaging in water fights to mark this occasion. Hoses, water guns, you name it… kids will love joining in with this fun and unusual celebration of the New Year. Everyone will. And it will more than makeup for the heat.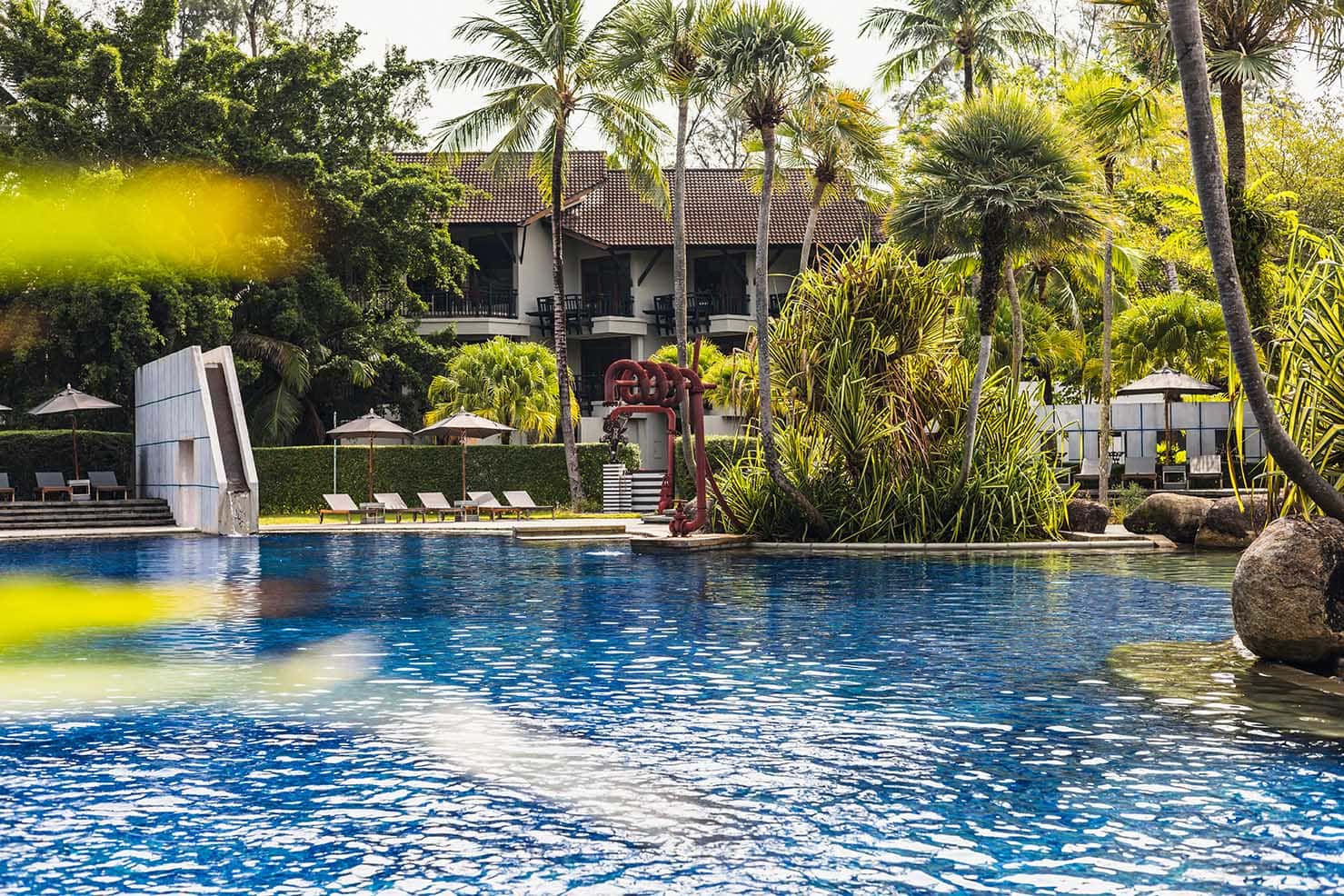 What are the best resorts to stay in Thailand with kids?
Resorts in Thailand are generally excellent for families, no matter what your holiday plans are – lazy, active or adventurous. Expansive swimming pools, some with dedicated family areas, or immaculate private beaches with calm, clear waters make swimming with small children a breeze. You can relax knowing that you and your family are in a safe resort, whatever the size. You won't be stuck for food options either; most resorts offer buffet breakfasts with a wide range of choices, so you'll be sure to find something for even the pickiest of eaters.
One of our favourite Thailand resorts for kids is The Slate in Phuket. The swimming pool provides ample space for kids and teenagers and an adult-only pool will help you relax, knowing that your kids aren't disturbing anyone at the main pool. The beach has calm waters for much of the year. This makes it a great hotel for families, but, at the same time, it's not overly family-focussed – everyone will enjoy the quality food and unique design too. For families with older children who don't need kid's clubs and multiple pools, we highly recommend Koyao Island Resort with its rustic-luxury desert island feel, kayaking, great views and tasty Thai food. It's a real winner.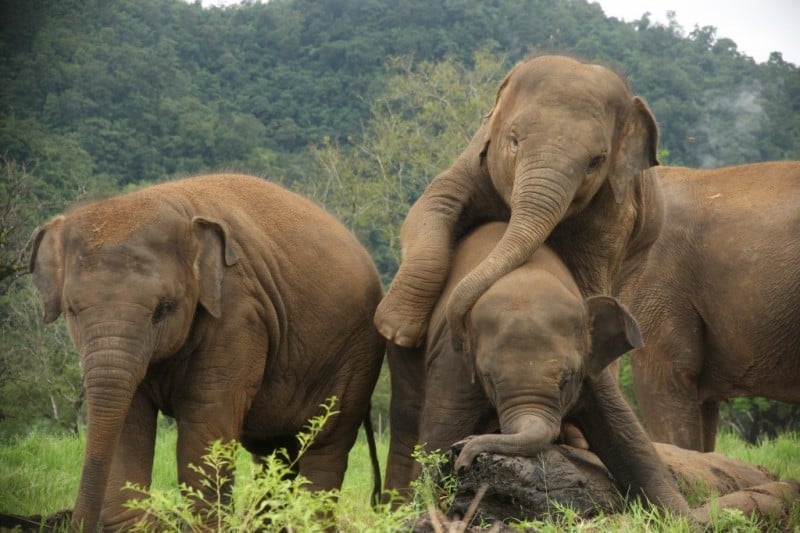 What is there to do in Thailand for kids?
Thailand is much more than its resorts. Hotels might offer respite from a busy day, but at ETG, we think the real Thai family experience is getting out there and seeing the country. Though Thailand might be famous for idyllic relaxation, it nevertheless has plenty on offer for those seeking fun and adventure, whatever your age. Don't miss out on that.
Elephant Experiences
One of the most popular things to do while on a Thailand holiday is to see one of the country's most unique creatures – the Asian elephant – up close and personal. Elephant experiences can be one-of-a-kind, but ensuring the park or sanctuary is ethical is essential. A good elephant sanctuary will be focused on the health and recovery of its resident elephants and therefore makes for a memorable holiday with no negative effects on animals or the environment. Walking with elephants and feeding these gentle giants with your family will be an incredible experience that no one will ever forget.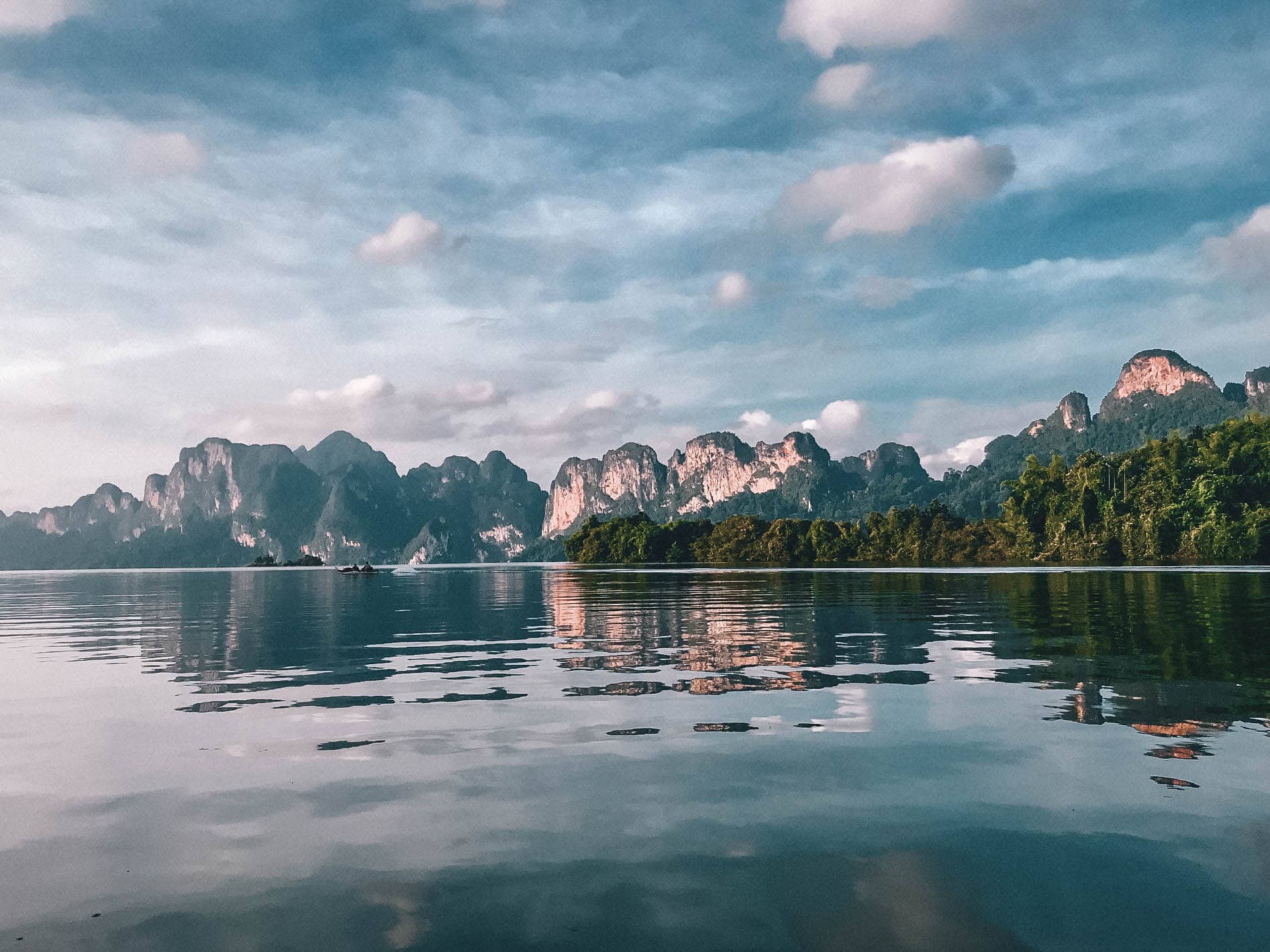 National Parks
Alongside elephants, Thailand is home to a myriad of fascinating wildlife. Whether on the ground or experienced from the water, Thai flora and fauna are an unmissable part of a family holiday. Home to more than 10% of the world's animals, there are more than 285 mammal species in Thailand, including elephants, Malaysian sun bears, sambars and deer, as well as a variety of primate species such as gibbons, monkeys and macaques. Everyone will be buzzing with excitement at the thought of spotting something new.
Snorkelling & Swimming
Is there a better way to spend an afternoon than enjoying and exploring the azure waters of Thailand's coastline? The clear and calm sea allows for views right to the bottom of the ocean floor, with maximum chance of spotting colourful sea life. Many beaches in Thailand are secluded, clean and safe for families to enjoy an idyllic day. Most beach resorts offer an array of watersports, including sea-kayaking, diving, sailing, wakeboarding, kite surfing and jet skiing – whatever the family like to do, they'll be able to find it on the Thai coastline.
Boat Trips in Thailand with Kids
Thai beaches also make a great starting point to jet off by boat to explore Thailand's incredible islands. Stunning weather will complete the trip as you soar over crystal clear waters to new and exciting destinations worldwide. The whole family will be charmed by the fun and authentic experiences found on smaller islands such as jungle walks and market tours Boat trips are also great for those looking to snorkel and dive in more remote and untouched waters.
Community-based Tourism
For a more authentic dip into Thai daily life, there is a huge variety of sustainable community-based experiences on offer to families. From cooking a meal in a Thai family home to learning about local building practices by helping build a new house, the community will invite you to get involved in some fascinating local experiences. While learning and having (a lot of) fun, you'll also be supporting the local community directly.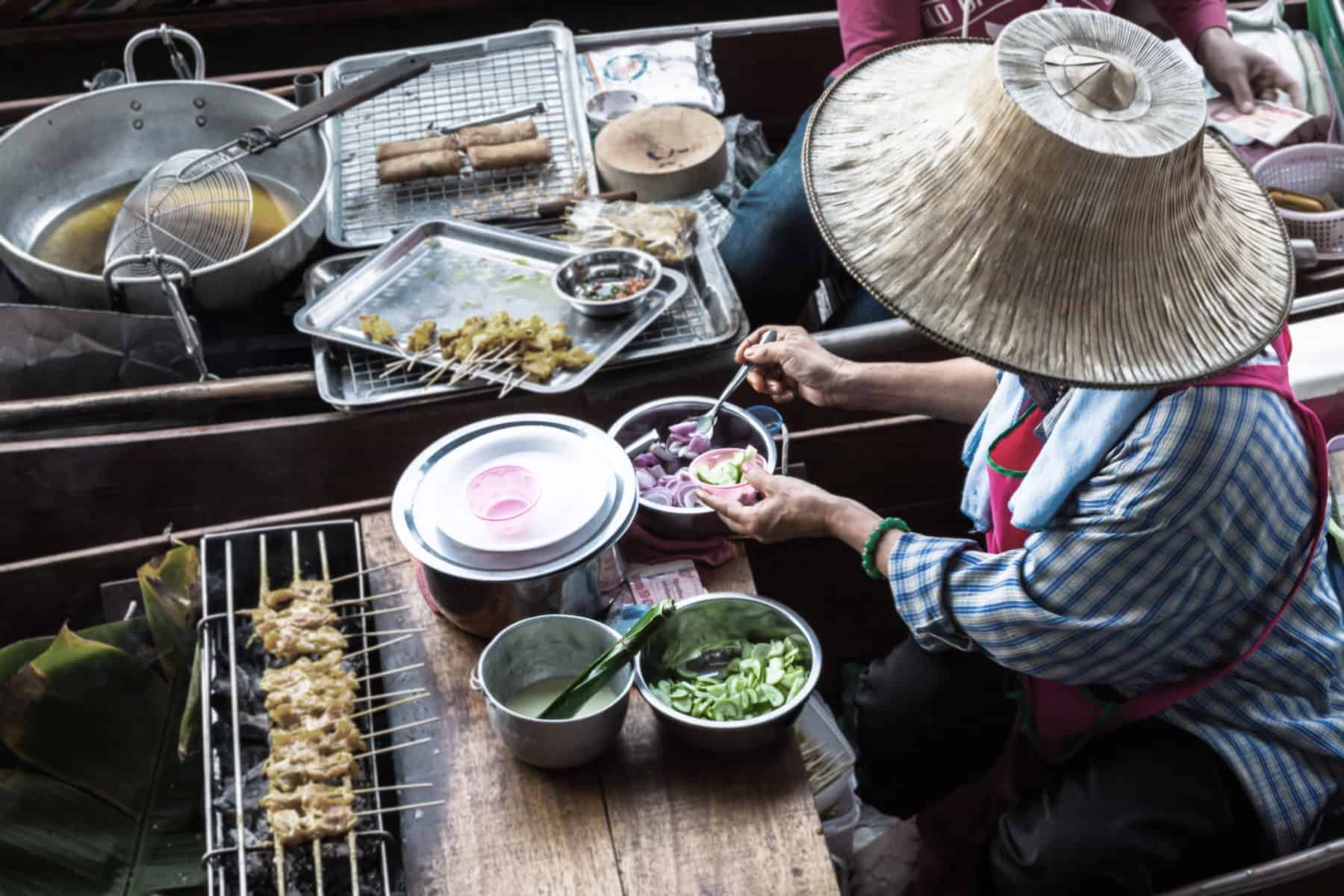 Food Tours in Thailand with kids
Another way to enjoy and learn about a country is through its food, and there is no shortage of delicious food in Thailand. To tickle the taste buds, tour a local town or city market with your family, taking in a variety of tasty dishes! The country's famous dishes – such as Pad Thai – will appeal.
Can we eat in Thailand with the kids?
Thailand is an incredible place for kids to eat, whether local or western food. Traditional Thai dishes are sure to be a hit; including sweet soy, coconut milk and delicious noodles, they're the ideal introduction to Asian food. But if this doesn't suit your family's tastes, don't worry; Thai restaurants and hotels have an abundance of Western dishes that kids will recognise like pizza and pasta – or whatever takes their fancy.
How is it best to get around in Thailand with kids?
Thailand has an excellent infrastructure, making travel by road a breeze (and safe). When it comes to travelling across the country, there is also an extensive domestic flight network. Another great way to get around the country is by train; it's a fun way to travel and particularly great for providing older kids with an exciting new perspective on the country.
Local travel will depend on where you are visiting in the country. In smaller towns, tuk tuks whizz around, and walking works too, especially in the cooler hill regions. Chauffeurs will be on hand to assist with any larger trips. Bangkok is one exception, as traffic is often heavy. While a driver is also great for longer trips, the Sky Rail is an excellent way to get around the city, whether heading to lunch or for a day out exploring.
Have any questions? Don't hold back; ETG are happy to answer any queries you might have about Sky Rail or any other Thailand transport.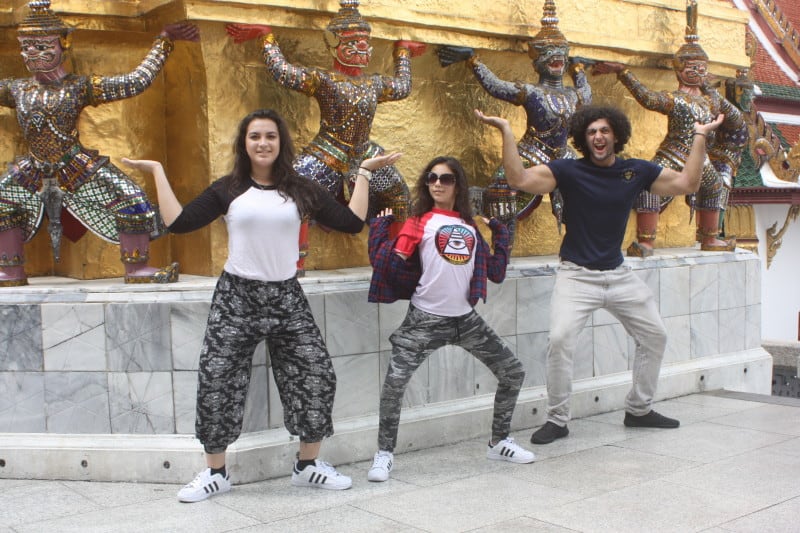 Is Bangkok good for kids?
Although it can be a little busier than the rest of the country, Bangkok makes a great destination for a Thailand holiday with kids. Excellent shopping centres, temples, boat trips and more make a stay in Bangkok with kids fun, exciting and educational. Getting around on the BTS Skytrain is easy with assistance from our helpful local guides. When properly organised, a stay in Bangkok feels simple and easy, so definitely should not be missed from your Thailand itinerary.
Notably, the hotels in Bangkok are excellent, with facilities that make them very economical in world terms. The vast majority have large pools, which greatly help in the Bangkok heat. Pretty much essential for kids and adults at the end of a day's sightseeing in Bangkok. They often have spectacular breakfast buffets for a bit of a treat. It's worth bearing in mind that with many options along the river, there are some incredible waterside settings.
Is there anything that we should know before travelling to Thailand with children?
The best advice to take to Thailand is just how much there is to see, do and experience. You could be staying in a gorgeous resort, but the only way to remember a place and do it justice is to get out amongst it. Your kids will enjoy the pool, but they will remember their first time seeing an elephant in the wild or meeting a Thai family and eating a meal at their home. At ETG, we think it's important to take time to explore all elements of Thailand with your kids, not just within the grounds of your holiday resort!