Happy New Year to all our partners currently celebrating in Thailand, Cambodia and Sri Lanka. We enjoy working with you all and wish you the very best in the future!
For those wondering what New Year is like in these countries, check out the round-up below:
Songkran – Thailand
New beginnings bring an entire nation into the biggest water fight in the world. Songkran is famous for the tradition of spraying water at one another to wash away the sins of the past.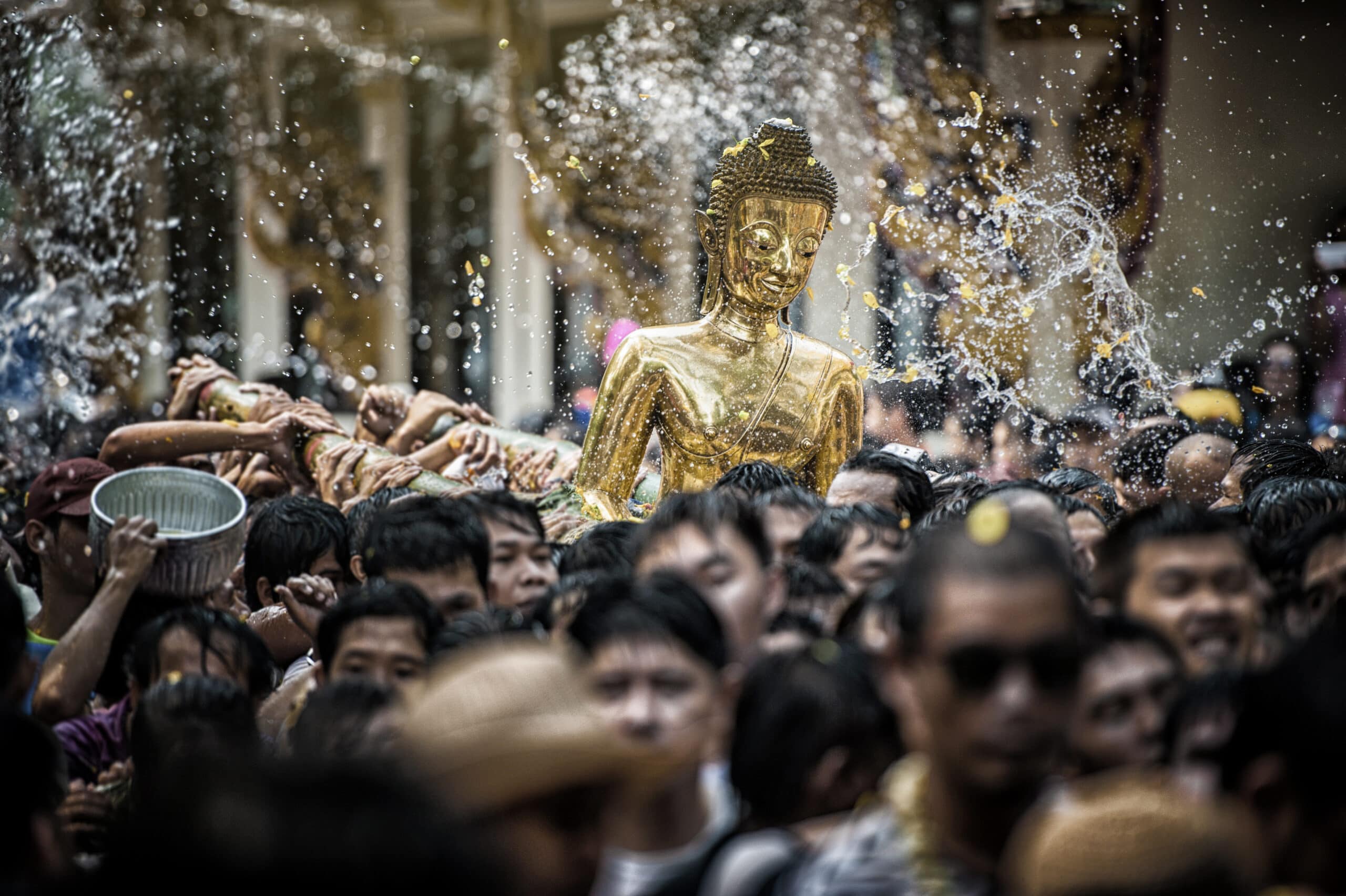 Chaul Chnam Thmey – Cambodia
Cambodian New Year marks the end of the traditional harvesting season. Now is the time when workers can finally take a break and celebrate life before the rainy season begins. Statues of Buddha are cleansed with perfume water and ancestors are remembered by families.
Check out the promo video for Angkor Sankranta (Siem Reap New Year celebrations). It is returning this year after a 4-year hiatus.
Sinhala & Tamil New Year – Sri Lanka 
April brings the New Year to Sri Lankan communities. It's a time when families get together, share food and give thanks. Celebrations begin with the mating call of the Asian Koel, a type of Cuckoo bird that shrieks a little Koo-oo to attract the ladies. (Who could resist!?!)  In traditional folklore, the bird heralds the start of the New Year.
Check out the call of the Asian Koel below:
Fancy a holiday? Experience Travel Group offer tailor-made, immersive experiences in Asia, including Cambodia, the Maldives, Bali and Sri Lanka. Why not ring us today on 020 7924 7133 for a free holiday consultation?