When it comes to family holidays we often tend to choose destinations fairly close to home. It's what we've always done, it's what we know, it's what we're used to. However, the fateful transition from child to 'Kevin the teenager' is a big moment in a parent's life.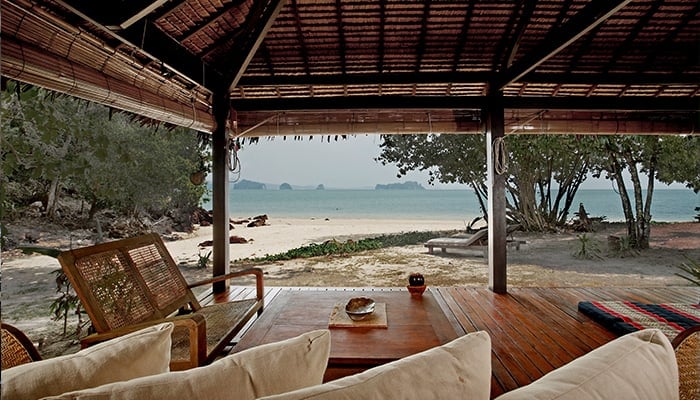 Whilst your kids might not live up to the moody stereotype, the concept of a summer holiday to the med, Norfolk or Devon may no longer excite the younger members of your family. Either they're too old for that kind of trip or their classmates have gone somewhere more 'cool' and their expectations are higher than ever. A bit cheeky some may say, but given today's family options, they may have a point.
The rest of the world is ever closer with a growing network of direct flights to further-flung destinations that make for a holiday with a real difference. Not only will the kids be incredibly excited but we bet you will be too after reading our top 5 holiday destinations for teenagers in Asia:
1.Thailand
Thailand offers a perfect balance of adventure, culture and beach relaxation. Up in the mountains of northern Thailand, Chang Mai has a wealth of adventurous experiences for activity loving teens. You can take a trek through them to find wild elephants or if that's not your thing you could take on white water rafting. Thai cookery and the famous Saturday Walking Street market will also cater for foodies in the family.
The capital Bangkok has a fun range of experiences. Visit magnificent Wats that act as the major landmarks of the city or ride along the river by old Siamese junk boat to taste dishes in floating markets. There's plenty to see and do.
Round up your trip on the beaches of Phuket, Krabi and Koh Samui: they're as beautiful in real life as they are in the pictures. Various family-friendly resorts are also on offer, with accommodation in villa style properties or boutique style hotel rooms with interconnecting rooms. You're sure to be pleased with the top-notch service, luxurious surroundings and idyllic setting.
Click here to see family holiday ideas for Thailand >>
2. Cambodia
You don't need to have teenagers with an interest in history or architecture to draw some serious gasps from your family during a visit to Siem Reap, the capital of Cambodia. The Angkor Wat temple complex here was the seat of the Khmer kingdom from the 9th–15th centuries and is incredibly well preserved. It's like entering another world exploring this jungle paradise, from giant trees growing out of the ruins, to the elaborate carvings and the sheer size of the huge, sprawling site – like a theme park but the real thing. Which makes it understandable that it was featured in the Lara Croft movie Tomb Raider with Angelina Jolie. Cycle at your own pace or explore with a guide. It's close to Siem Reap so easy to get back to your hotel when the family has had enough.
Click here to see family holiday ideas for Cambodia >>
3. Sri Lanka
At just over 10 hours by direct flight from London, Sri Lanka is closer than you think. Sri Lankan airlines have an overnight flight which means you can fly all the way there and potentially sleep en route. There is a range of experiences here that will get everyone excited. Spot elephant herds and leopards in the country's beautiful national parks. Scale a huge UNESCO heritage fortress and watch the sunset over tropical forests. Play a spot of cricket on the beach and tuck into mellow coconut curries. With a laid-back, open and friendly culture to boot, it's the perfect place for a family holiday with a difference.
Click here to see family holiday ideas for Sri Lanka >>
4. Bali, Indonesia
The island of Bali in Indonesia has become a popular 'gap year' destination but that doesn't mean you can't go to the island with the kids before they leave the nest. With incredible beaches, mighty volcanoes, delicious food and a colourful Hindu culture – it makes for a fantastic family destination. There are great diving schools, surfing schools and luxurious resorts to relax in and will earn the kids great bragging rights when they get home.
Click here to see holiday ideas for Bali >>
5. Malaysian Borneo
For those looking for wildlife, there could be no better destination than Malaysian Borneo. It is not only the most accessible region of the island but offers exceptional off-the-beaten-track adventures without having to stray too far from the beach. Explore the stunning caves of  Mulu National Park,  attempt to trek the formidable Mount Kinabalu or really get back to nature by staying in a remote jungle lodge. As we all know, adolescence can be hard: teenagers are often under a lot of pressure and edging ever closer to the trials and tribulations of adult life. But what better way to provide total escapism and instil that sense of sheer, childlike joy than spotting an orangutan in its natural habitat?
Click here to see family holiday ideas to Borneo >>
---
If you'd like to talk to a travel specialist about holiday destinations for teenagers in Asia, do give us a call on 020 3642 6772  or email us here. You can see some examples of the kinds of trips we organise by looking at our website. All our trips are tailor-made though, so can be changed to suit your exact needs.
---