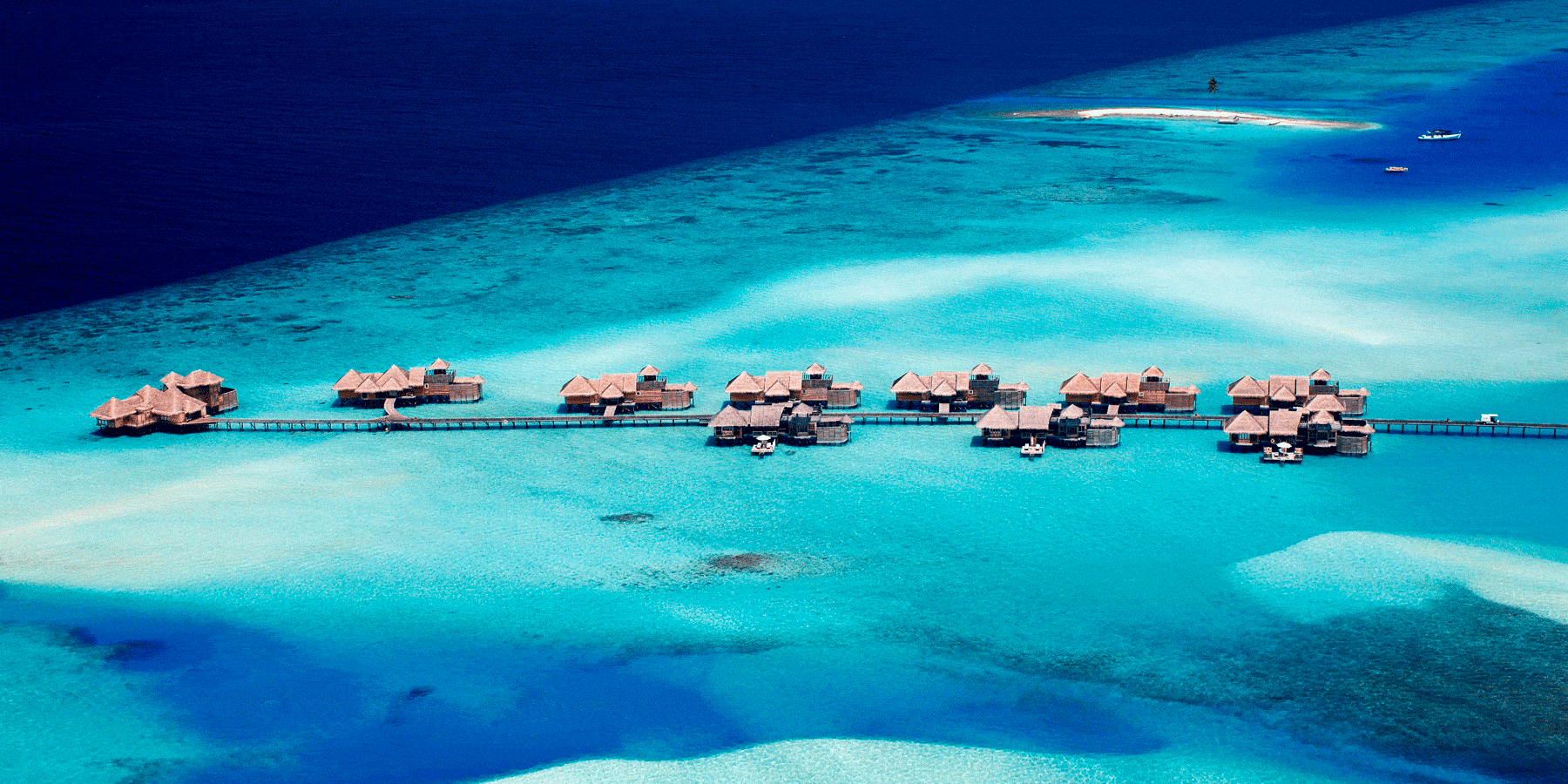 Is The Maldives expensive?
We won't beat around the bush, The Maldives is one of our more expensive holiday destinations at ETG. With a long dry season and such incredible experiences on offer, it's not hard to see why the price of Maldives holidays are generally so high. In addition to all this, the surface area of the country – made up of hundreds of small islands – is small, limiting the number of resorts available to book. So, with more and more people eager to experience The Maldives for themselves, there are fewer and fewer available rooms available, driving up prices even further – a classic case of supply and demand!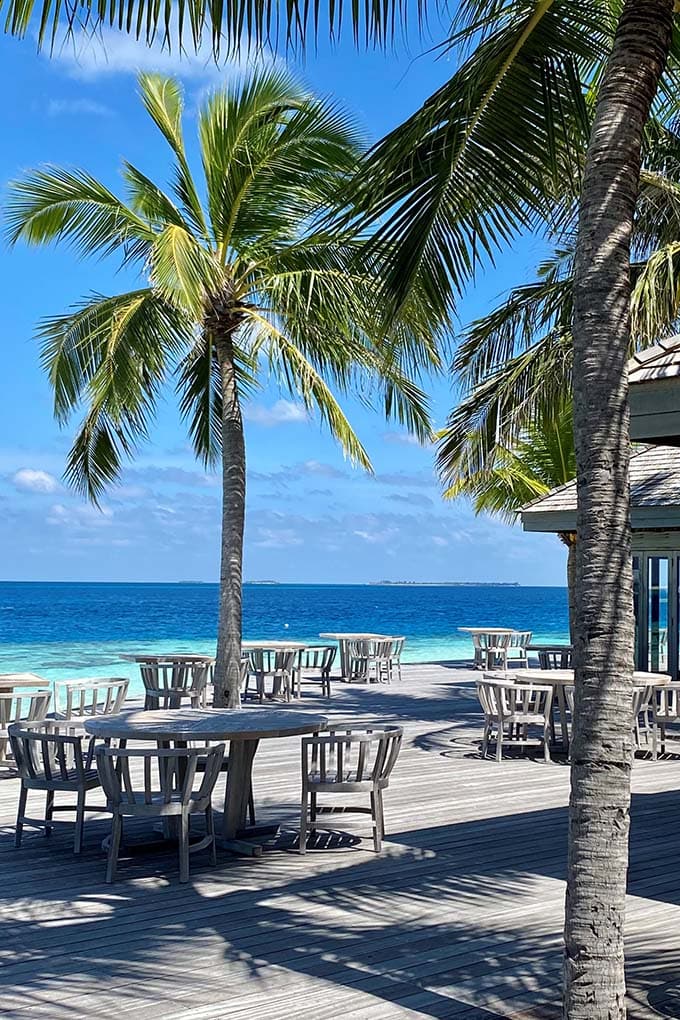 When is cheapest to go to The Maldives?
As an idyllic year-round holiday destination, there really is no bad time to go to The Maldives. However, there are certain months when it's more likely that you'll find deals for stays on various islands, as well as cheaper flights.
Flight companies consider any time between December and April to be high season. This means that direct flights can be found around three times a week, which – although very convenient for holidaymakers – means that prices during this period can soar.
During the European summer months, or between May and November, you're more likely to find better hotel and resort offers. Flights within this time period are typically with Middle Eastern airlines – and will probably include a stopover between the UK and the Maldives – but these are typically well-planned and cause minimal hassle… and we think well worth it for the lower prices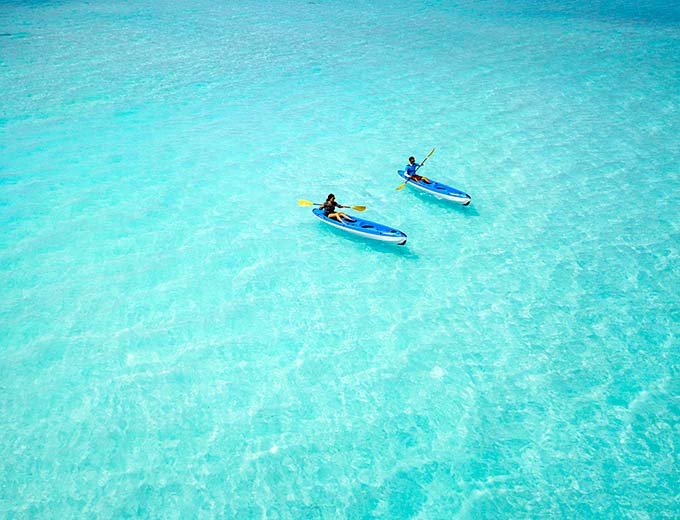 How much will a trip to the Maldives cost?
Visas and Vaccines
Fortunately, Brits do not need a visa to enter The Maldives when travelling on holiday, they simply need to fill out a form prior to arrival. There are also no vaccine mandates, meaning that you don't need to worry about paying for Covid-19 tests before jetting off. Another incentive to go!
Costs of Flights to The Maldives
How expensive flights are to The Maldives will depend entirely on the time of year for which you are booking. If flying direct during the peak season, you can expect to pay anywhere between £1,000 and £1,500 per person – closer in line with the top-end during peak season (read the Christmas holidays, e.g. flying out 18th Dec and back 3rd Jan). For more affordable options and cost-effective flight options, travel in shoulder seasons (outside of school holidays), e.g late April and late October.
Flights with a stopover will of course take longer than direct flights – around 14 hours in most cases, compared to around 11 for direct. As is often the case with air tickets, booking in advance is the best way to secure better prices.
As a tour operator, ETG is able to hold flights at a guaranteed price, while we discuss different elements of your holiday. Let us know at the time of enquiry whether you are interested in this option – it can help save a few hundred pounds while you spend the time doing your research!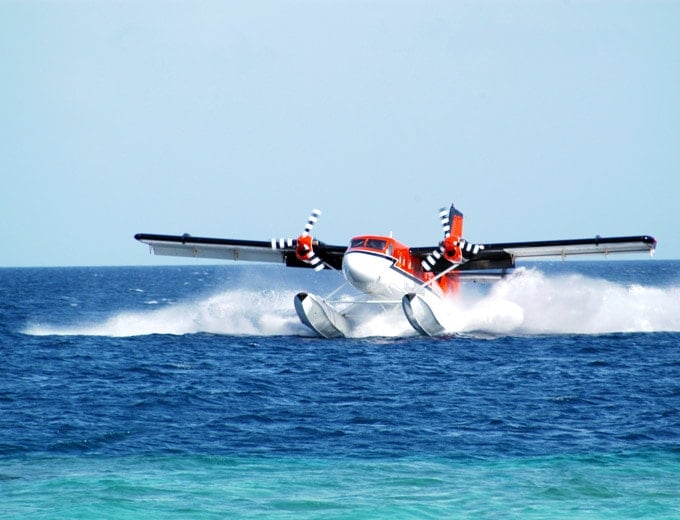 Travelling around The Maldives
With The Maldives made up of private islands all situated in different atolls, there are three key options for getting to your resort 1) seaplane 2) speedboat 3) domestic flight + speedboat. All of these come with different price points.
All have pro's and con's, but probably the most magical way is by seaplane. As something you'll not experience on many holidays, this is something we recommend if your budget can stretch. Seaplanes only hold 14 people and fly at a low altitude, so you can enjoy an exclusive experience and incredible views as you fly. However, they only operate during daylight hours, meaning that if your international flight lands at around 4.30pm or after, it's most likely you won't be able to go to a seaplane resort the same day. Seaplanes can cost on average $600-800 per person for a return journey. This is worth noting, as it can really make The Maldives much more expensive than other beach destinations when doing a general price comparison. To help keep the budget down, domestic flights are the most cost effective way to get to atolls further out.
Speedboats run 24 hours a day and journeys can range from 15 to 60 minutes depending on the resort. Speedboats will either be included in the room rate, or charged between $150-300 per person, for a return journey. It means your resort won't be as remote as those with flying options, but can bring down the overall cost significantly.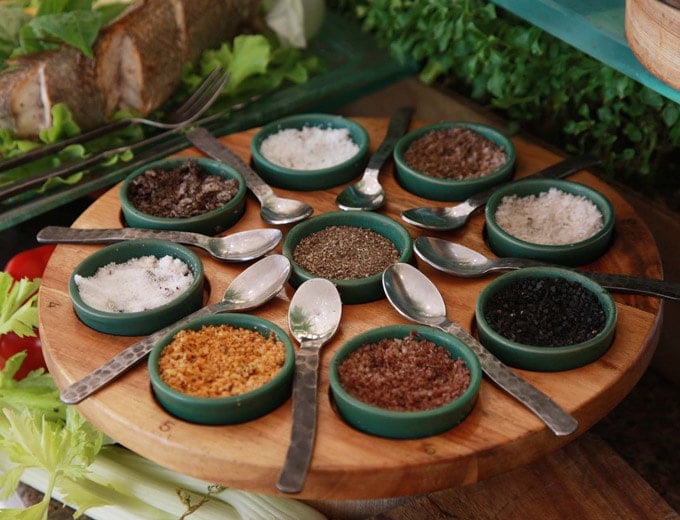 Food in The Maldives
This is probably the biggest factor to think about before booking a holiday to The Maldives – it is certainly one of the most crucial aspects to get right when thinking about costs. You'll see a vast array of options available when researching; our team knows a lot about the in's and out's of different meal options, so just ask if you want any assistance.
Due to the costs of importing fresh food and drink, buying anything in the Maldives can be pretty pricey. However, as you can't just pop out to a local shop or restaurant, this can result in feeling 'trapped' and forced into spending money you don't want to. This is why a food and beverage package makes sense – and avoids you getting caught out.
Many people opt for All Inclusive packages so that they don't have to worry about any nasty surprises whilst there. Imagine sitting down at your sunlounger wanting to kick back with a beer and seeing a $6 price for a 330ml bottle or $15 for a bottle of water.Costs can absolutely spiral if you want to indulge – especially if you are travelling as a family over a long period of time. Instead, All Inclusive is a great way to make sure you can enjoy as much food and drink as you want without having to worry, but, on the flip side, might make the upfront cost seem high.
You'll find that some resorts are exclusively All Inclusive, or only offer B&B, Half Board or Full Board. While there are exceptions, most hotels and resorts in the Maldives have similar schemes when it comes to meals. It is typically uncommon to come across Maldives resorts that offer less than Full Board, as this makes more sense when considering the price. At ETG we always recommend Half Board as minimum to our clients. This means that breakfast and dinner are covered in the upfront costs. We would certainly not recommend booking a hotel with any less than this as prices can soar dramatically in breakfast-only packages.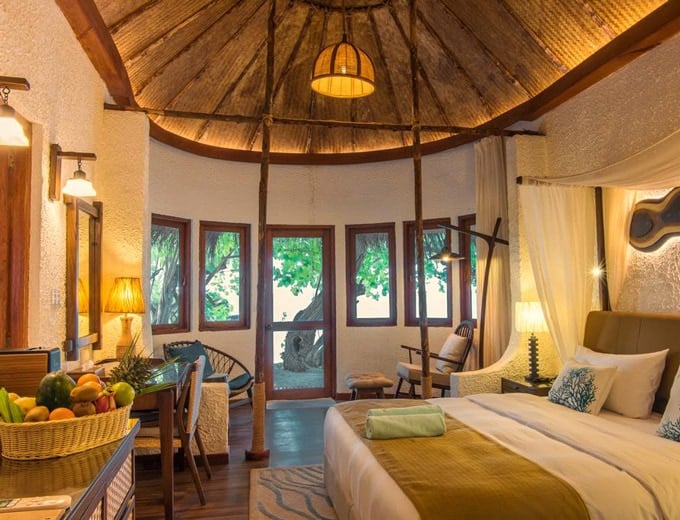 How to visit The Maldives on a budget?
Fortunately, there are ways to cut down costs in The Maldives. While there are some things that cannot be compromised, our Maldives expert travel guides have come up with a few great ways to minimise price while still having an incredible Maldives experience.
A top tip from the travel experts at ETG is to opt for more basic hotel rooms in better quality resorts. When you find yourself beside dreamy tropical beaches, your hotel room will be the furthest thing from your mind – we promise. While iconic to The Maldives, we would also suggest exploring beach villas rather than water villas, which can start to feel a little claustrophobic as people swimming past can see inside your room. There is also normally a high premium for over-water villas.
When trying to visit The Maldives on a budget, it's always advisable to pay upfront where you can. With Full Board or fully inclusive resorts in particular, paying upfront is the best way to ensure you pay as little as possible without costs piling up as your stay continues.
Another possibility to consider is to go for a more authentic Maldives experience. Visiting more residential islands and staying with local people is a great way to encounter something truly unique. Home-cooked food with fascinating stories from real people can be a great way to enrich your relaxing beach holiday, not to mention a great method of saving a few dollars off of your trip.