When you think of The Maldives the image that comes to mind is usually luxury resorts nestled on white-sand beaches overlooking clear blue oceans. Although this is true, and a lot of what The Maldives comprises of, there is a whole other part of the country that is largely unexplored by tourists and offers a great insight into the local life of the people that reside in this beautiful country.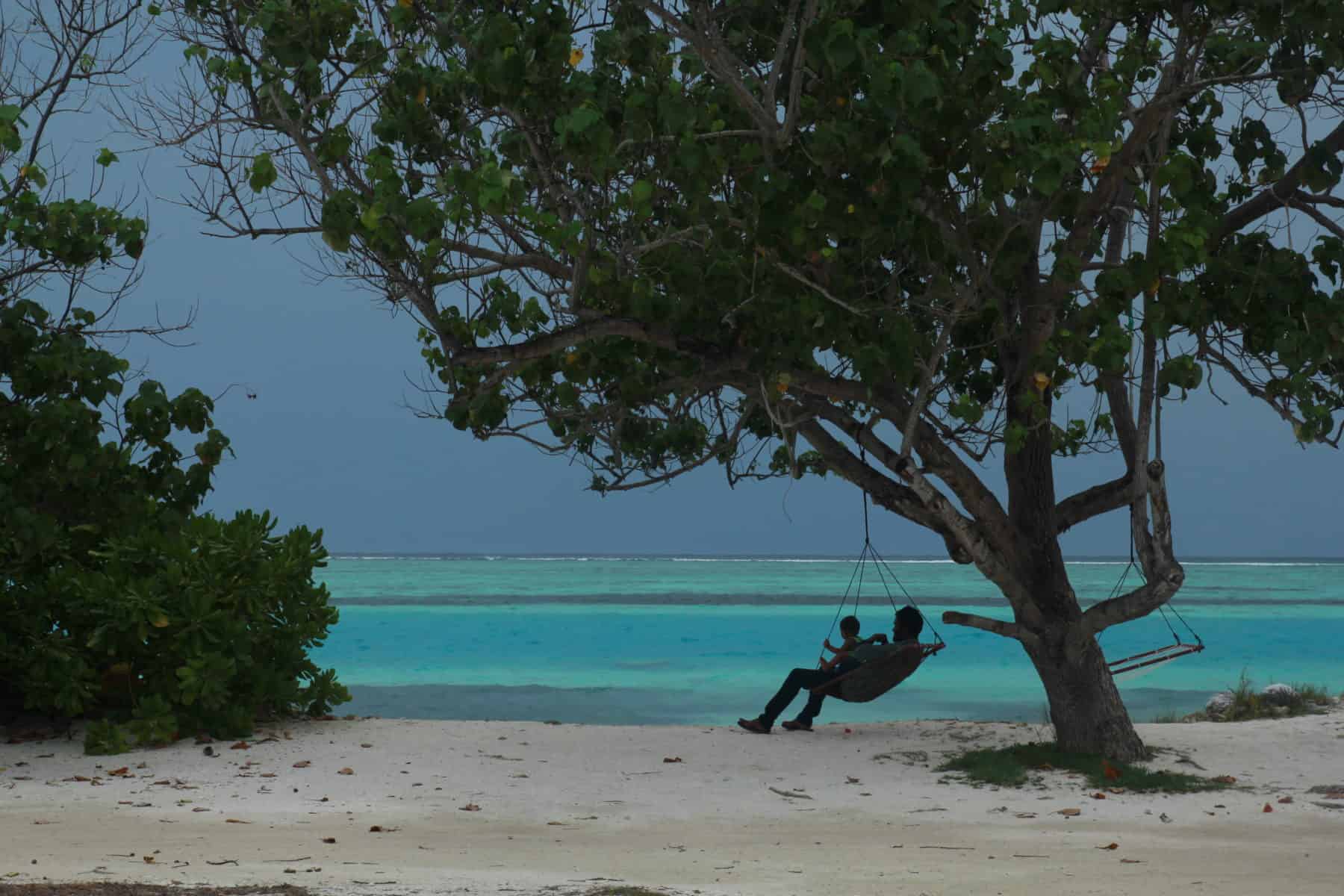 I spent a week travelling around The Maldives combining the luxury aspect of the country with four local islands led by our guide Koko from Secret Paradise. We began on the island of Hanimaadhoo about a one-hour domestic flight away from Male in one of the northernmost atolls at a lovely little resort called Barefoot Eco Hotel. To ease yourself into local island life but also have the comfort of a resort-type hotel this is a brilliant option. It is situated on a wonderful stretch of beach on the northern tip of the island which is deserted, and which for foreigners is also a bikini beach (something that is becoming more common amongst the local islands).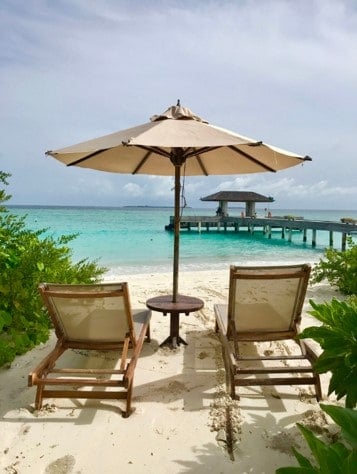 The vibe here is laid back with some people paddling in the ocean, snorkelling & diving or relaxing by the pool with one of their freshly-made juices. The sleepy local town is about a 10 minutes bike ride away and is a great place to observe the slow way of life in this part of the country: you may see some children kicking around a football and women going about their daily chores. Alcohol is prohibited on the local islands but Barefoot has found a way around this and you can get ferried to the local boat bar off the island for a cocktail.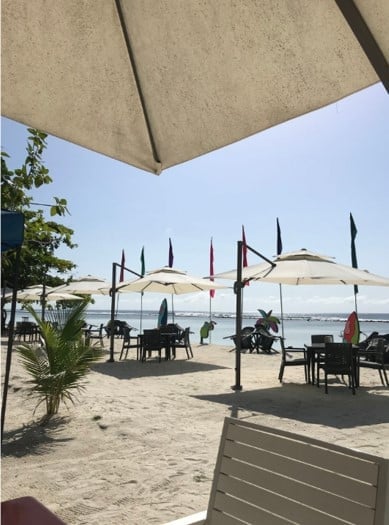 The next island we visited was Hulhumale, or the airport island as a lot of people call it. On arriving in the main part of town at our local guesthouse Plankton's Beach you can tell the way of life here is much more westernised and busier than islands further away from the capital city. The main stretch of beach is lined with local cafes and restaurants with families, groups of friends and couples all chatting and watching the sunset. In comparison to a city like London, the way of life in Hulhumale is still slow-paced and relaxed, but by Maldivian standards, it's a bustling little city and it was a lot of fun to get caught up in the action. After an amazing dinner at a local family's house with a mixture of spicy curries, sambals, rice and poppadums washed down with fresh passion fruit juice, we headed out to a local café to enjoy coffee and local sweets under the stars.
The following morning we took a short ferry ride to the main capital city of Male, a compact island full to the brim with buildings, houses and people. At a first glance, you would imagine that this city would be full of offices and workers but with the knowledge and guidance of Koko, we got to see some of the city's hidden gems such as the local park, small temples and the fish market which is an experience all in itself.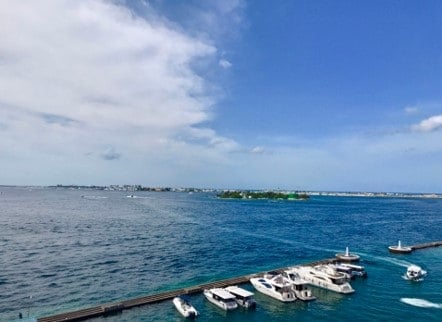 After our city tour, we headed on a speedboat to the island of Dhiffushi which is much more in line with Hanimaadhoo, very small and very quiet. We checked into our local guesthouse, Bibee, and wandered to the one and only café for some afternoon snacks (or hedhikaa as they call it over there), an assortment of little pastries filled with tuna, potatoes or coconut. Here we also got to watch Mexico v Brazil in the world cup and enjoyed watching all the locals get very excited about Brazil's win. Koko also showed us a little surprise here that without him we would have not seen or known about it. In the evenings the fisherman set up a couple of spotlights on the beach and throw the leftover fish into the sea and after about 5 minutes we saw numerous stingrays, sharks and crabs emerge from their hiding spots to enjoy their feast.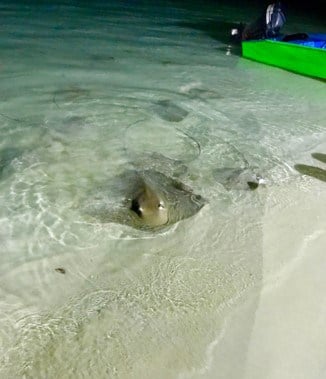 Our final local island was Thulusdhoo where we stayed at a lovely property called Canopus Retreat. Thulusdhoo is known for its surf so if you are a keen surfer then this is the place to go. With the laid back atmosphere of the hotel, the beautiful views and friendly people, this is one of my favourite islands in The Maldives. Also in this area, there are multiple hidden reefs that are deserted and have some of the best snorkelling I have done in this area of the world. Its location is a little motorway of sorts for dolphins, rays and turtles so spotting these are not uncommon. In fact, we ticked off two in one afternoon.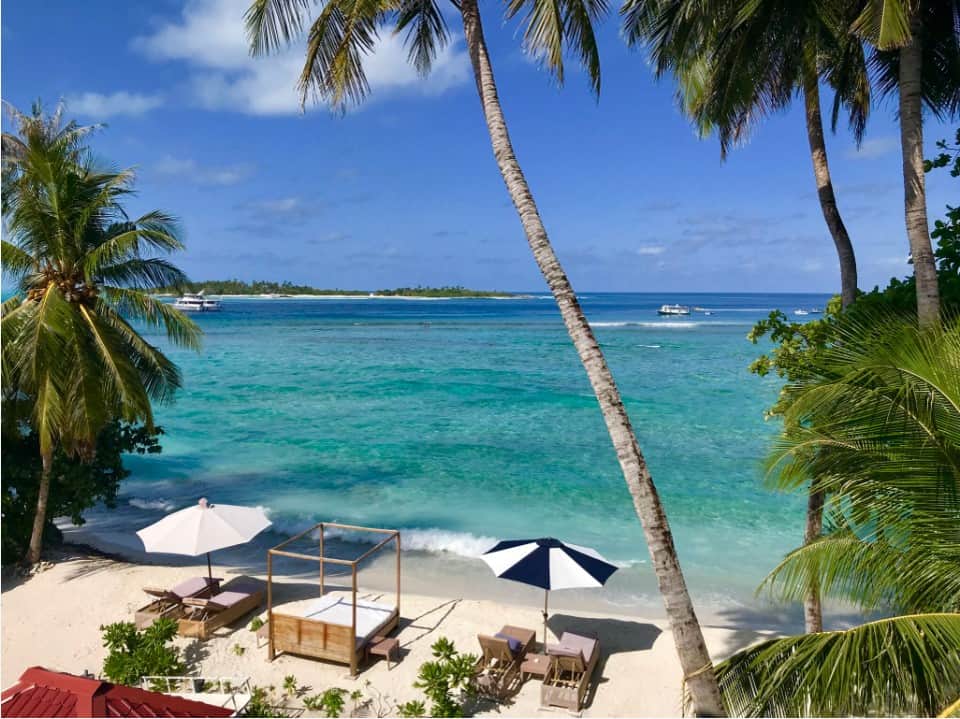 As well as the local islands we also did stay in three wonderful luxury hotels – Coco Bodu Hithi, Gili Lankanfushi and Baros and they provided us with an amazing start and end to the trip. A lot of people come to The Maldives to sit back and relax and enjoy the luxuries that these resorts provide – I don't blame you, as I am the same and enjoyed every minute! But, equally, it was great to have a week's holiday where I could combine both culture and relaxation and also learn so much about a country that is largely undiscovered. Combining 3-5 days with Secret Paradise and ending in a few nights at a resort is the perfect way to enjoy The Maldives as a destination in its own right rather than an add on to Sri Lanka or India. I can't recommend Secret Paradise more as a guide to this part of the country and I still regularly keep updated with Koko's travels via social media. We really did walk away with a friend rather than a guide which is what Secret Paradise is so brilliant at.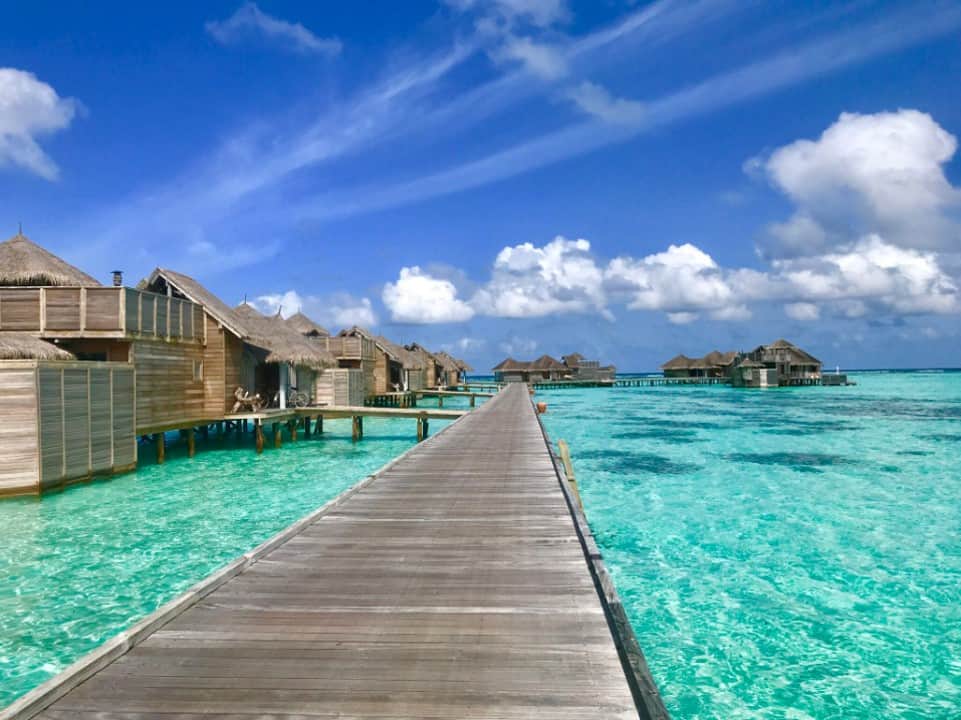 ---
Curious about The Maldives for your next holiday?
Click here to see a handful of Maldivian holiday ideas, including trips that combine luxury and culture. If you'd like to chat about The Maldives, give us a call on 020 3411 6494 or enquire here.
For a full FAQ on the Maldives and what to consider when planning a trip, click the link.
---