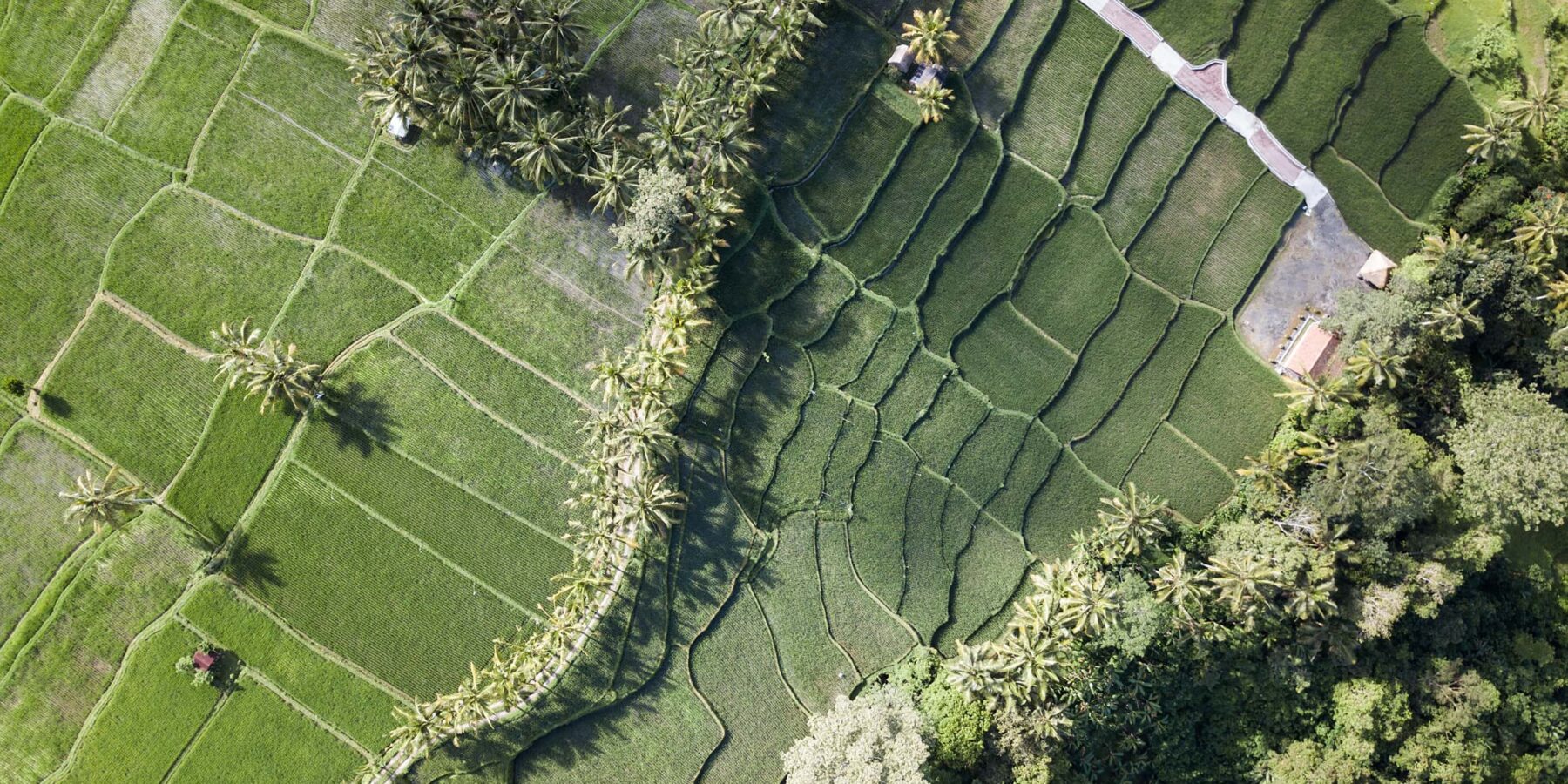 Abigail is a journalist who writes on topics ranging from travel, wildlife, and wellbeing to relationships, lifestyle, and parenting. Her work has been featured in The Times; The Telegraph; The Guardian; Family Traveller; and Mumsnet.com, to name just a few. Abigail has travelled with her family to Sri Lanka with ETG in the past and knows us well, so we asked for her opinion on the sorts of 'regenerative' travel experiences we offer.
This year's Earth Day (April 22nd) marks the 53rd 'birthday' of the modern environmental movement. But while travelling mindfully has never been more important, helping the planet while you holiday doesn't have to mean a rain-soaked staycation spent volunteering. From tips on how to tread lightly to life-changing ethical experiences, here are some tried-and-tested ways to create memories that truly matter.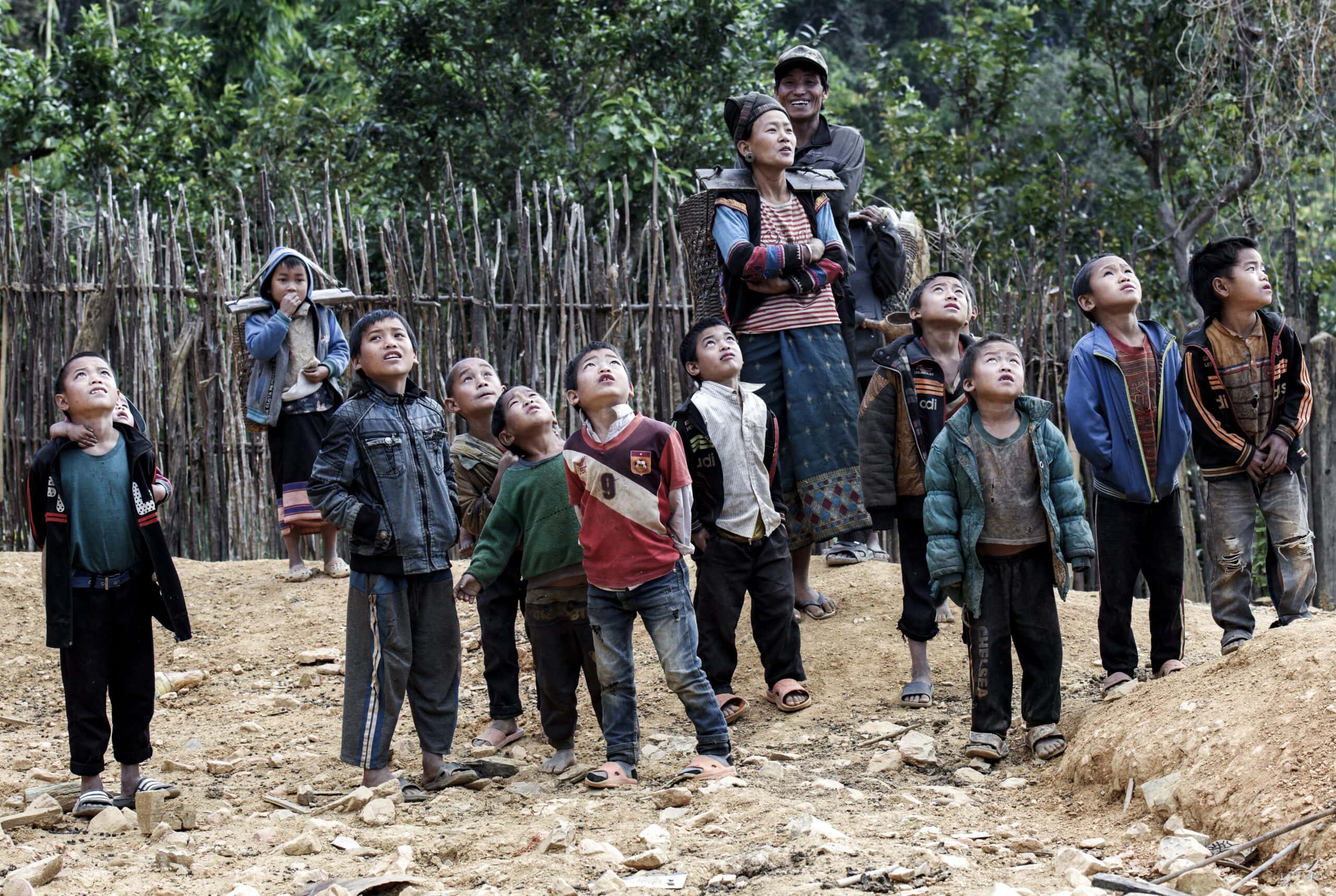 SHOULDN'T EVERY DAY BE AN EARTH DAY?
First, let's gently shoo the elephant out of the room to roam freely as nature intended. As the world's largest industry, tourism is responsible for approximately 8% of the world's greenhouse gas emissions, of which flights make up around 40%. There's no denying the hideous effect that mass tourism has had on swathes of the globe; the way the natural world rebooted during the pandemic's global lockdown was evidence alone. But simply saying "stop taking long-haul holidays" ignores the widespread economic, societal and, yes, even environmental benefits that truly sustainable travel brings. (Face it: without tourism's long-term financial support, many leading conservation initiatives would be pushed to the edge of extinction.) 
So, if we want to travel, we should do so in a way that strengthens and protects the symbiotic relationship between the planet and its people.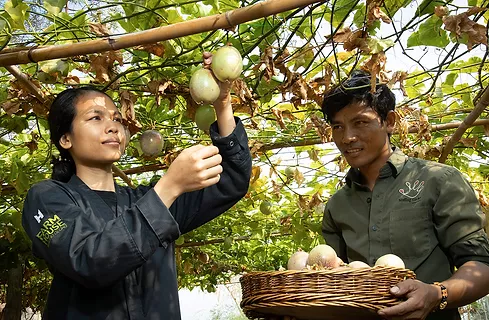 TRAVEL WISELY
Fortunately, the first step is one any savvy traveller can take without even leaving home. Whether you book through a tour operator or travel independently, book responsibly and choose specialist providers wholly invested in sustainable tourism. Sadly, 'greenwashing' (making unsubstantiated "we're so eco'" claims to look good on paper) is rife within the travel industry. So, ask your travel provider about their sustainability guidelines and what they're actively doing to achieve their aims. (Hint: What you're after is a defined, robust, and transparent set of protocols that cover more than just bath towel usage and recycling.) If they're anything like Experience Travel Group, they'll fall over themselves to tell you.   
Essentially, if you're going to fly, do your homework and make sure your holiday matters for the right reasons. And if you're using a tour operator, choose one passionate about creating exceptional, ethical escapes designed to leave you, the people you meet and the lands you explore enriched—not just on Earth Day but every day.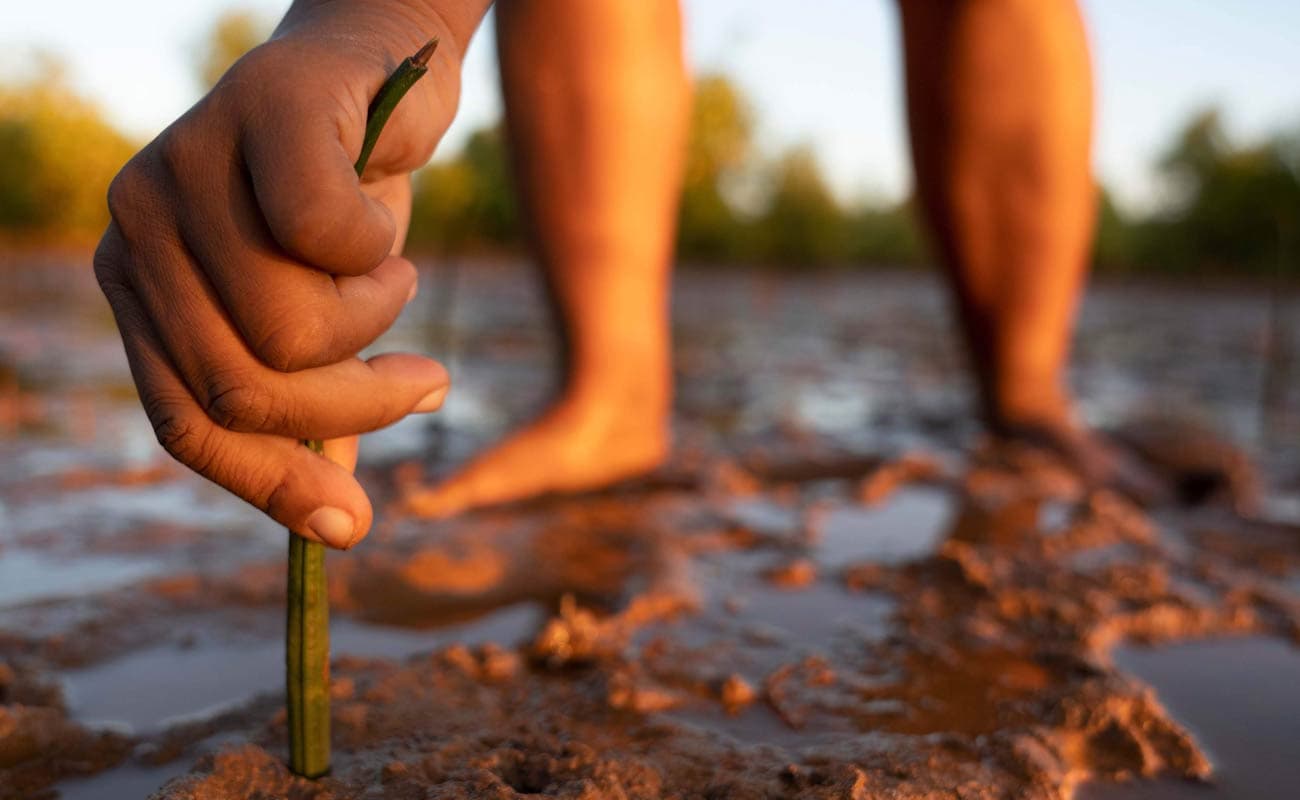 TRAVEL SMART
It's a given that every flight you take ramps up your carbon footprint. That said, any sustainable travel provider worth handing your hard-earned cash to should be actively monitoring and offsetting its carbon footprint. On an immediate level, ETG can advise you on the most fuel-efficient airlines and routes. (While seldom the cheapest, a direct flight with no stopovers is typically the most eco-efficient option.) More importantly, they'll automatically mitigate your flights' carbon footprint through their new partnership with SeaTrees, an inspired non-profit program that plants, protects, and restores 'blue-carbon' coastal ecosystems to reverse climate change.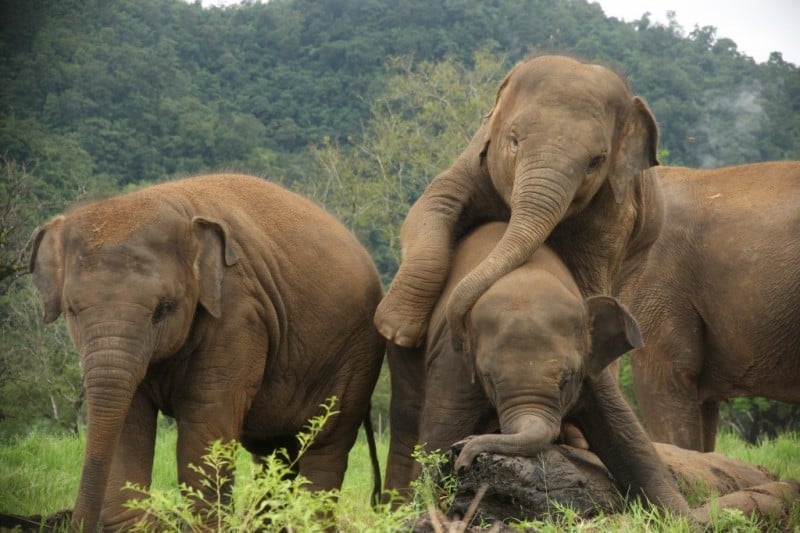 TRAVEL KINDLY
While you can't escape flying, you can still make a positive impact on touchdown. Whatever your preferred comfort level, there's a wealth of astonishing accommodation nowadays where you can lay your head where the heart is. If you're not shy of roughing it, you could trek into Sri Lanka's stunning Knuckles Mountains for a unique homestay at Abode in the tiny hamlet of Walapolamulla. Truly regenerative travel, the trip offers the chance to immerse yourself into the remote community's daily life while helping to support it responsibly. Bit too intrepid for you? Cambodia's Shinta Mani Wild, an opulent, safari-style tented camp on the Cardamom National Forest's borders, is a magical example of sustainable eco-luxury. Created to help fund the Shinta Mani Foundation, the industry-disrupting camp works with Wildlife Alliance to protect the surrounding forest from poaching, mining, and logging. Plus, via the foundation's community outreach programmes, it provides healthcare, education, and financial support to some of Cambodia's most underprivileged groups. So, even while you're sleeping, you're giving back.   
Wild about animals? Unfortunately, finding ethical encounters in the destinations ETG specialises in can be more complex than it seems. Whether you want to hang out with happy elephants in Thailand, take jungle walks with poachers-turned-guides at Sri Lanka's superb Treetops Jungle Lodge, or bottle-feed thirsty calves at Laos' brilliant Buffalo Dairy Farm, ETG's nature nuts have tracked down a pack of socially responsible experiences where the animals' wellbeing is what matters most.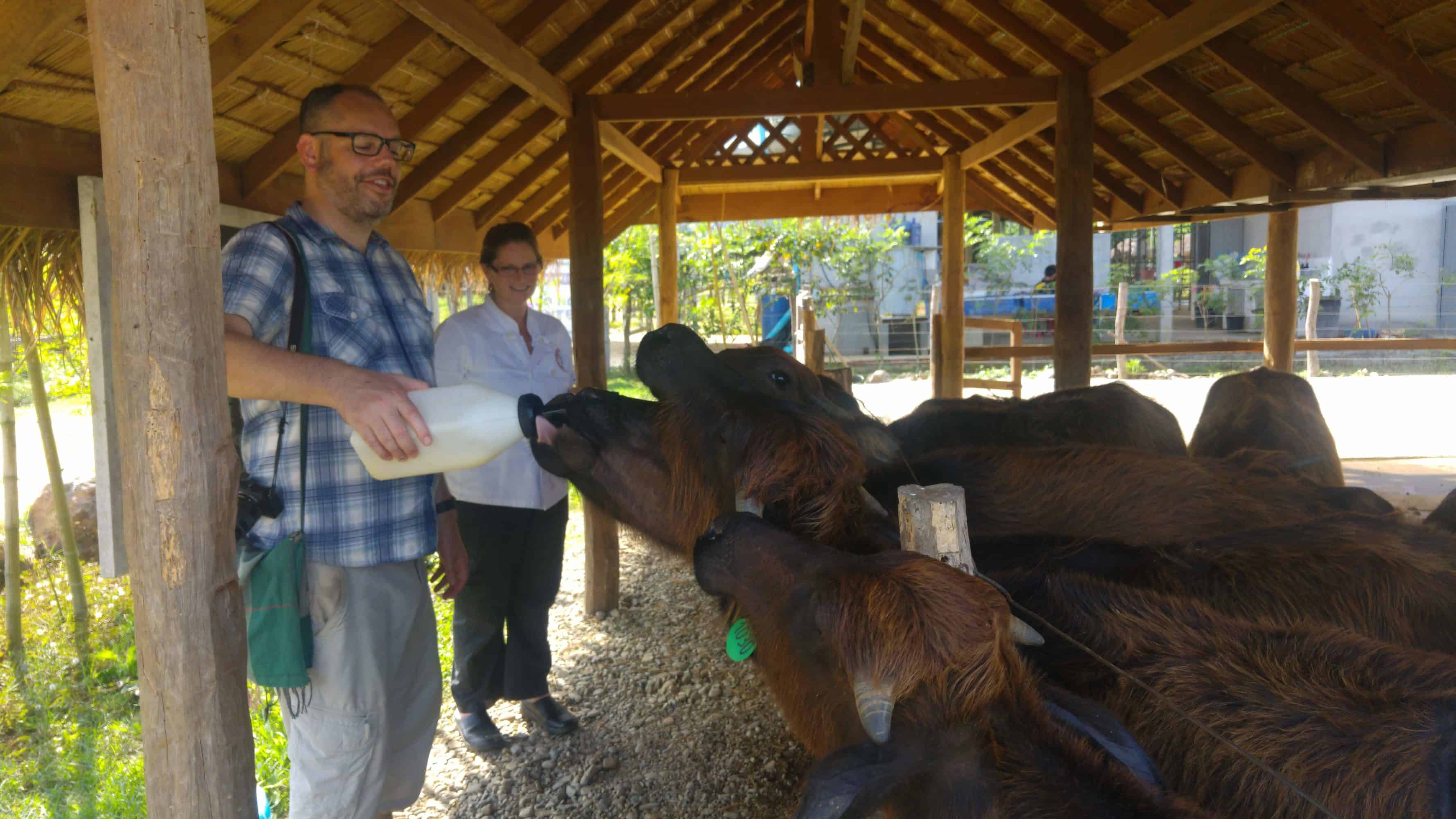 If you're keen to make every step of your journey count, seek out projects like Delhi's Salaam Baalak Trust City Walk. Led by teenage guides who once lived and worked on the streets, the highly personalised tours offer a unique window into a very different Delhi while empowering the children with the life skills needed to achieve their dreams.  
Even sitting down to great local food can make a huge difference (and who doesn't like great local food?). ETG's 'One Meal At A Time' initiative celebrates a host of lip-smackingly good social enterprise restaurants, including Laos' Khaiphaen, Koto in Vietnam, and Bali's Fair Warung Bale. Providing life-changing support and vocational training for vulnerable young people, the effect of your meal will last long after your tastebuds stop tingling.   
"When we rush, we skim the surface, and fail to make real connections with the world or other people." Carl Honoré – "In Praise of Slowness"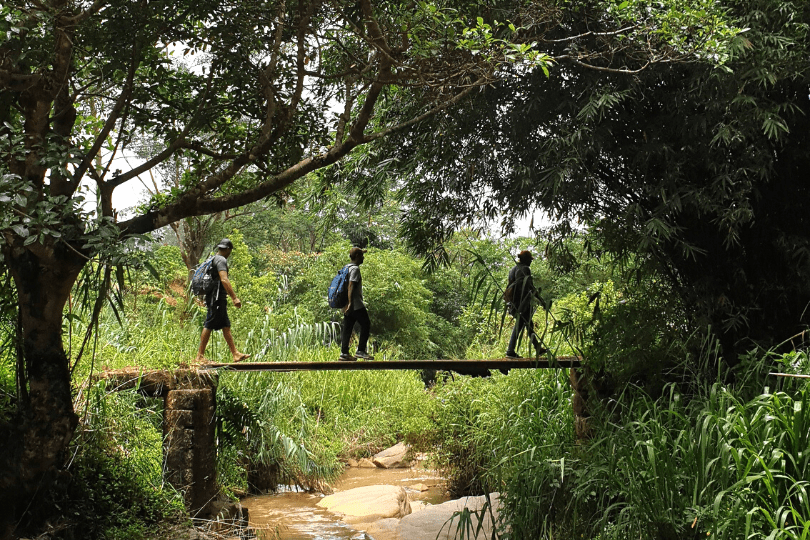 TRAVEL SLOW
It might seem counterintuitive, but domestic flights have the worst emissions mile-for-mile. While the exact science could take you the best part of your holiday to get your head around, passenger numbers, distance travelled, aircraft type, and—vitally—the increased fuel usage at take-off and landing all factor into the equation. (When even Dutch airline KLM's CEO recommends ditching short-haul flights for sustainable alternatives, you don't need the precise math to know 'plane-hopping' can't be good.) So why not slow down, stay grounded, and dig deeper into your destination?  
Aside from being more eco-friendly, travelling by local transport—or with one of ETG's legendary driver guides in Sri Lanka—offers an incredible insight into the country you're visiting. Not only will you see so much more (clouds are so overrated), but you can live in the moment and react to the world around you. Plus (and for my family, this was the big draw), you've far more opportunities to make new friends—and memories—along the way. The lovely Sri Lankan family who wouldn't take no for an answer and shared their short eats on the train to Badulla is something we'll never forget.  
Finally, if you want to take your foot off the gas, why not whack it on a pedal instead? From family-friendly pootles into the countryside outside Galle, 20km adventures through Thailand's Sri Lanna National Park, to four-day treks from Chiang Mai to Chiang Rai, chances are the team at ETG know a bike with your name on it. Who knows, it may even be electric.
TRAVEL CURIOUS?
Like where we're coming from? 
Want to go where we go?
You can browse our holiday ideas or get in touch on 020 7924 7133 .
We'll tell you everything you need to know in praise of slow… and kind.
Alternatively, fill out an online enquiry form to start your journey.