Having travelled through Sri Lanka both independently and with Experience Travel Group, we asked travel expert Toni to explain what the differences were and the advantages/disadvantages of each. Over to Toni: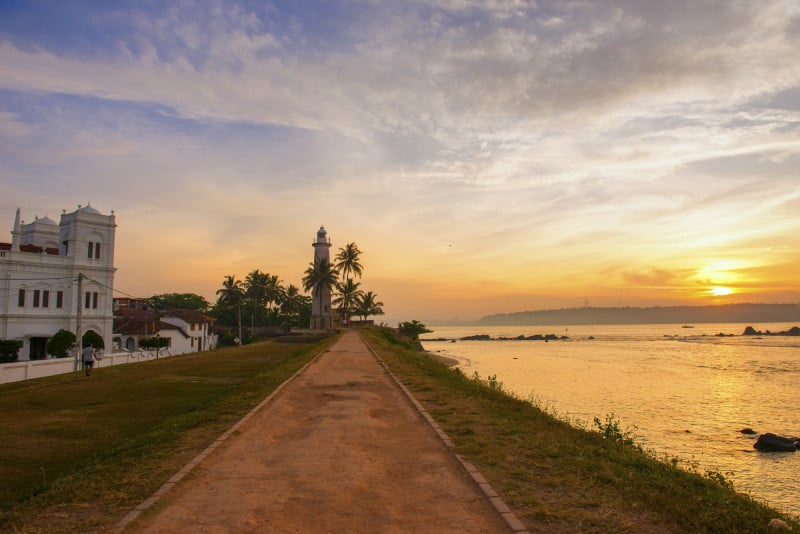 ---
I first experienced Sri Lanka as a backpacker during my student days, and more recently as a traveller with Experience Travel Group; I had two completely different experiences of the same country. Discovering everything for the first time was amazing, but it came hand-in-hand with the usual issues that surround independent travel. Exploring Sri Lanka the second time, however, I felt like I got a real sense of how the country ticks.
One of my resounding memories of being an independent traveller is the lead up to the trip and how stressful it was trying to book accommodation, arrange guides and get an idea of the culture and etiquette before I arrived.
Trying to find appropriate, comfortable and clean hotels in good locations that weren't outside my budget was a challenge, both before I travelled to Sri Lanka and when I'd arrived, especially during popular times when hotels booked up so quickly. My holiday to Sri Lanka with ETG was a completely different experience. To my delight, all my accommodation was organised for me and they all turned out to be places that I genuinely wanted to stay in. Sri Lanka has so many beautiful small boutique hotels that I would never have found myself.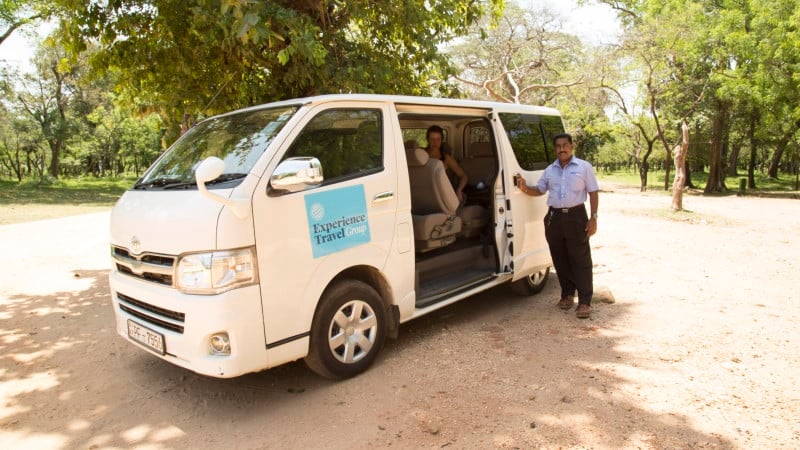 Although the public transport system is quite extensive in Sri Lanka, it can be unreliable and difficult to navigate without being able to speak good Sinhalese. I preferred to use local guides to show me the country on my first trip, but finding people who spoke English and who weren't going to rip me off was often difficult. My second trip to Sri Lanka would not have been complete without my trusty chauffeur-guide Saman, who met me at the airport and took me all over the country. His knowledge of all the places we went to was greater than anything I could have found in a guidebook. He would also stop and buy tropical fruit he thought I would like, or to show me the dizzying number of birds Sri Lanka homes, which was such a welcome personal touch.
All my excursions were organised for me, picked out based on my ideas of what I wanted to do on my holiday. I'm particularly interested in wildlife, natural beauty and meeting the locals and my holiday delivered on all fronts. I spent an unforgettable day in Wilpattu National Park and saw the rare sloth bear. I also spent a morning up on Lipton's Seat, gazing out at the endless view of the hill country, which was incredible. Most importantly, I was really given the chance to get under the skin of Sri Lanka. I met many locals who were delighted to show me their way of life and introduce me to their families. As a backpacker, although I'd had the 'freedom' of independent travel, it was actually very difficult to meet local people in the same way.
Finding out general information about the country before I arrived was challenging first time around, for example: tipping – do you tip (FYI, you don't need to tip guide and drivers on the majority of ETG trips)? What should I wear in the temples? Could I swim in the sea? Safety is one of the key factors that is out of your control while travelling independently. I spent hours researching all of the above before my first trip to Sri Lanka and read a lot of conflicting information. I ended up winging it when I got there. At the time I felt like my trip was a success and in many ways it was – I learned a lot, saw a lot and fell in love with the country. But in hindsight I realise that I put myself in a lot of potentially dangerous situations, such as swimming alone in the sea where there were awful currents, with no one around to help me if I got into trouble, or hiring a driver and car that had no seatbelts. I generally relied on a lot of conflicting information to get by.
What ETG provides, which is so great, is support on the ground. Thushni, who is based in Sri Lanka, was on call whenever I needed help. She can sort out every issue a traveller could have (within reason!), whether they be problems that come up, or changes that you want to make to your itinerary. She will be there to talk to and will do everything in her power to fix problems or make things happen for you. Having this back up while travelling made the whole trip that much more relaxing and less worrying when moving from place to place.
All in all, both trips were incredible experiences, but my ETG holiday really turned a great holiday into an extraordinary one because of the ease in which it was all handled and for all the small details that made it memorable. I for one will never book another holiday independently again.
---