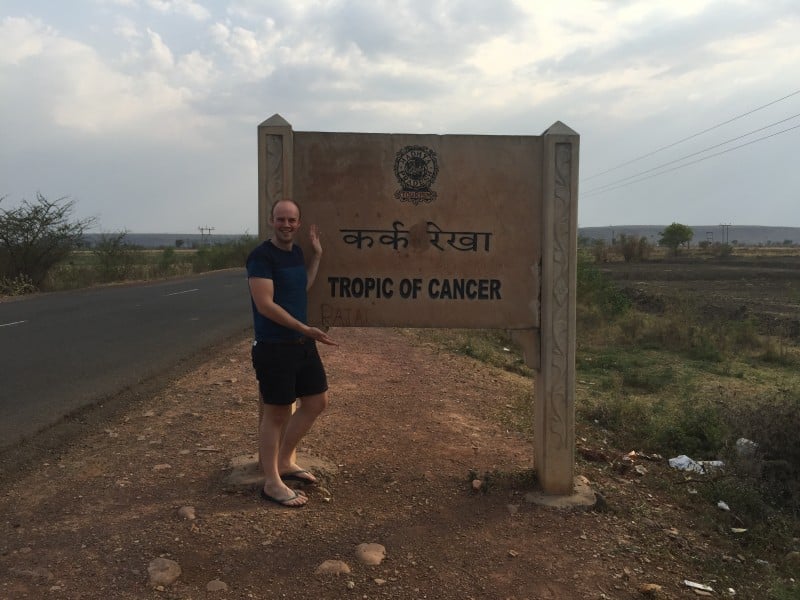 The below is a broad overview some of the best experiences we have on offer. From the cool Himalayan mountains, to the cultural delights of Rajasthan, to the less populated beaches of Kerala – these ideas are just a starting point.
---
1. Stay in a remote Fort
Rural India offers a way of life you may never have known existed. Perfect for escaping the hustle and bustle of the cities, you can stay in old forts and spend your time meandering through local villages with staff, relaxing with a Gin and Tonic on a turret and spot various species of birds at sunset. Two of my favourite hotels I visited on my trip in May were Bhainsrorgarh and Ramathra Fort. Excellent conversation with the owners and home cooked food.
---
2. A Heritage Homestay
Kerala used to be the only place to experience a homestay, but now there are many dotted throughout India. One of my favourites is Dera Mandawa in Jaipur which is essentially like a friendly, heritage B&B in the UK. The charismatic Durga Singh is your host and his homestay offers some amazing experiences like learning to cook traditional curry and trying your hand at turban tying. Just hearing about the home's history is an experience in itself! The rooms are beautiful and with only 9 it feels very personal and intimate.
---
---
3. The Classics in Rajasthan
As many of you may know, there are some classic places to visit in Rajasthan and for good reason. Keeping it simple – Jaipur is the pink city, probably the most developed, but still most typically Indian. Jodhpur is the blue city, smaller with some incredible palaces and forts. Udaipur is the lake city and incredibly picturesque. Jaisalmer is the yellow city and seems to just rise up out of the sand. These are the 4 places most people visit. We are here to slow things down and come up with alternative ways to see them!
---
4. Satpura National Park
I've never really had much luck with safaris and had a bit of a sightseeing curse. Every time I was meant to see something major I always missed it (such as being put on a Maldives boat on the 'perfect day to see Mantarays' and not seeing a single one), but I totally fell in love with Satpura in Madhya Pradesh. The varied experience is just something I didn't really know you could do in India.
One minute we were walking around the national park, next on a canoe trip watching 1000's birds go feeding, then a night drive into the buffer zone and finally seeing two lovely male leopards sauntering through the park on a traditional safari… curse officially over!
---
5. Glenburn
There are so many beautiful hotels in India but Glenburn is just pretty special and one of my favourites in Darjeeling. With so much charm it's a hard task to leave and the service is unbeatable. If you've been to Tea Trails in Sri Lanka then you just have to go here. Or visa versa. Glenburn is the perfect gateway to Sikkim for a proper explore!
---
6. Neeleshwar beach
A challenge to reach, but always worth the reward, Neeleshwar beach offers the authentic laid back Keralan lifestyle. Conveniently, it is the gateway to the much less travelled part of northern Kerala, where you can do everything offered in the south but with much fewer people! Whilst there really isn't much going on up here, Neeleshwar is a perfect escape after a busy trip.
---
7. Camping somewhere!
Well, in most places it's going to be glamping as this is India and they know how to do it in style! Many boutique hotels offer the camping experience on site with fixed tents, like Khem Villas in Ranthambore, or places like Wilderness near Jodhpur only have tented accommodation. It's a lovely way to experience India and feel a bit more at one with nature etc! Some of the best camps are obviously in the national parks, like Shergarh in Kanha Tiger reserve.
---
8. Maheshwar
On the banks of the sacred Naramada river is the stunning Ahilya Fort which is been converted in the most beautiful small boutique hotel. It's virtually all inclusive so you don't have to worry about that extra gin and tonic at sundown, and with loads of locations to eat, you'll always be surprised about where you next meal is! With a lovely pool and friendly staff, it's the perfect place to relax in a really remote place of Madhya Pradesh. One of those special places you will never forget!
---
9. Uttarakhand trekking
Walking around the region like Kumaon with lovely views of the Himalayas and staying in the original converted houses like Itmenaan Estates is a glorious way to see the countryside. The views and local food make it extra special and you'll feel like you are worlds away from the 'traditional' India trip. Great for people who like fauna and flora and birds too.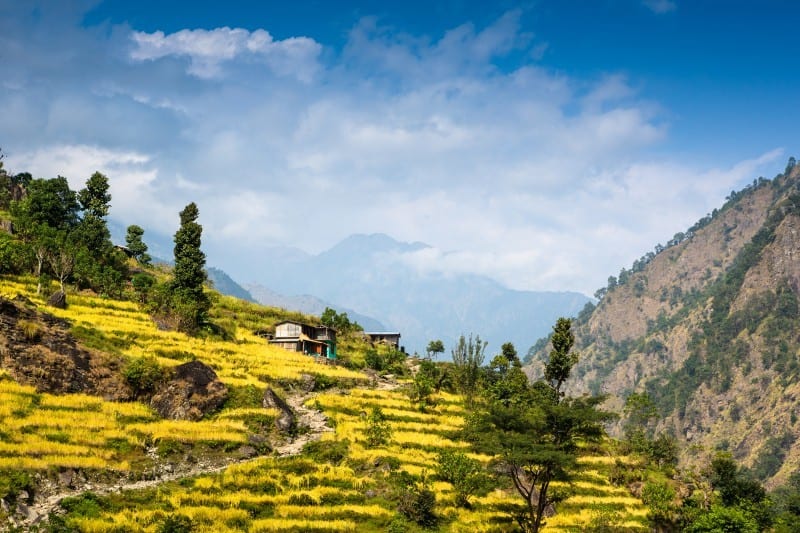 ---
10. The Taj Mahal
Down at number 10, but no less special of course, it's difficult to go to India for the 1st time and not see the Taj. Easy to slot into most trips, and of course, so famous for so many reasons and is undeniably beautiful. Of course THE place to stay when visiting is the Oberoi Amarvilas with the hotel's stunning views. We've worked on a lot on another experiences that Agra has to offer and highly recommend the heritage walk with specialist guide we've put together.
---
As I come to the end of my top 10 list, it's important to remember there are so many other incredible experiences on offer in India.
Call on 0207 924 7133 for a chat on further ideas for your India holiday. Alternatively you contact me in writing here.
To see how these experiences can fit into your holiday, have a look at these sample itineraries:
Uttarakhand Himalayan Adventure
Remote Rajasthan, Tigers and the Taj Mahal