We believe a great chauffeur guide can really make your holiday to Sri Lanka. Not only will they bring the country alive with anecdotes, but they'll introduce you to hidden-away corners, local chai and delicious small eat places. To give you an idea of what you can expect from your Sri Lankan chauffeur Guide, ETG Travel Expert Sara asked a few questions to our very own Sudarshan. Surdashan is one of our fantastic and most experienced Sri Lankan chauffeur guides who will really enable you to get under the skin of the country.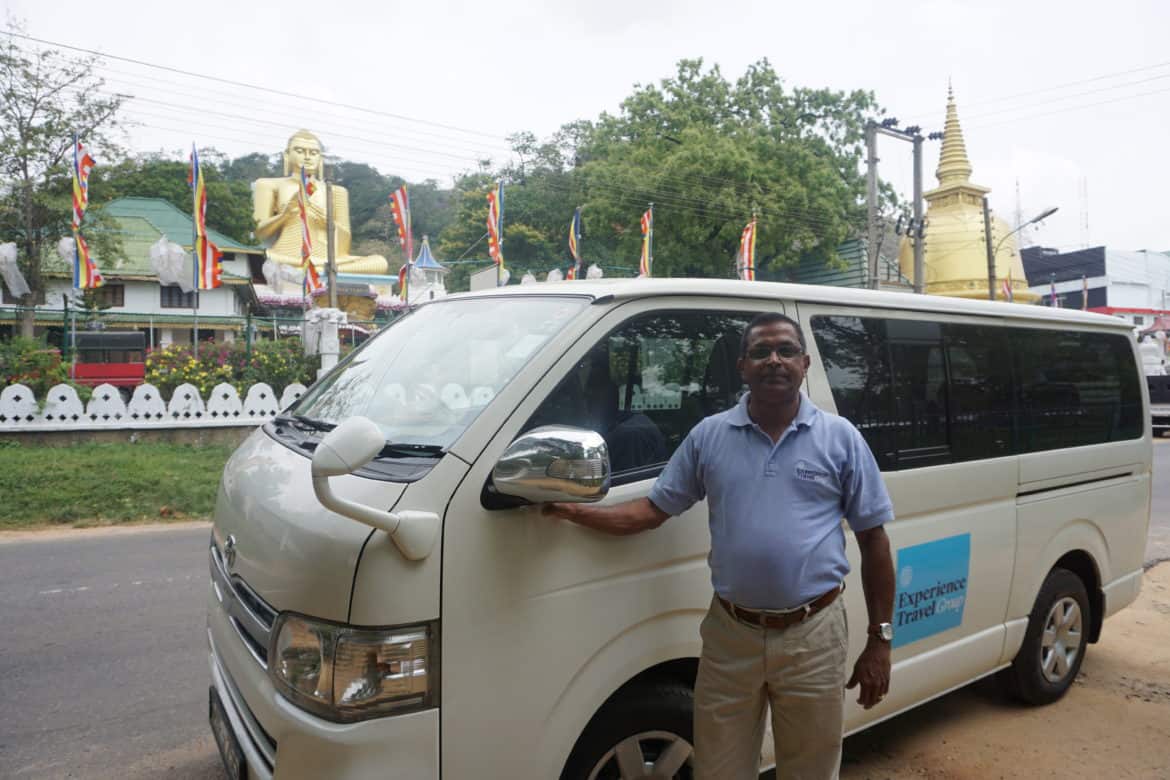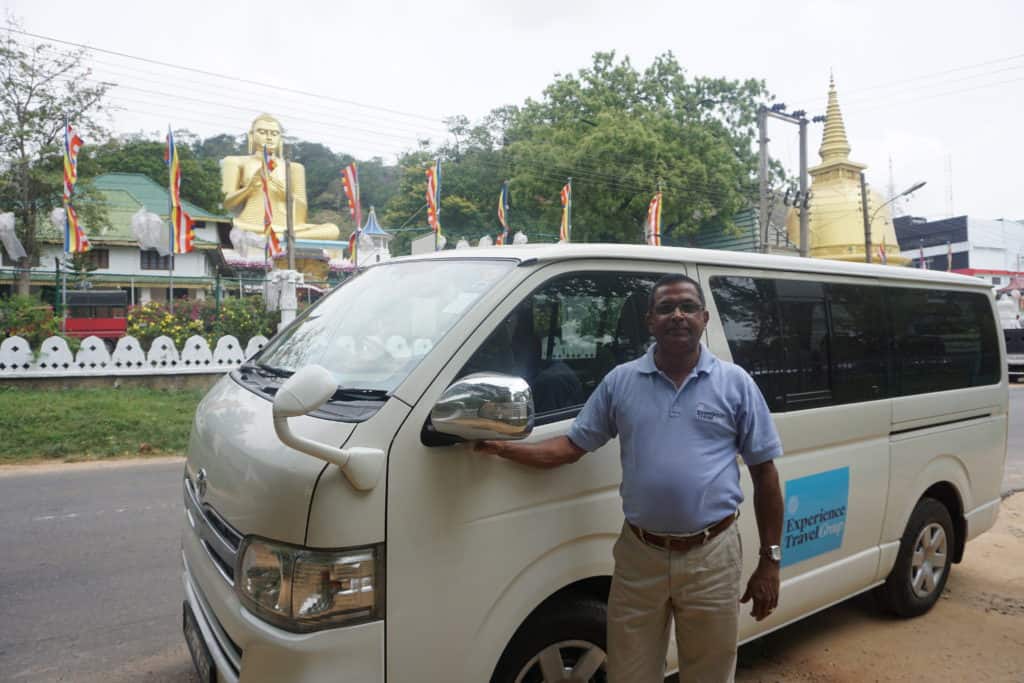 Can you introduce yourself to me?
Sudarshan: My name is Sudarshan. I'm Sinhalese, Buddhist and 50yrs old.
How long have you been a guide?
Sudarshan: I've been a guide for 17 years and an ETG guide for 7 yrs now. I was in marketing before but wanted to get out and explore my own country. It was an intense 4-month course to become a guide with many exams over a whole range of subjects, such as ancient Sri Lankan history and wildlife.
What's your favourite thing about being a guide:
Sudarshan: I love wildlife, visiting the national parks. If a client has an interest in birdwatching, it is great to help them spot the beautiful birdlife here and share their fun. I have a birding checklist, and it is possible to spot 100 species in 2 weeks over the different environments in Sri Lanka, no problem. My daughter is studying biology at university and it makes me proud that she has a love of the natural world too.
Where's your favourite place in Sri Lanka?
Sudarshan: I have been all over Sri Lanka and there are many wonderful places. But the tea hills, with its beautiful scenery and fresh air, is my favourite! You can see for miles.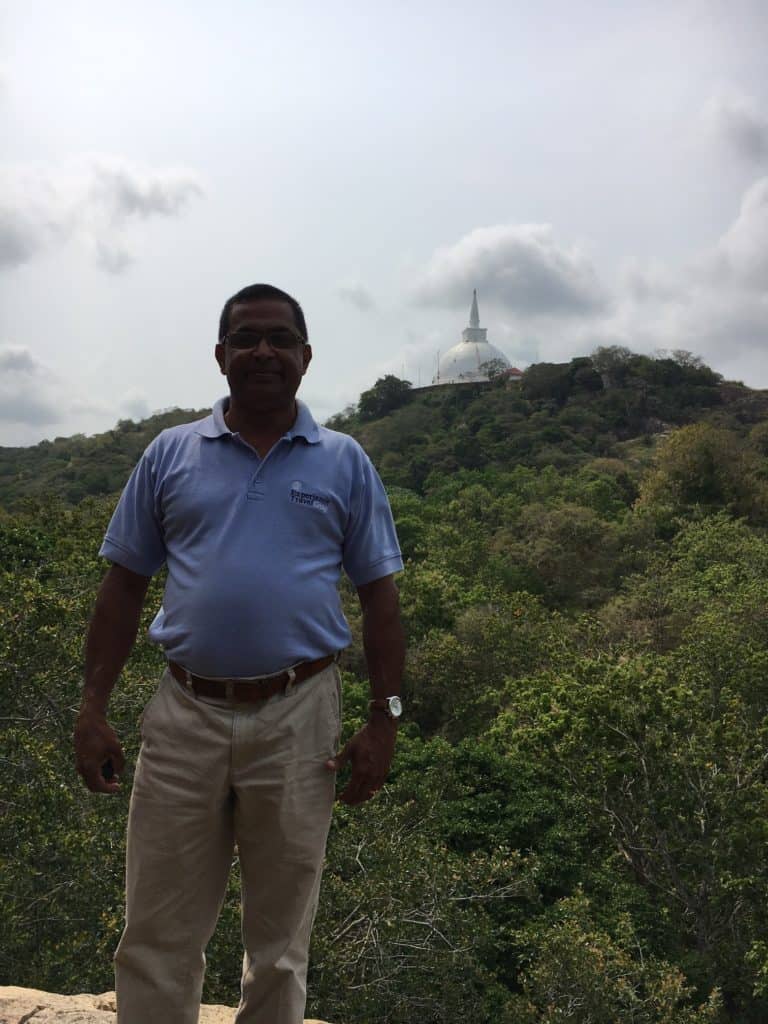 What's your favourite Sri Lankan dish?
Sudarshan: I love the local restaurants with all you can eat curries. It is very spicy, and they offer a few dishes with chicken, fish, rice, vegetables and it's very fresh. Let's go for lunch!
What's your favourite thing to do?
Sudarshan:  I love to read: newspapers, conservation books. It helps keep me informed so I can discuss Sri Lanka issues and wildlife with the clients.
I very much enjoyed taking clients on the England cricket tour to Sri Lanka and looking forward to the next England cricket tour in 2020.
Where's the most interesting place you have visited?
Sudarshan: My family and a friend's family went to Jaffna on holidays. We travelled through the army and Tamil Tiger checkpoints on the A9 during the ceasefire in 2003!
Do you have any tips for travellers before they come to Sri Lanka?
Sudarshan: Keep your eyes open, there are beautiful things to see in Sri Lanka even on the longer vehicle journeys!
---
If you wanted to talk to an expert about planning your Sri Lanka trip and the benefits of a Sri Lankan chauffeur guide, do call 020 3411 6194 or email us with your questions. To see an example of the kind of trip you could have, do take a look at our example holiday itineraries. They're just a starting point, all our holidays are tailor-made so we can tweak all elements to suit your exact interests. Alternatively – download our free Sri Lanka travel guide for more insider tips and insights:
---