"But Bhutan costs a fortune, doesn't it?" my friend Emma remarked when I told her I was going to Bhutan late last year to scope it out as the latest exciting addition to ETG's growing portfolio of specialist destinations.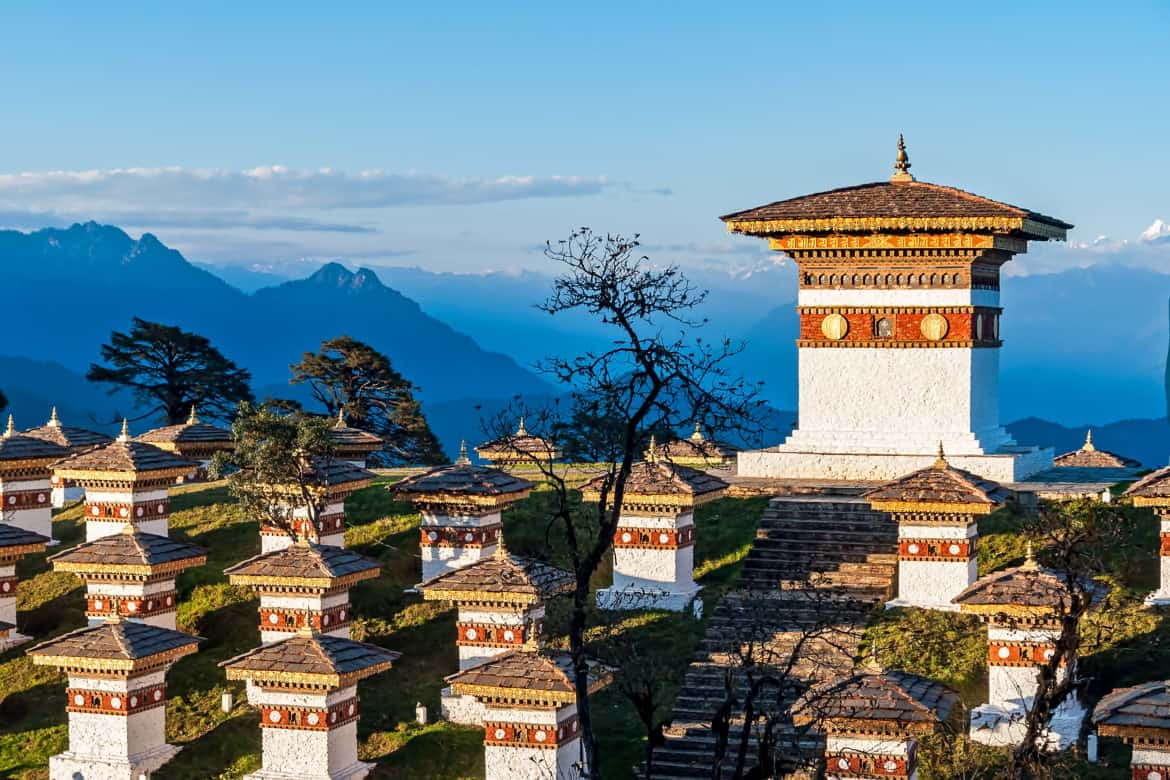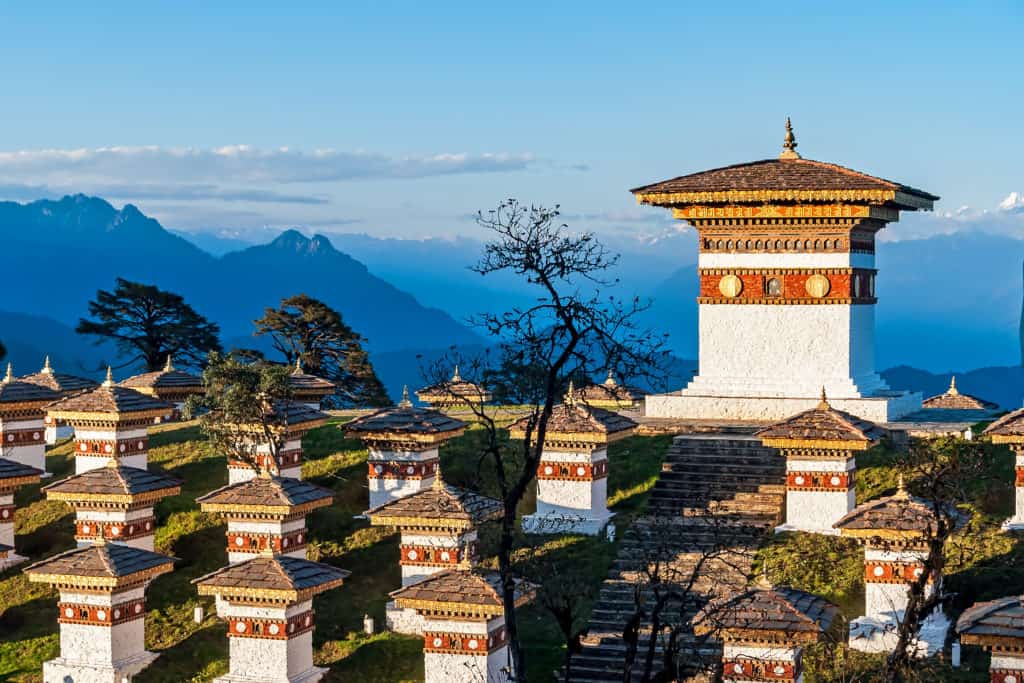 She wasn't the only one. It seemed that people I spoke to knew two things about Bhutan: that it was a country which measured its 'gross National Happiness' instead of its GDP and that it was an expensive travel destination to visit.
It's certainly not somewhere you can go "on a shoestring", to use the title of my 90's Lonely Planet backpacking bible. That much is certain. You cannot travel independently in Bhutan; it's just not permitted (hence Lonely Planet never wrote Bhutan On A Shoestring!). All travel must be with a guide and driver who you will need to book via a tour operator, such as Experience Travel Group.
There is a minimum spend of $250 per person, per day, which reduces to $200 in the winter months. This minimum spend is often misinterpreted as a daily fee on top of everything else, but in fact, it goes towards your visas, licensed guide, driver, accommodation, government taxes and so on. Put simply, in Bhutan they've put a price on what it's worth to have us in their country and they've decided how many of us lot they want. It's both clever and simple when you think about it and perhaps a model that other "over-touristed" destinations could learn from.
Don't let their reluctance to let us in give you the wrong idea about the Bhutanese: they are a fun and extremely welcoming lot, but foremost they are, quite rightly, bursting with pride for their beautiful country and they want to preserve it and keep it peaceful. The government recognise the impact that too much tourism will bring on both the environment and the people of this mountain kingdom. This is a country with a population of just 800,000 people so letting in millions of tourists would pull at the threads of one of the world's more distinctive cultures.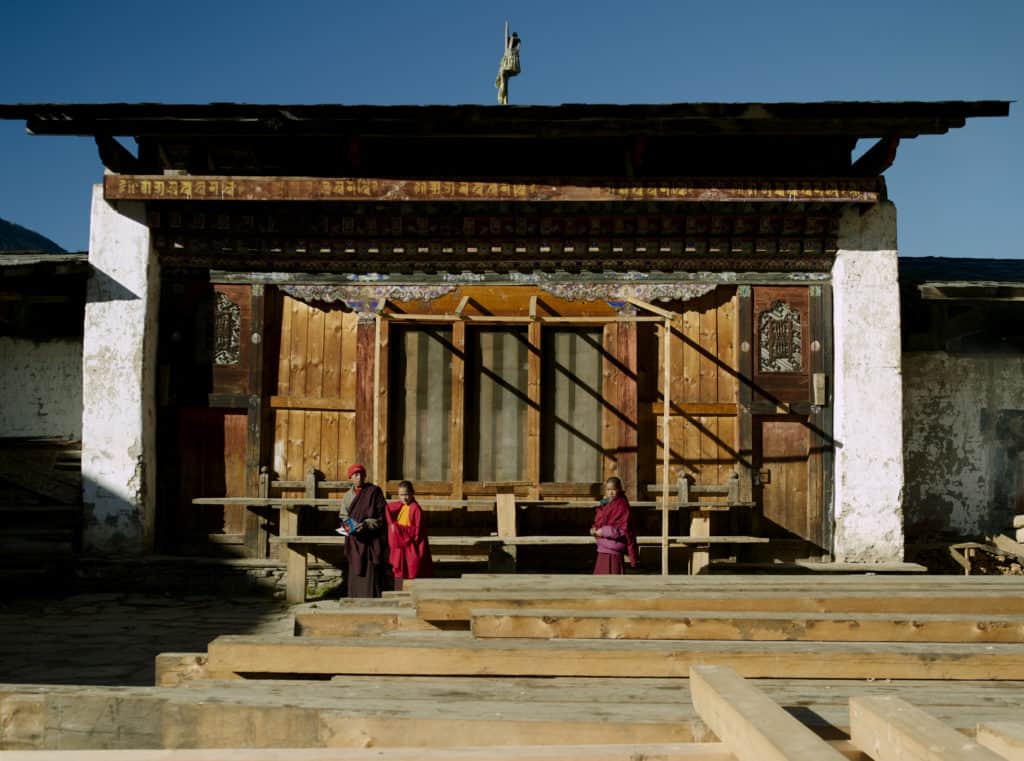 Anyway, back to the money – the daily minimum is the starting point. You've also got your international flights of course. You can then spend much more than that minimum if you opt for deluxe camping treks or luxury hotels. To reduce costs, my top tip is to consider travelling in early December; not only does the minimum fee reduce, but you can also get much more within it. All hotel tariffs reduce for winter from 1st December, but the weather doesn't tend to get really cold until January & February. I found it a brilliant time to travel: a few fresh early mornings (conducive to walking), and it warms up by mid-morning and the sky was a brilliant blue most days.
Once you've booked and paid for the holiday, you'll have a few expenses in-country: guide tips, drinks and the occasional meal are all you'll have to pay for. Admittedly wine doesn't come cheap, but that could be said about most difficult to access regions, not to mention luxury hotels (shorthand – nothing like the expense of wine in The Maldives).
So, in a nutshell – no you can't go to Bhutan on a budget (but it's not the world's most expensive travel destination!) because you have no alternative but to travel in a low-impact, fully-guided, and high comfort way. But this is how Experience Travel Group organises holidays to all of our destinations. We believe you can have the best of both worlds: a comfortable, even luxurious holiday, which still reveals the fabric of what is an endlessly fascinating, spiritual, beautiful, and wonderfully quirky country. Yes, Bhutan is an expensive travel destination and considerably more expensive than some of the other destinations we offer but if you can stretch to it, the extra cost is well worth the reward of relatively exclusive access to one of the world's most beautiful destinations.
---
Curious about Bhutan? You can reach Sara, our Bhutan Specialist on 0207 924 7133 or via an enquiry form. Alternatively, you can take a look at our example holidays: Essential Bhutan, Bhutan In Depth or Adventure in Bhutan.
---