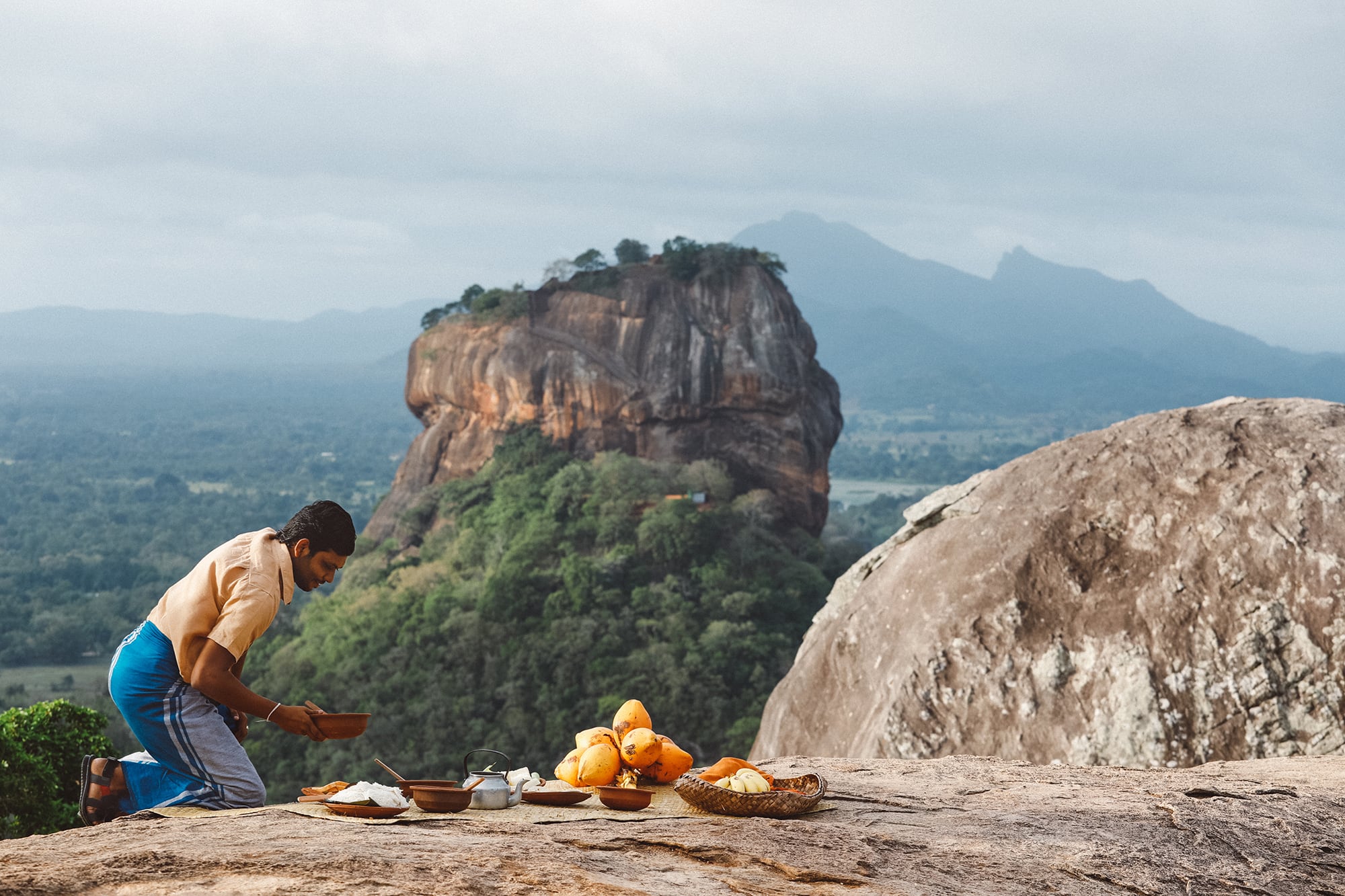 As Sri Lanka specialists, many customers and journalists have been asking us whether it is safe to travel to Sri Lanka right now. Following the well-documented economic and political issues last year that is an understandable concern. Indeed, for a short period last year, the Foreign, Commonwealth & Development Office (FCDO) advised against all but essential travel to Sri Lanka.
Without hesitation, we respond… "absolutely, yes it is."
There is really no doubt in our minds that Sri Lanka is generally one of the safest places to visit in Asia, if not the world. While the economic and political issues are by no means solved, they will no longer impinge in any way on travellers. This season, during December, January and February, we have had many customers visit and they have all reported that they had a wonderful time. You can read some of their reviews here.
Travel to Sri Lanka has returned in a major way during the February peak season and we believe that this year will be an incredible opportunity for anyone keen to visit. While tourism is back and up and running, it is exceptionally good value with deals around to tempt tourists back, lower prices reflecting the fall in the value of the Sri Lankan rupee and more of that glorious scenery to yourself. Talk to us about your Sri Lanka holiday today.
Is it safe to travel to Sri Lanka right now?
During the summer of 2022 there were big political protests in the capital Colombo and quite disruptive upheavals. Once the situation was brought under control the protests dispersed, people went back to their normal lives and the situation returned to normal. There have been no major protests since the summer and absolutely no reason to be concerned on this score.
The BBC reported that on the 20th of March the Government of Sri Lanka secured a $2.9bn (£2.3bn) bailout from the International Monetary Fund (IMF).
Our In-country manager, Thushni de Silva says categorically:
In terms of safety in country, there is nothing going on for anyone to worry about". As a company our absolute priority is traveller safety and we would never compromise on that.
Cathy, from travelguru.tv just returned from Sri Lanka and gave her thoughts on whether now was a good time visit:
Are there any critical medicine or fuel shortages in Sri Lanka right now?
Sri Lanka has all the essentials it needs now and there are no critical concerns in this respect. During the summer of 2022, there were reports of medical supplies running short, but the private hospitals were able to maintain a normal service throughout and that is no longer an issue.
Hydro-power supplies have been replenished by a heavy monsoon in 2022 and the power supply is far more stable. In any case, all the hotels we use have generators for backup.
Are there general supply issues in Sri Lanka?
Hotel and restaurant menus are operating almost entirely as normally, though there has been a (welcome?) shift towards homegrown produce and Sri Lanka has a wonderful climate for growing most things and incredible seafood of course. We can promise you'll eat (and drink) very well. There is still a shortage of luxury imported items such as cheeses and foreign liquor – this is to assist in keeping foreign currency reserves in the country.
Is Sri Lanka good value right now?
In short, yes it is. The depreciation of the rupee has meant that your pounds, dollars or euros go a long way whether you are buying food in a restaurant, travelling around ad hoc, or shopping for gifts and crafts.
Hotels have typically kept their prices at pre-pandemic levels which is almost unheard of worldwide, where prices have typically risen by 20/30%. Given the commodity price of fuel, this means that Sri Lankan hotels are effectively offering huge savings.
Beyond that, there are specific savings to be had, such as this family package offer here. Most of these deals are ad hoc and at different times, depending on demand, so talk to one of our consultants and they'll help you get the best possible value for your holiday.
As ever, we believe that the real value for Sri Lanka lies in the small, high-quality boutique hotels, lodges and even campsites.  There is so much going on in Sri Lanka right now, it's genuinely quite exciting to see.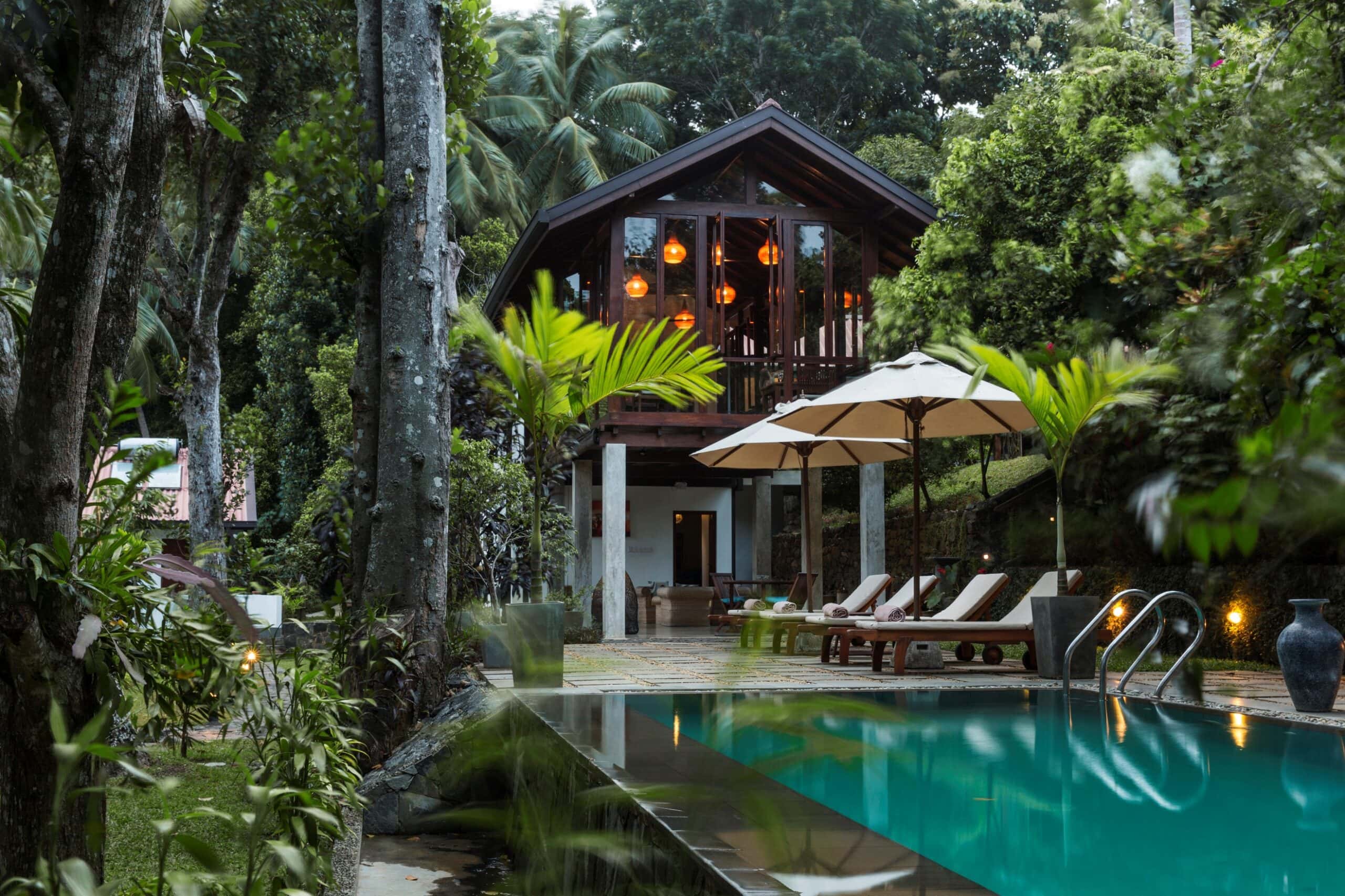 Would I be taking supplies that a local could use?
In short, no. As supply in most respects is no longer a critical issue (apart from high-end imports and such like), your visit can only help normal Sri Lankan's as you will be bringing in much needed hard currency and providing jobs and employment through the hotels and experiences you visit.
ETG travellers have told us so many times this year and last how pleased people were to see them – particularly when tourist numbers were so low last autumn.
A warm welcome awaits in Sri Lanka
We asked James, a recent visitor to Sri Lanka, to tell you how they felt about their welcome:
In the back of my mind, there was a slight concern around how'd I'd be received. I need not have worried. Everyone I met, walked past and interacted with could not have done more to make me feel welcome.  Whether it was walking past tea pluckers in The Knuckles, talking to locals in hotels, walking around Kandy or going on a street food tour in Colombo, it was all so positive.

The country and a lot of its people rely on tourism so really need tourists back.  People actually thanked me for coming.
It is worth noting though, that tourists have been travelling to Sri Lanka in considerable numbers since November, after a break of almost seven months. This really picked up in February – though still with far lower numbers than pre-pandemic.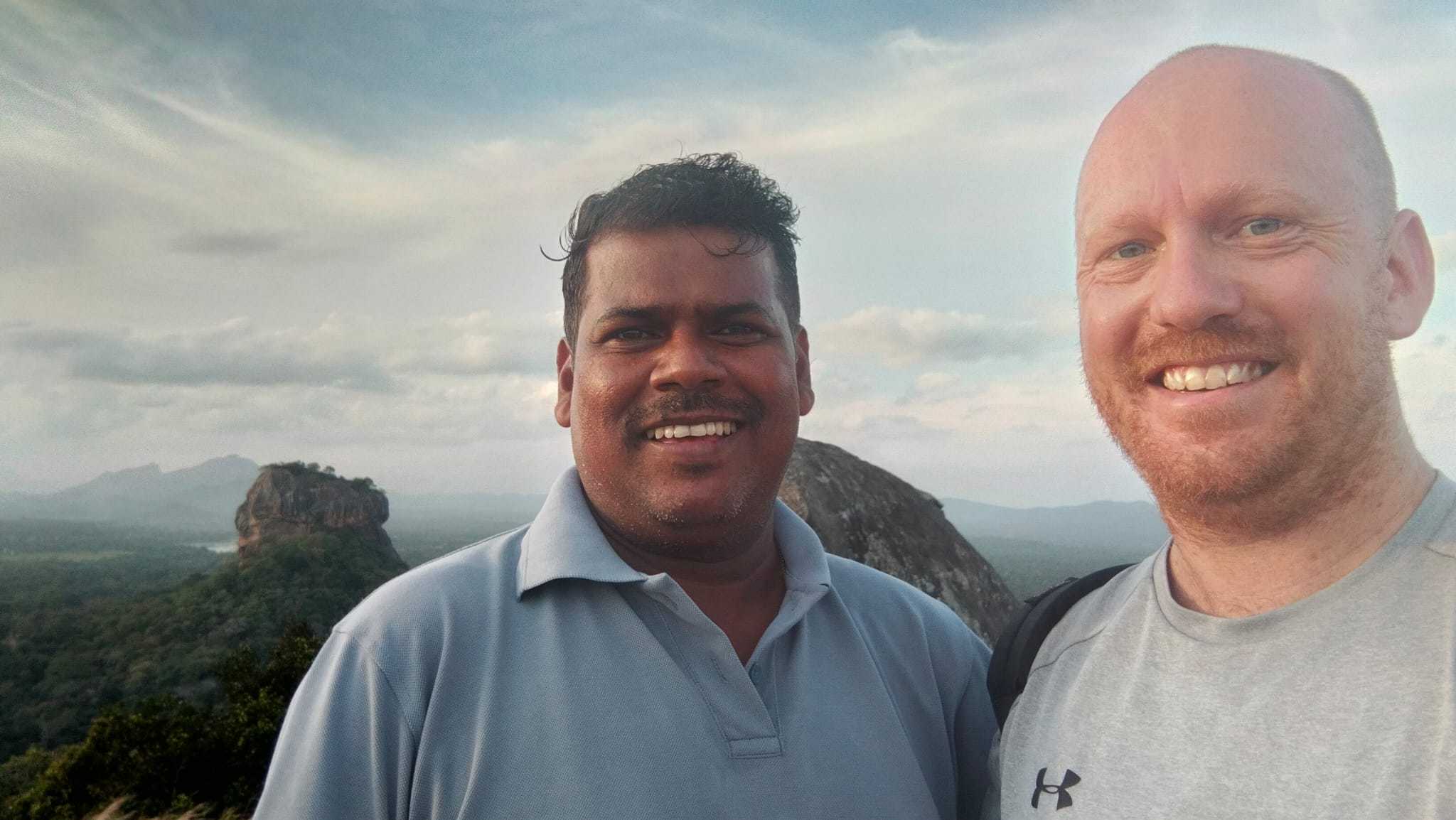 You can travel around freely
Here at ETG we tend to promote a 'less is more' approach to a lot of our holidays.  But you can get around the entire island without fuss or bother. Our brilliant team of chauffeur-guides will make your life very easy in this respect and give you a window into the local culture and customs too. We're very proud of them and they are so happy to be busy once more doing what they do best.
The key tourist sites, beaches and national parks are tranquil
All the 'must see' sights travellers would usually visit on a trip to Sri Lanka are open – Dambulla Cave Temple, Sigiriya, Polonnaruwa, the Temple of the tooth and more. They are quieter than they normally would be at this time of year whih we think makes 2023 a wonderful window of opportunity to visit.
Many of the beaches are quiet at the best of times, but currently are very quiet and very beautiful. In particular, the beaches in the deep south around Tangalle, arguably the most beautiful in the country, are largely deserted. It will feel incredible to have such wild, rugged and beautiful landscape to yourself.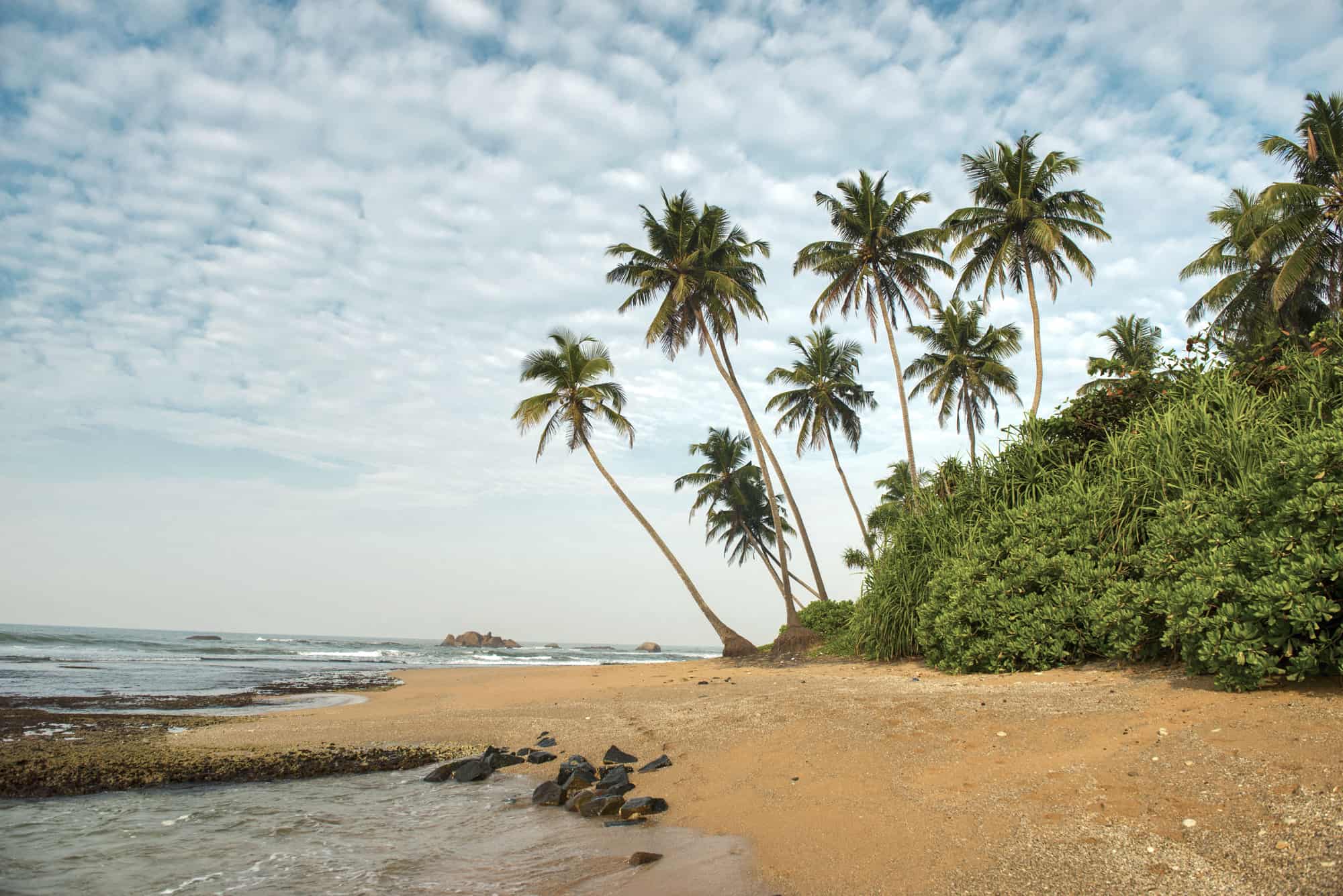 It's the boutique hotel dream
Hotels have been able to maintain a decent standard, despite the travails of the past few years.During the pandemic, they had the support of domestic guests and had a big jump of visitors in the first quarter of 2022 and then again during 2023.
Many hoteliers, such as the Jetwing Hotel group kept on all of their staff throughout the pandemic period. This was both to support their staff during a difficult period and ensure that they were able to maintain standards.
One of the many reasons to travel to Sri Lanka is to stay in some of the fantastic and varied, small boutique hotels. We believe it is the best destination in Asia for such properties along with maybe Indonesia.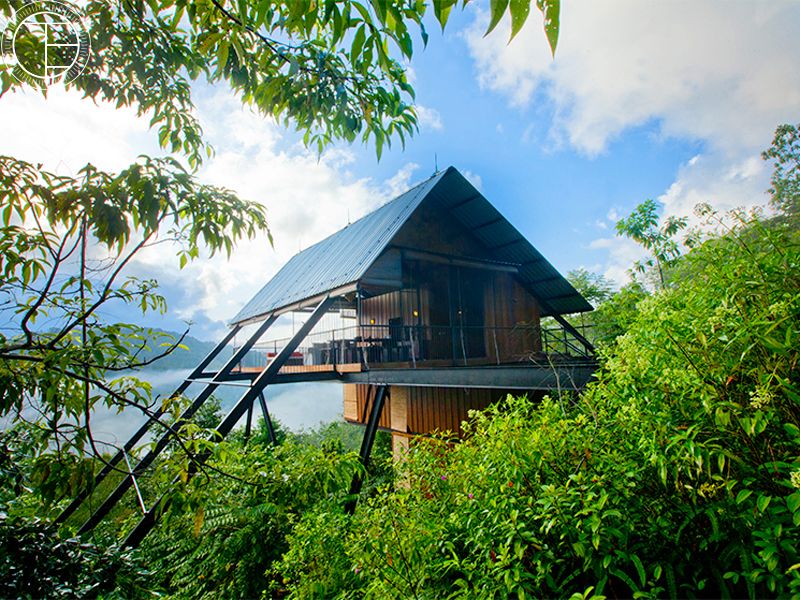 Why should I book a trip to Sri Lanka now?
• Booking a holiday to Sri Lanka supports the 1 in 8 families dependent on tourism and have been so severely affected by the pandemic.
• Sites such as Sigiriya are well under visitor capacity and will likely remain so throughout 2023 (as many holidays are booked well in advance) , so there is a great opportunity to see them in a much more peaceful way. Beaches are relatively empty, and so are wildlife parks (apart from Yala)– if you don't go now, will you ever be able to get such stunning beaches to yourself or view a pack of leopards alone?
• There is currently decent availability, especially for those families looking for a special holiday during the mini-peak period of July-September. The weather throughout Sri Lanka is great at this time and there are few destinations worldwide offering such a beautiful adventure for the whole family
• As you travel around, prices are low in general, due to the fall in value of the Sri Lankan rupee. Your Pounds, Euros or Dollars will go a long way
• Sri Lankan hotels are offering some brilliant deals and prices, particularly for periods of the year when demand is typically low anyway – such as May-June and September-October.