Last week, travel expert James received a somewhat unusual package at the ETG office- a copy of the magazine 'Narrow Gauge World'. It turned out a client had been so pleased with the specialist holiday that James had created for him- a 'behind the scenes' trip to India's Nilgiri Mountain Railway to learn about the technical developments on the line- that he subsequently published an article about the trip and gave James a special mention. Congratulations to James!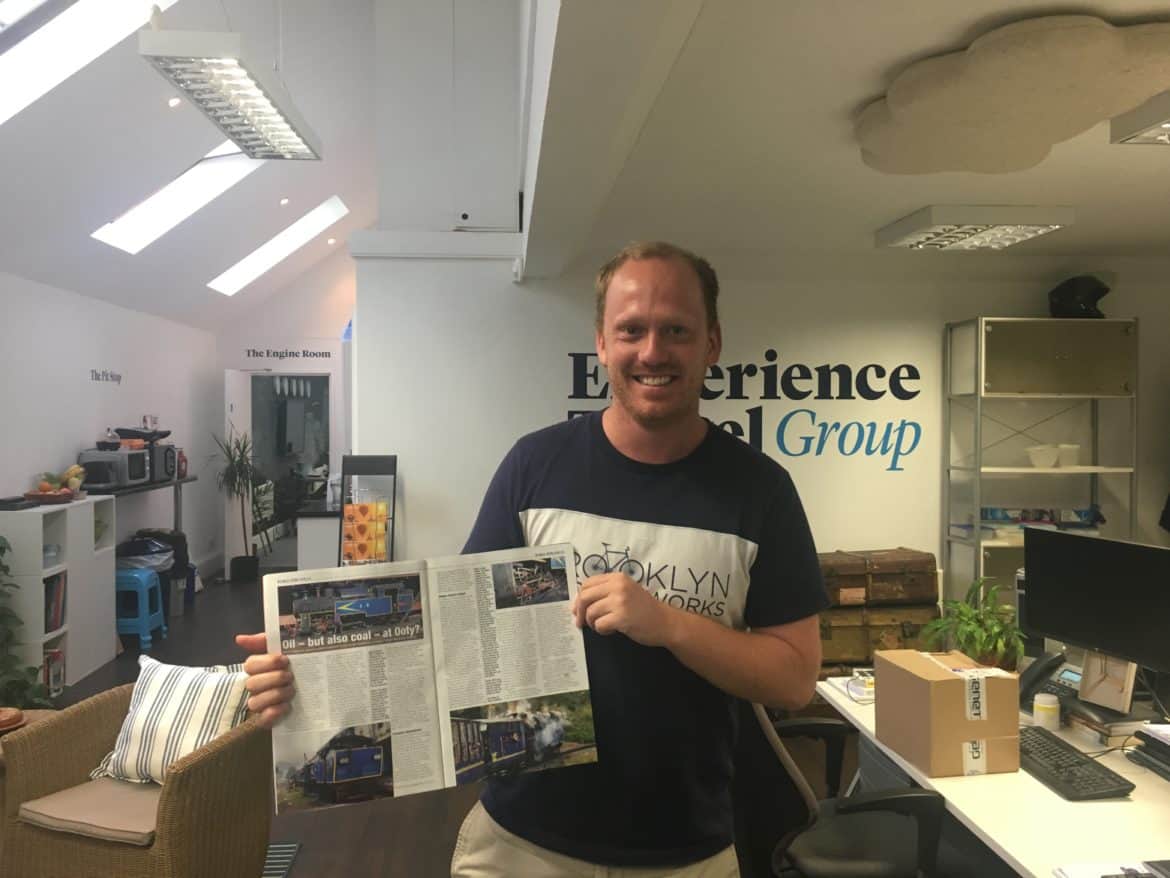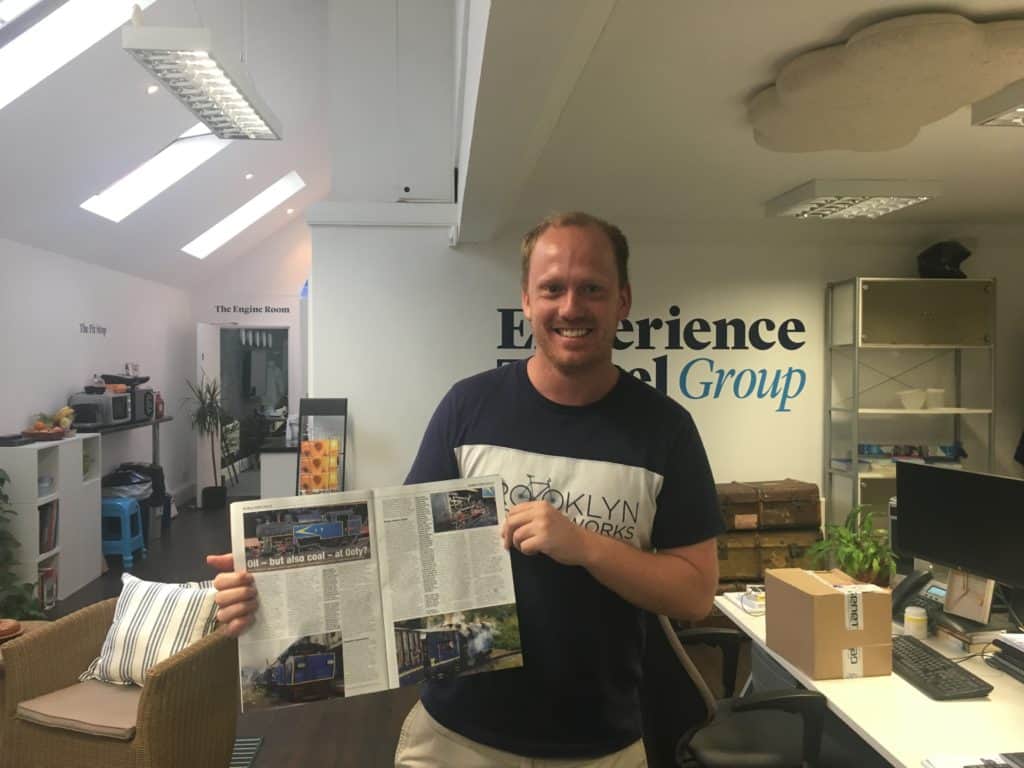 Steve, the author of the piece and five-time Experience Travel Group traveller- kindly agreed to share a few words about his trip and experience with ETG…
Where did your interest in trains stem from?
I grew up next to the main steam train line in Yorkshire, so it's always been an interest of mine. Since retiring I've been able to explore the interest further through travel.
How did you first hear about Experience Travel Group?
I think we came to Experience Travel Group by accident really, quite a few years ago. Our first trip was to Cambodia where we visited the railways of Phnom Penh. Since then we have been on four other trips with you. We've been on ETG trips to Burma, seen the remains and derelict engines of colonial trains in Laos, the ancient sheds of Colombo and, of course, the Nilgiri Mountain railways in India.
How was James able to improve your recent trip to the Nilgiri Mountain railways?
We travelled to India in February this year and I wanted to report on the developments of India's Nilgiri Mountain railway. Some people find it difficult to get access, so James did very well- he organised access to the sheds and put us in touch with a great local guide called Julius who knew the ropes. The guide even came equipped with old photographs of the railway to show us- it was just that extra bit that made the experience special.
How would you describe Experience Travel Group?
It just seems that you really listened to what we wanted and were able to provide for our specialist interests. My wife is interested in fabrics and things like that, so you were able to make experiences around that interest for her as well. You don't offer a set-piece tour; you provide the skeleton of an itinerary and mould it to fit our individual needs. I'm sure we'll be back in touch with your lovely company very soon.
---
No two ETG holidays are alike; if at all possible, we will always try to plan itineraries that incorporate your specialist interests. If you'd like to talk to a travel specialist about your potential holiday, do give us a call on 020 3432 5372  or email us here. 
---