Cambodia's best kept secret
Koulean District, Cambodia
TRAVEL CURIOUS
The way in which we all experience travel is evolving. ETG travellers are increasingly seeking out the authentic stories that lie behind the glossy brochure images, and which, we like to say, reveal the fabric of a destination. So, inspired by your own travel moments, we sought out some of the very human stories that lay behind them. We wanted to share them with you; to inspire you to start thinking about your next travel story and inspire like-minded friends and family members to do the same.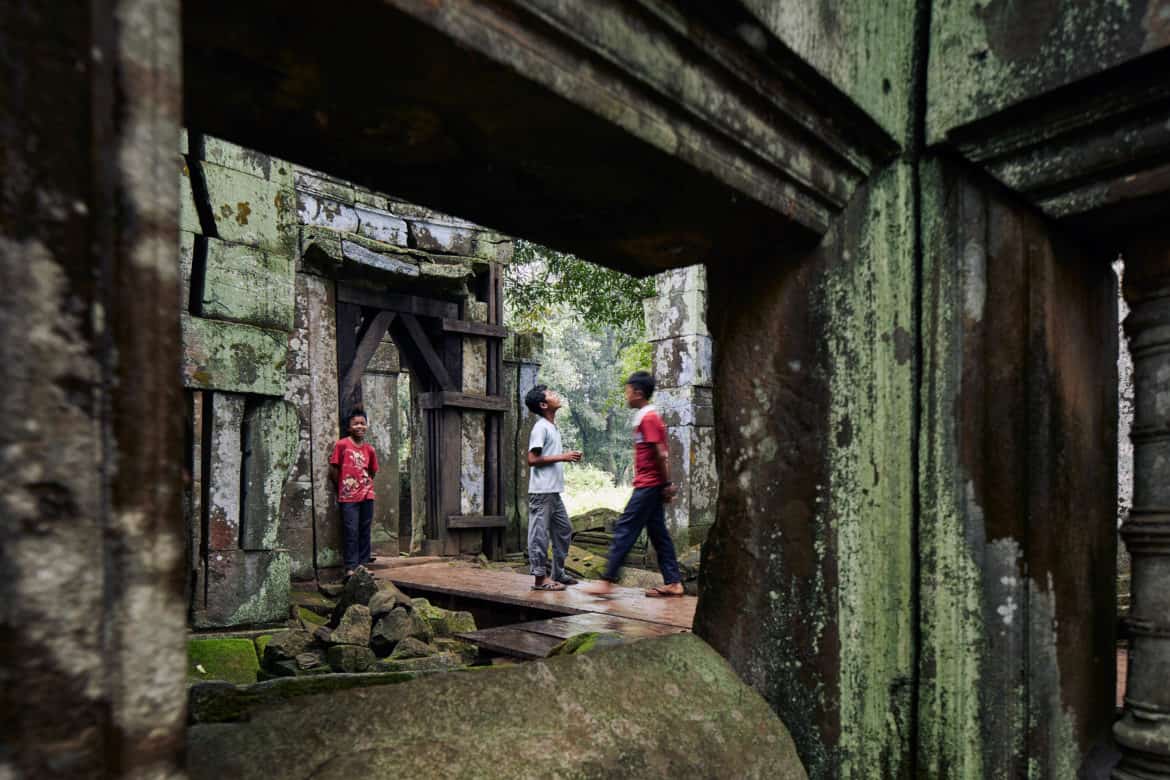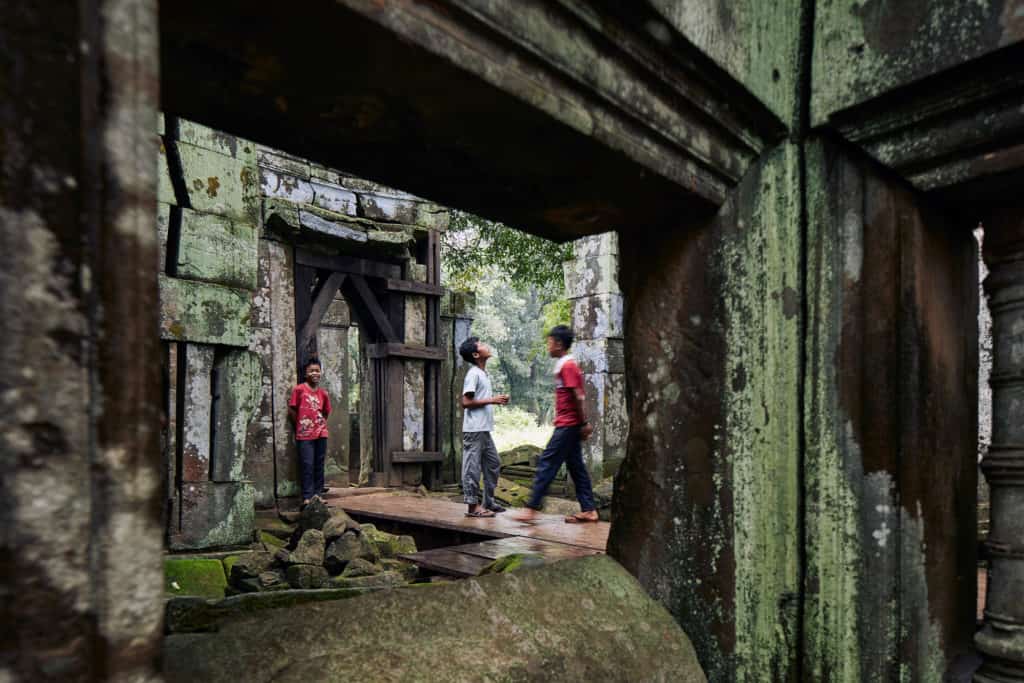 You never forget the moment you first see something truly extraordinary, especially if it's one of the big 'box-tickers' – the likes of the Pyramids, the Great Wall of China or Machu Picchu. The Angkorian temples are considered on a par with these world wonders, and the first time you lay eyes on them it's hard not to be stunned.
Yet while the popularity of the Angkor complex is more than understandable, these days Siem Reap is inescapably inundated with tourists. There is no such thing as 'quiet' at Angkor Wat any more. That's why we're passionate about pushing our clients to experience what's beyond the must-see sights. Sometimes you need to get out of your comfort zone and see what happens – a chance encounter can happen at any moment…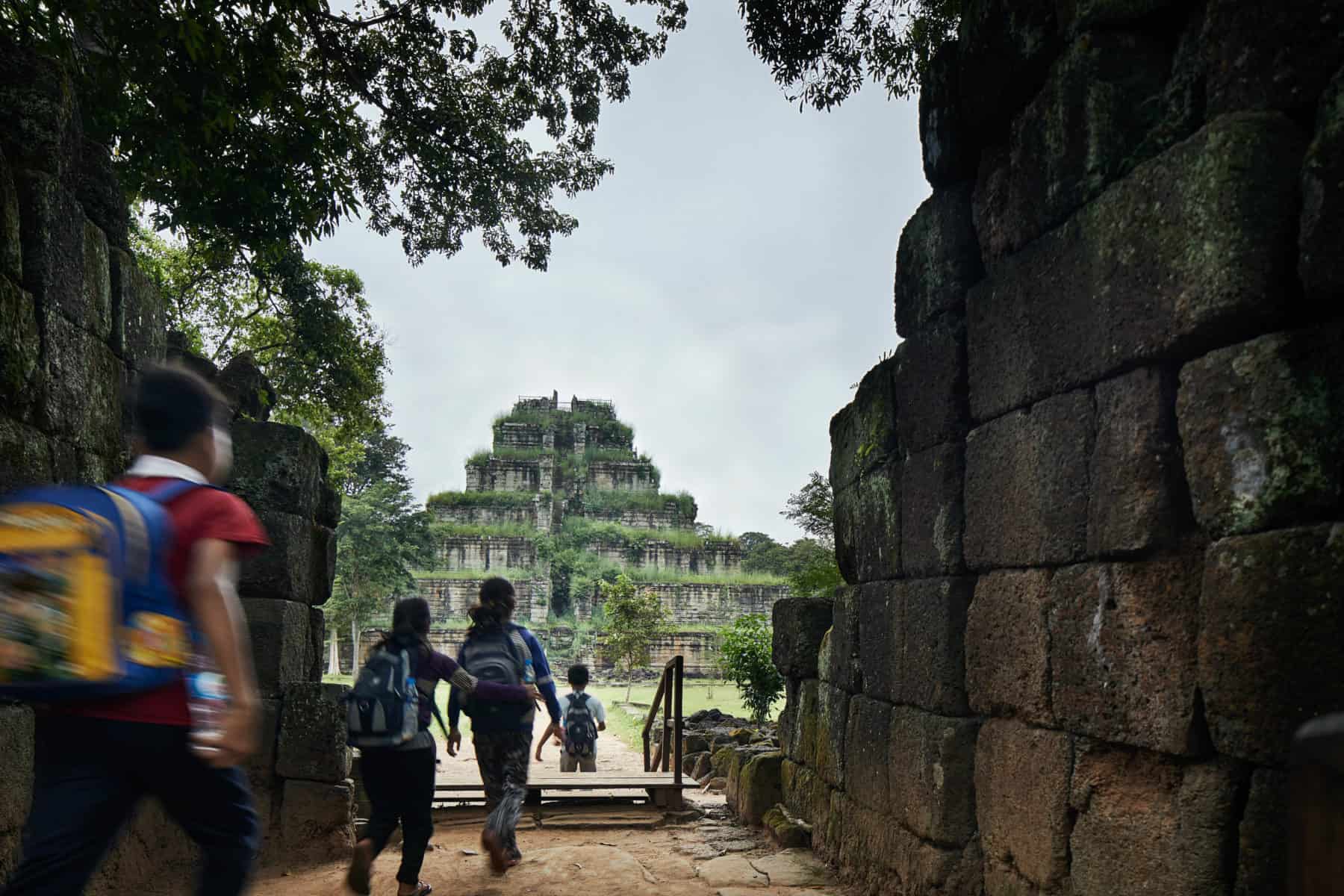 That's exactly what happened when we visited Koh Ker – the kind of magical, spontaneous encounter it's hard to find at a busier site. Founded just 50 years or so after the Angkor complex, the Koh Ker offers similar insight into Khmer history and architecture. A two-hour drive from Siem Reap, visiting this 10th-century temple will most likely mean an early start – but it's so worth it when you arrive. There aren't many places left this beautiful that don't have the coach loads of tourists arriving, but, thankfully, that two hours makes it very self-selecting.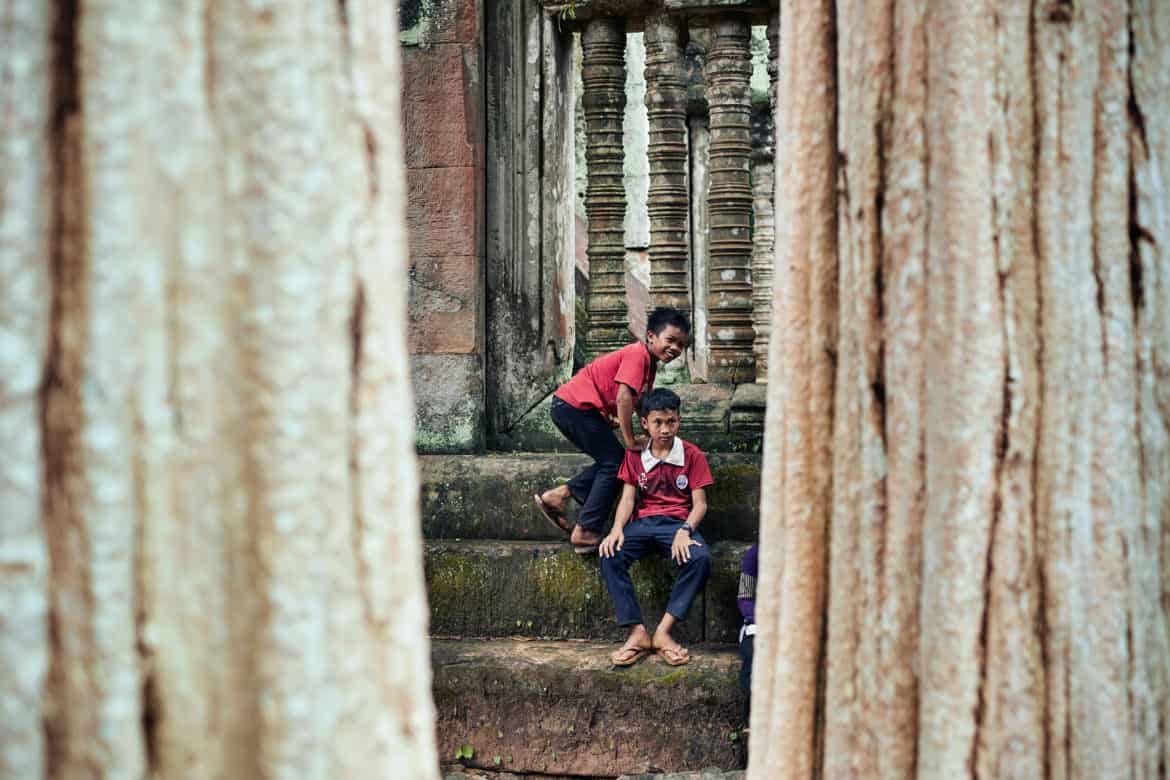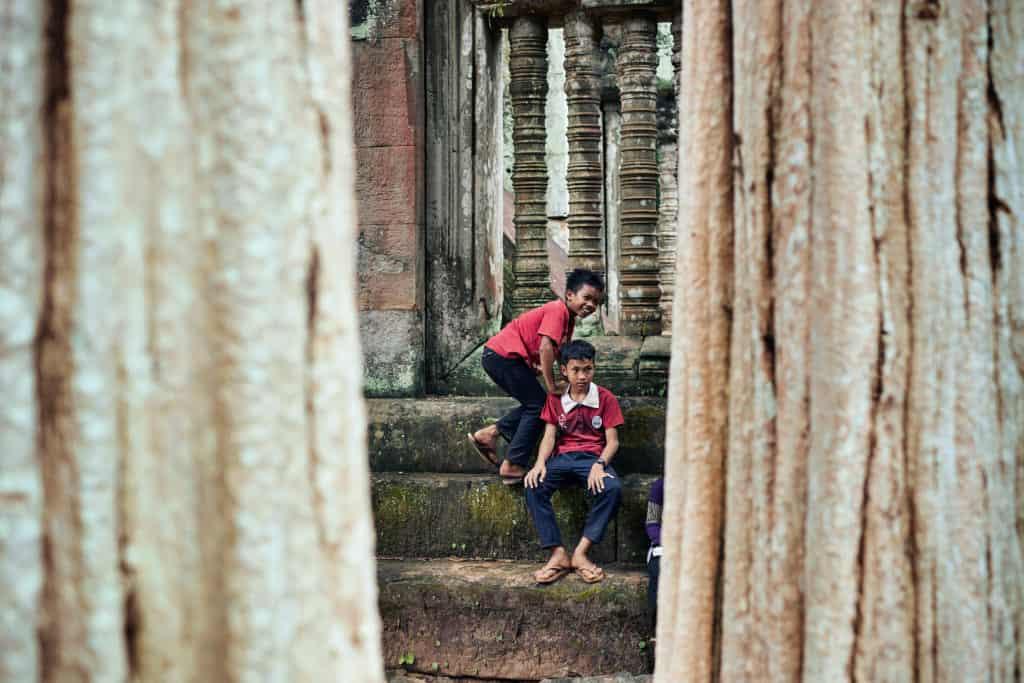 You need to take your time here and explore at leisure. As soon as you arrive you realise you're somewhere a bit different; if you told your friends about it, they wouldn't probably know it (and we kind of like that). You can get lost in that romantic, awe-inspiring, humbling feeling of seeing a true world wonder – without the box-ticker crowds.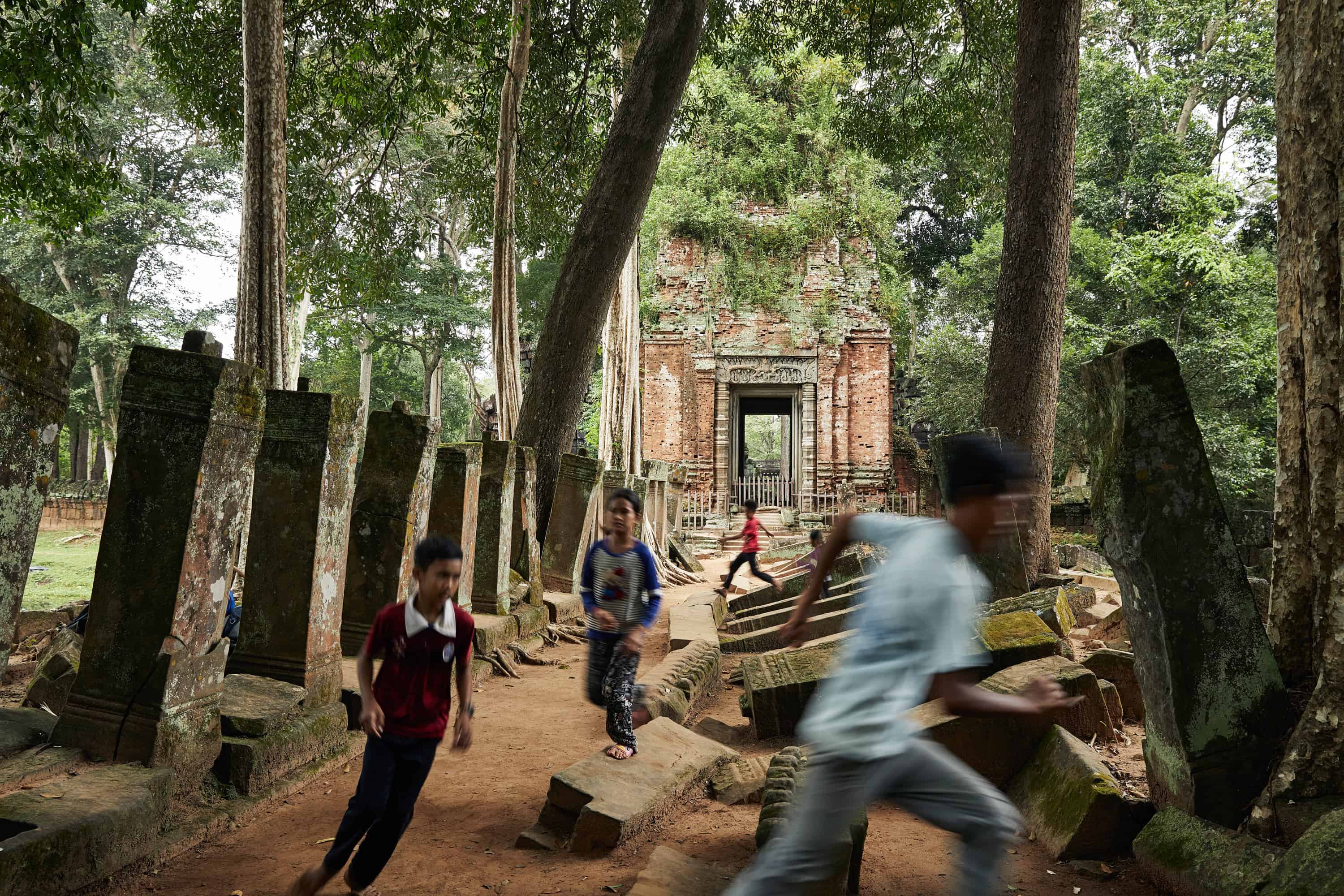 Our Heroes
On our visit to Koh Ker, we met a group of children from a nearby school. The kids live in a local village about 5 minutes away in the Svayong commune, part of the Koulean District, and use the complex as a rather remarkable playground. It was lovely to see them messing about, playing hide-and-seek, none the wiser that a 10th-century temple isn't exactly a commonplace crèche. You don't know what you don't know!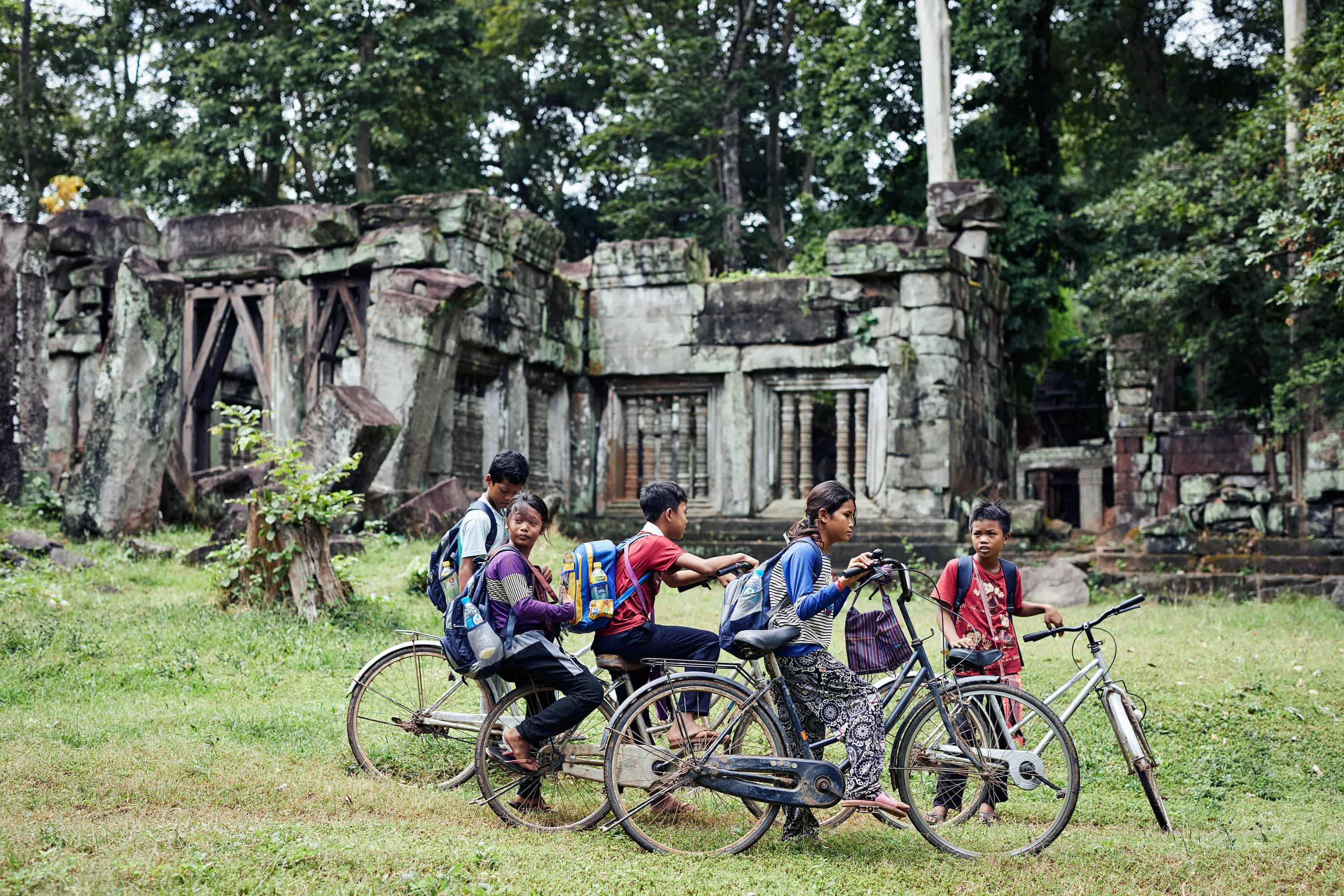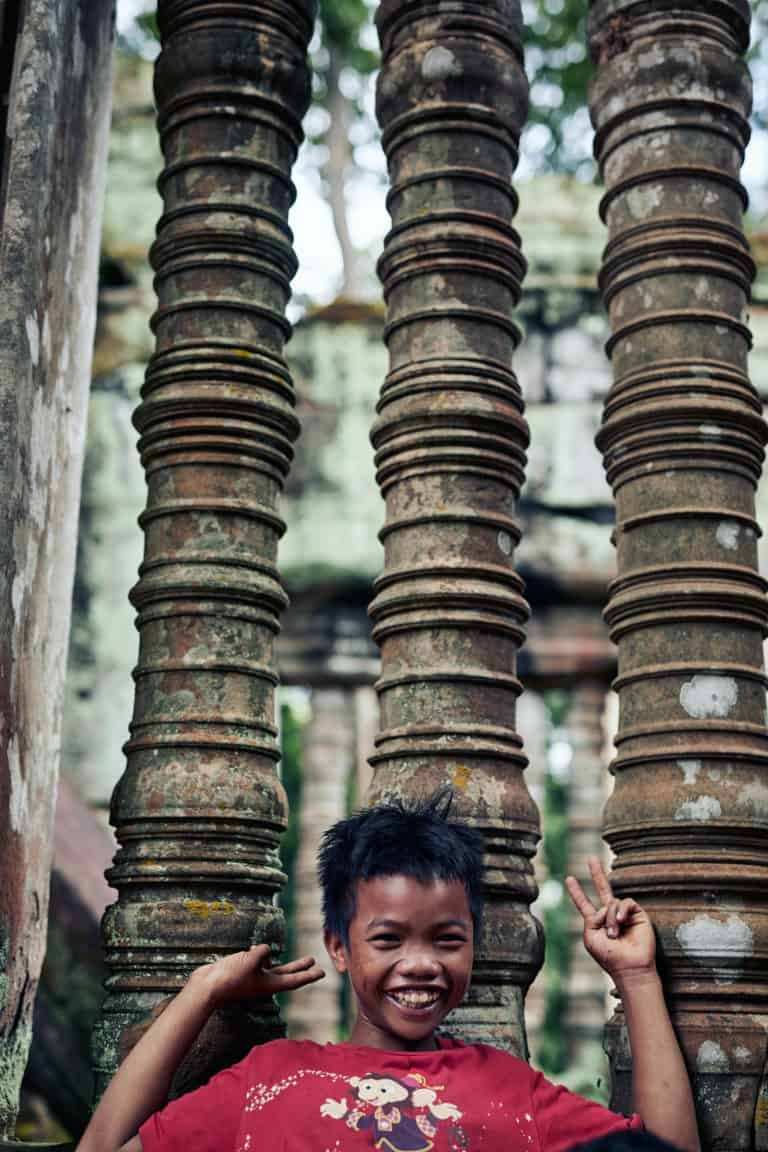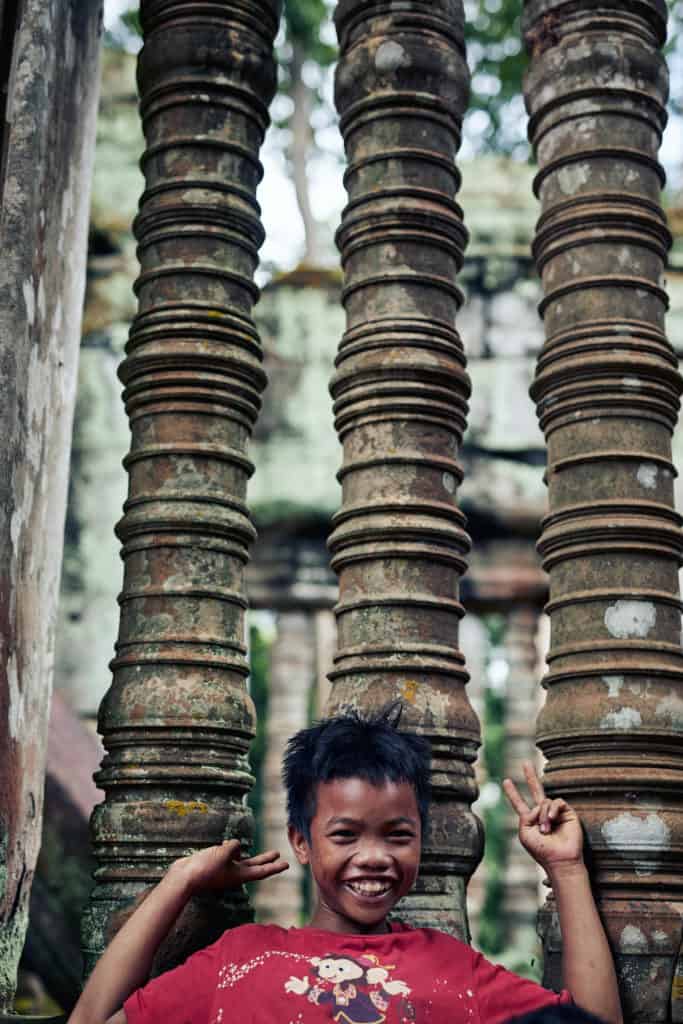 It's very much rural Cambodian life around here, and such a contrast to a much more developed Siem Reap and Phnom Penh. If you don't have the chance to explore outside of these two main cities then even this simple few hours at Koh Ker can change your whole perspective on the country. Village life is simple with most residents working on the farm, with a subsistence way of life. By western standards, it would be considered incredibly 'poor' with average earnings of only a few dollars a day.
The names of the kids were Khen Udon, Mao Veasna, Sith Linda, Teuy Pet, Khum Sopheak. They ranged in age from 7 to 12 and all went to the local school. Their energy as they explored the temple was infectious; they just seemed to love it, and it made us almost see it through their eyes.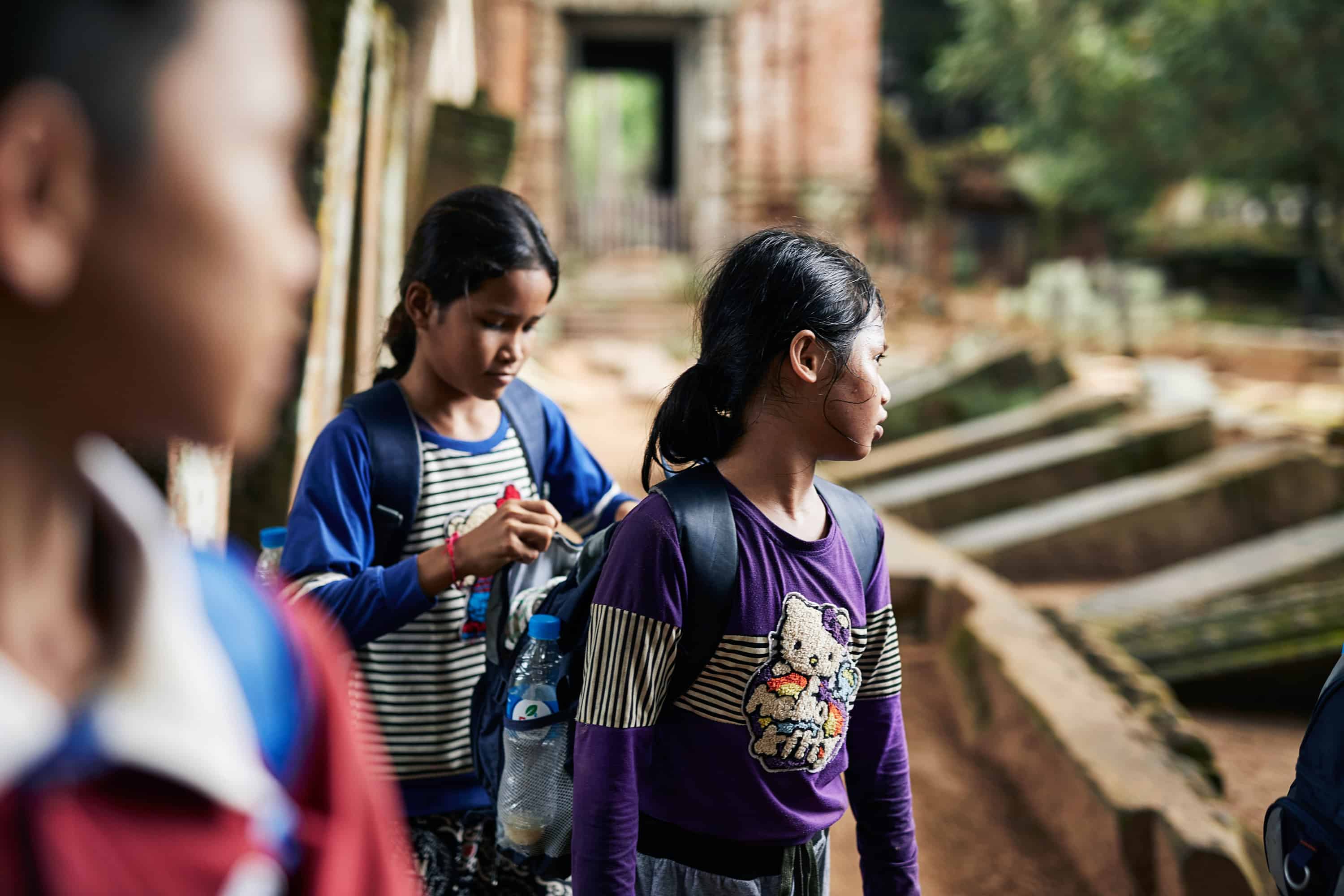 This was the kind of experience you can't force or recreate. All we can say is that you are guaranteed to find magical encounters like this simply by adding a little twist in your itinerary, and taking a path less trodden. You can have a look at our in depth Cambodia holiday ideas here – for curious travellers looking to step away from the everyday, it's an absolute must.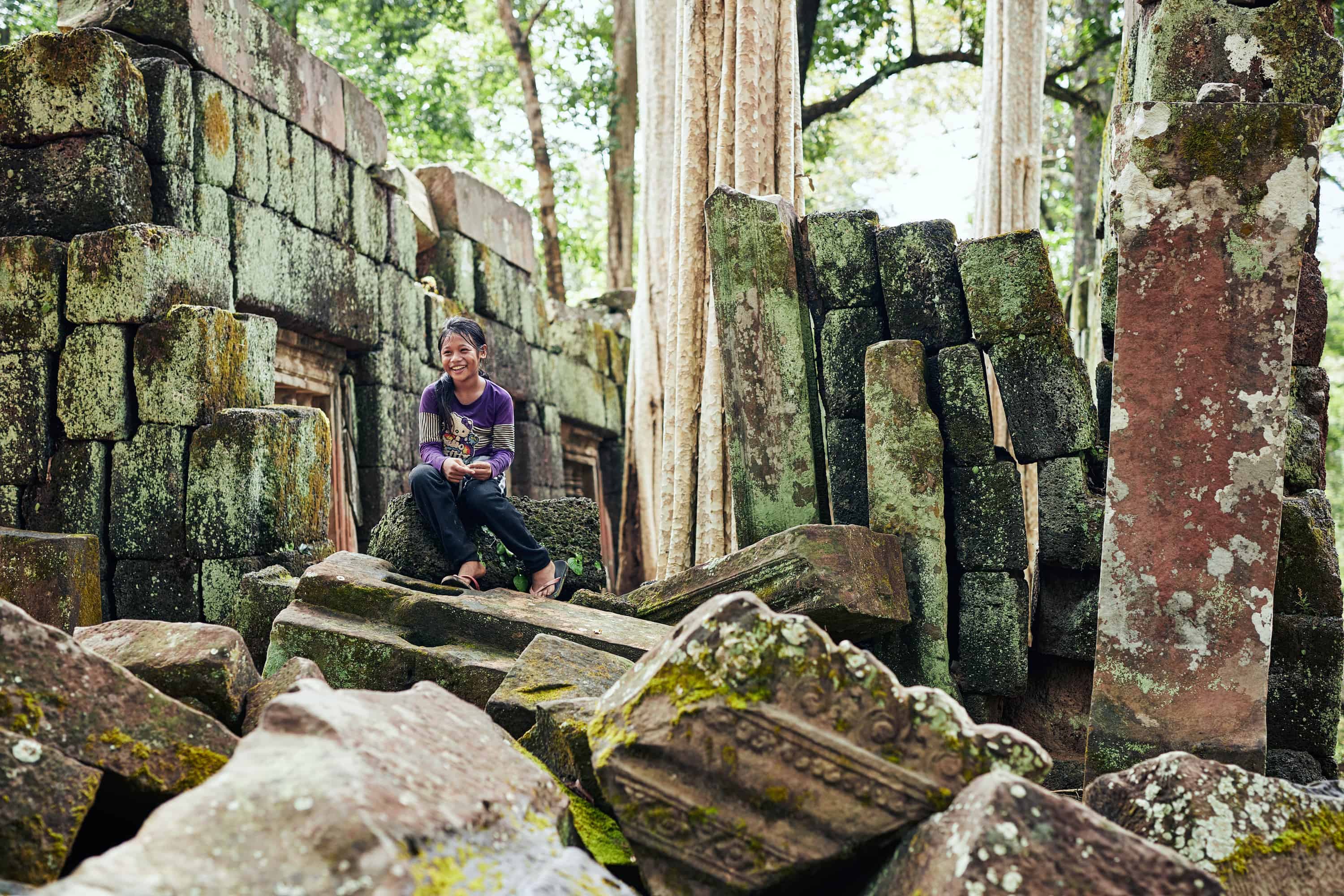 We don't believe in standing still. Watching the world go by through a window. Hearing it through the stories of others.
You want to be in it, out there. Asking questions and finding answers. Finding yourself in worlds unknown. Finding the path less trodden. Meeting people with a different story to tell.
Just ask why, what, how, who? We'll never stop helping you find the answers.
Our travellers come home with stories to tell, memories to keep and new ways of seeing their lives around them. That's what happens when you truly connect with a destination.
FREE YOUR CURIOUS SIDE WITH EXPERIENCE TRAVEL GROUP

FREE YOUR CURIOUS SIDE WITH EXPERIENCE TRAVEL GROUP