Kevin, owner of Jim's Farm, shares stories about his life on the property. From the annual cultivation and harvest of coconuts, spices, pepper, cinnamon and mangoes, to the welcoming of calves and chicks, staying here lets you get an unprecedented insight into a rural way of life.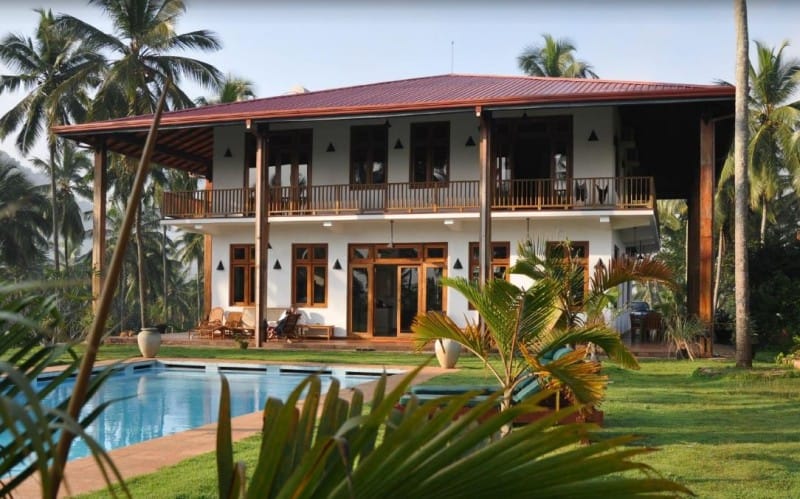 We are in the middle of our 6 weekly coconut harvest; we are anticipating only a weak one, some 12,000 coconuts, as we have already had many coconuts falling in the past few weeks of drought. But we will have many small coconuts, as it was very dry 2 years ago, when these nuts were formed."
So begins Kevin's update on life at Jim's Farm; this is no ordinary 'boutique hotel.'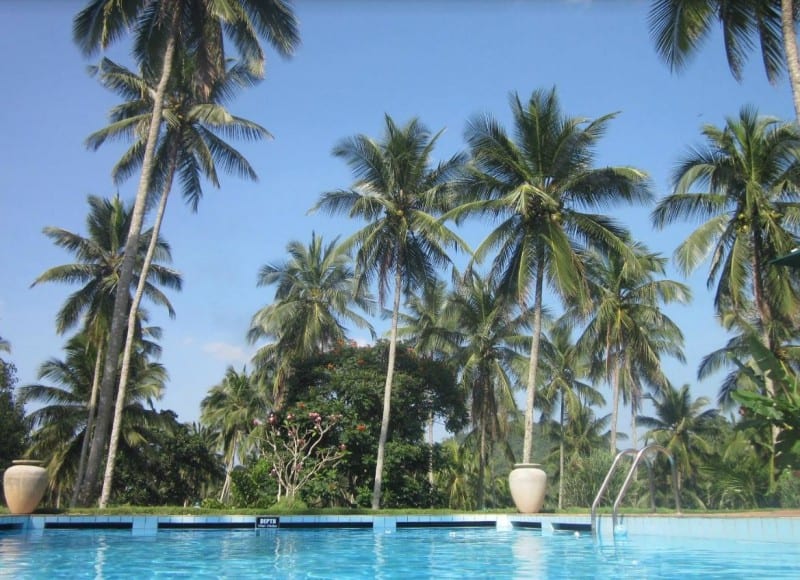 We grow coconuts to provide both a valuable crop and semi-shade under which we can grow pepper, cinnamon and mangoes commercially. You can learn all about tropical organic farming at Jim's Farm, we've been doing it for years."
Staying at Jim's Farm lets you reconnect with a more natural way of life; where concerns revolve around when it will next rain and whether the next calf will be a boy or girl.
We had another calf born: Ashley, another girl. So far Bertie's offspring have all been girls which is amazing news as we are trying to build a female milking herd. Guests can help milk them if they'd like to and collect eggs from our chickens and turkeys."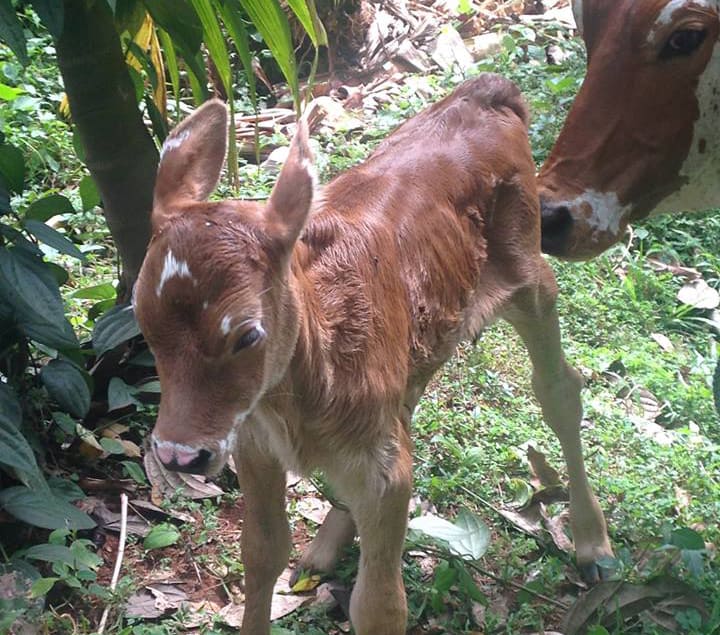 Jim's Farm is not so much a place to stay but an entire experience in itself. The focus here is on a low-tech way of life, letting you live very much in the real world at a slower pace.
We have a young monk friend in the adjoining village called Gnanasiri who is building a new temple. He's happy to explain Buddhist philosophy to guests – he has a Masters Degree in English and can give you a personal blessing."
And it's the characters you'll meet whilst staying at Jim's Farm that will make your time there incredibly special and personal.
Guests can also try their hand at table tennis versus Dinusha, our pool Life Guard, and national ping-pong champion. We also have a resident Ayurvedic Doctor Ranjith who can carry out some relaxing treatments."
All in all, a stay at Jim's Farm isn't just a stay, it's submersing yourself into a relaxed way of life complete with all the trappings you might usually expect at a boutique hotel: idyllic swimming pool, delicious fresh food and incredibly comfortable accommodation.
---