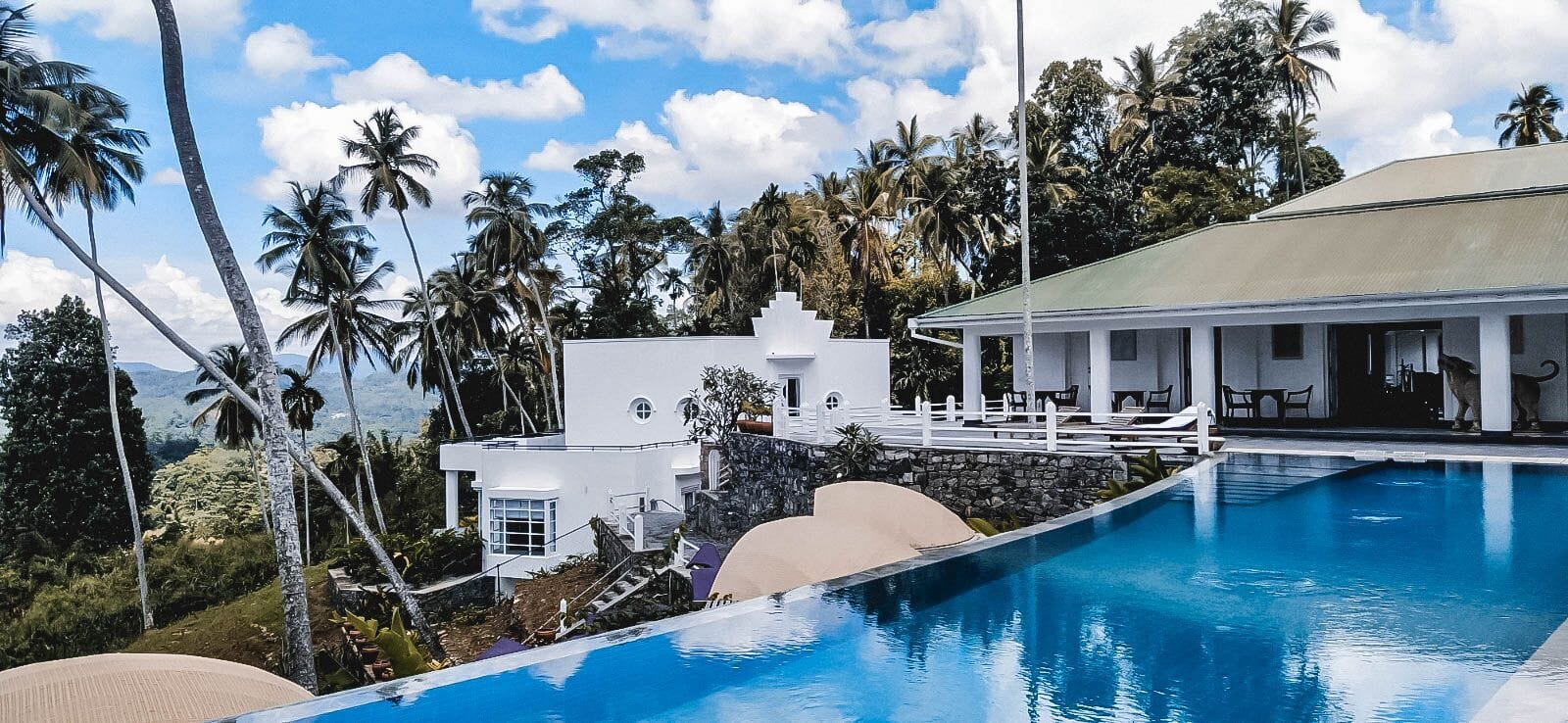 This article was written by David Swarbick who travelled with ETG to Sri Lanka in 2008. He was so inspired by the country that he opened the Flame Tree Estate & Hotel in the jungle surrounding Kandy.
6.30pm. A November drizzle throttles Queensway. Icy wind licks my misted glasses. Office workers escape strip lighting; head home. An aroma of wet wool hangs in the street. With practiced greed, the Underground Station devours people; disgorges more. I'm here to pick up groceries, having landed a few hours earlier from Sri Lanka. But the wall of London workers, uniformly dressed in muted tones, and striding to gyms, homes and shops, stops me dead. It is like turning a corner and seeing Napoleon's Grande Armée on its way to Moscow. Or perhaps, its way back. Unsettling. The scene outside Tesco's is a military putsch. Groceries are abandoned: I retreat home, takeaways on my mind. And on my lips is Shel Silverstein's song: "There is a place where the sidewalk ends, And before the street begins, And there the grass grows soft and white, And there the sun burns crimson bright, And there the moon-bird rests from his flight, To cool in the peppermint wind".
Gratitude dawns. Ah, gratitude. Yes. Remember. I know that from my forays into meditation.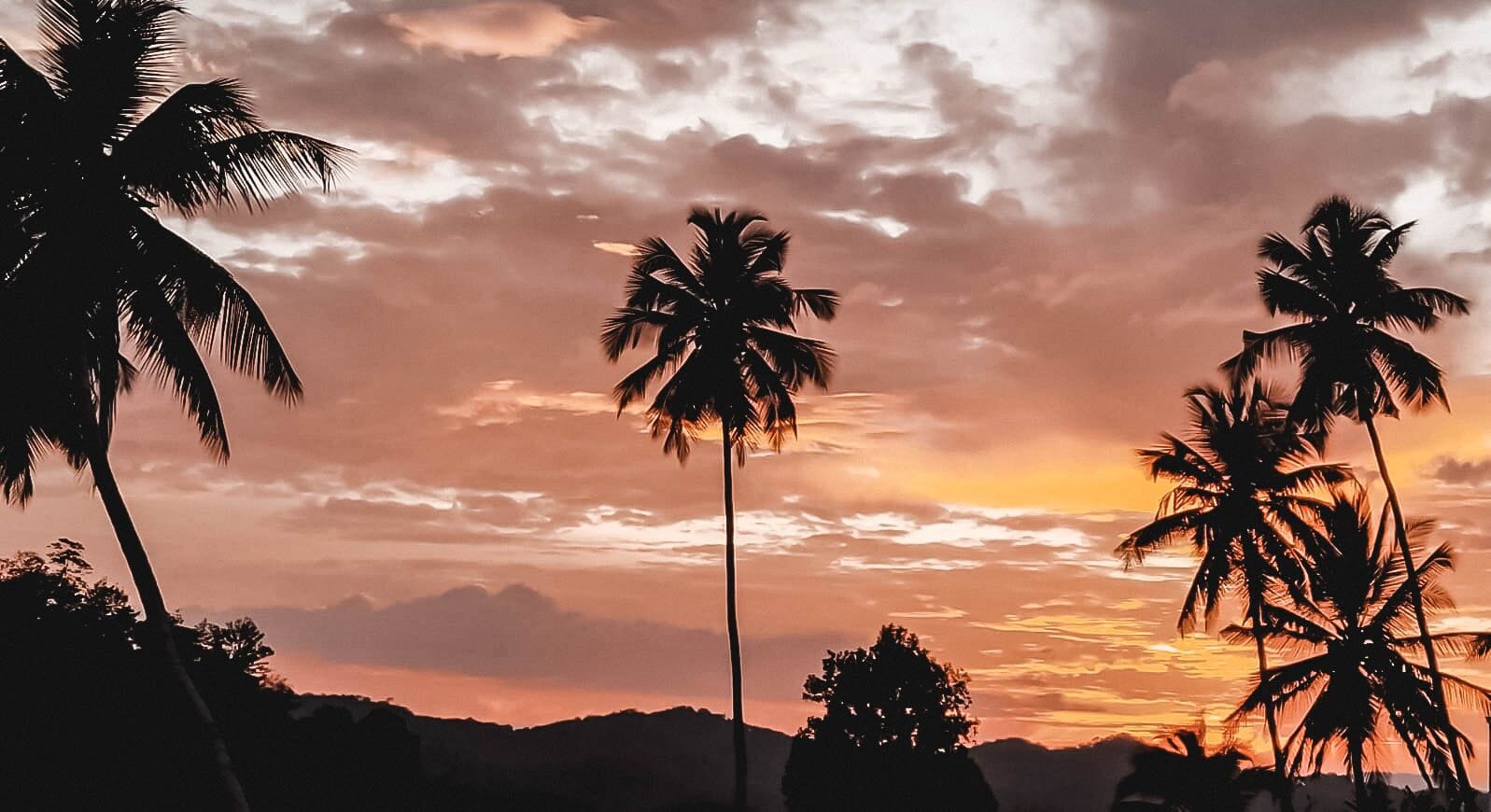 In the jungle country of central Sri Lanka, the sidewalk emphatically ends. Silverstein's song is an anthem for a land where time works entirely differently to – take your pick – the West. India. South Africa. Barbados. Even Indonesia.
But we were there by accident; two holiday makers, having picked up an abandoned estate in a moment of thoughtless shopping, not remembering that we could not take it back to London the way one does other purchases and curios.
The best decisions depend on the least analysis. Neither my partner nor I had considered that in a jungle there is no tapped water; no electricity, Telcom, WIFI. The absence of a road should have been a clue; the previous monsoon had washed it away. Access to the old plantation Walawwa (in Sri Lanka, a feudal manor) was on foot, through rampant 10 feet high grasses and walls of trees locked in a cobweb of unending vines, through which peeped struggling hints of the old estate: rubber, coffee, coconut, cocoa.
If Sleeping Beauty had a grandmother: this was she.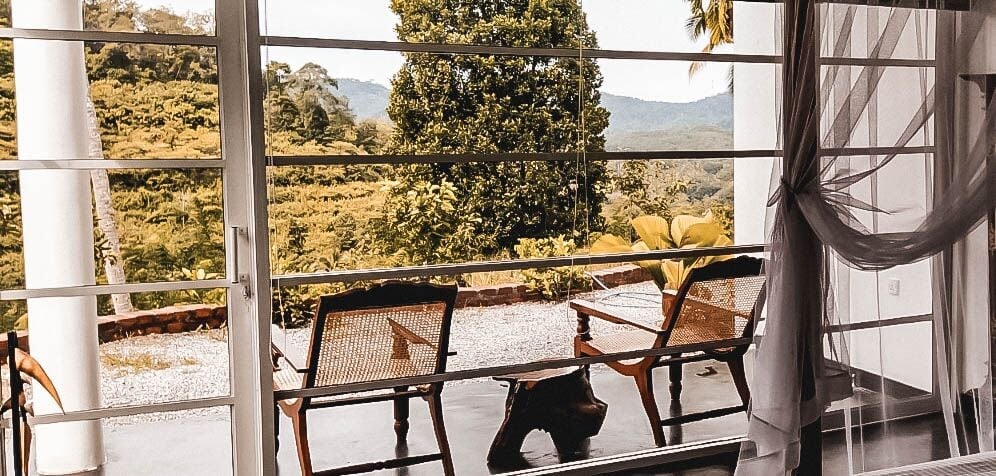 The house lay resolutely asleep, oblivious to the fact that one side had started to wander down a hill; and the other to prop up a wandering hill. Eyelash latticed canopies hung over ancient unclosable windows. Squirrels ran under eaves; monkeys partied on patches of lawn. A civet slept in the inner courtyard. Hornbills, parrots, barbets, minivets, babblers and bulbuls sang contralto melodies from groves of ebony and mango.
Despite its 1,000 ft elevation, the unfolding wild hills and valleys beyond the house were masked by forest, pressing, lover-like, against the Walawwa walls. The house had been built roughly where the rocks were gathered by locals to forestall the French Army as it tried to advance on the Kings of Kandy in 1765.
The building we saw sported a fusion of Buddhist and Colonial styles. Once the centre of a large estate, with 3 elephants for the heavy lifting, land redistribution reduced it to 25 acres driving it to the edge of ruin. Ruin followed faithfully when the unreported inter-Sinhala Civil War forced the family to flee in 1988. Enterprising villagers took up wild boar hunting on the land.
It was bewitching. So quiet, that every bird and animal could be heard; every star seen properly in a sky unblighted by light pollution. At night the frogs sounded like Arsenal supporters: always in tune, never distinct.
Had we known then the sort of diet and hospitalization it would take to reawaken Sleeping Beauty's Grandmama, we might have more sensibly tiptoed past. Luckily we did not. Forewarned is, after all, castration, with spreadsheets attached.
After decades of reckless carefulness, it was time for chaos.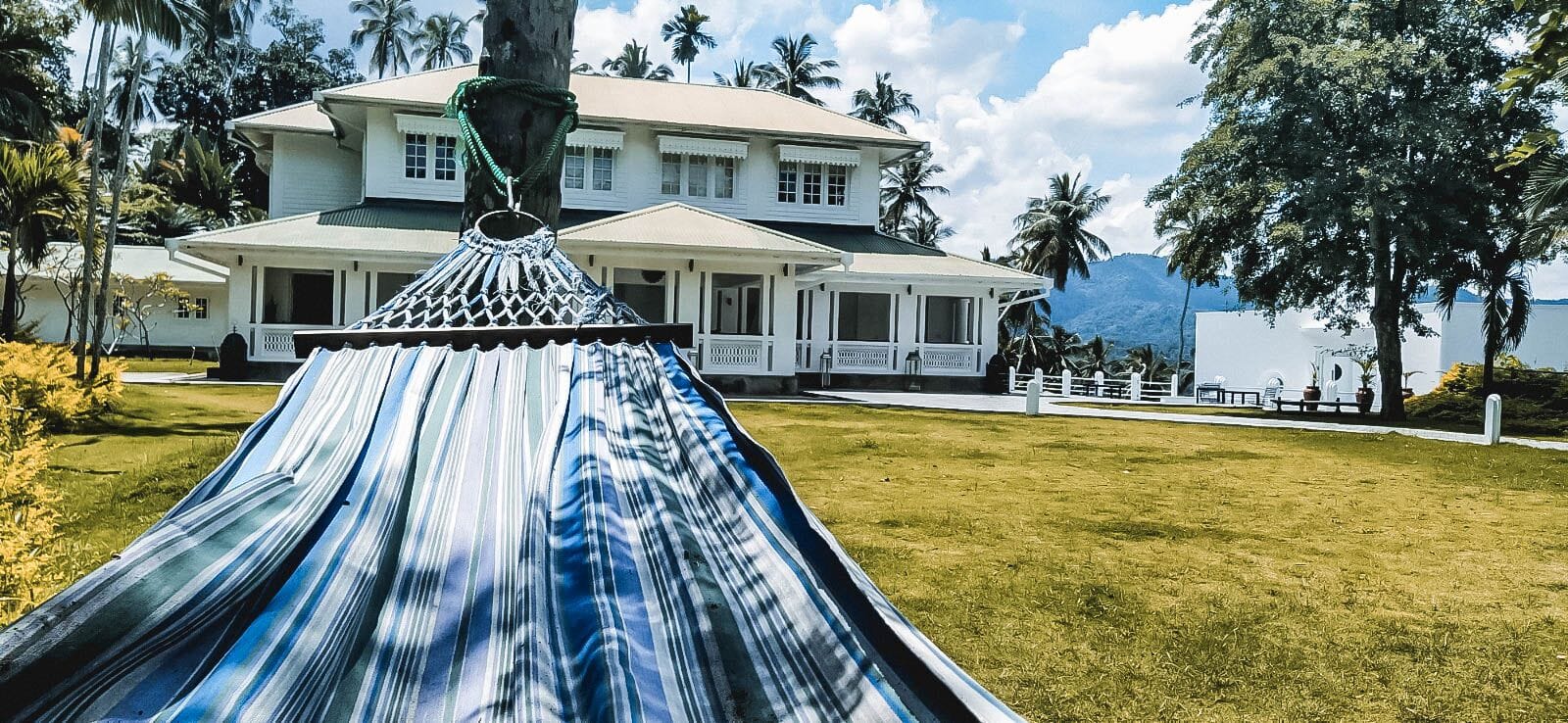 Termites, who devoured every brick; builders who charged double for each replacement; plumbers who filled their drains with rubble and fell asleep; Odyssian carpenters who vanished on 3-week drinking voyages; masons, for whom every funeral was a melancholy 4 day leave of absence for their uncle's maternal stepbrother's cousin's grandmother.
After London's Catch Ups and Board Meetings, Management Meeting and Project Meetings, it was time to embrace a meeting culture where 9am, 10th Sept meant any 3-5 hours around that time to some; and to others; any one day around that day. Meetings, like boxed sets, became mesmerizingly serial.
Some days, the sun burned into the night. On others, it rained without end: we showered outside with sandalwood soap, a yogic ritual. Ministerial civil servants bore down with do not pass go on their personalised clipboards. Random government ministers stopped in to say the purchase of bread was akin to treason, given the endless views of paddy.
They had a point. There is no return after your first egg hopper, as you will find.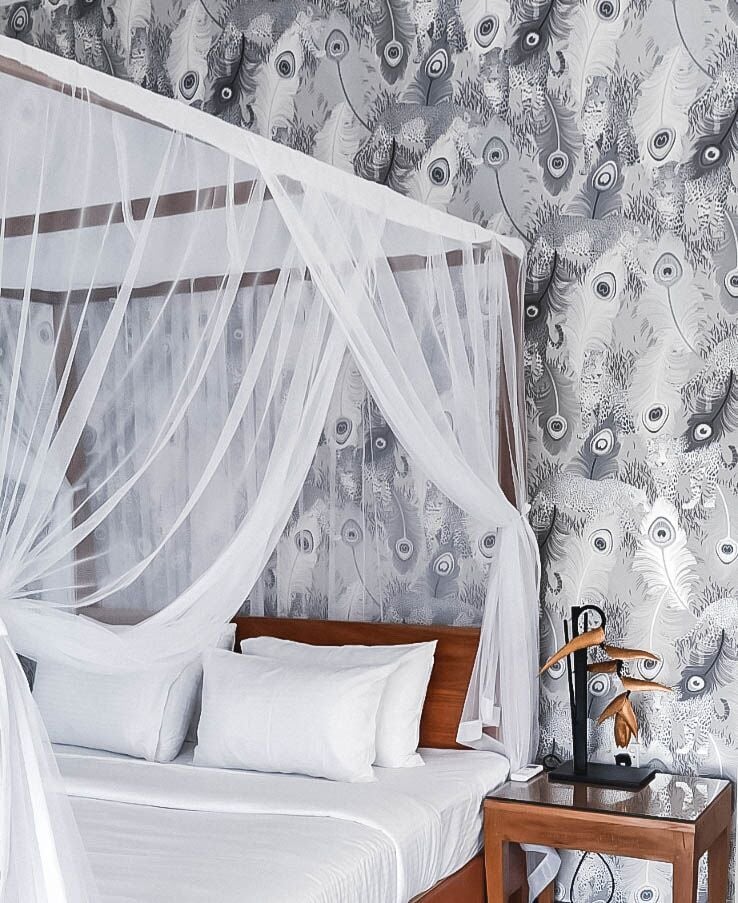 Noyel arrived with a hypnotic symphony of martial arts and tantric yoga. The island's extraordinary disruption of artists revealed themselves. Ancient furniture from decrepit clubs was restored. The cabinet maker's thumb was detached by a fast-moving saw; then hastily reattached – before the monkeys got to it.
Gardens were laid out, generators coaxed into costly service. Wells dug; roads laid. Wi-Fi arrived, like a curate's egg. Plantations were replanted. Chemicals banned. An injuriously luxurious Pineapple Wing was discretely added – lofty views over now open mountain vistas: towering black titanium bathrooms, cool white bedrooms; furniture made from estate trees, lights commissioned as golden heliconias.
Cools winds swept down from distant hills. It was, we realised, a microclimate. Not unlike Eden. A kitchen garden, greenhouses, shade houses and propagation nurseries, exploded like the outbuildings of Versailles. Unnecessary but critical. Like the U.N., rosemary and asparagus grew side by side with Papaya and Curry leaves.
Now the old Walawwa stretches into unseen, connected buildings touching an infinity pool; secretive sun igloos, a huge private amphitheatre, terraces of ginger, cycads tea, cloves, strelitizia, an espresso machine, proper linen, ACs, a library made complete by 24 volumes of the OED, a sorbet maker, and hundreds of works of art.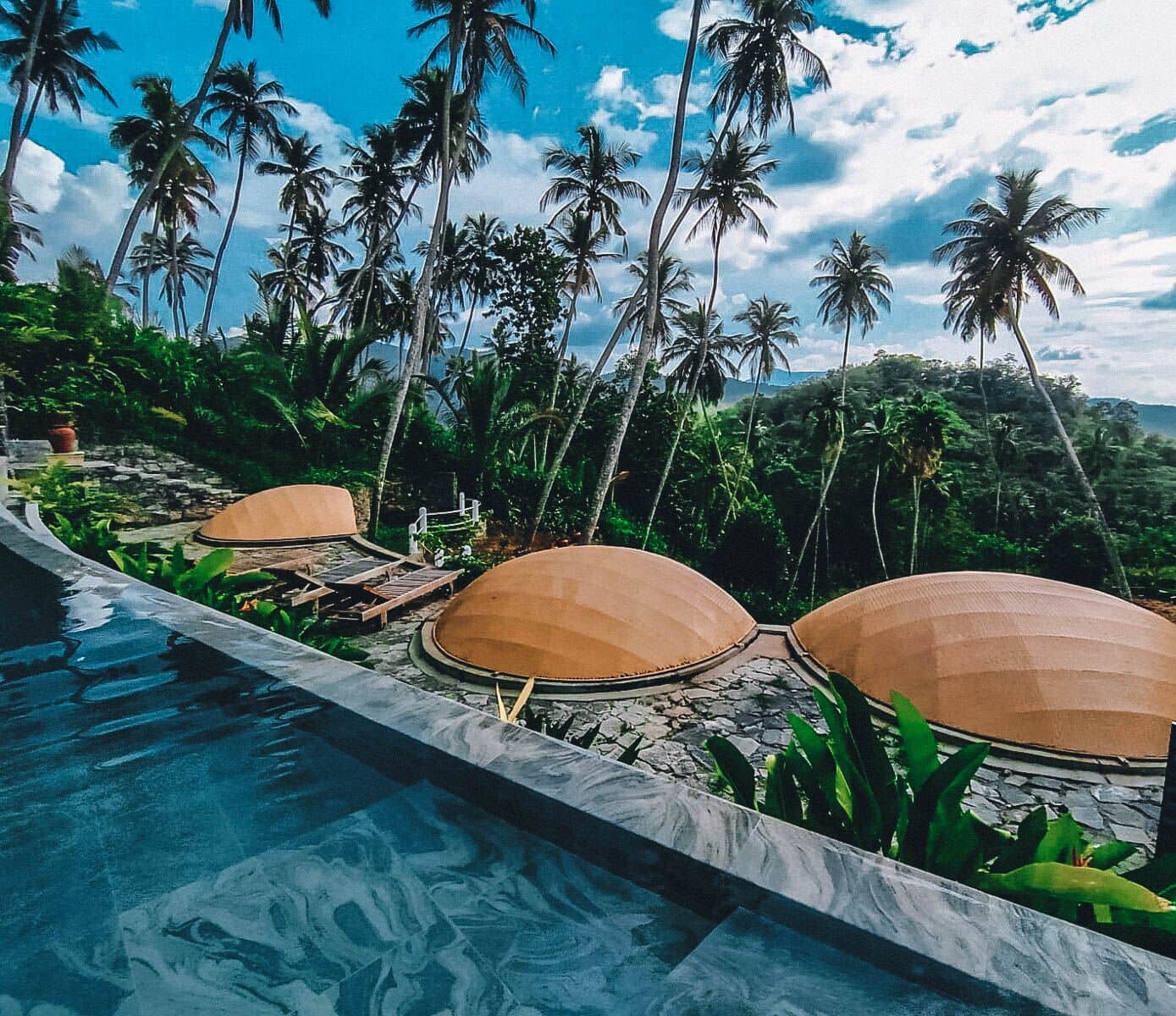 And then the people came. Kasum rescued from adolescent shelf-stacking to go on cooking courses (his bread is better than anything you might buy on the island). Manju, our former tuk tuk driver, now our Angel of Improvisation and God to the three miniature schnauzers who turned their tails on Oxfordshire. Angelo, the Hotel Manager, who moved from attending to Gulf royalty to making us all feel pretty royal. Chinta, who can't stop giggling despite the fact that her family have worked here for 3 generations. Herath, who will serve you lychee martinis and advise on alternative medicines. Janaka, the gardener, who sneaks in to check out his plants on his off days. Many more. Many.
The Thing Is: this is the thing.
The Flame Tree Estate is a hotel in the jungle. A retreat. Utterly private. Wickedly luxurious, very real. No ifs and buts, boring rules, scripted encounters, stodgy reception desk. It is a community of staff and guests; and a genuine home to everyone who is there, then – and to come.
CURIOUS ABOUT SRI LANKA?
Take a look at our Sri Lanka holiday ideas for inspiration.
Want to find out more about Flame Tree Estate?
Alternatively, for tailored holiday advice, give us a call on 020 7924 7133 .

YOUR TRAVEL STORY
After every great adventure, there is the story. There are the stories you tell at dinner parties, the happy accidents that always get a good laugh; there are the 'had-to-be-there' tales, the ones that you recall fondly with your family or travel partner. Then, too, there are those personal moments – the wonder at the beauty, the shock of the new, a fleeting exchange with someone you meet along the way.
We like to think that all Experience Travel Group (ETG) travellers are united by these stories. Wherever you choose to go and whatever you like to do, our holidays are designed to facilitate those magical moments that become memories. And, by getting to know each traveller, we hope that we can reveal the side of the destination that will resonate most deeply with you.
We'd like to invite each and every one of you in our community to share your favourite travel stories. No matter if it's big or small, any holiday, experience or encounter that reminded you why you love travel is worth telling. Get in touch by emailing [email protected].
For now, though, here is one such tale. Remember: the holiday itself is always, always over too soon. It's the stories that live on.
FREE YOUR CURIOUS SIDE WITH EXPERIENCE TRAVEL GROUP

FREE YOUR CURIOUS SIDE WITH EXPERIENCE TRAVEL GROUP