Nick shares part 2 of his top 10 experiences in Southern India. From experiencing local festivals, to sampling delicious food, he gives his insider tips to getting the best out of your holiday to Kerala.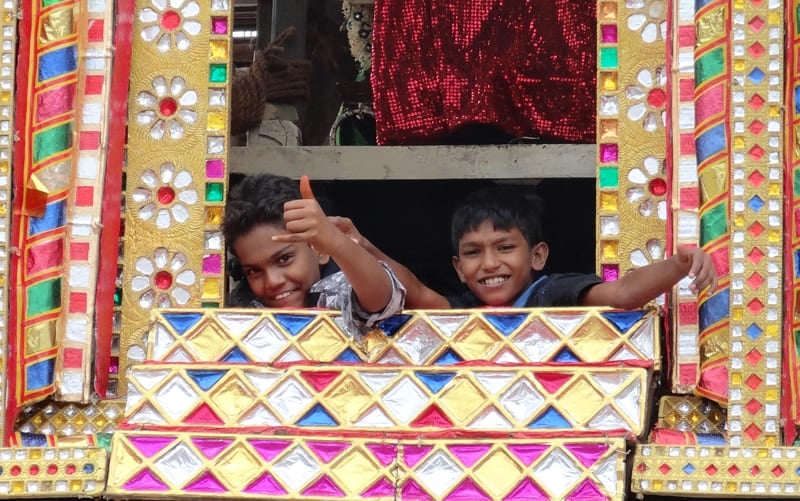 ---
6. Local Festivals from Homestays 
When staying in a homestay or exploring more rural areas of Kerala, you can generally tailor a visit to a local festival. Bombastic, musical and energetic, you can expect lots of performances, religious ceremonies and whole communities coming together celebrating on the streets. Similar to village fairs in the UK, all ages are involved and there's a really inclusive and happy atmosphere. Do note that there won't be lots of other travellers around so you may be asked for pictures with the locals by the locals.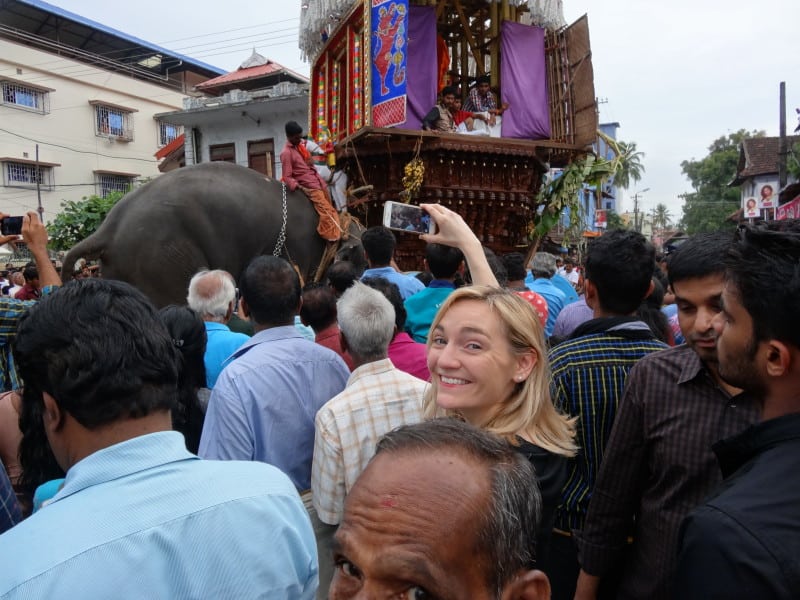 I went to a festival in Kandath Tharavad, north of Kerala's capital Cochin. It involved huge wooden carts dressed elaborately, pushed through the town by elephants. I thought my blonde fiance Clodagh would be the centre of attention but in the end the boys were more interested in being in a picture with me.
The highlight of the entire event was definitely the drumming and dancing in the temple. It went on for half an hour and had clearly been going on for a couple of hours before that – quite a commitment! The village elder, who was apparently 80, was dancing all that time and I haven't seen someone look so happy in a crowded warm environment since I was a young man enjoying London's nightlife.
It's a fantastic place to buy complete tat – I managed to find a drumming plastic duck as a gift to my colleagues at Experience Travel Group's London office.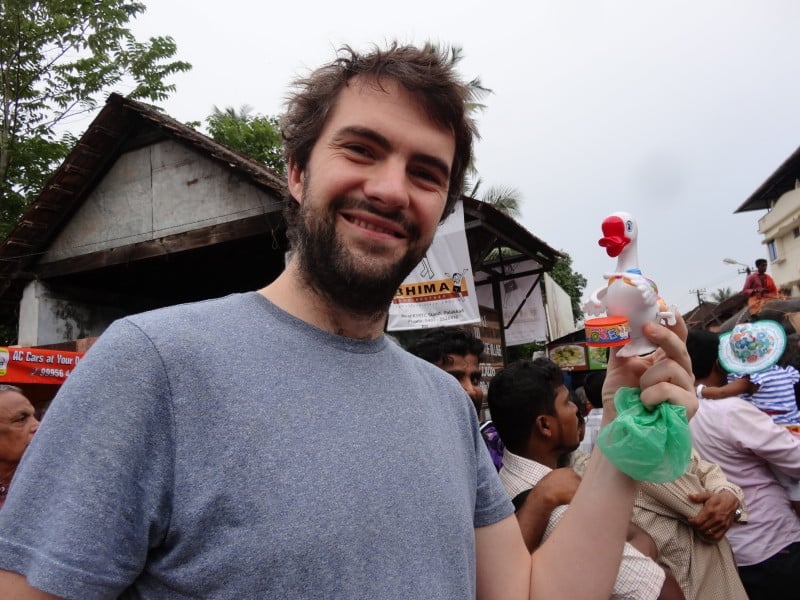 ---
7. Birding at Thattekad
The Thattekad riverside bird sanctuary is a small conservation area with an incredibly peaceful and relaxing atmosphere. At only a few hour's drive from Cochin and Munnar it fits very well within a wider Kerala holiday.
I stayed overlooking the sanctuary at the Hornbill Camp, a series of cottage tents built on raised platforms and treetop houses, set amidst a beautiful coconut plantation. The site overlooks the Periyar River where you can canoe and explore at your own pace. You can also borrow bicycles and ride through forests and tour nearby rubber plantations.
The highlight is the bird watching tour around the local area. The guides from the Hornbill Camp are first class and can are able to spot and identify all the birds you will see on the walk. This region of India, called the Western Ghats, boasts over 450 species of birds and a stay at the Hornbill Camp will enthrall nature lovers. From the Oriental Bay Owl, to Kingfishers, to the iconic Hornbill, the sheer diversity is astounding.
8. Sampling the food
As with any trip to India, the food is a particular highlight and this is especially true for Kerala where there are a range of curries, seafood and vegetarian and 'non-vegetarian' dishes. The actual word 'Kerala' translates into the 'land of coconuts' and food tends to consist of a lot of coconut to thicken and flavour recipes. Compared to the rest of India, it's much more creamy and fragrant and the region is also known for its buttery range of breads that are a perfect accompaniment to the curries.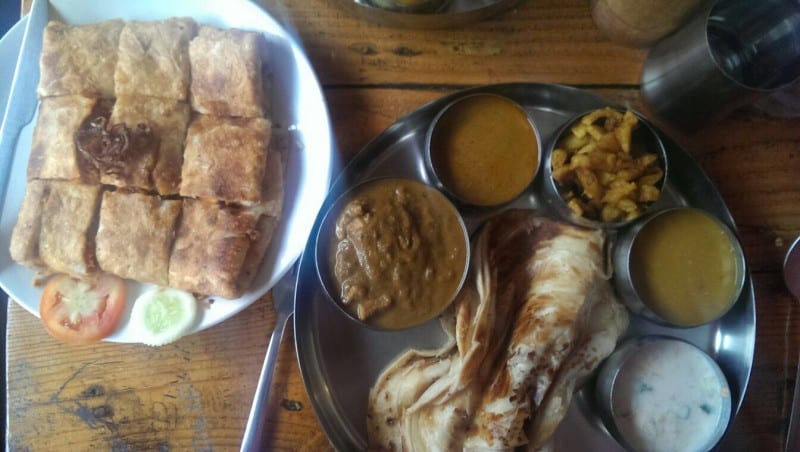 The food was so good that on my final lunch 'the last supper' I couldn't decide between a thali and a stuffed paratha so I ordered both. The waiter kept trying to explain that they were two meals and I kept having to say that I understood and that was fine. Safe to say that I didn't manage both and the picture of me after the meal is a sight to behold!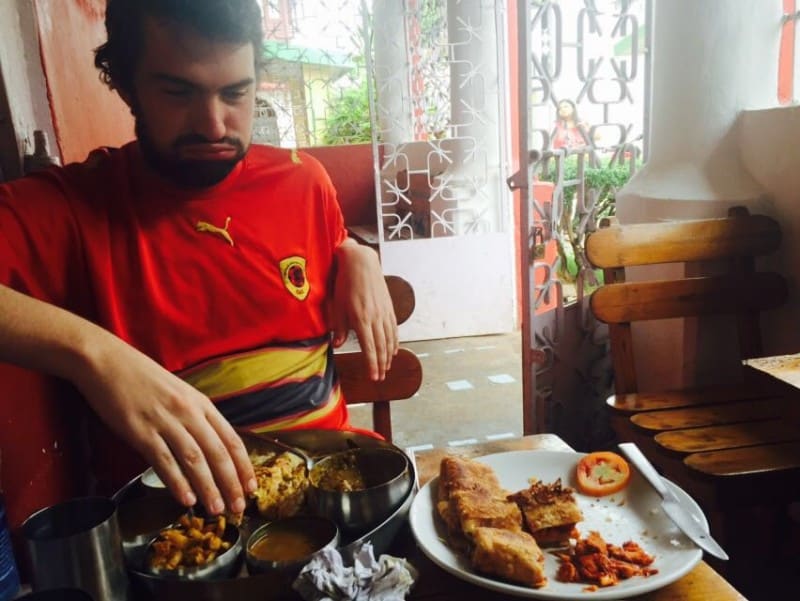 ---
9. Mararikulam Beach
Just two hours from Cochin and very close to the backwaters lies Mararikulam Beach. It makes for a wonderful day trip from a houseboat experience or you can stay longer on the coastline at one of the very comfortable hotels, from the laid back Beach Symphony to the more luxury Marari Beach.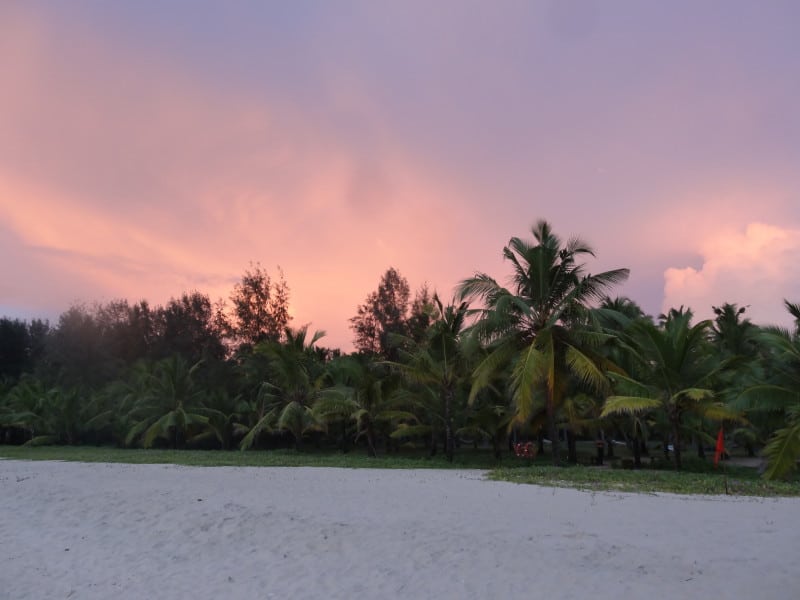 The sands stretch long and wide and it's relatively peaceful and quiet with the resorts being set back behind vegetation. The swimming is good in the sea when in season and it makes for a wonderful place for a sunset beer.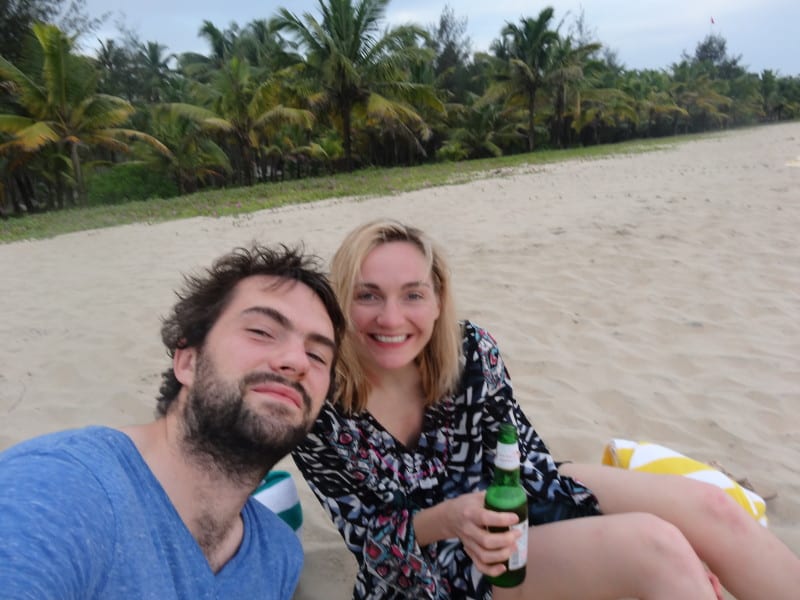 ---
10. Fort Cochin (Part of wider Cochin)
Cochin is one of my favourite cities in Asia and it's oldest European settlement in India, settled first by the Portuguese, then the Dutch. The Fort in the capital is an incredible throwback to the colonial period and the surrounding area is dotted with churches, cemeteries, squares and buildings. It's a lovely place to go for a sunset stroll along the harbour front and through the fish markets. There's also a great selection of restaurants and colonial boutique hotels.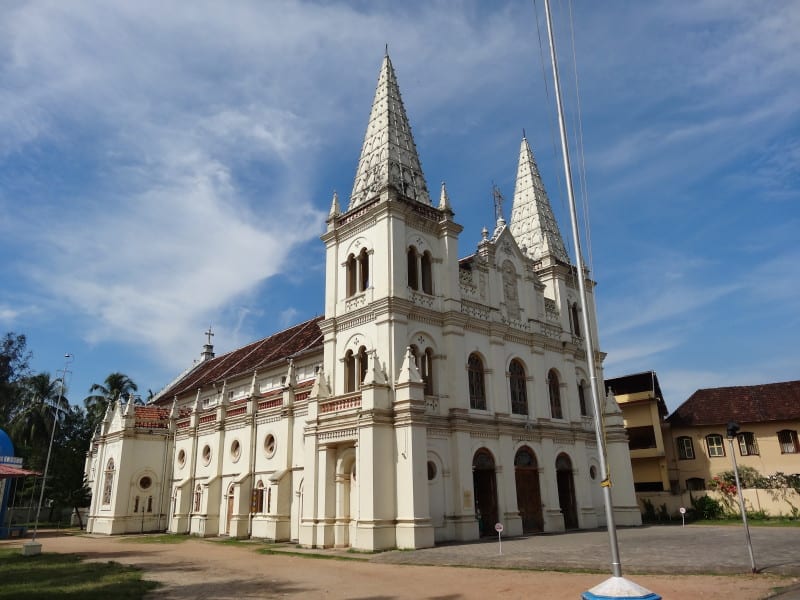 My highlight was taking a tuk-tuk tour around the backstreets. Whizzing past the colour, characters and stunning architecture was an incredible experience.
---
Coming to the end of my top 10 list, I should say there are so many inspiring experiences in Southern India. To give you more inspiration, have a look at these suggested itineraries:
Relaxing and Rejuvenating Holiday in Kerala
Call on 020 7924 7133   for a chat on further ideas about your India holiday. Alternatively, you can get in touch online.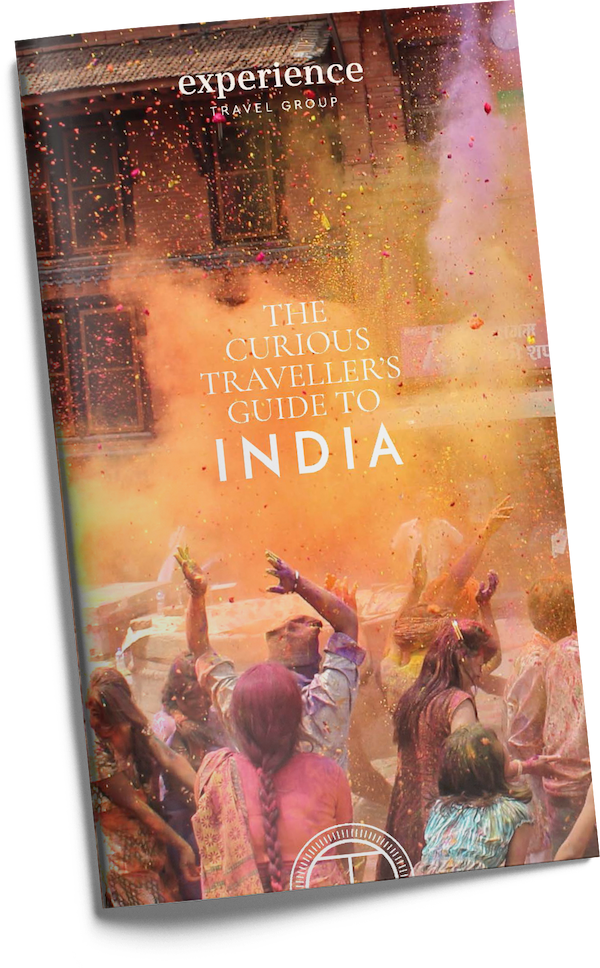 CURIOUS TRAVELLER'S GUIDE TO INDIA
Want to know more? With so much to see and do, planning a holiday to India can feel overwhelming - so our Curious Traveller's Guide to India makes it that much easier. This is our experts' edit of experiences and hotels, plus a detailed breakdown of popular regions and advice for first-time visitors.
DOWNLOAD NOW