The twin volcanic island Sultanates of Ternate and Tidore in the North Maluku Islands, Indonesia, have been enemies for as long as anyone can remember. Despite their remote location, and their proximity to each other (less than 15 minutes by speedboat), their bitter rivalry has persisted through colonial occupation, spice crazes, Indonesian expansion and the passage of countless ships and people on their way east or west. To this day, the language spoken on each island is distinct and conversation between people of opposing sides is carried out in the general dialect of North Maluku, itself different from either of the island dialects.
It's quirky places like this that bring a real joy to travelling in Indonesia. Made up of over 17,000 islands, it's a constantly surprising and fascinating country – these two islands alone are an incredibly rich and rewarding place to visit.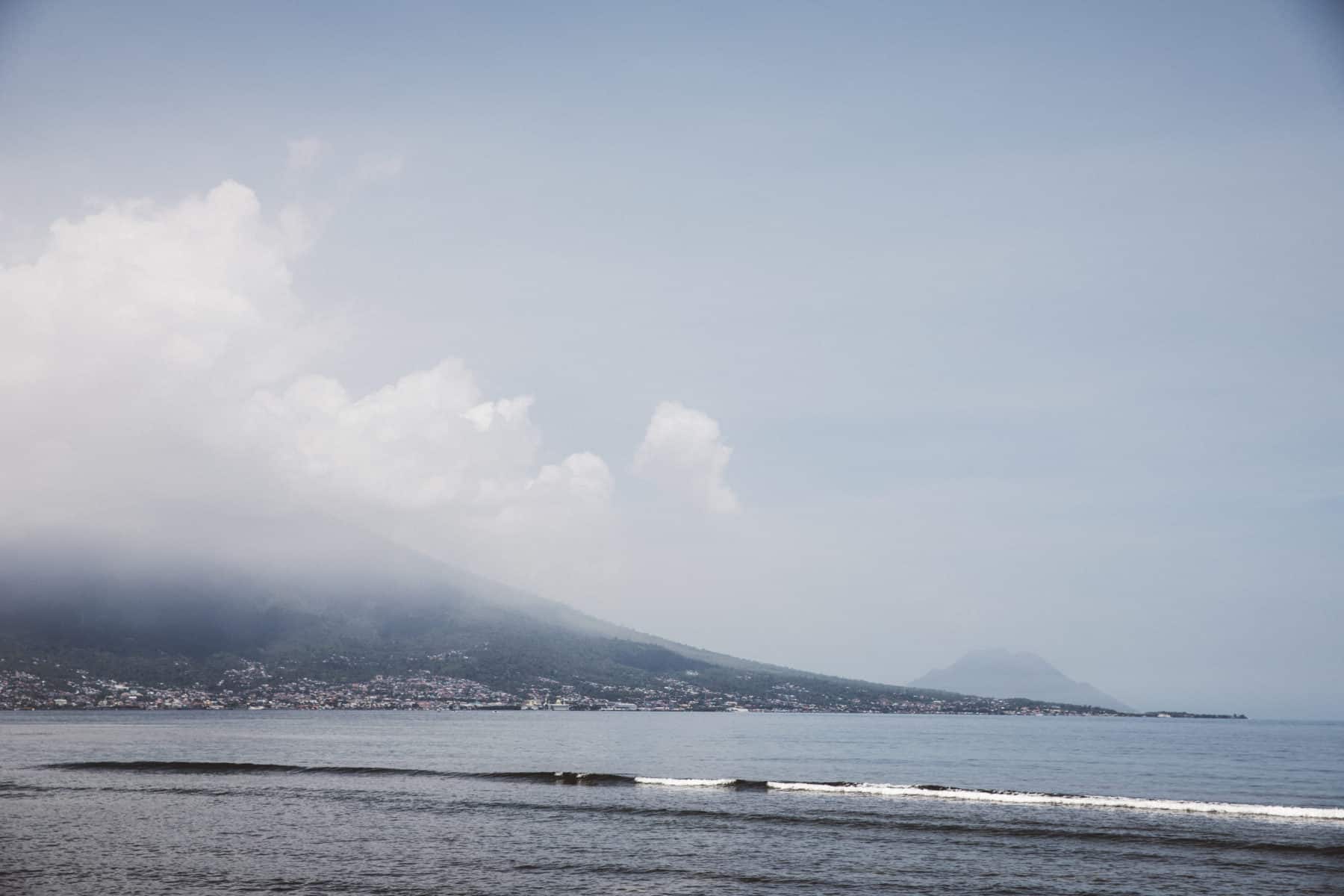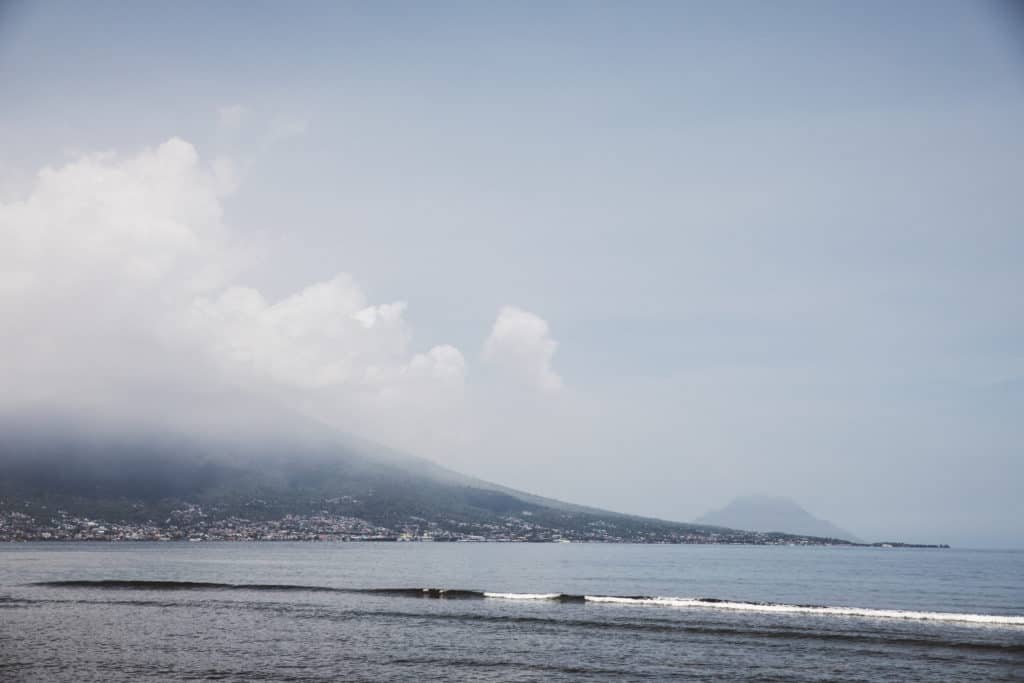 Ternate is the busier, more bustling city. It's a city of around 250,000 inhabitants, packed tightly around the lower reaches of the dramatic cone-shaped and active volcano, Gamalama.
For a place seemingly so remote and off-the-beaten-track, there's a feeling that plenty goes on. The harbour is a hive of activity, with passengers and goods moving through or from here to all parts of the archipelago. The narrow roads are packed with traffic and purposeful looking people, and there is a sense of busy commerce.
It's an island with a well-developed sense of fun and enjoyment, though booze is frowned up and quite hard to locate. Colonised by the Dutch, the Sultanate was once fabulously wealthy, dominating the 'Spice Islands' of Maluku, largely on the proceeds of the clove trade. To this day, cloves are grown on the rich volcanic soil. They seem to have spent much of this wealth in fighting their neighbouring island, though interestingly neither side ever quite beat the other, suggesting a degree of underlying and unacknowledged interdependence.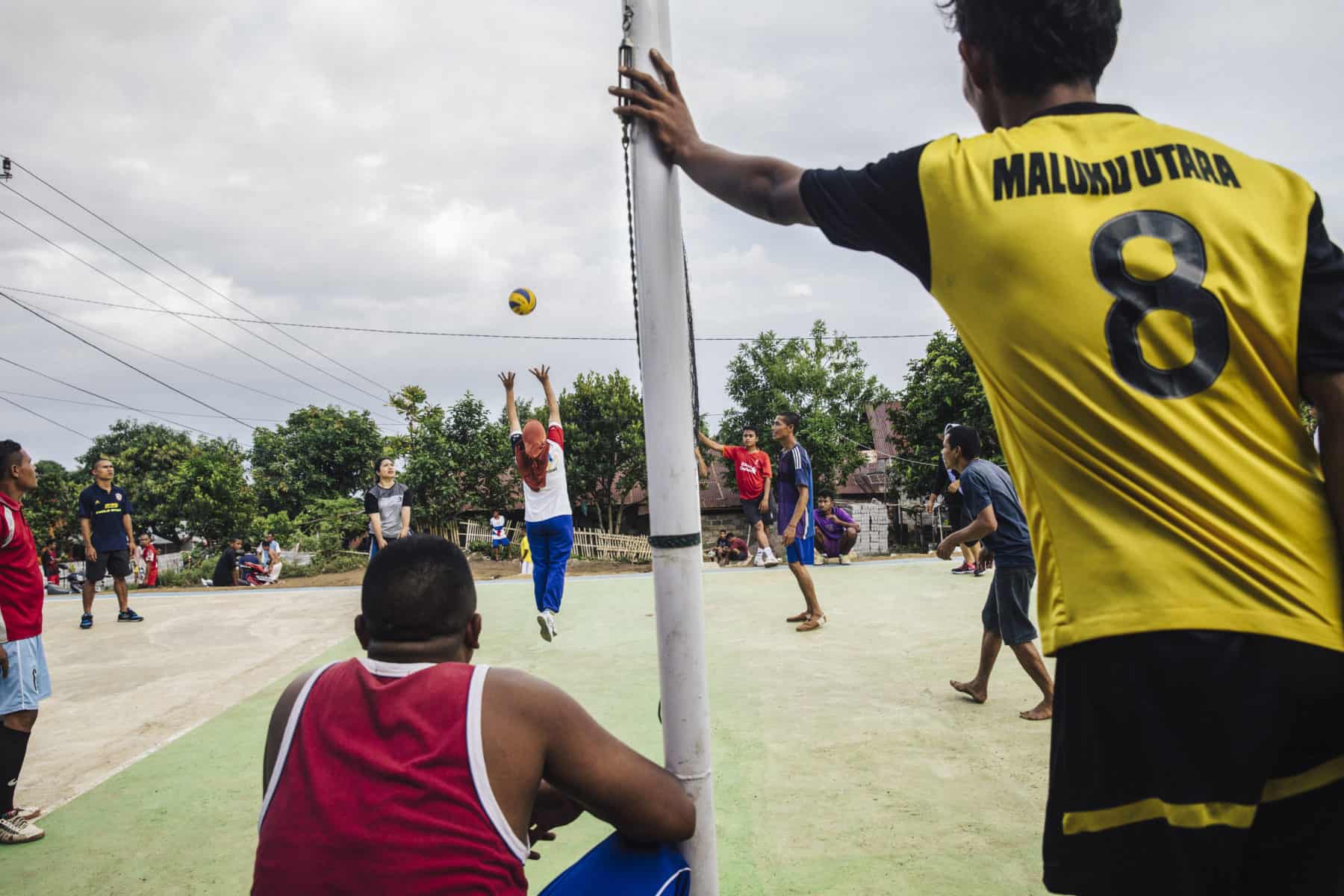 There are several features of life on the island which strike the casual visitor. For a start, they seem to be sport-mad, with countless joggers braving the oppressive equatorial heat and humidity. At a certain time in the evening, people come out and head to their nearest stretch of flat ground (there isn't much) and play volleyball or an intricate variant of football played with tiny goals, dancing feet and rapid passing. Woman are as keen as men and apparently several members of the Indonesia football team hail from these parts.
Apparently, locals put their sporting prowess down to their fish-heavy diet; and indeed, another feature for the visitor is the spectacular quality of seafood on offer. A large night market features an incredible array of seafood which you can select and have BBQed right there in front of you. Served grilled with variants on a dabu dabu sauce (a delicious and ubiquitous dressing, also common in the closely connected Manado region of Sulawesi, made with shallots, green chillies, tomatoes and varying amounts of soy, sugar and lime juice), rice and fresh vegetables. You won't see a more enticing catch anywhere in the world. Throughout the day there are restaurants and makeshift stalls selling all manner of tasty seafood.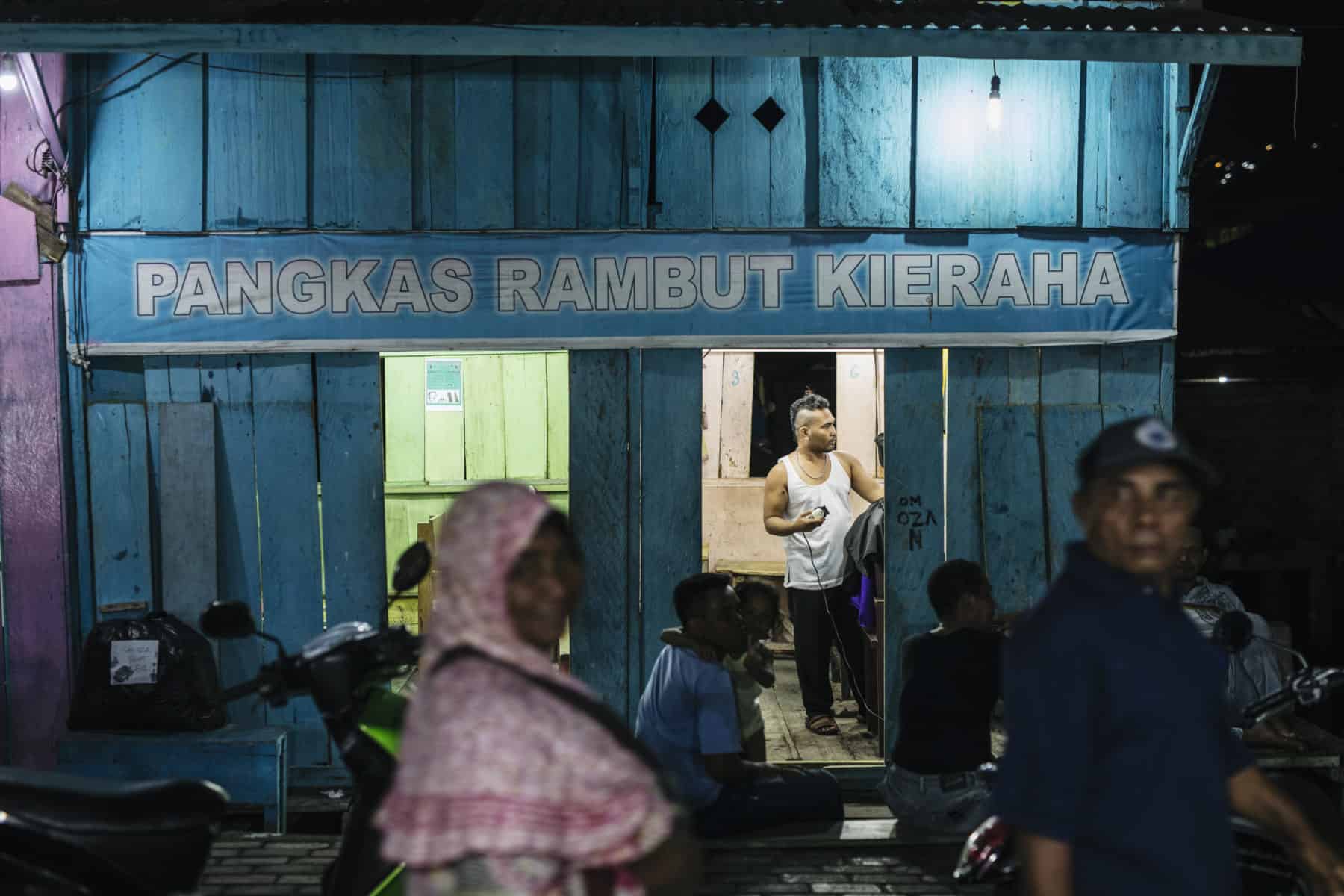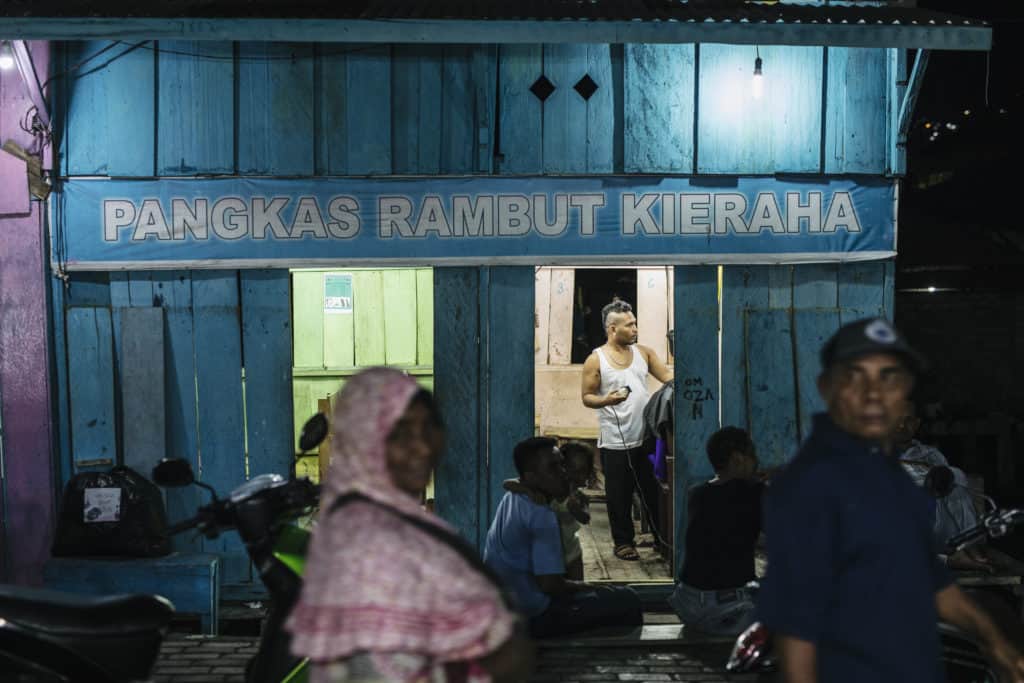 It wouldn't be quite right to not mention that Ternate has a plethora of Mosques and barber shops. The mosques are understandable: this Islamic sultanate and was once the heart of an Islamic empire which stretched to Ambon and Papua. In fact, the city is not so much a city as a series of small villages, each of which has its own mosque. The barber shops are less easy to explain, but it does make Ternate a great place for a haircut. From backstreet shacks, to cool-looking hipster joints, Ternate has more options for a trim than one might believe was strictly necessary…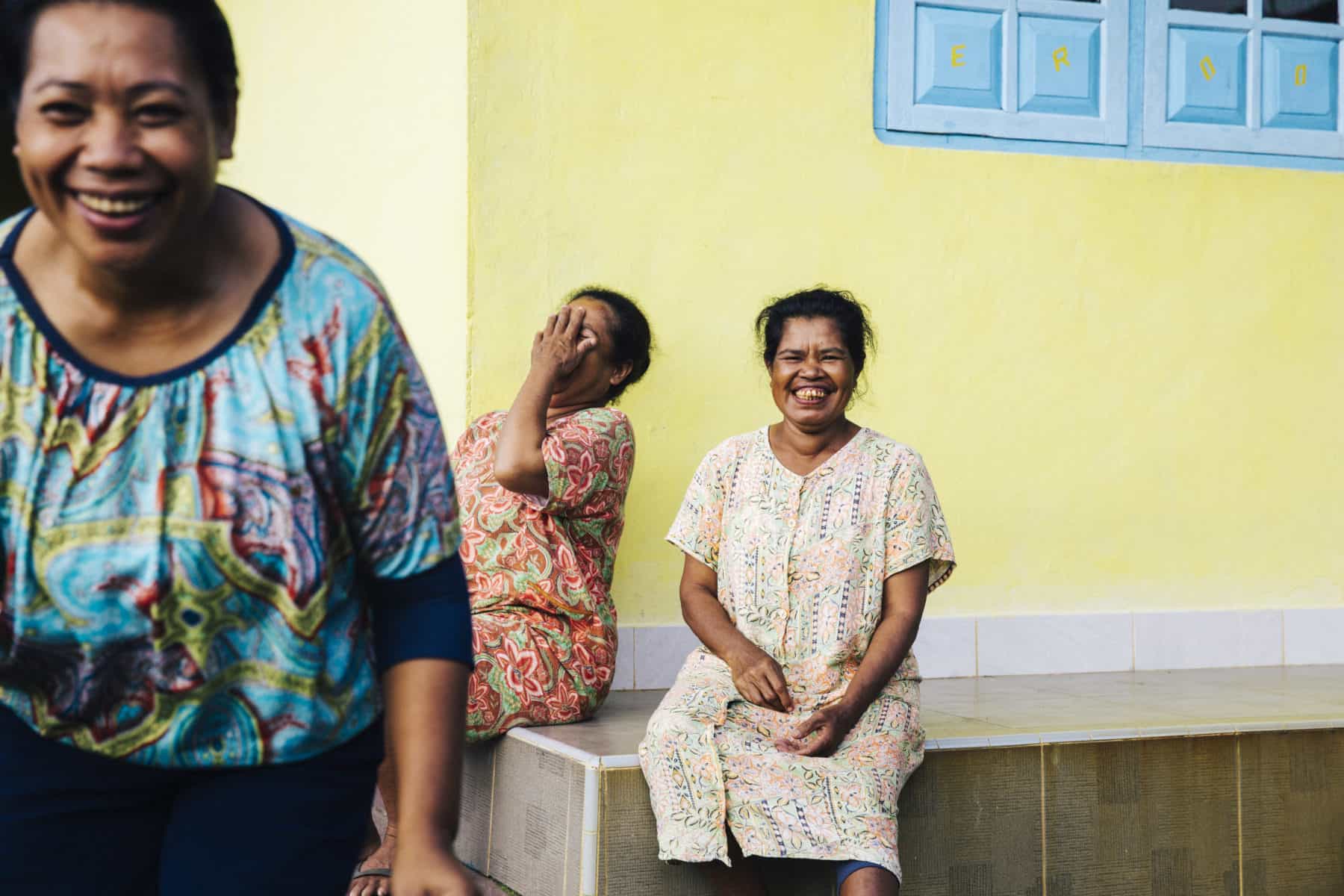 Neighbouring Tidore, on the other hand, has a completely different feel. Colonised by the Spanish, it almost the feel of a remote Caribbean island, with blooming bougainvillaea, colourful villages, well-maintained public amenities and a laidback, peaceful charm.
One of the joys of travel is challenging your perceptions about how the world works. That's partially why Tidore's sharp contrast to its neighbour so intriguing: the difference between these two islands is just such a fun surprise, and the lack of explanation as to why almost adds to the allure.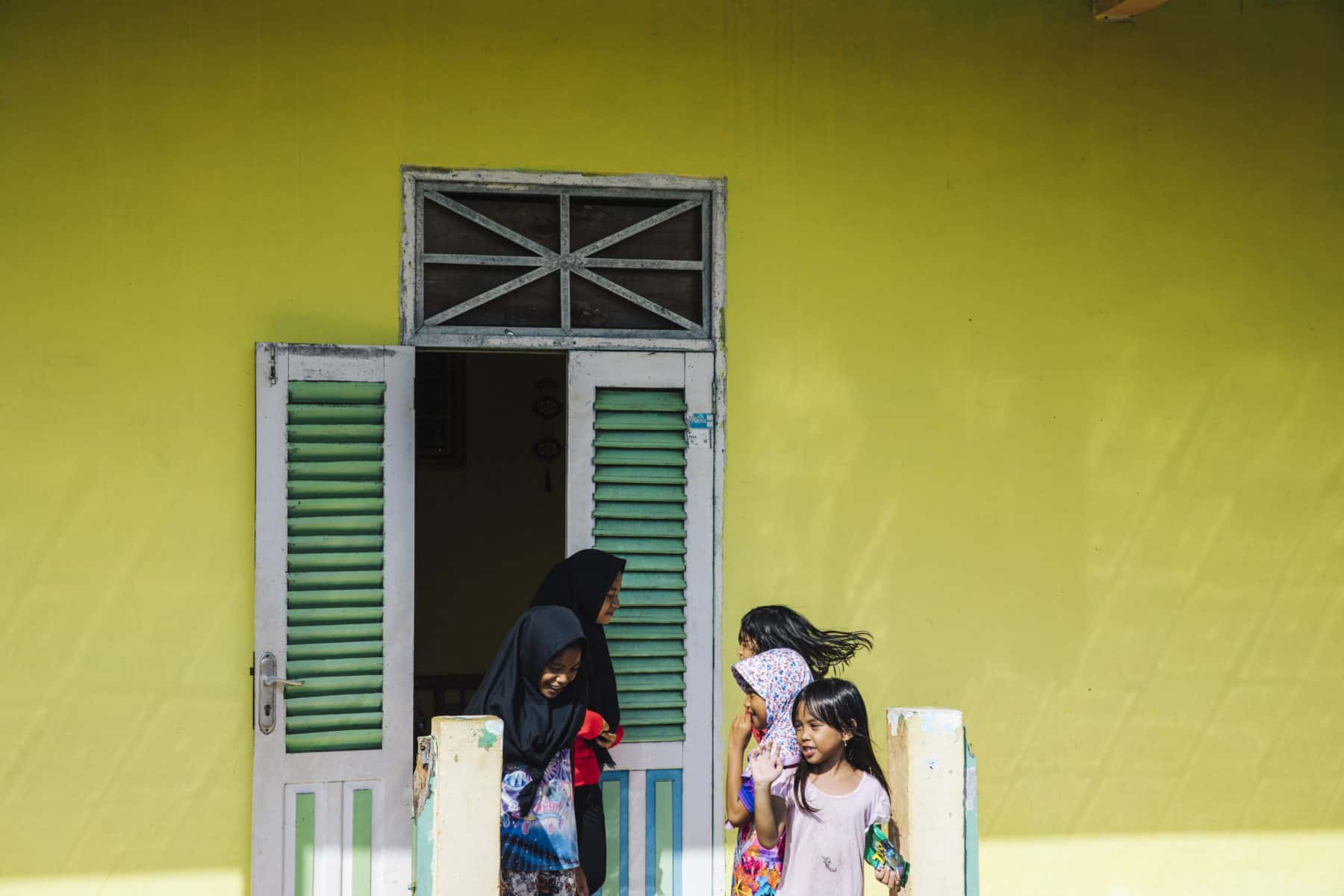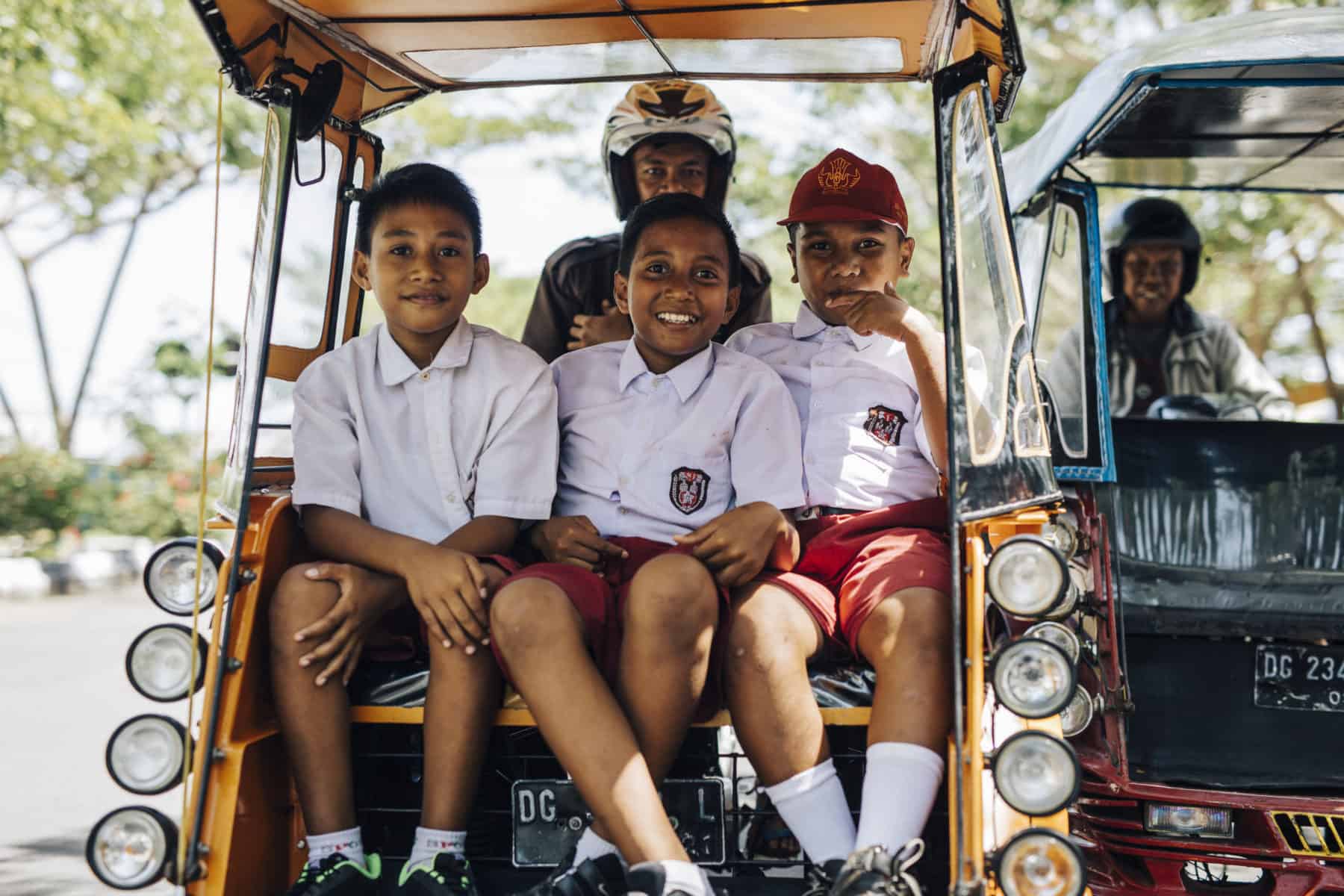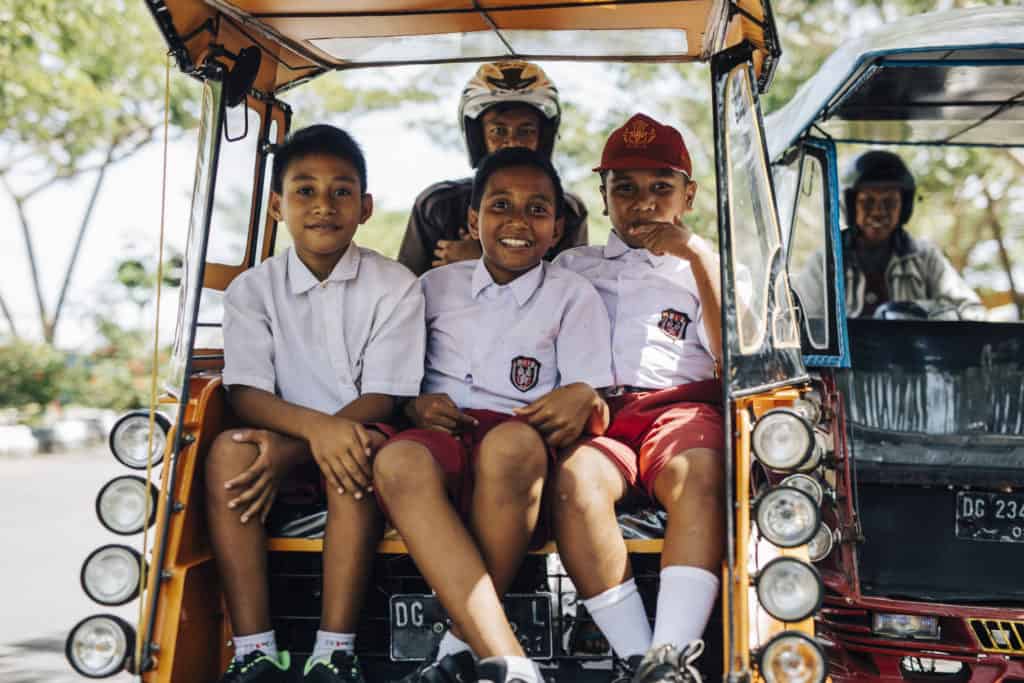 The characteristic and traditional Maluku houses are much in evidence here with colourful striking villages dotting the countryside. There is an obvious pride taken in the public areas and gardens, and the Spanish fort, in particular, has an absolutely gorgeous garden, lovingly tended. A treat for the very few tourists who make it each year.
The wide empty roads of Tidore with only occasional traffic seem like a riposte to those on the neighbouring island: what you are you all rushing about for over there?
You can while away many pleasant hours overlooking the sea, coffee in hand, gazing at the larger island of Halmahera on the horizon as all around you spices are laid out to dry in the baking sun. If the island is sleepy in the morning, it becomes positively soporific in the afternoon as the intense afternoon sun induces a kind of dazed stupor. The best you can do is retreat to one of the lovely beaches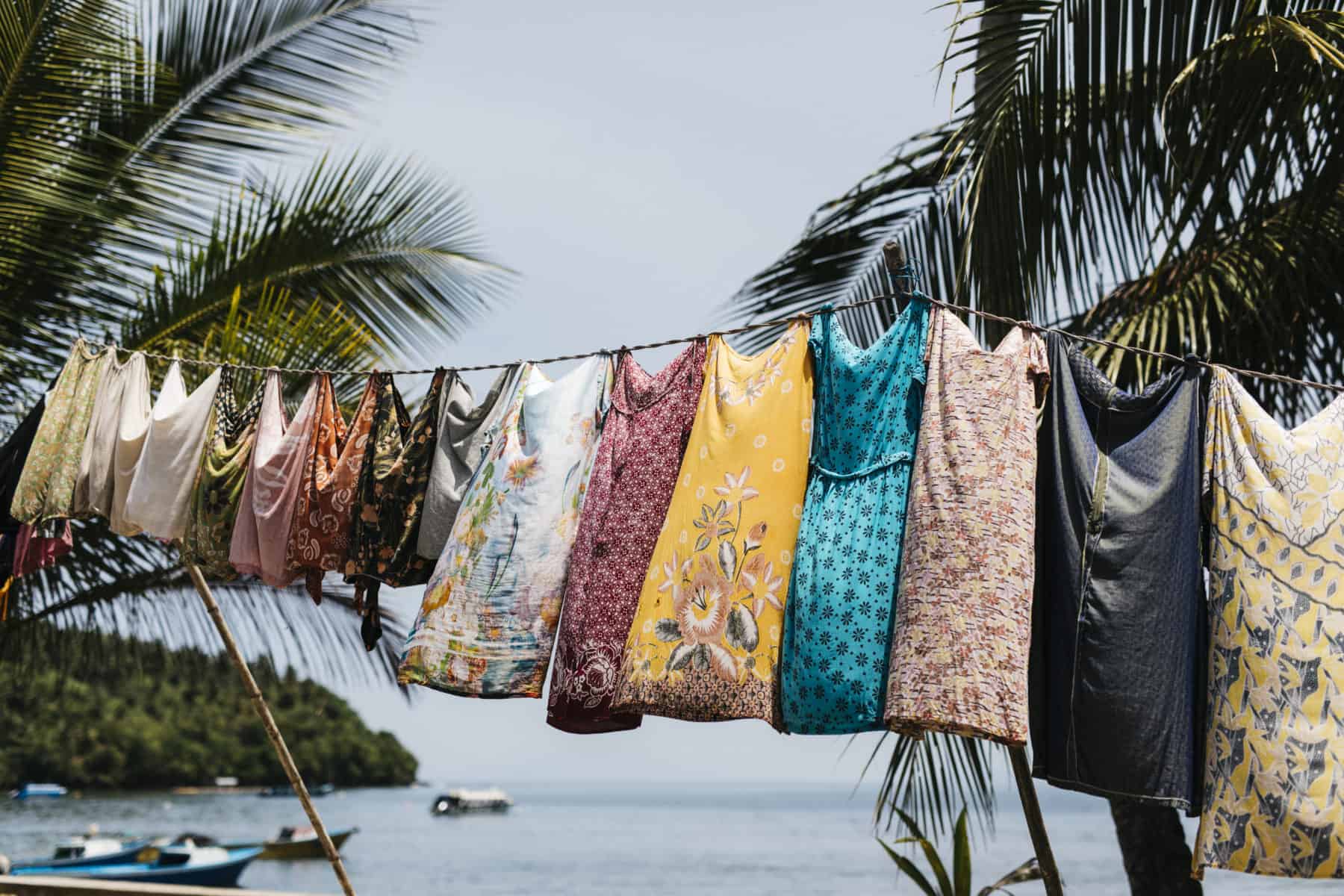 Curious about a holiday to Indonesia?
Download your complimentary country guide. It's packed with insider tips on when and where to travel, hidden experiences, best beaches and boutique hotels.

We don't believe in standing still. Watching the world go by through a window. Hearing it through the stories of others.
You want to be in it, out there. Asking questions and finding answers. Finding yourself in worlds unknown. Finding the path less trodden. Meeting people with a different story to tell.
Just ask why, what, how, who? We'll never stop helping you find the answers.
Our travellers come home with stories to tell, memories to keep and new ways of seeing their lives around them. That's what happens when you truly connect with a destination.
FREE YOUR CURIOUS SIDE WITH EXPERIENCE TRAVEL GROUP

FREE YOUR CURIOUS SIDE WITH EXPERIENCE TRAVEL GROUP