We're walking 40km on the south downs, whatever the weather, and we need your help! We want to raise £1000 to contribute to education in Myanmar. Will you support us in our aim?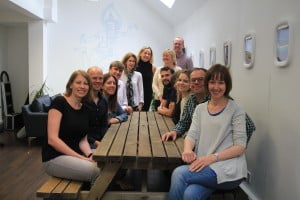 Experience Travel Group is a member of the Association of Independent Tour Operators (AITO), an organisation linking independent travel companies so that together we can be a stronger force in the tourism industry. In celebration of AITO's 40th birthday, they've invited us to join their charity challenge based around the theme of 40.
We're combining as an entire team to march across the south coast to raise money for our destination charity: Heal Kids. This is a small NGO contributing to the needs of Burmese young people with a particular focus on education.
Did you know as little as 50% of Burmese children attend secondary school?
Did you know the standard of education in Myanmar ranks 120/179 in the world?
Did you know that Burma spends 0.8 of its GDP on education compared to 4.9 as a global average?
£1000 is enough to help build accommodation for children to live in whilst they study at secondary school and further support a variety of schemes to help young Burmese with learning. We need your support to reach this aim! However much you might be able to contribute – please donate by following the link below – your help will be greatly appreciated.
Please reference 'AITO Walk' in your donation so we know how you came to hear of Heal Kids.


For more information on Heal Kids as a charity, do watch our short film here: