Living Traditions
Kehen Temple, Rural Bali
TRAVEL CURIOUS
The way in which we all experience travel is evolving. ETG travellers are increasingly seeking out the authentic stories that lie behind the glossy brochure images, and which, we like to say, reveal the fabric of a destination. So, inspired by your own travel moments, we sought out some of the very human stories that lay behind them. We wanted to share them with you; to inspire you to start thinking about your next travel story and inspire like-minded friends and family members to do the same.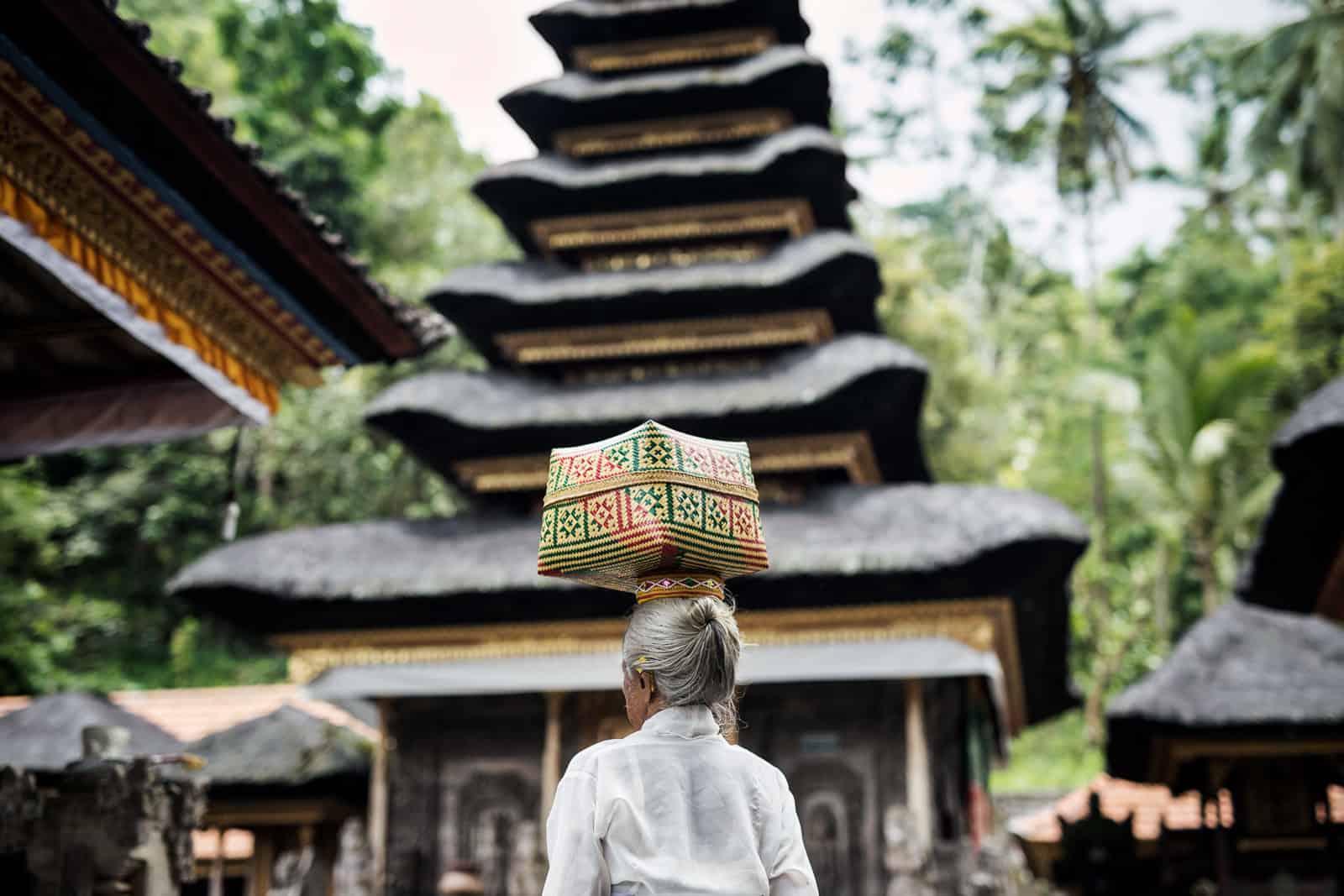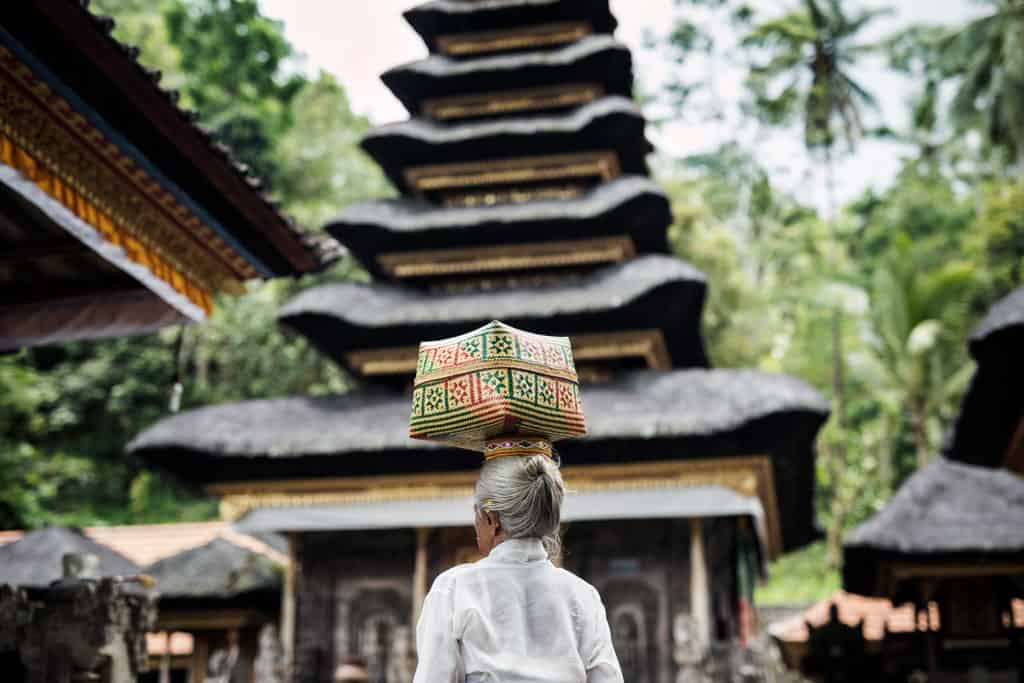 The lady at the Temple
There's so much more to Bali than the overcrowded beaches of the southern coastline.  And so much more to Indonesia than just Bali.  The rich traditions that made this island so unique are very much alive and flourishing. Inspired by your travel encounters, we wanted to share an amazing story from a visit to the temple of Kehen. If you want to experience the Bali we didn't notice, you might also get the chance to meet Ni Ketut Sari, one of our Indonesian heroes, or another like her. This was just a chance meeting.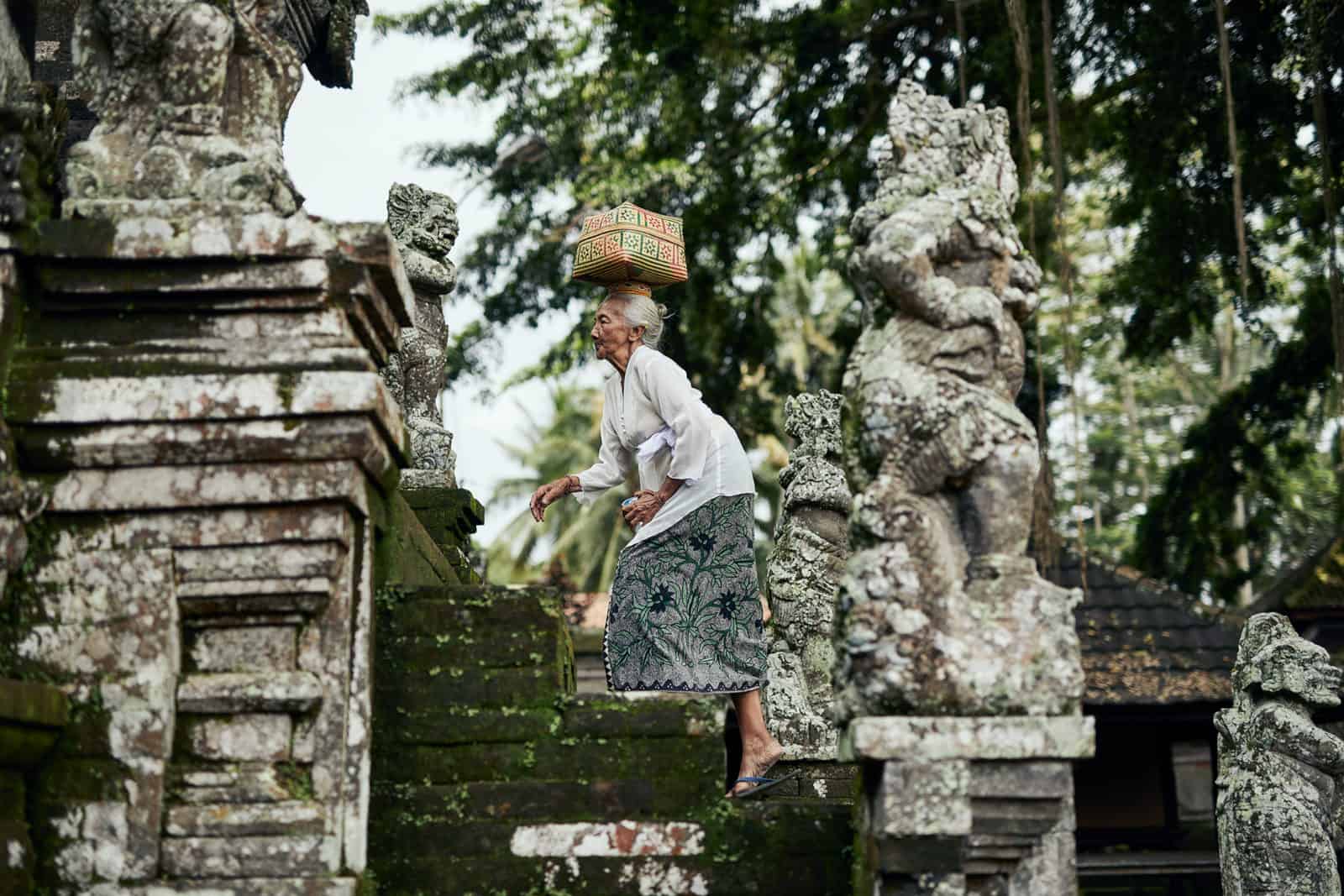 Time to get away from the tourist trail
There's no escaping it: Bali is just getting busier and busier. Each year a list of (admittedly lovely) luxury hotels opens along the south coast and around Ubud, so the tourists come in droves. You can easily find yourself stuck in traffic for well over an hour when travelling from Seminyak to Jimbaran, even though they're only 25 kilometres apart. It's quite an unstoppable force. But there's a reason: Bali is just magical. In a way, because so much focus is on the south coast and Ubud, it only takes a little bit of searching to get away from the crowds.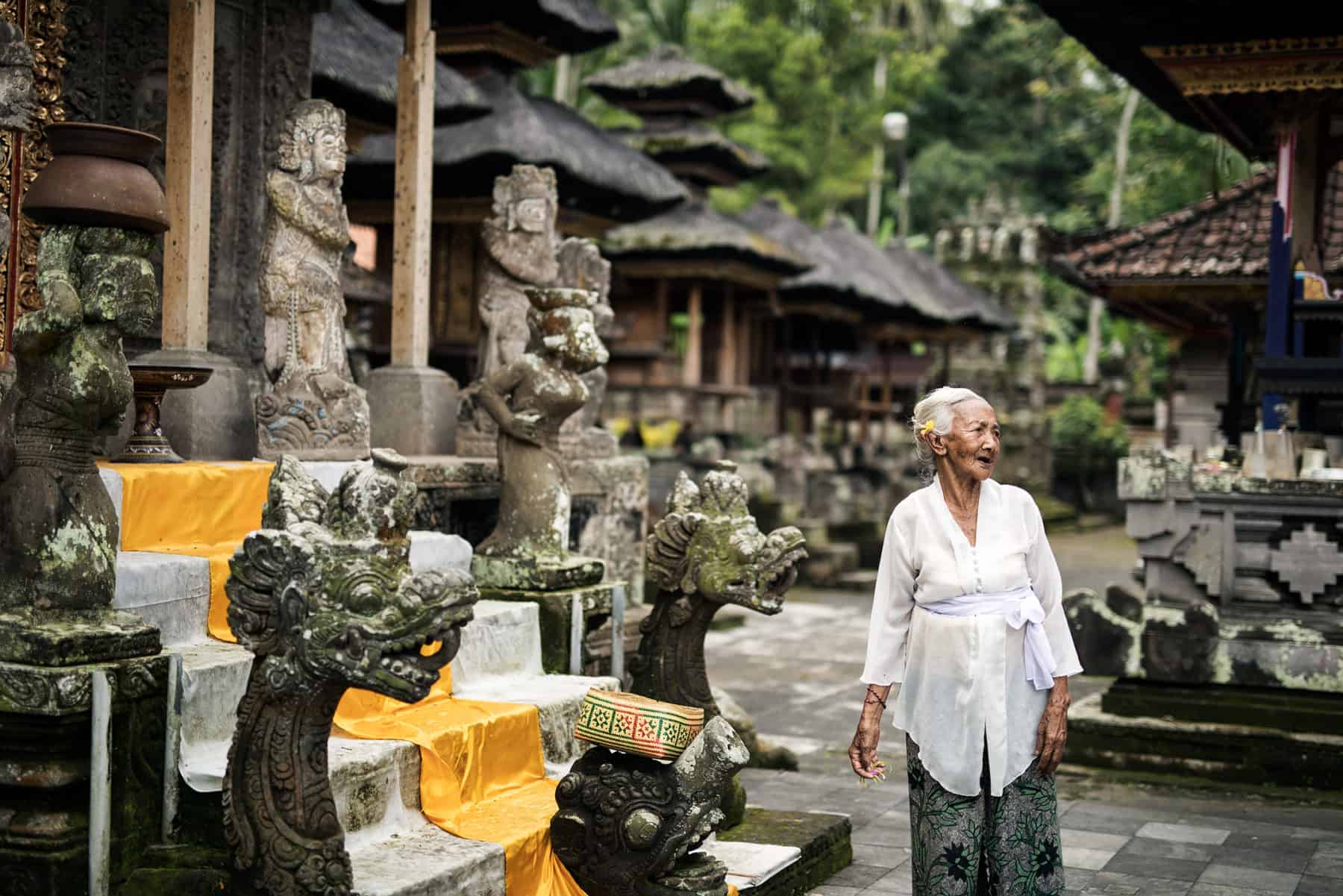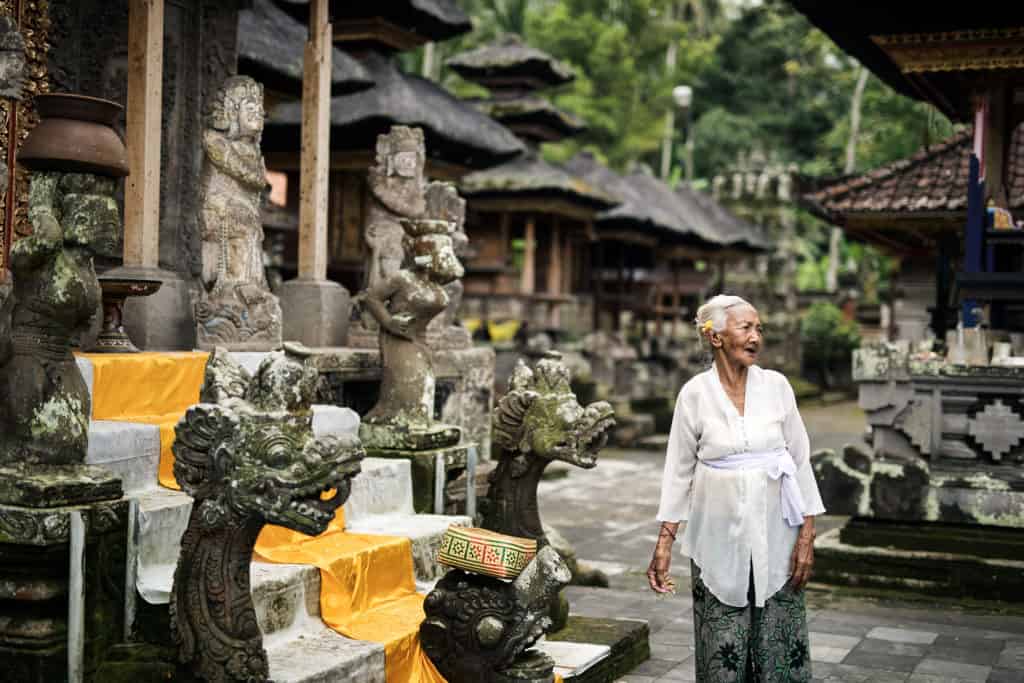 You know the part in The Lion, the Witch and the Wardrobe when they find the door to Narnia? Well, that's what visiting Kehen Temple felt like, after a lot of frustrating visits to places we hoped would showcase the Bali that we know and love, but it just wasn't happening. We were inspired by the stories our ETG Travellers had told us about their experiences in this very spiritual part of the world, but it was proving tricky to capture.
But when we stopped looking, the Bali we didn't notice revealed its magic. For about 30 minutes, the temple was completely peaceful, with only the sights and sounds of Ni Ketut Sari going about her daily ritual. What an amazing experience. It was only brief, and the time flew by – but that's what travel moments are, right?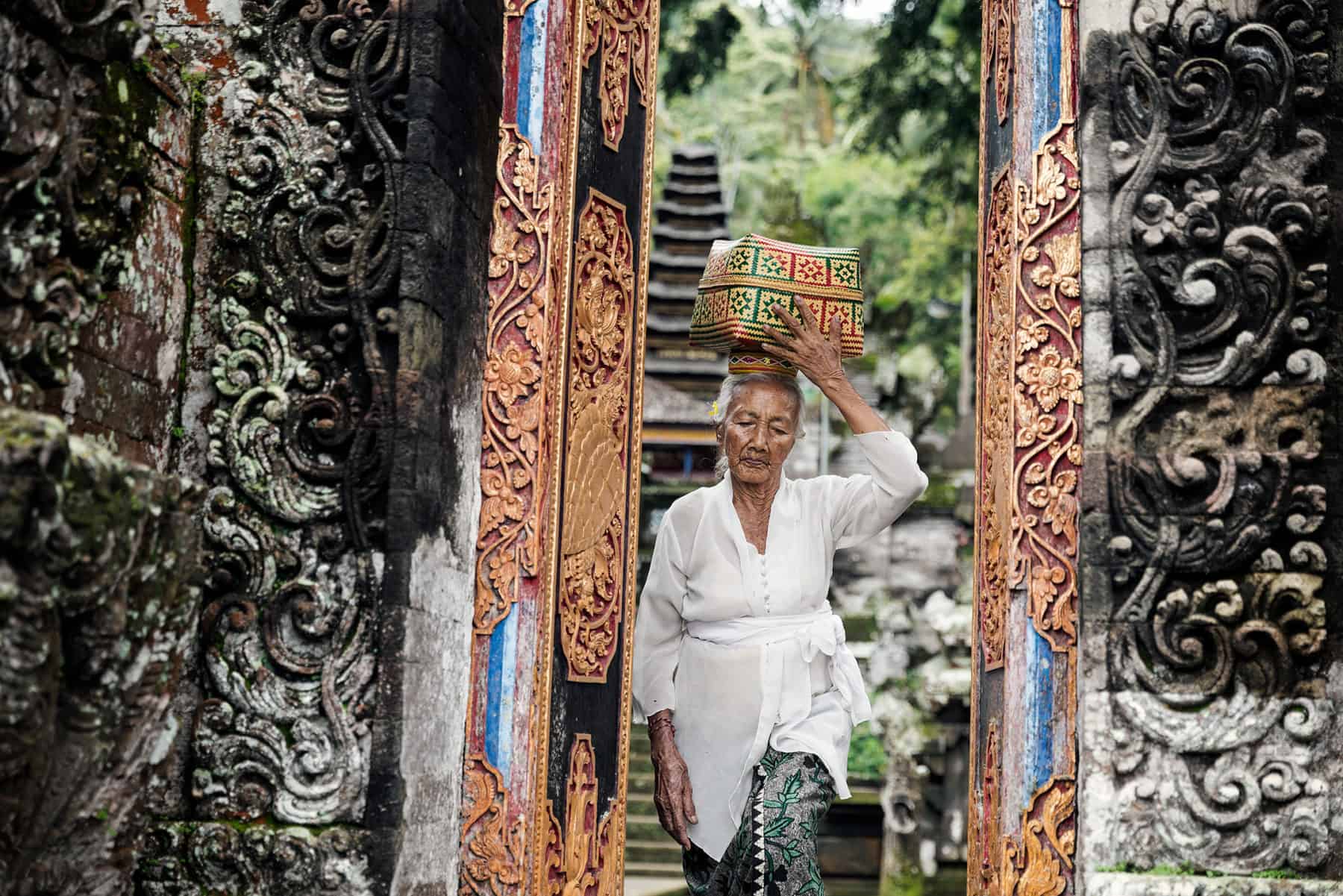 Meet Ni Ketut Sari
Ni Ketut Sari has lived in rural Bali for an incredible ninety-five years, working for eighty-five or so of them. Her family said she'll never stop doing the daily ritual at Pura Kehen and her grace, poise and elegance was amazing to see. She has three grandchildren who all work in the local area selling gifts to tourists, often outside Kehen Temple.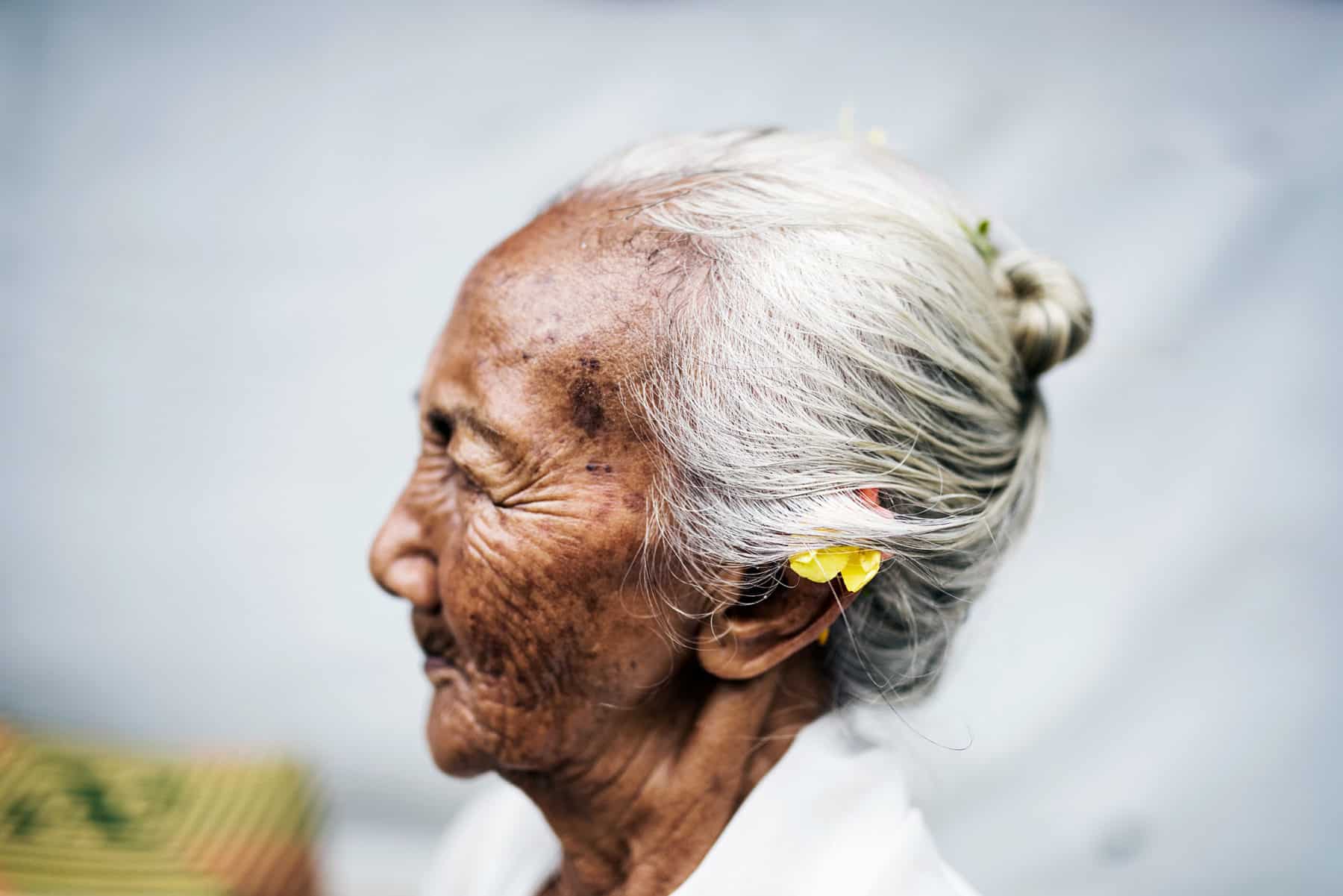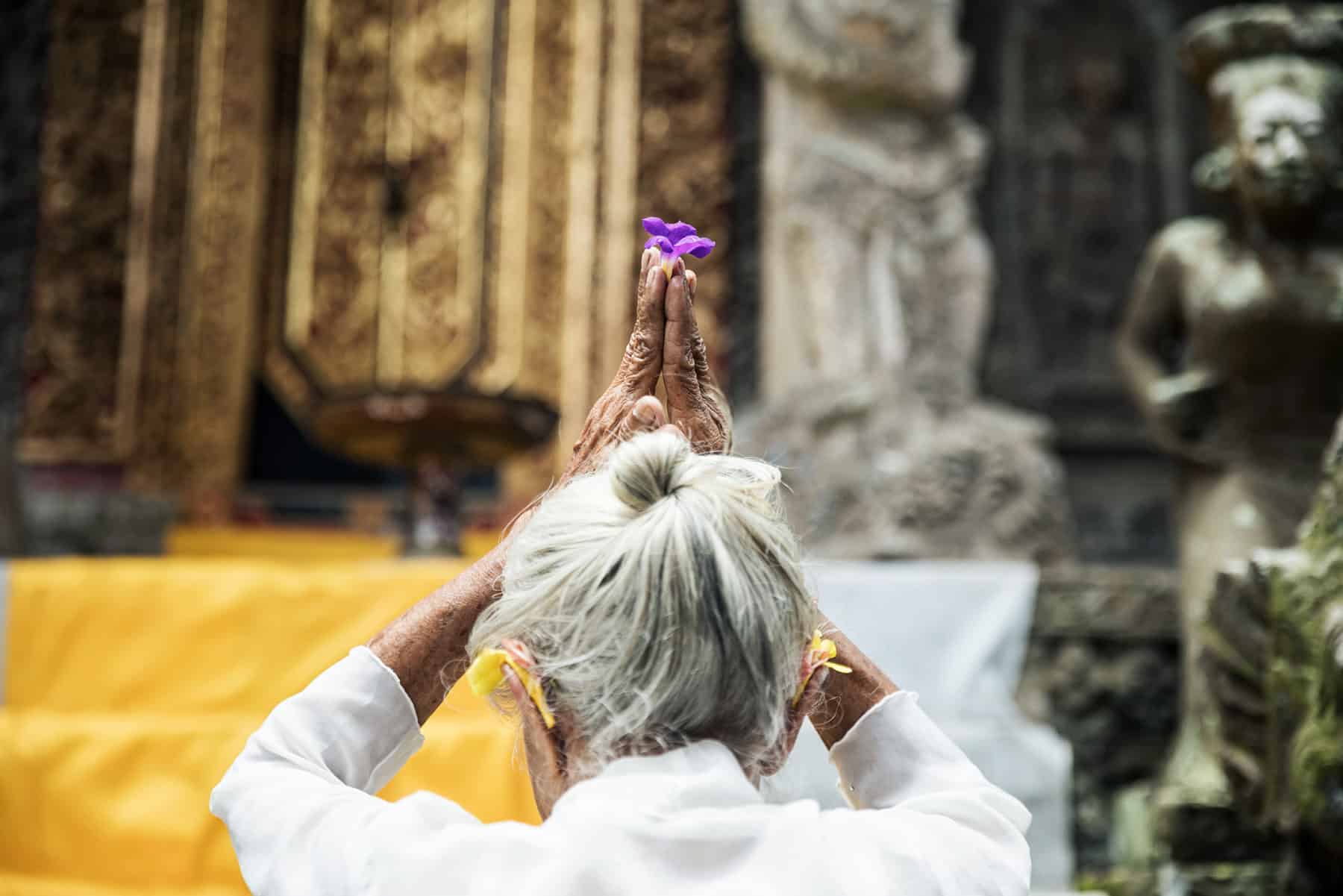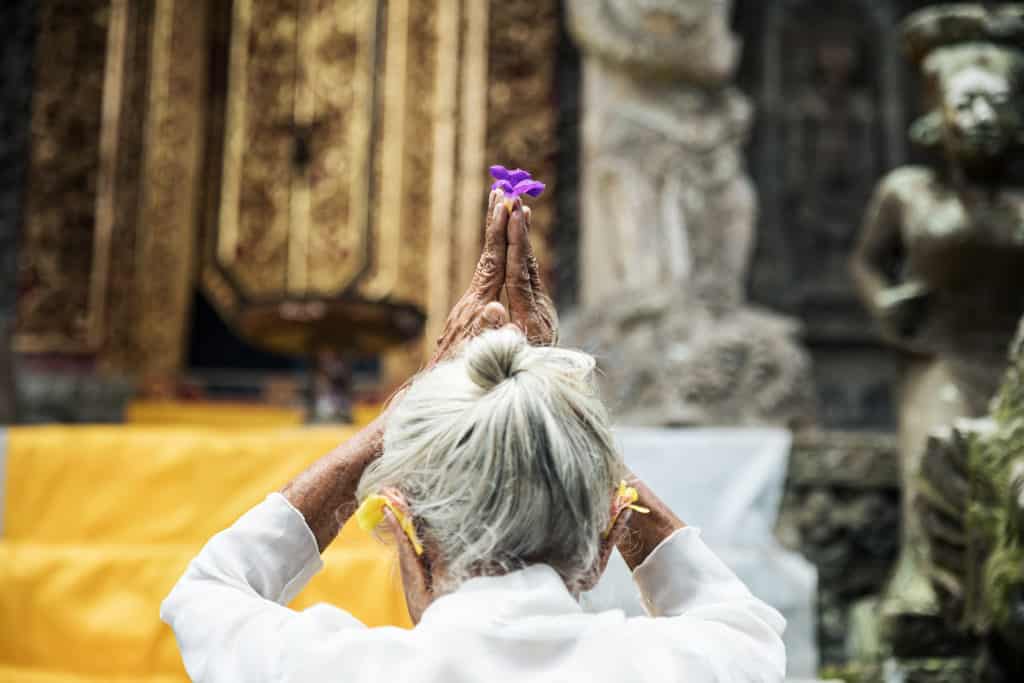 Ni Ketut Sari has no desire to give up work and loves meeting people from around the world. She runs a small art shop outside her house. 
If you'd like to meet Ni Ketut Sari, then there is sometimes an opportunity on our 'alternative explorer of Ubud' tour, which takes in Kehen Temple. But whether you meet Ni Ketut Sari or not, once you get away from the crowds and find your inner explorer; in the Bali we didn't notice, the stories come to you – sometimes when you least expect it…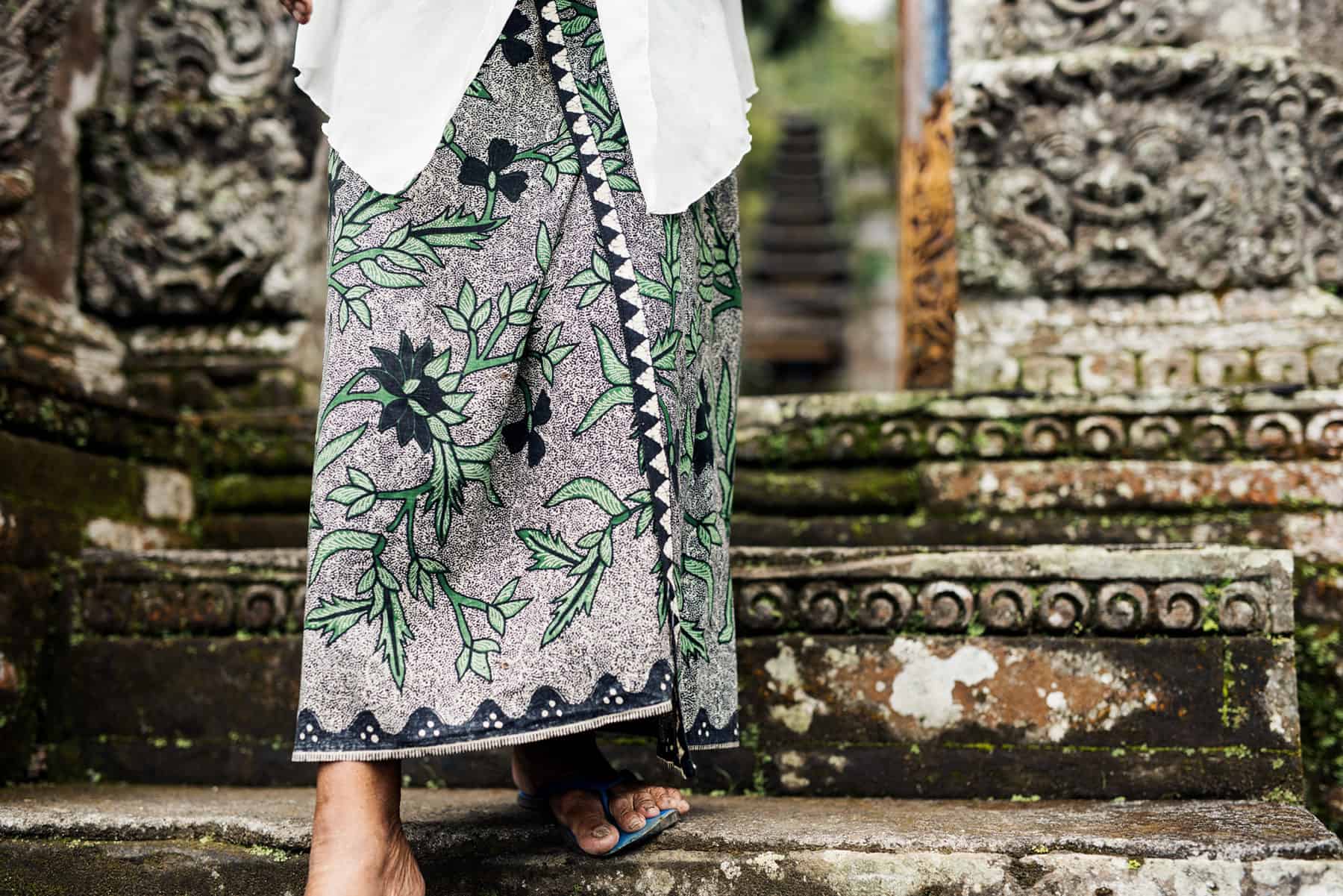 We don't believe in standing still. Watching the world go by through a window. Hearing it through the stories of others.
You want to be in it, out there. Asking questions and finding answers. Finding yourself in worlds unknown. Finding the path less trodden. Meeting people with a different story to tell.
Just ask why, what, how, who? We'll never stop helping you find the answers.
Our travellers come home with stories to tell, memories to keep and new ways of seeing their lives around them. That's what happens when you truly connect with a destination.
FREE YOUR CURIOUS SIDE WITH EXPERIENCE TRAVEL GROUP

FREE YOUR CURIOUS SIDE WITH EXPERIENCE TRAVEL GROUP