This blog follows the events that led to Sir John Ramsden returning to Hanoi in 2013, organised with Experience Travel Group.
Inaugural Vietnam Supper Club
November 2013
We held our inaugural Vietnam Supper Club on Friday 15th November at the Deli Boutique just down the road from our headquarters. We had a great time and I think our guests did too – they certainly told me they did anyway!
Thanks so much to Sir John Ramsden for a really interesting presentation on the Hanoi: Spirit of Place exhibition and original pictures. Thanks also to Rollicious for providing the food.
We enjoyed it so much, we're keen to do another. There is nothing like meeting face to face with fellow travel enthusiasts and swapping tales over a glass of wine (or two!) and some tasty Asian food! The only thing we have to do is work out which country to experience next. Cambodia? Sri Lanka? Maybe even Thailand (we know you think you know Thai food but….)
Sir John on Vietnamese TV
September 2013
After our sponsorship of the Hanoi: Spirit of Place (below), an exhibition of Sir John Ramsden's photos of Hanoi, Sir John returned to Hanoi earlier this month along with a journalist working on our behalf, as you'll see below.   They were also followed by a Vietnamese TV channel and you can watch the 16-minute long clip here.
Sir John Ramsden returns to Vietnam
September 2013
Pictured is Sir John Ramsden with Experience Travel Guide Ms Oanh visiting the Temple of Literature in Hanoi.  Sir John was in Hanoi to organise an upcoming exhibition of his photos, which is taking place in October. When Sir John was busy with logistics, journalist Tracey Edginton had the opportunity to wander the streets of the Old Quarter, where most of these photos were taken. You can hear more about Sir John's photos of Hanoi, which he took when posted to the British Embassy from 1980 to 1983, and his upcoming exhibition in Hanoi by clicking here.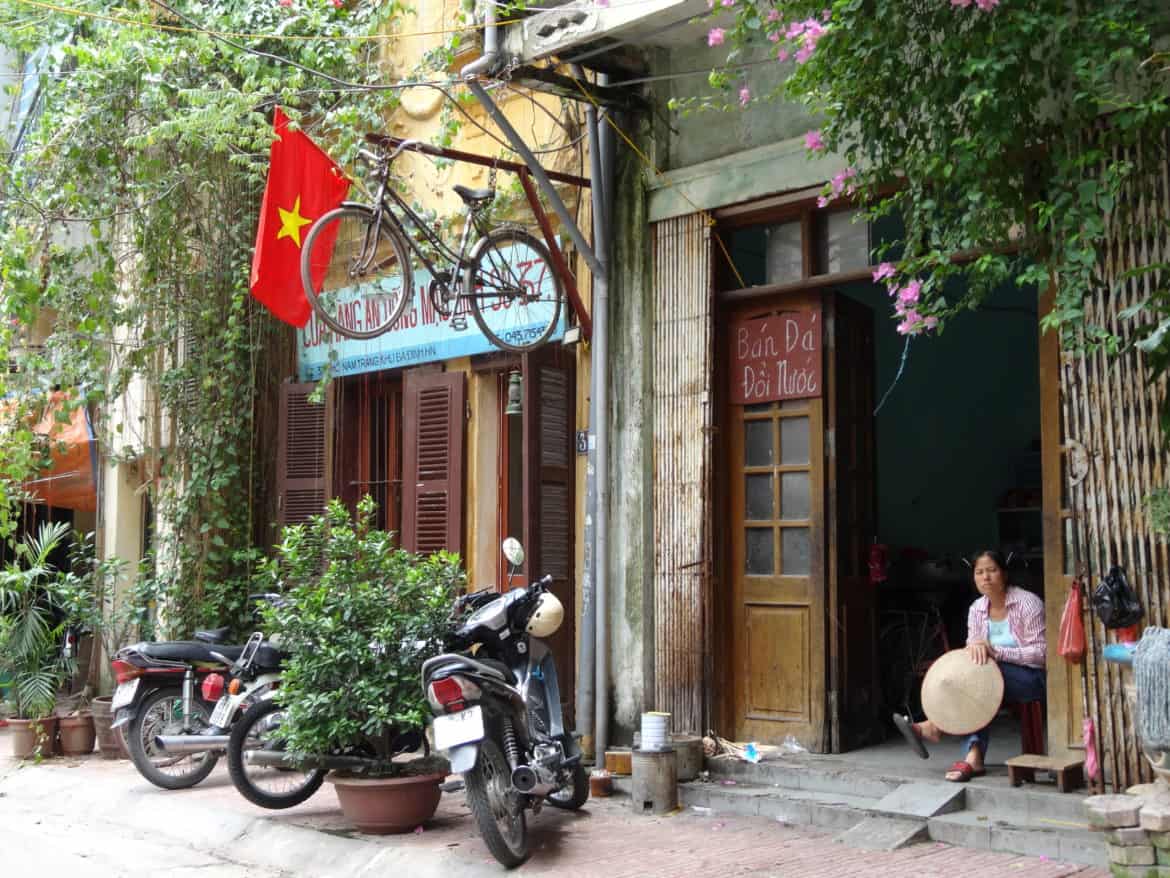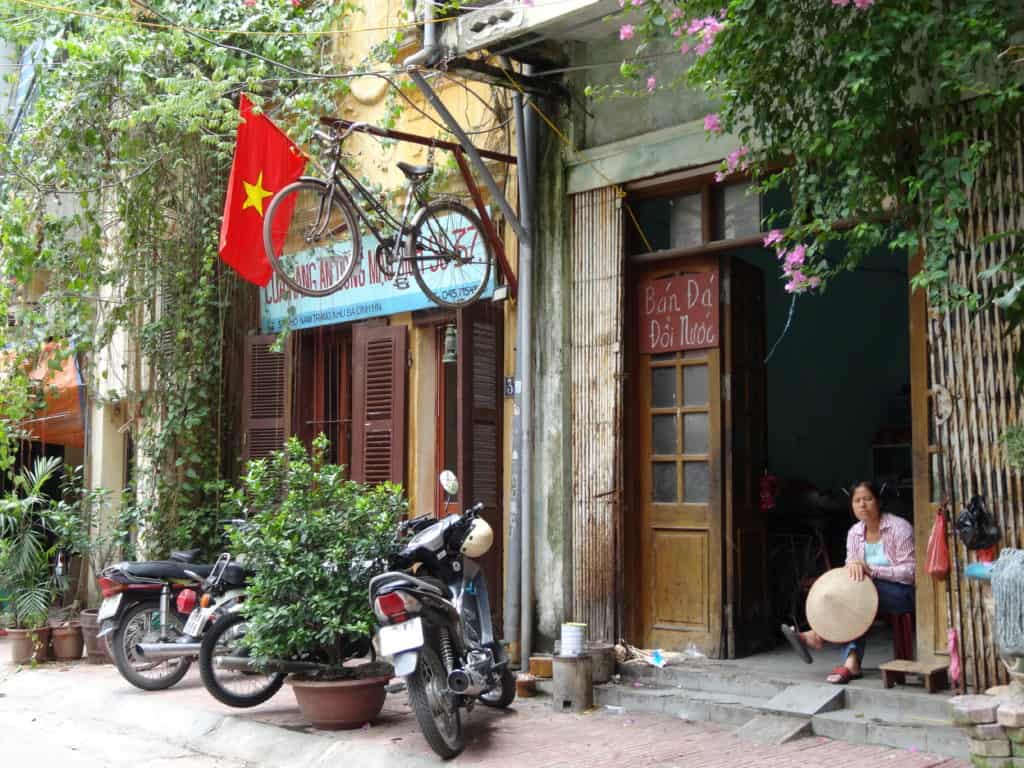 The outside of the fun and fabulous cafe  Cua Hang An Uong Mau Dich So 37 near the West Lake in Hanoi. This is where I had my first experience of fried frogs legs – see the video on the Experience Travel website.
Build up to Sir John Ramsden's return to Vietnam
September 2013
As we build up to Sir Johns return to Hanoi it is poignant to remember why he is returning.
2013 marks the 40th anniversary of the re-establishment of diplomatic relations between the UK and Vietnam. I was invited last week to a cocktail reception and a cultural performance to celebrate this by the Vietnamese ambassador to the UK. It was an interesting evening – there was a number of VIP's including the Duke of York and it seems to be a relationship that both countries take seriously – though I guess the point of the evening is to give that impression!
I have an increased amount of respect for the importance of the Duke of York's job: his presence definitely added weight and importance to the occasion and he had obviously been to Vietnam a good number times over the last 15 or so years. If his job involves many evenings sitting through that many speeches, then I can say that he earns his keep too!
I was delighted to see Hien Vo of Vietpro get an award for the 'Improvement of Diplomatic' relations between the countries' (I paraphrase!) as Hien and the other guys at Vietpro do such a superb, unpaid job trying to promote Vietnam and present the country in a positive light in UK. They were the main reason we were so keen to be on board and sponsor the Vietnam Summer Festival 2012 as well as the Hanoi: Spirit of Place, an exhibition of the photos of Sir John Ramsden.
This is yet another reason that now is a fantastic time to visit and explore Vietnam – you are contributing to the development of a very positive diplomatic friendship! If you would like to speak to one of our experts and discuss a holiday please do contact us today.
Hanoi: Spirit of Place 2013 exhibition
April 2013
We are delighted to announce that Experience Travel Group will be a major sponsor of the 'Hanoi: Spirit of Place' 2013 exhibition in London.
This is first public showcasing of a fascinating series of photographs of Hanoi taken during the immediate post-war period between 1980 and 1983. These visually beautiful photographs, taken by Sir John Ramsden, a diplomat cum photographer, bring back a period that was little reported on and hardly recorded at all.
The public viewing in London will be the first in a series of exciting events. Later on this year, Experience Travel group will be arranging for a journalist to accompany Sir John as he returns to Hanoi for the first time since 1983. He'll find it much changed and the contrast ought to be fascinating. There is an exhibition of his photographs in Hanoi scheduled for this time as well as a book launch and hopefully other exhibitions around the UK.
I was so struck by the excitement and interest that these photographs excited in our friends at Vietpro – the organisation for Vietnamese professionals in the UK. The emotion these photographs evoked was startling to me – as of course, we take for granted the fact that we look back on the early 1980s through TV images, newspaper images and our own snaps. There is no shortage of iconic pictures of a certain lady Prime Minister around at the moment!
But Vietnam was a country recovering from two decades of devastating war. It was a poverty-stricken and chaotic society and there were quite literally very few people with cameras around. Sir John really manages to capture a sense of the fighting spirit of the Vietnamese – and their resourcefulness on his long walks through Hanoi and out to the surrounding countryside.
Experience Travel Group has 20 places to give to our clients at a private viewing at 6 pm on Friday 3rd May.   If you'd like an invitation please contact me ASAP and I will reserve you a place.  Alternatively, you may come along to the public viewing at any time. If you'd like to retrace Sir John's footsteps, take a look at our Vietnam Holidays here.
To listen to Sir John explain more see: Hanoi: Spirit of Place
Venue: Hoxton Arches Gallery, Arch 402 Cremer Street, London E2 8HD (nearest tube stations: Hoxton Overground and Old Street)
Time & date: 2 – 4 May 2013
Thursday – Friday (2&3-May): 10AM-5PM
Saturday (4-May): 10AM – 9PM
Free entry.
A small selection of his pictures: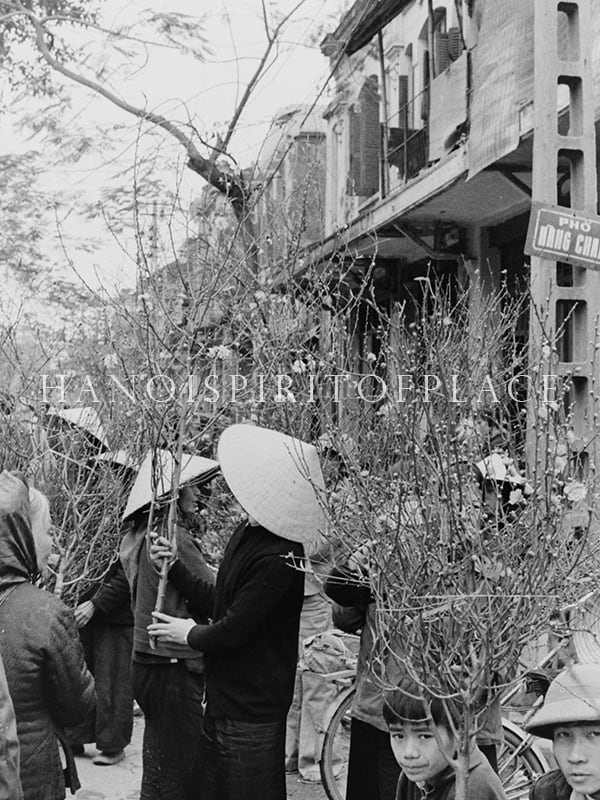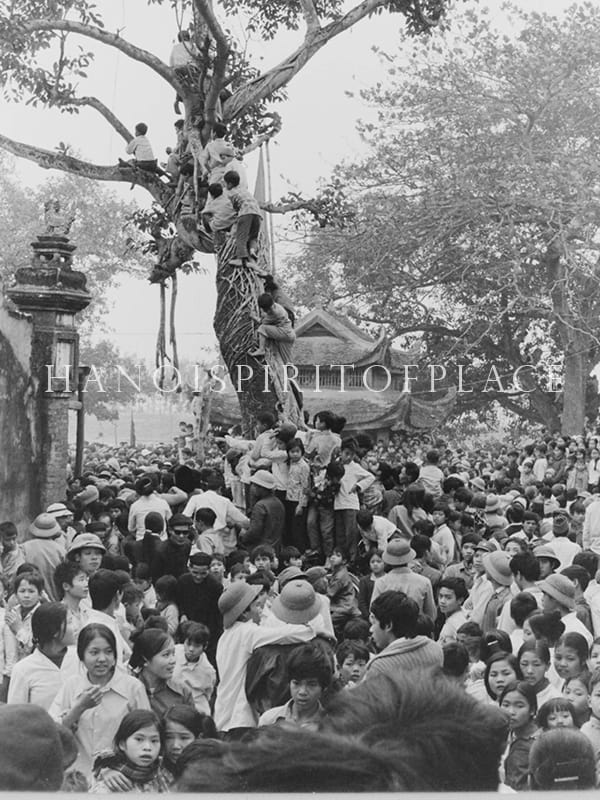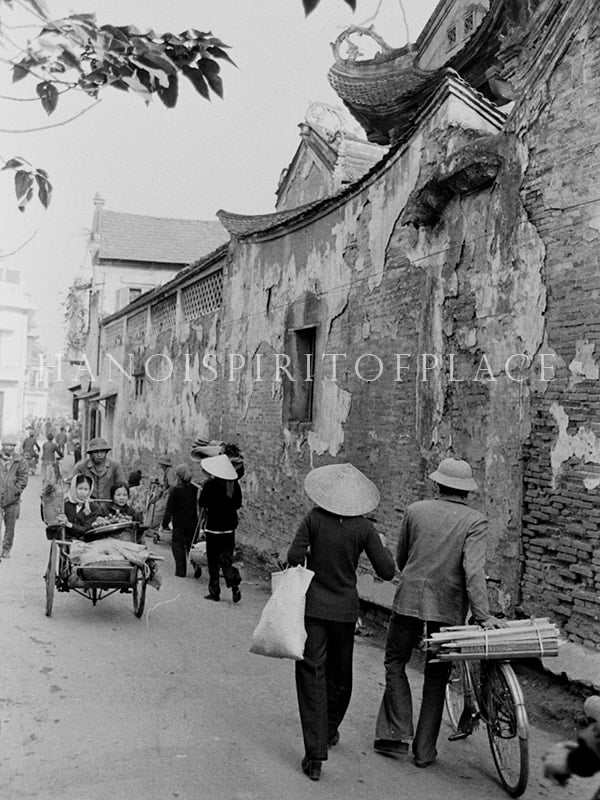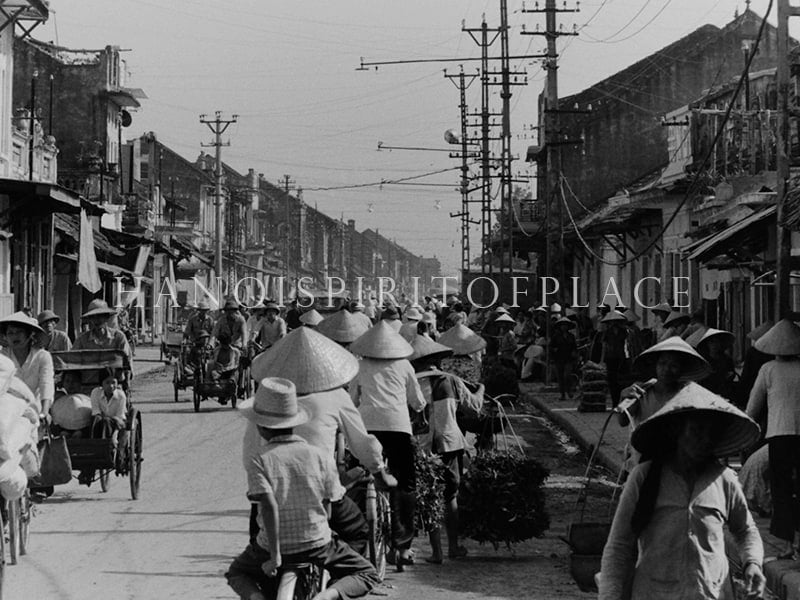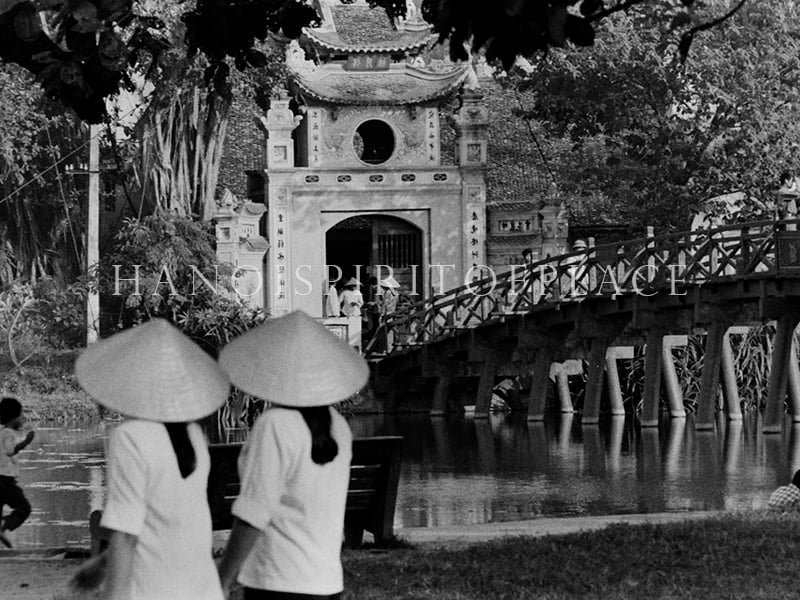 CURIOUS ABOUT VISITING HANOI?
Head to our website to find out more about our holidays to Vietnam, including time in Hanoi.
You can talk to a Vietnam specialist if you would like some personal advice around the dates you'd like to travel – you can reach us on 020 7924 7133 .