Sophie sheds light on her special art tours through Hanoi and Ho Chi Minh. They help discerning travellers gain insight into Vietnam's fascinating history through the lives of local artists. Ultimately, the country's story becomes a clear narrative through the aesthetics of the nation. 
---
Sophie's Art Tour was designed with the curious traveller in mind.
Vietnam's intricate past and irrepressible present is not always easy to get your head around. That's why this experience has been carefully created to shed light on the major historical events through the personal experiences of artists who studied, fought, witnessed and documented major changes in the 20th-century.
By visiting private collections, crumbling colonial museums and pioneering contemporary artist-run spaces, the timeline of colonialism, war, communism and breakneck free-market development starts to come into focus along with the extraordinary experiences of Vietnam's artists.
---
Read our Vietnam travel guide »
---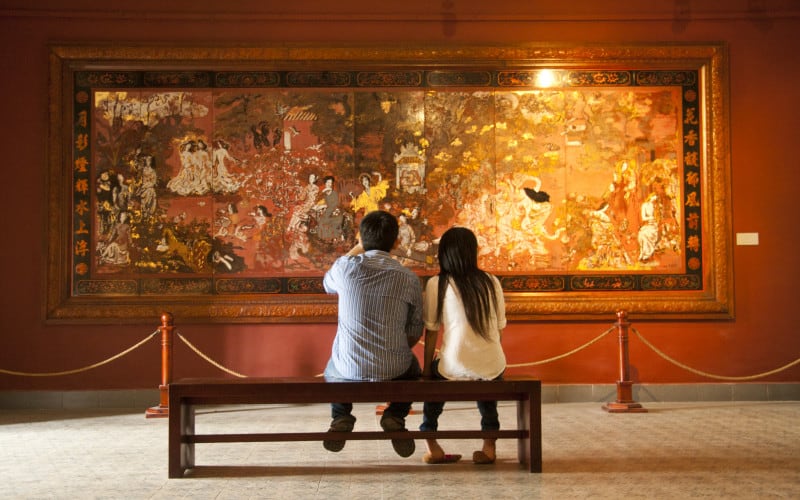 Our guides in Hanoi and Ho Chi Ming City are vital parts of the contemporary art scene in Vietnam, working on their own curatorial, arts, film, music and performance projects. This means they are perfectly pitched to give travellers the ultimate insider's experience as they introduce you to Vietnam's extraordinary history and their own community which is shaping contemporary Vietnam. ​
---