Like the elixir of life, air miles always seem out of reach despite so many anecdotal legends told of their power. Understanding how to get them and spend them can feel like embarking on a journey to Mordor, to cast an evil ring into the lava-filled pit of Mount Doom. But if achieved, the bounties reaped are infinite and heavenly. Here, we provide a realistic guide on how to accrue and spend air miles.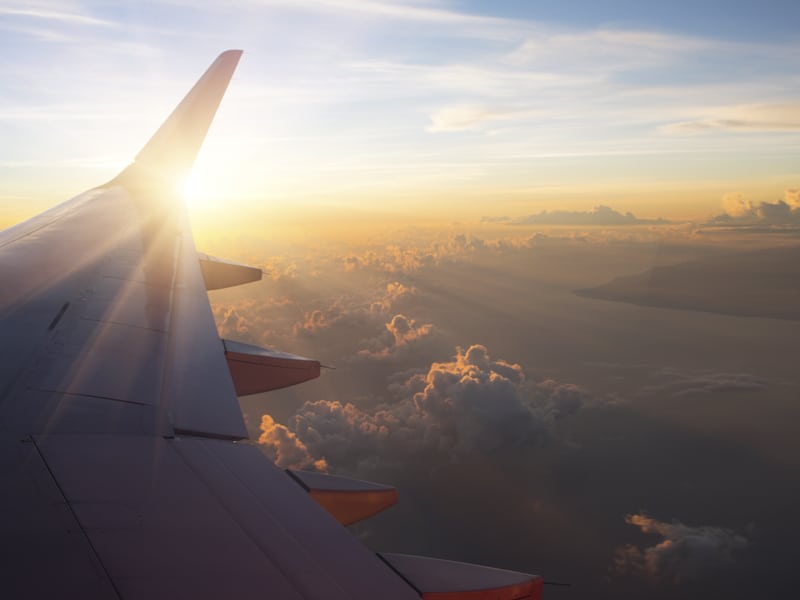 ---
First things first is to wade through the myth of the air mile. What actually is it? Ultimately, it's like a Boots or Tesco loyalty card. The more you travel or spend on flying, the more points you get. You can then use these points for a free seat or an upgrade… eventually!
1. How to get air miles
There are two main ways of acquiring air miles. 1) Sign up to an airline loyalty programme or 2) sign up for a credit card that rewards you with air miles.
a) Loyalty programmes
You can sign up with three different airline alliances, get an alliance number and register the miles you fly with them. The key three are:
One World (American Airlines): British Airways, Cathay Pacific, Qatar Airways, Malaysian Airlines, Qantas, Sri Lankan Airlines amongst others.
SkyTeam (Delta Airlines): Air France, Virgin Australia, Virgin Atlantic, Jet Airways
Star Alliance (United Airlines): Air China, Eva Air, Turkish Airlines, Thai Airways
When you get your membership number, store it clearly in your phone. When you check in for your flight, you're likely to be asked if you're a member of an alliance and to enter your membership number. Pop it in, to register your flight. Done: you've got points that'll register to your account.
b) Credit cards
Most credit cards reward you a certain amount of points for money spent. The advantage of accruing miles via your credit card is that you can do it quicker than with a loyalty programme by spending as part of your everyday life; not everyone flies constantly but you're probably going to be using your card every day. On the other hand, these credit cards may charge an annual fee and of course the benefits are maximised only if you pay the balance off promptly every month.
3. How do I spend air miles?
You'll have to book your flights yourself, direct with the airline, to make use of your miles. A travel company like Experience Travel Group cannot book them for you, and neither can a reselling agent like Expedia. To take advantage of your well-earned air miles:
Enter your alliance website and pop in your account number
Search for the flight you'd like, read the details and book your ticket.
Air miles seats have limited availability so the earlier you book the more chance you have of securing them. Remember too that blackout dates are likely to apply, particularly around peak holiday periods. However, if air miles seats are not available for the dates you want, you might still be able to use your points to upgrade your seat to a premium cabin.
On a final note, you can accumulate points on your credit card if you use it to pay for a holiday. You can also accrue miles by flying with airlines on flights booked for you by a tour operator. But to spend your air miles you need to book the flight directly with the relevant airline.
---
If you wanted to talk to a travel specialist about a potential holiday to Asia, do call 020 3627 3081 or email us here. For more travel inspiration, why not download our exclusive Not a Brochure? It's brimful of suggested experiences, inspiring places to stay and lots of practical info.
---