A challenging question to answer, but here we provide a brief guide on how much to expect to spend per day in Sri Lanka. Ultimately, it all depends on exactly where you are and how much you want to spend.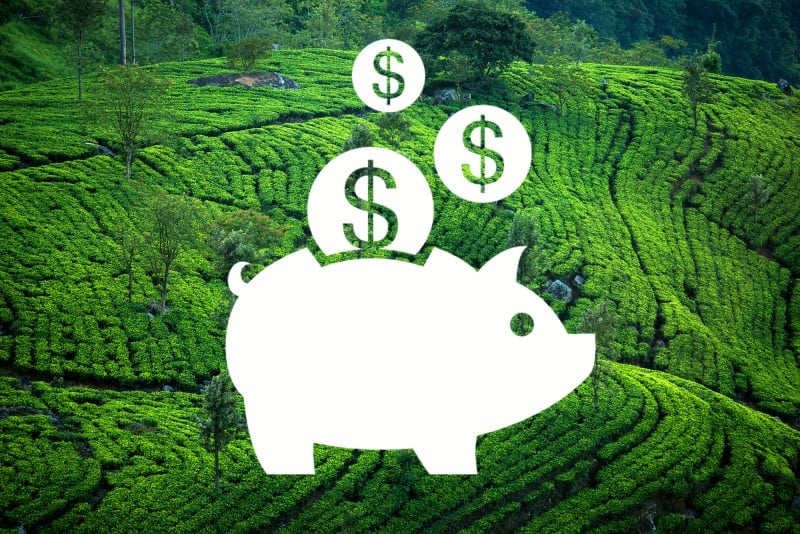 Sri Lanka provides great value for money compared to a European holiday equivalent. Its stunning boutique properties, golden-sand coast and ancient culture make for a destination with a difference. When budgeting for food, drink or gifts for friends however, it can be difficult to know how much is realistic.
Firstly, we'll consider how much you should expect to pay for food and drink. Although you must consider how many are travelling in your group and whether you have children with you, we'll show you that one of the most significant factors is the location of your accommodation. Secondly, we consider how much to budget for gifts, be they tea, spices, gemstones or silk. Finally, we provide some guidance on how much to spend per day on tipping for your chauffeur guide and other service providers.
---
Food and drink
A remote property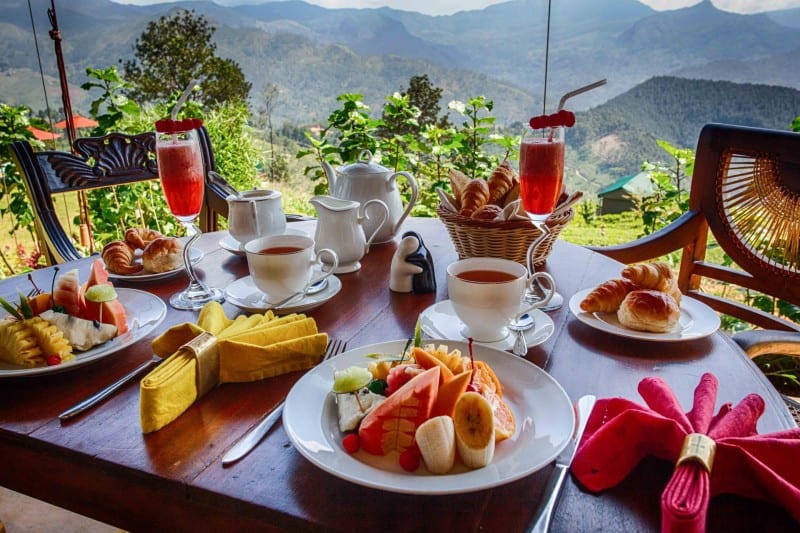 There are some standout properties in Sri Lanka that are 'in the middle of nowhere.' Take Madulkelle Tea and Eco Lodge for example. Composed of luxury safari tents overlooking UNESCO Knuckles mountain range and surrounded by tea plantations, the property is around an hour's drive from the city of Kandy and is in an incredibly secluded spot. Another example is Rosyth House, an old colonial bungalow overlooking glorious hill country. It has wonderful trekking nearby and is incredibly private.
Assuming you're staying on a bed & breakfast basis, here's what to expect in terms of extra costs. Wine in Sri Lanka is mostly imported so you should expect to pay UK restaurant prices – around £20 (3800 LKR) per bottle. Beers cost around £3-4 and a two-course dinner might cost around £15 per head. Of course, this depends on the level of the hotel to some extent; in a more luxurious property you can expect prices to be higher than this.
A suburban property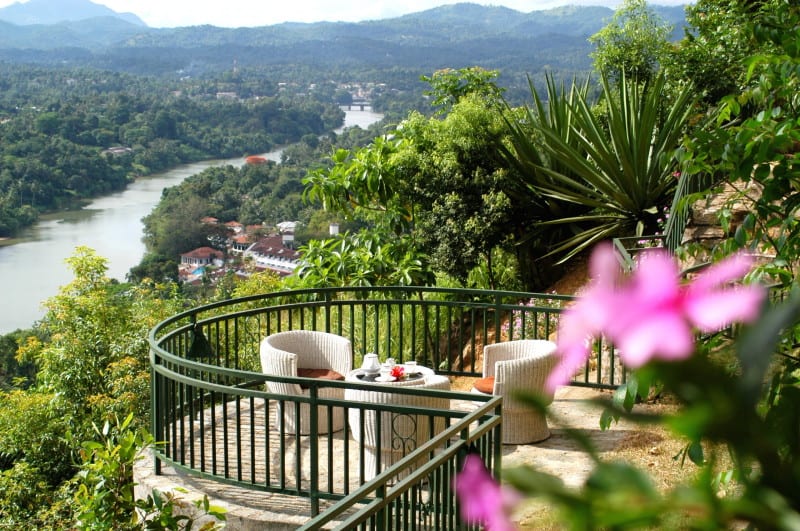 Sometimes you'll be based in a semi-isolated property. For example, Villa Rosa near colonial Kandy is in a quiet suburb of the city. If you decide to 'eat in' somewhere like this, expect similar prices to a remote property as above. Prices might be a little lower because of greater proximity to 'civilisation', but it depends on the standard of hotel.
With a suburban property, you can't walk to restaurants etc. but you can access them easily by asking your chauffeur guide to take you into town or by hiring a tuk tuk. Once in the centre, you'll usually have three types of eateries available: street food, local restaurants and 'western-style' options.
For street food you should expect to pay £1-2 per dish. A local restaurant might charge £5-10 depending on how much you order. A 'western-style' hotel will charge upwards from £15 for a dish and wine will also start from £20 upwards. You may be surprised by the variations in pricing but that's just the way it goes. If you choose to take a tuk tuk to and from town – although your chauffeur guide can drive you if you prefer – you can expect to pay £4 a journey; feel free to haggle, in a jovial manner.
A city property
Staying in the centre of the action, whilst busy, has some benefits. You can easily walk to eateries that follow the categories above: street food, local restaurant and 'western-style' restaurant.
Beach hotel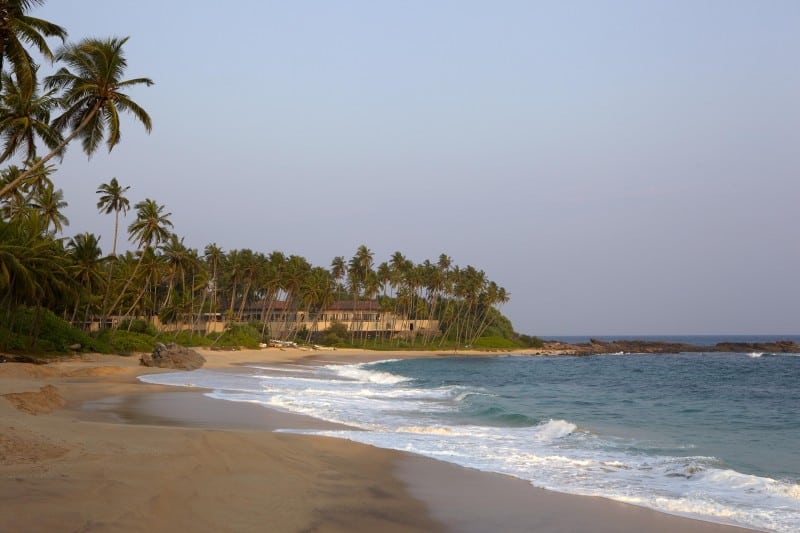 Many people choose to have some downtime on the ruggedly beautiful tropical beaches of Sri Lanka. Generally speaking, the more isolated and luxurious the place you stay, the more expensive it'll be for a cocktail and food. Expect to pay £5-10 for a classy drink, £3-5 for a beer, £15-20 a head for food. Of course, there are beach properties with access to nearby towns and cities where prices for food and drink are lower.
---
Gifts
You're likely to be on the lookout for mementos home to friends and relatives. Here we provide a quick overview on what you should expect to pay for each item.
Tea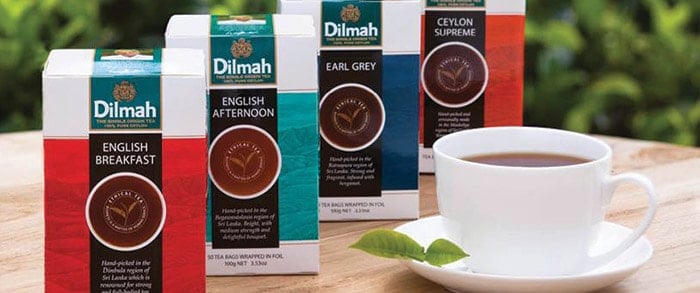 There's quite a range in the quality of tea, with prices to match. We'd recommend purchasing Dilmah tea; it's the national brand and has a delicious taste. An insider tip is that there's a Dilmah shop inside Colombo's airport, so you can buy it there and avoid the need of carrying it around with you on holiday. It also saves luggage space. One box of Dilmah tea might cost £5-10, depending on the leaf.
Spices
The world's famous spice route ran right across Sri Lanka and the Portuguese and Dutch originally colonised the island for its spices. At that time spices were worth more than gold. Cinnamon was the key ingredient in Sri Lanka and there's a large museum about it in the south of the country for those who are interested. You can purchase cinnamon at a local market for 50p or at a Spice Garden £3-5. Be warned with the latter, whilst visiting a Spice Garden you'll learn about the history of and conditions for spice cultivation but pay for your experience with the markup of the products on sale.
Antiques
You are not allowed to take Sri Lankan antiques out of the country, however, Indian antiques are a different matter. However, if you do buy the latter, be careful of the import taxes. Colombo shops won't want to tell you about this extra cost.
Gemstones
Did you know most of the British Crown Jewels are decorated with precious gemstones from Sri Lanka? The red ruby, centrepiece of the Imperial state crown is from Sri Lanka as well as Kate Middleton's sapphire ring, which previously belonged to Diana. The country has a history of gemstone mining and there are lots of shops selling stones for very reasonable prices compared to what you'd have to pay in the UK.
There are two good places to buy gemstones: Ratnapura (which translates as 'city of gems') is located in the southwest of the country, and Galle and Kandy also have gemstone shops. Note that there are lots of fake stones in circulation so it's best to consult your guide who can direct you to a legitimate vendor. Don't be fooled by certificates, they are often forged.  Once confident you have what you want, be ready to haggle for your items: don't be afraid to go in at half the asking rate and work your way up from there.
Tipping
We've actually produced a separate in-depth piece on tipping in Sri Lanka.  But please note…as of May 2021, all ETG trips to Sri Lanka are tip inclusive so you don't need to worry about that extra stress or cost!
---
Including tipping, here's a guide to how much to expect to spend per day in Sri Lanka, albeit dependent on your travel style:
Low range spending: £25 per person per day
Mid-range: £ 35-40 per person per day
High-range: £60+ per person per day
If you had any further questions, feel free to talk to one of our travel consultants on 020 7924 7133 . They'll be more than happy to answer any questions you have, including how much to expect to spend per day in Sri Lanka.
---