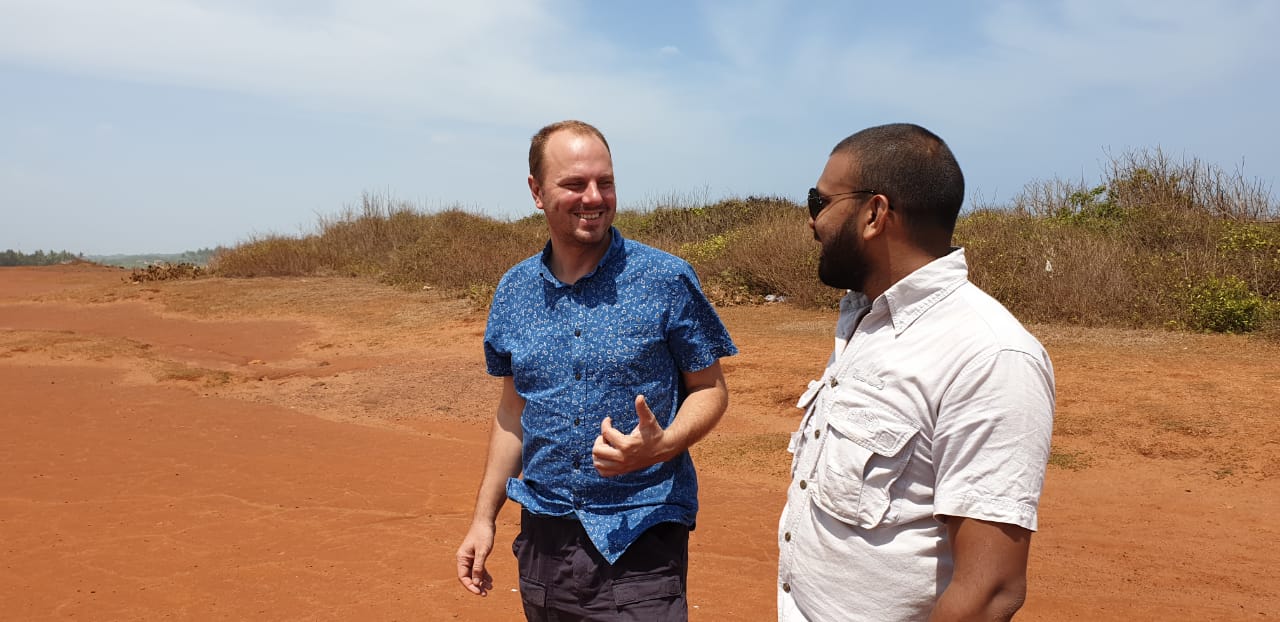 As one of the co-founders of Experience Travel Group I have performed almost every role in the company at some point along our journey; from very simple beginnings in Sri Lanka when it was just two of us and a company motorbike, to where we are now with an office of travel experts in London and partners throughout Asia. My job now is pretty hard to define, but essentially I look after our client experience in Asia and it involves me travelling regularly and living out of a suitcase for long periods. Despite that, for the past 20 years, I have considered Sri Lanka my home. It is where I spend around a third of my time; it is where most of my friends are; it is where my heart is.
I was on a trekking holiday in Nepal when Sri Lanka was attacked on Easter Sunday. I returned shortly after to find a country that was, on the surface, almost unrecognisable from the one I had departed only two weeks earlier. Panic, suspicion, rumour and anxiety reigned. Heightened security was visible from the first steps off the plane. It was almost as if we had stepped back in time, to the worst days of the civil war that had ended a decade ago. It seemed so unfair, so cruel and frankly unbelievable that this could be true. It was like a bad dream.
The North Western Province, where I am based, was one of the worst affected regions, due mostly to the fact that some of the attacks were carried out there and also because the extremely diverse religious and ethnic make-up of its residents made communal tension so much more pronounced. Some individuals, motivated by their own political ambitions, were able to stir the anger and grief of a nation to gather a small group of thugs to commit targeted reprisal acts of violence and further destruction. Curfews were imposed, access to social media and messaging apps was suspended, the economy stagnated even further and it seemed like the nightmare we were already living was going to get even worse.
But this is Sri Lanka – a country that has experienced more than its fair share of tragedy in the past from both conflict and natural disaster – a country that ultimately overcomes whatever is thrown at it. From those initial days of despair and hopelessness quickly grew the spirit of regeneration. Talk turned from revenge to co-operation, from indignation to introspection and analysis of how this event could have come to pass and how we move forward, not backwards, from it.
Thankfully life is now returning to how we knew it, at least for those of us fortunate not to have directly lost family, friends or loved ones. Traffic is once again a constant, kids are returning to school and adults to work – cricket almost seems important again, and it doesn't seem trivial to moan about the price of petrol. It would be premature to say things are entirely normal, but it is safe to say that Sri Lanka is back on its feet. The response of the armed forces, themselves well experienced to handle an operation of this nature, was swift and concise. Details of that operation will continue to be released in the coming weeks, but it seems the 'cell' has been dismantled from top to bottom. The overwhelming consensus on the streets is that the threat has been totally neutralised. The smell of fear no longer lingers in the air. We are not afraid of violence but fear only for our livelihoods, many of which have been taken away by the economic downturn. The almost total destruction of the national economy was felt by every person in the country from the highest echelons of Colombo to the most remote villages. No person or community was left unaffected by this tragedy – everyone is suffering the consequences and are also part of the regeneration process.
It is still mind boggling to think that a handful of people could have possibly caused this much damage to so many millions of people. Yet it is also heart-warming to see how the tragedy has brought many of us closer together and reminded us all of the value of a unified and prosperous Sri Lanka. We rise and fall as one – we are all interconnected here. Sri Lanka is still the mesmerisingly wonderful place it was before this attack – don't believe anyone who tells you any different.