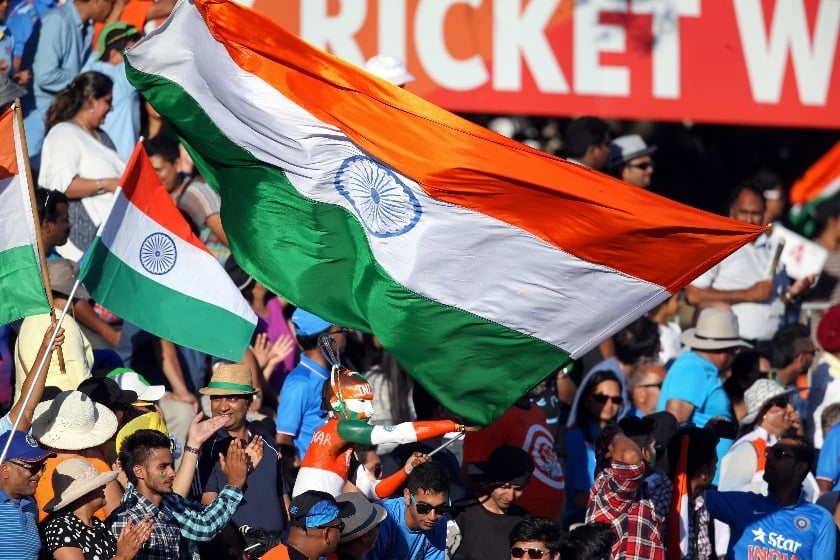 Cricket Stadiums in India
Test Cricket with crowds came back with a bang in 2022 and India is sure to put on a unique and wonderful experience across all five tests for the England Cricket Tour to India in 2024. As with Sri Lanka in 2018 and 2020 (which sadly was cancelled days before it was due to begin) we will be creating exclusive holidays based around each test. With the local knowledge of our in-country partners and specialists in ETG HQ, our mission is to create outstanding bespoke packages for our cricket-loving clients. But which cricket stadiums in India will host the series?
In India, cricket is much more than just a sport or weekend past-time. Ever since it was introduced by the British in the late 18th century, it has become a religion followed by millions. Even though it's not officially the National Sport, which is hockey (go figure!), it runs through the country's veins like nowhere else in the world.
Ever since the introduction of the Indian Premier League (IPL) back in 2008, the highly entertaining twenty20 league has brought a different, vibrant style of cricket to the country. However, traditionalists in India love nothing more than a test series, especially against England.
The test matches for the England Tour will take place at some of the world's most iconic international cricket stadiums. Since India has 'just' the 52 to choose from, we thought we'd run through a few of our favourites and hopefully build some excitement for the upcoming test series.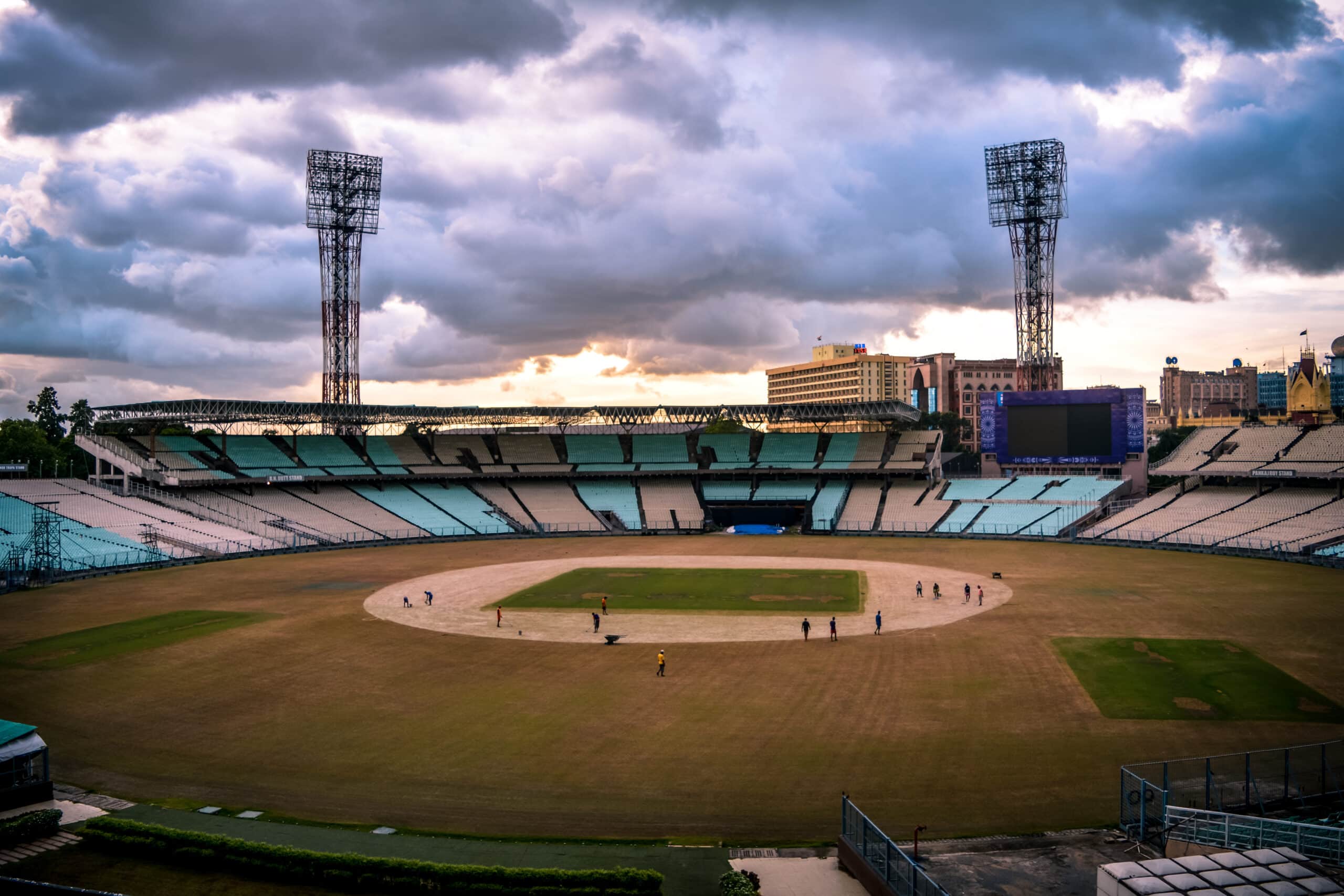 1. Eden Gardens, Kolkata
The historic Eden Gardens is the home stadium for Kolkata Knight Riders. Built in 1864, Eden Gardens was the largest cricket stadium in India until recently (see number 7!).  In 1934, Eden Gardens hosted its first test match which was actually against England; wouldn't it be great to revisit this iconic stadium? Read here about the vibrant city and Eden Gardens' place in the thick of it.
2. Wankhede Stadium, Mumbai
Wankhede Stadium in Mumbai was built in 1975 which makes it 27 years younger than Brabourne Stadium, also in Mumbai. However, the younger brother of these popular stadiums has already hosted more test matches and is likely to continue to be the main venue in Mumbai for major test series in the future.
3. M.A. Chidambaram Stadium, Chennai
M. A. Chidambaram Stadium (Better known as Chepauk) is based in Chennai, Tamil Nadu and is steeped in history. It was established in 1916 and hosted its first test match back in 1934, again against England. What stands out at Chepauk is the atmosphere and the crowd, reputed to be the most knowledgeable and appreciative in the country (we wouldn't like to get in the middle of an argument though!).
4. Arun Jaitley Stadium, Delhi
Located in Delhi close to the border of new and old, established in 1883 as the Feroz Shah Kotla Ground, it is now the second oldest stadium in India. Now known as Arun Jaitley Stadium it witnessed Anil Kumble's feat of 10 wickets in an innings against Pakistan and it last hosted England for a test match back in 1984, do you think it's time England played in this classic New Delhi stadium again?
5. M. Chinnaswamy Stadium, Bangalore
The M. Chinnaswamy Stadium is located in the heart of Bangalore the capital of Karnataka in South India. Named after the president of the Indian board from 1977 until 1980, it is situated next to Cubbon Park and 'Anil Kumble 'Circle''. This was the first cricket stadium in the world to use solar energy to run the stadium and played host to legendary batsman Sunil Gavaskar's final Test innings, despite it coming in defeat to Pakistan. Bangalore is the perfect gateway to Kerala and Karnataka if you're looking for a trip in this region after the test match.
6. Himachal Pradesh Stadium, Dharamshala
Himachal Pradesh Stadium is situated at 4780 feet above the sea level, it is truly one of the most beautiful stadiums in the world. Located in picturesque Dharamshala (the home in exile of the Dalai Lama) and with the snow-clad Himalayan Mountains in the backdrop it makes watching matches all the more entertaining. Having only hosted one test match previously (against Australia in 2017) we would love the opportunity to visit such a beautiful venue next year.
7. Sardar Patel Stadium, Ahmedabad
Reopening in February 2020 after renovation, Sardar Patel Stadium is now the biggest cricket stadium in the world holding up to 110,000 people. Also known as the Motera, after the place where it is located, the stadium holds the honour of hosting the first ever One Day International match played in India. Now's your chance to experience a test at the world's biggest cricket stadium. Ahmedabad itself is a sprawling city and the gateway to exploring Gujarat. It is the birthplace of Gandhi and is very well connected by flight to most key cities in India.
8. Chail Cricket Ground, Chail
Raised high into the Himalayan region, Chail Cricket Ground is the "highest cricket ground in the world" and sits at over 8,000 feet above sea-level, close to the popular town of Shimla. Unfortunately, this stadium doesn't currently host test matches, but it would still be worth a visit to enhance your cricket knowledge and experience of India. As accommodation isn't great near Chail, you'll get to experience the stunning beauty of the Himalayas on a day trip from Shimla.
9. Thalassery Stadium / Municipal Cricket Ground, Kerala
Thalassery Stadium in the southern state of Kerala supposedly held the first cricket match with Britain on Indian soil in the 18th century for the British soldiers who were garrisoned in Tellicherry Fort at the time. Thalassery doesn't host international tests (it is very small!), but why not include a visit within a northern Kerala adventure – perhaps combine it with a test match in Bangalore too? Like Chail above, a visit to this stadium will provide a different cricket experience away from the crowds.
CURIOUS ABOUT THE 2024 CRICKET TOUR?
Find out more details about the England cricket tour to India in 2024.
As you can see, ETG takes pride in creating bespoke options for our clients travelling to destinations with cricket in mind. Just like this list of stadiums, each of our clients is different and unique meaning the trips you take should be created as such. Remember it isn't just about cricket: we want you to also fall in love with India as a destination too.