Some people may be surprised to discover that one of the most famous films of all time, The Bridge On the River Kwai was filmed almost entirely in Sri Lanka, and not in the bridge's actual location in Thailand. And now, with the opening of the Sir David Lean Bungalow (named after the Director of the film) by the boutique hotel group, Elephant Stables, it's possible to stay in one of the beautiful spots that feature in this classic film.
The bungalow was used to film a scene in which Major Warden (Jack Hawkins) plans a force to blow up the bridge from Lord Mountbatten's station command in Burma.  Doubtless the property was used as a set because of its classical colonial architecture and its absolutely stunning views of tropical jungle. With shuttered windows providing panoramic views over the surrounding landscape and a beautiful veranda with planter's chairs, sheltered by the sun by a beautiful tree, it's an idyllic place to base yourself when visiting the colonial city of Kandy.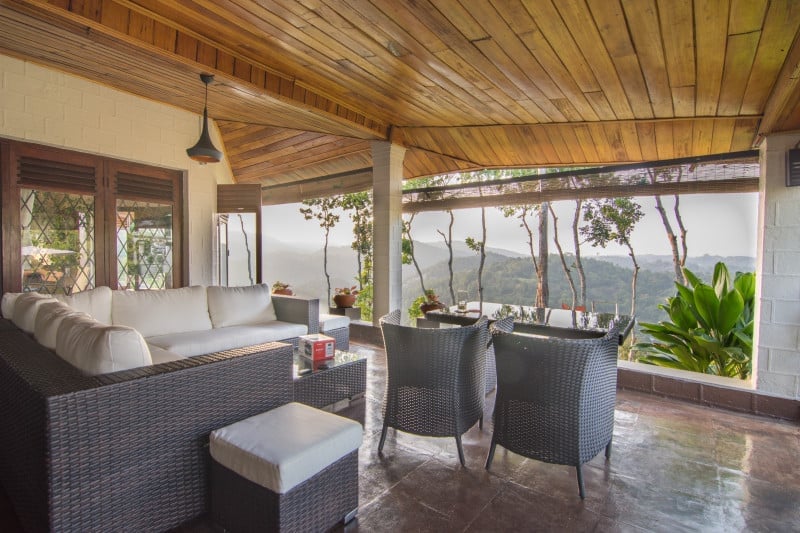 Refurbished to include all the modern luxuries you might expect from a top-notch hotel, the interiors have been furnished with rare and intricate antique furniture – including some especially made for Queen Elizabeth's State visit to 'Ceylon' in 1954.
The real history of the bungalow is incredibly interesting in its own right. It was used during WWII as the residence and office of Colin MacKenzie, a Spy Master who controlled a covert operations unit in South East Asia. Lord Mountbatten himself also visited frequently and used the bungalow as an office.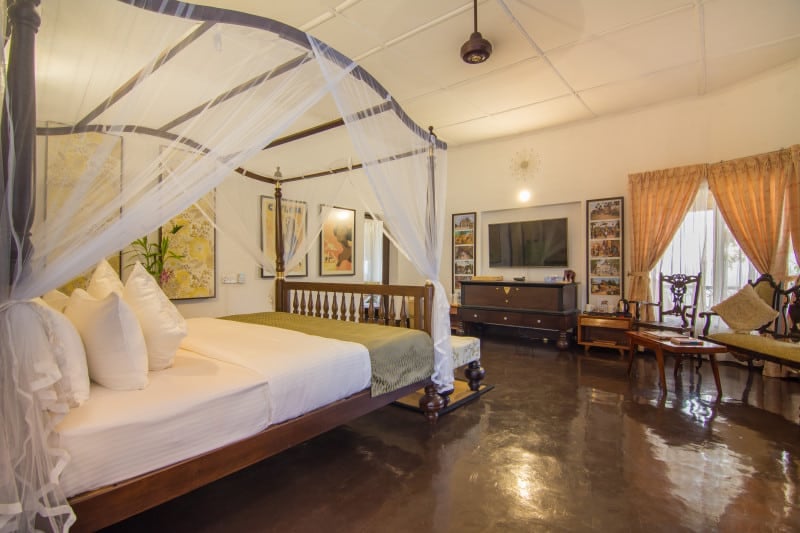 Guests staying at the Sir David Lean Bungalow have the exclusive use of a two-bedroom suite and a private living and dining area. There is also another living room and reception area full of colonial artefacts and art-deco furniture. One of the hotel's chefs is on standby to provide delicious private meals for guests on an exclusive basis, although of course visitors can also use the main hotel's restaurant with complimentary transport included – it's only around a 10 minute car journey. Whilst the bungalow doesn't have a pool within its garden, guests can easily access the one in the main hotel which boasts stunning views of Kandy and surrounding jungle.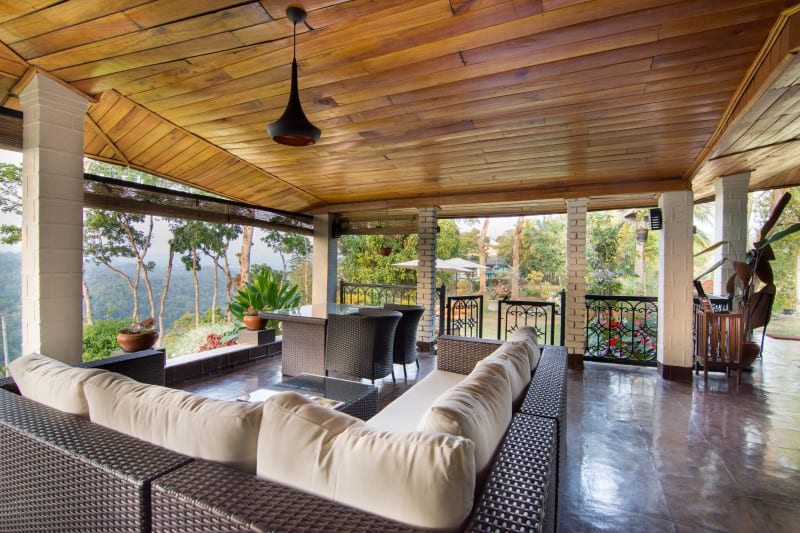 All in all, a stay at the Sir David Lean Bungalow offers an exceptionally historic and cultural experience for any travel enthusiast.
---
If you wanted to stay at the Sir David Lean Bungalow near Kandy as part of your holiday to Sri Lanka, do call 020 3411 8892 or email us with your questions here.To see an example of the kind of trip you could have, do take a look at our example holiday itineraries. They're just a starting point, all our holidays are tailor-made so we can tweak all elements to suit your exact interests. Alternatively – download our free Sri Lanka travel guide for more insider tips and insights:
---