Travels with my teenage son
A story by Alice Bayly, Head of Family Product and Sustainable Travel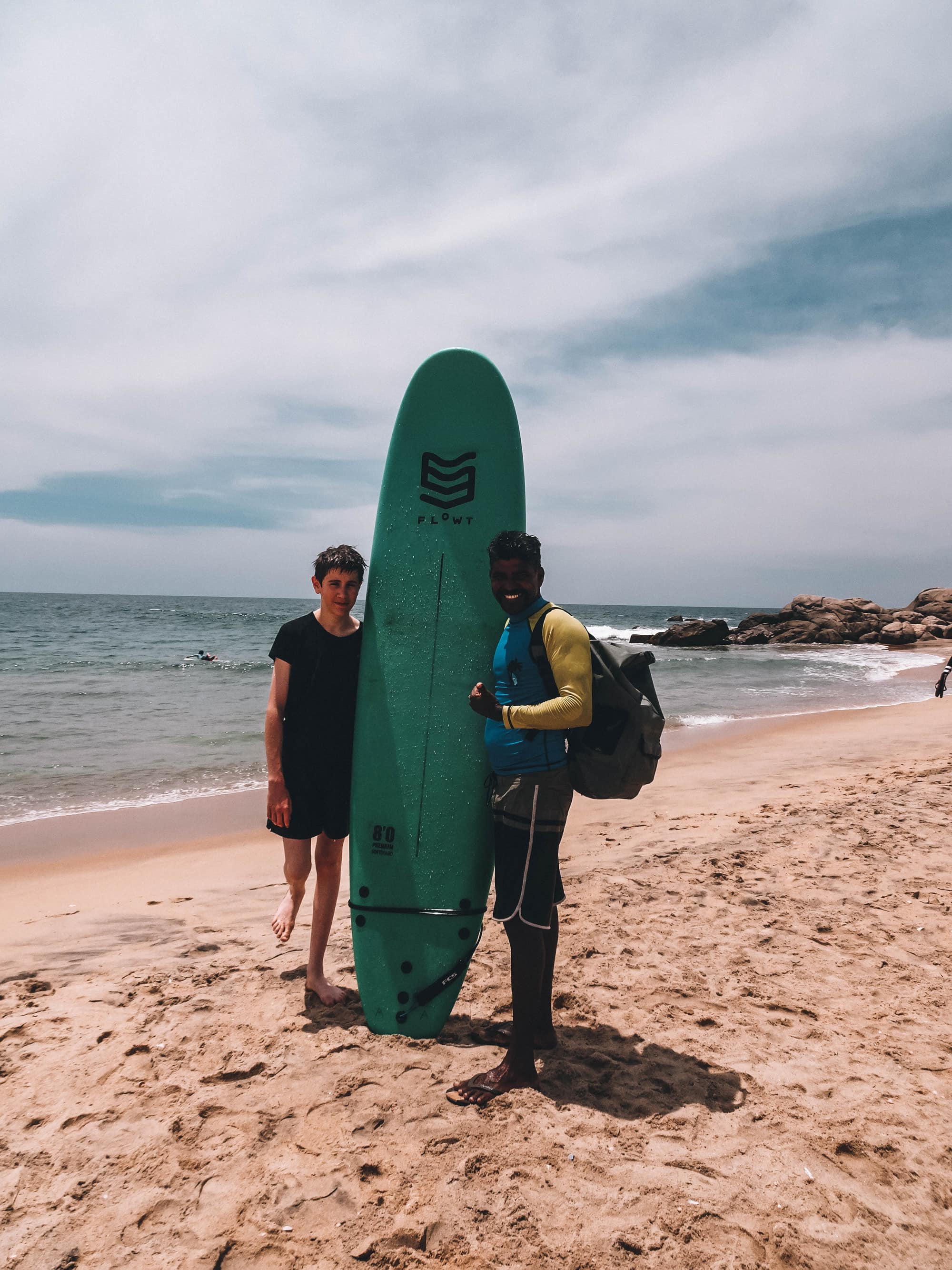 This summer I took my teenage son to Sri Lanka for a two-week holiday.  (The Foreign Office advice against travelling to Sri Lanka, in place since the Easter attacks, had been lifted just a few weeks before and at ETG we all knew how desperate the island was for tourists to visit again.  From what our in-country partners were telling us I was confident that it was safe for us to go and I knew we would be welcomed with open arms. I'm happy to say that I was not mistaken.) 
To be honest, my main concerns were not about the destination but about how to make our holiday together a success.  Apart from a whistle-stop trip to Denmark some years ago to visit the home of Lego, Felix and I had not travelled just the two of us before.  But my husband was unable to take time off, my 16-year-old daughter was off on a summer camp and I had visions of Felix spending his first two weeks off school sat in front of the Xbox or YouTube and me tearing my hair out if I didn't have an alternative plan.  Things didn't look good when I asked my teenager what he wanted out of our holiday: "good Wi-fi; air-con; and can we not move around too much? Oh, and you know I like buffets because I am always hungry!"
I did know this. I also knew that the type of accommodation I wanted to stay in – definitely more beach house than resort – was unlikely to offer a buffet.  Could we compromise?  Buffets might be off the menu but I would try and rein in my enthusiasm to see as much as possible.  And I would try and think like a teenager when choosing (some, if not all) our activities. For this trip historical sites, museums and city tours were out; instead, we opted to explore an area of the east coast famous for its surfing beaches but also promising wildlife, local colour and a relaxed vibe.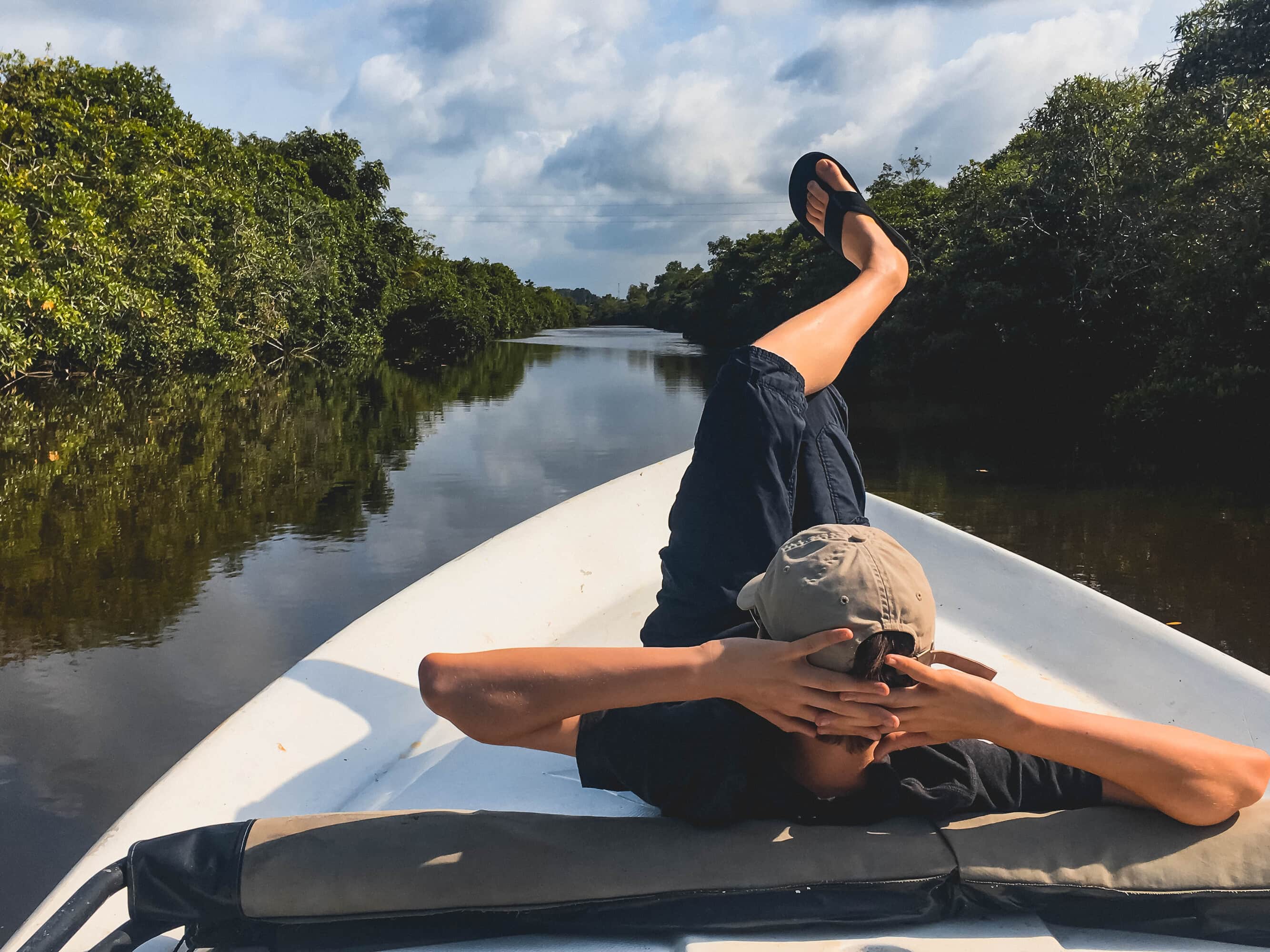 What did I discover from holidaying with my teenage son? I know it's an undisputed fact that teens need more sleep, at least in the mornings, but I hadn't really realised how tired they are all the time. And the tiredness gets so much worse when they don't want to do something. Suddenly, they are exhausted.  This isn't such a problem when they're on holiday at home, but when you go away and you have an itinerary it can be very frustrating.  As a parent, it's natural to want your children to open their eyes, engage with what's around them, but their idea of how to make the most of a new destination or experience is not always the same as yours!
Fortunately, my guide Sudarshan was always up for an early morning birdwatching boat trip across a lake, or a walk along the beach to visit a Buddhist temple and watch a village come to life as the sun rose.  Left to his own devices while I was satisfying my need to be up, out and about, Felix luxuriated in a lie-in, communed with his phone unhindered and enjoyed the independence of ordering breakfast on his own.  And it did mean he was more up for doing something later, having had a leisurely start to the day.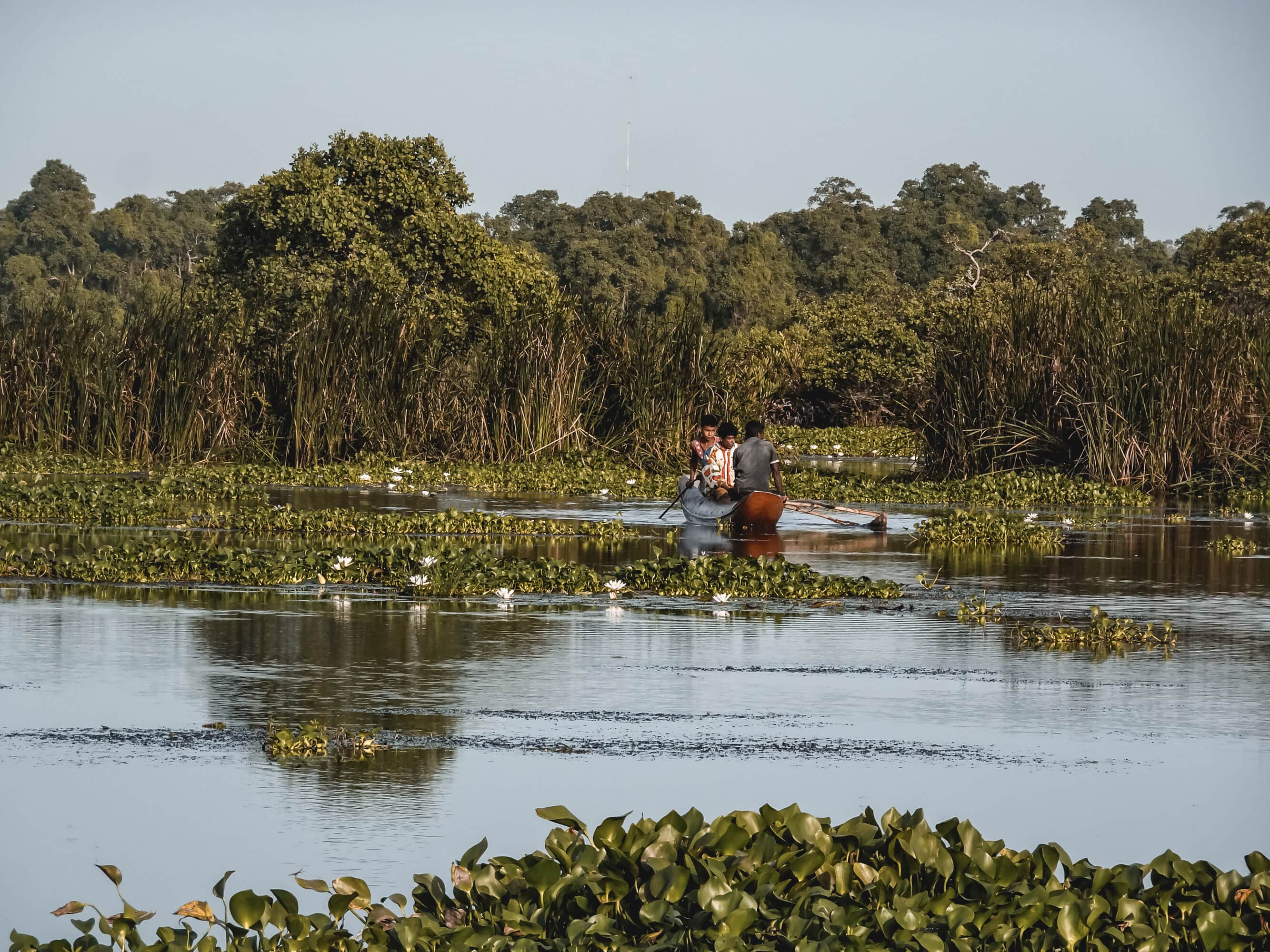 In fact, this made the experiences we had together all the more special. We went on what we both agreed was one of the best – and certainly the most unusual – safaris we'd ever done.  Local driver Lafid took us on a journey of discovery in his tuk-tuk, bumping down narrow tracks between the paddy fields on the outskirts of Lahugula National Park, and without entering the park itself we saw wild elephants, packs of monkeys, 10-foot crocodiles, bathing water buffalo and a plethora of birds including eagles, kingfishers and painted storks.  A number of times we jumped out of our bright blue 'jeep' and followed Lafid off-road to creep up on a pond of crocodiles or get a better view of an elephant having a bath.  What made it even more of a memorable experience for me were all the human interactions we also had along the way.  We saw a number of 'eating parties' – tractors pulling trailers packed with families on their way home from a Poya Day picnic, waving and smiling at us as they negotiated their way past our tuk-tuk on the narrow field track.  At the edge of a lagoon we chatted to fishermen hauling in their tilapia catch ("I have a World Cup fish today!" one declared, in homage to England's dramatic victory in the cricket that week). And when, on the way home, we passed some famers in the paddy fields, Lafid stopped for us to jump down into the field to see for ourselves the process of measuring out the harvested rice ready for the women to carry their own share home, expertly balanced on their heads. For me, these unexpected interactions were the highlight of the afternoon; for Felix, who declared that this was his best safari experience ever,  I know it was being allowed to take the wheel of the tuk-tuk and, after a very brief lesson from the generous Lafid, race along the edge of the lagoon!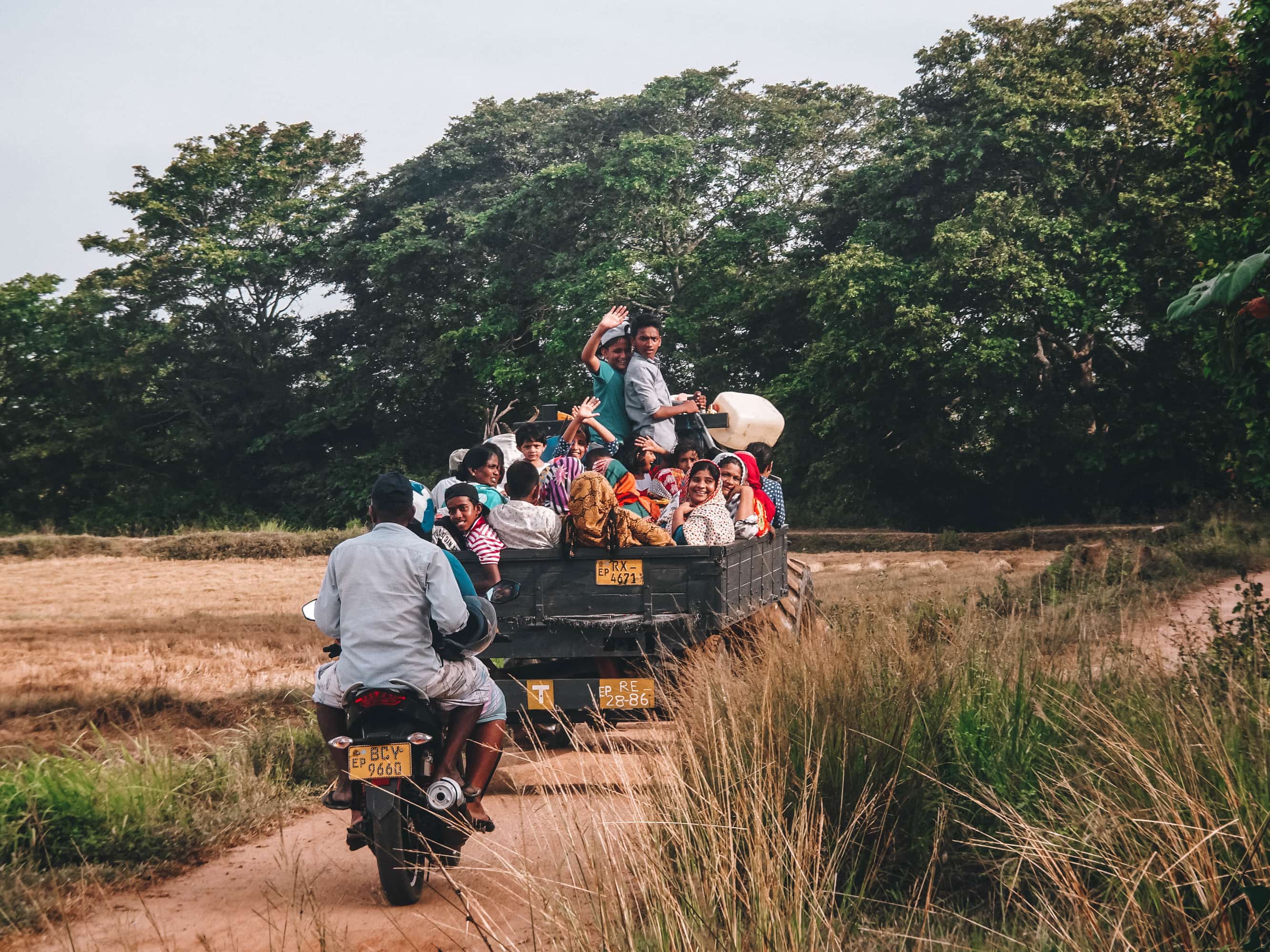 It would be a shame to go to the east coast and not take to the waves with a board.  Arugam Bay 'town' is really just one long scruffy but vibrant street of surf schools, small shops, cafes and beachfront restaurants so you can grab an iced coffee or even an avocado on toast before you load your surfboard onto the roof of a tuk-tuk (or, in our case, slot it through the seats in the ETG minivan!) and race out to surf spots with names like Whisky Point, Crocodile Point and Peanut Farm.  Local surf instructors such as Johnson of Amigo Surf School know exactly where to head for depending on the sea conditions or your ability level.  Johnson has taught everyone from complete beginners to experts and he was fastidious in his safety briefing, so I immediately felt at ease. I tried to remember what I had learnt from one lesson 20 years ago in North Devon but it was easier to go right back to the basics, enjoy the warm water and let Johnson worry about where the waves were!  It was a huge buzz to stand up and surf to the shore, and Johnson seemed as delighted as I was every time I succeeded.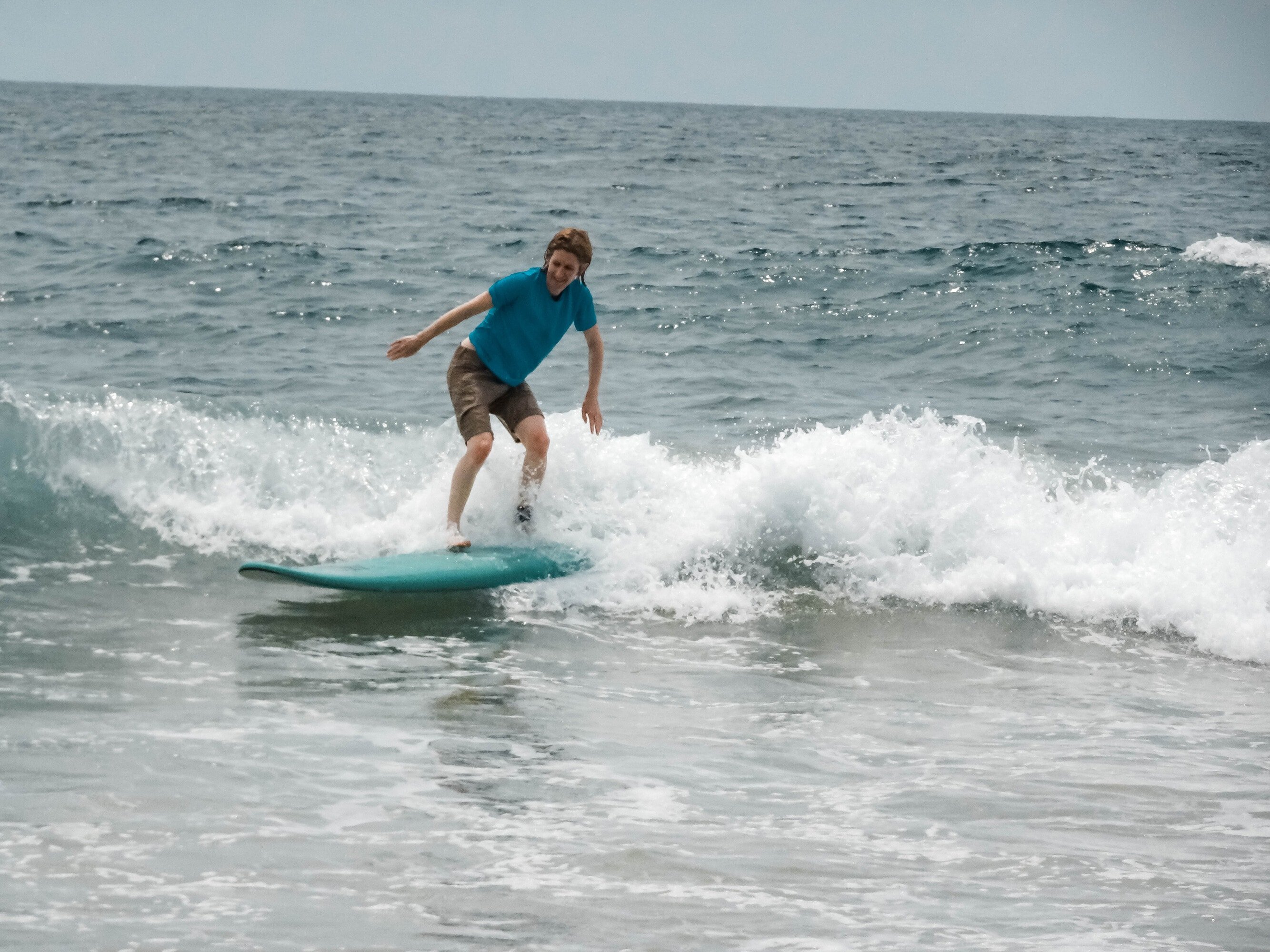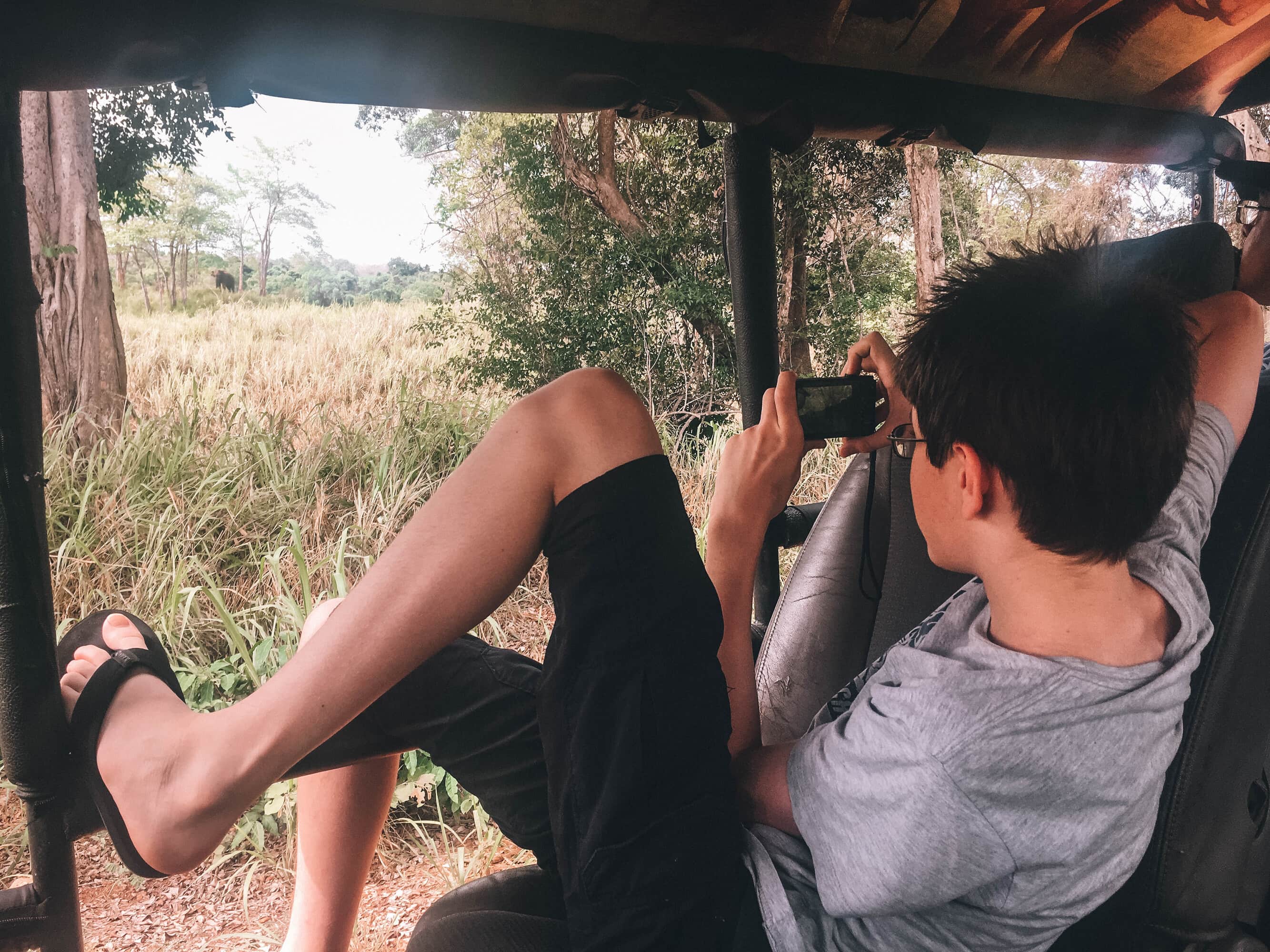 Of course, there are other things you can do during a stay in this part of Sri Lanka (there are National Parks to explore, lagoon boat rides at sunset, historical sites such as Kudumbigala Rock Hermitage, and even turtles to see at the right time of the year) but this chilled out corner encourages relaxation too. Many of my most valuable memories of our trip are those unplanned, unscheduled moments when Felix and I simply found space to enjoy each other's company: lying in a hammock in the garden of Kottukal Beach House after supper, staring up at stars made more brilliant by the complete the lack of artificial light as far as the eye could see; and sitting with our feet in the sand at a restaurant in Arugam Bay eating the most delicious fish that only moments earlier had been unloaded from a fishing boat a few feet away from us.  It reminded me how important it is to save time to breathe in a holiday – whether you're somewhere exotic or familiar, whether you are 14 or 49.

YOUR TRAVEL STORY
After every great adventure, there is the story. There are the stories you tell at dinner parties, the happy accidents that always get a good laugh; there are the 'had-to-be-there' tales, the ones that you recall fondly with your family or travel partner. Then, too, there are those personal moments – the wonder at the beauty, the shock of the new, a fleeting exchange with someone you meet along the way.
We like to think that all Experience Travel Group (ETG) travellers are united by these stories. Wherever you choose to go and whatever you like to do, our holidays are designed to facilitate those magical moments that become memories. And, by getting to know each traveller, we hope that we can reveal the side of the destination that will resonate most deeply with you.
We'd like to invite each and every one of you in our community to share your favourite travel stories. No matter if it's big or small, any holiday, experience or encounter that reminded you why you love travel is worth telling. Get in touch by emailing [email protected].
For now, though, here is one such tale. Remember: the holiday itself is always, always over too soon. It's the stories that live on.
FREE YOUR CURIOUS SIDE WITH EXPERIENCE TRAVEL GROUP

FREE YOUR CURIOUS SIDE WITH EXPERIENCE TRAVEL GROUP