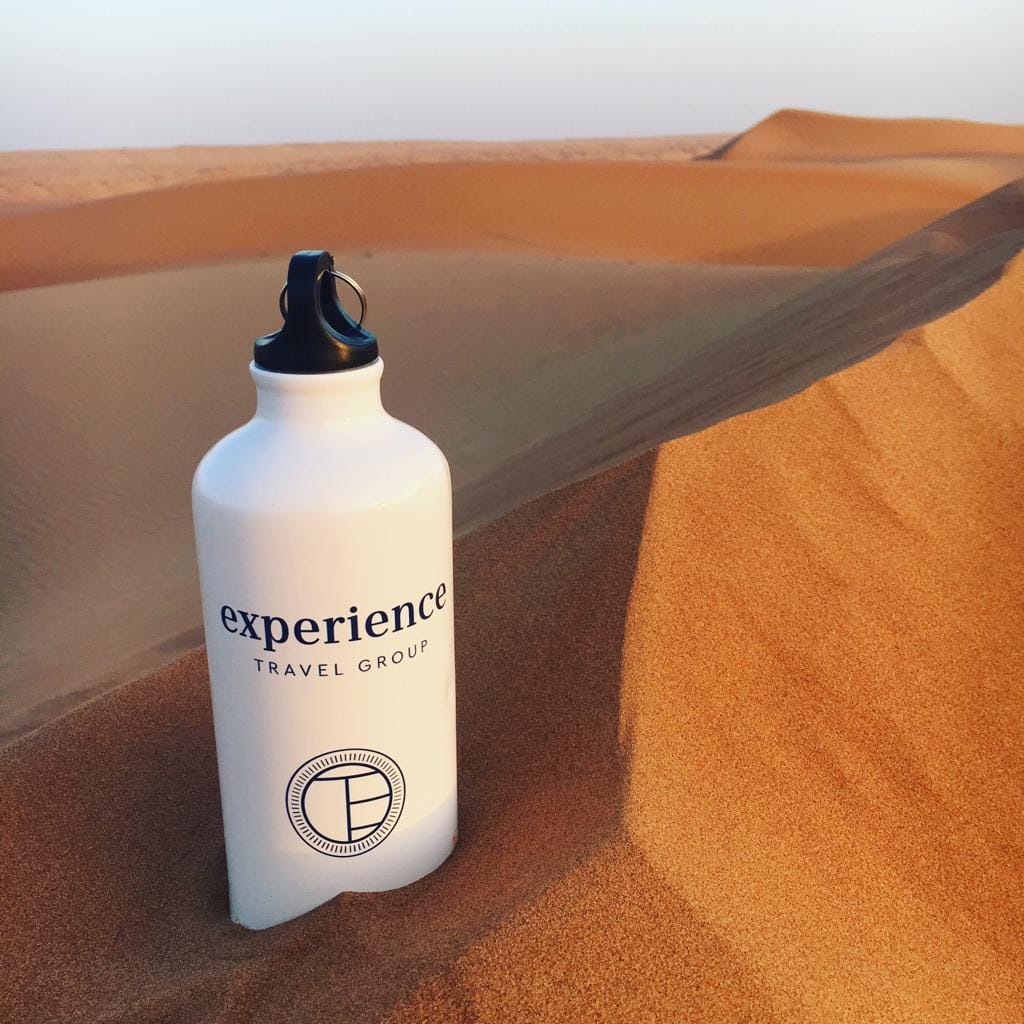 Sustainable travel doesn't just start when you arrive at your destination – it starts the moment you open your suitcase. We all know we need to do our bit in the fight against single-use plastic, and there are significant ways in which we can cut down on plastic when planning our packing checklist. However, there are also other things worth thinking about if you want 'pack smart' and travel responsibly. Packing with care can reduce the waste that you leave behind, as well as impact other aspects of sustainable travel such as cultural preservation and respect to local communities. It can even have a positive impact on your carbon footprint!
As the Head of Sustainable Travel at Experience Travel Group, I've given a lot of thought as to ways in which we can pack better. Here are my findings – but do let me know if you have any more ideas to add to the list!
Your Responsible Travel Packing Checklist
·    A reusable water bottle. Many hotels, restaurants and airports these days offer drinking water refills which means you can significantly cut down on single-use plastic bottles during your trip. We are working with our in-country partners to install refill facilities in our vehicles too, to help you reduce your plastic 'footprint' even further.
·      A cloth shopping bag. Just as we all take our own shopping bags to the supermarket now, being able to turn down offers of a plastic bag while travelling also wins you brownie points in the sustainability department.
·      Try to avoid taking throwaway items such as mini toiletries. The vast majority of hotels provide the basic items these days but if you like to have your own brands with you, decant them into small, reusable containers that you can take whenever you travel.
·      Wet wipes are very handy to have on holiday, but the majority of mainstream brands contain plastic fibres that do not disintegrate. Stick to biodegradable or compostable versions.
·      If you think a cocktail isn't fully dressed without a straw, pack a bamboo or metal one so that you can refuse plastic ones which are almost impossible to recycle.
·      Rechargeable batteries for cameras and other electronics.
·      Take some reading material (or audiobooks are great for long journeys) about your destination. Whether folktales, historical novels or travelogues are your bag, they'll give you an insight into how the people and the country tick and help you feel more immersed while you're there.
·      A phrasebook or language app to help you learn a few words and phrases that will help you connect with the people you meet. Chances are that their English will be better than your Lao or Vietnamese but the fact that you're making even a small effort will be appreciated and the smiles that your accent provokes will certainly break the ice!
·      Think about cultural considerations when you pack: what local dress codes do you need to be prepared for? For example, outside tourist areas in Sri Lanka, it's polite for women to wear a sarong or other cover-up while swimming. And when entering a mosque, it's important to cover your head, shoulders and legs.
·      Pack light! The lighter your suitcase, the lighter the load of your plane and other modes of transport you take and the less fuel they will burn as they take you from place to place.
·      Rather than packing sweets or toys to give to children (which can encourage a culture of dependency), ask your guide for advice on donating some money to reputable charities or NGOs active in the country you are visiting. Or contact an initiative such as Pack for a Purpose and use a bit of your luggage space to take out items that these organisations need.
CURIOUS ABOUT ASIA?
Head to our website for ideas and information about travelling to Asia.
Get in touch with Alice for sustainable travel queries or to suggest more items for the packing checklist on 0207 924 7133.