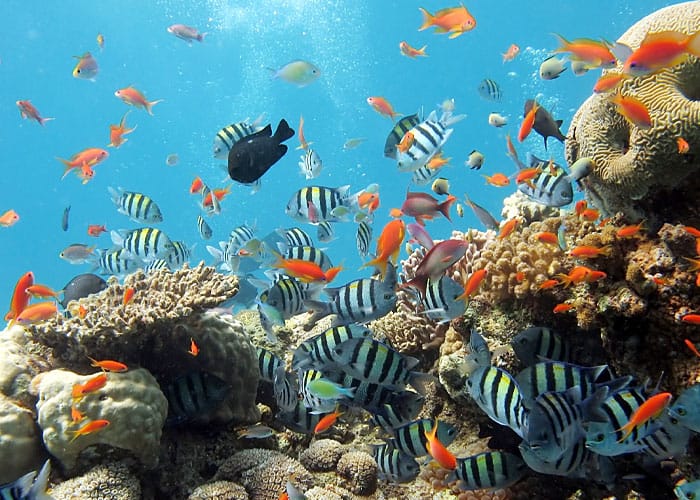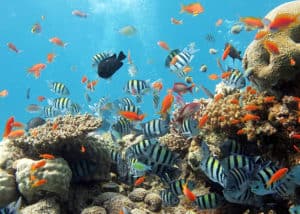 Thailand has announced plans to temporarily close dozens of dive and marine park sites on the Andaman coast in a bid to halt coral bleaching. The seas around the Andaman coast have been unusually warm of late, for reasons disputed by those who live from and around them. Whilst the decision is temporary for now, there are fears that the period could be extended, with some questioning the possible impact of such a short period of closure and others questioning if the diving has anything at all to do with the problem.
Authorities announced on the weekend that 18 areas in seven national marine parks are now no-go zones, most of these in the Andaman Sea on the country's west coast. More than half of southern Thailand's 15,000 hectares of coral reefs are suffering from the bleaching, a phenomenon caused largely by rising sea temperatures over an extended period, officials claimed. Sunan Arunnopparat, the Director General of the Parks, Wildlife and Plant Conservation Department, said yesterday that "We will give the coral reefs time to recover naturally. Coral reefs can recover from bleaching if the sea conditions turn fine. We should suspend diving activities to reduce pollution". Whitening is caused due to heat driving out the algae living within the coral tissues. It was first reported in May after a surge in temperatures across the Andaman Sea from the northern tip of Sumatra island to Thailand and Myanmar.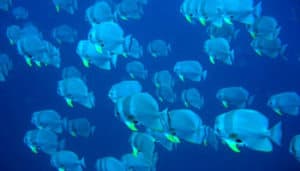 The move came as a shock to many in the tourist industry, who believe that unregulated fishing vessels, and the pollution and over-fishing associated with them, are more the cause of the problem. Many of the national parks are effectively closed to divers for at least six months of the year due to seasonal arrivals, and it is thought that chemical pollution may be a more likely irritant than diving.
Other tourist boat operators from the region suggested corruption had added to the problem, with lucrative park fees often not making their way to the authority's coffers.
Whilst it is good to see the issue of conservation being addressed, it is important that the root causes are tackled if any good is to come of such a move. We applaud the fact that the authorities are acknowledging that a conservation issue exists before it is too late and implore those involved not to do more than merely be seen to be doing something. South East Asia's vast natural wealth has been undervalued by many sections of society for years with devastating effect (I recall visiting a huge National Park in Vietnam and not seeing a single animal or bird). Let's hope the seas return to normal quickly, whatever the real cause of the rise in temperature, and that a sustainable system can be found for Thailand's people and visitors to co-exist with their incredible natural habitat.