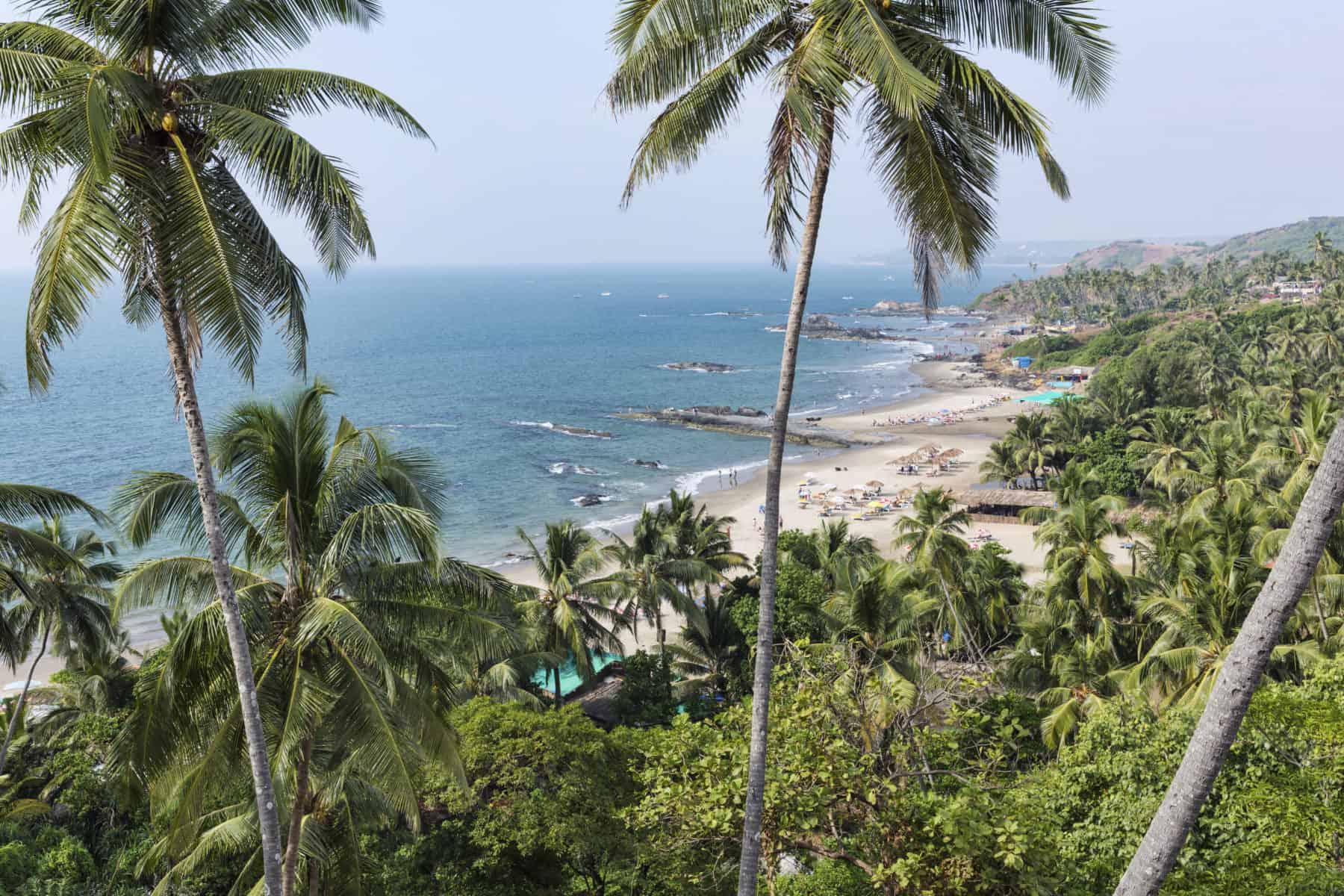 If you're wondering where the best beaches in India are, look no further. Here, our India specialists share their advice on choosing your seaside experience, taking into account location, snorkeling, diving and more. Which beach will work best for your India holiday?
It is first perhaps worth mentioning that while India isn't a beach destination per se, there are some true gems to be found that can really enhance your trip. Whether you're looking for relaxing beaches or buzzing locations immersed in culture, our experts can help you find the Indian beach experience that is right for you.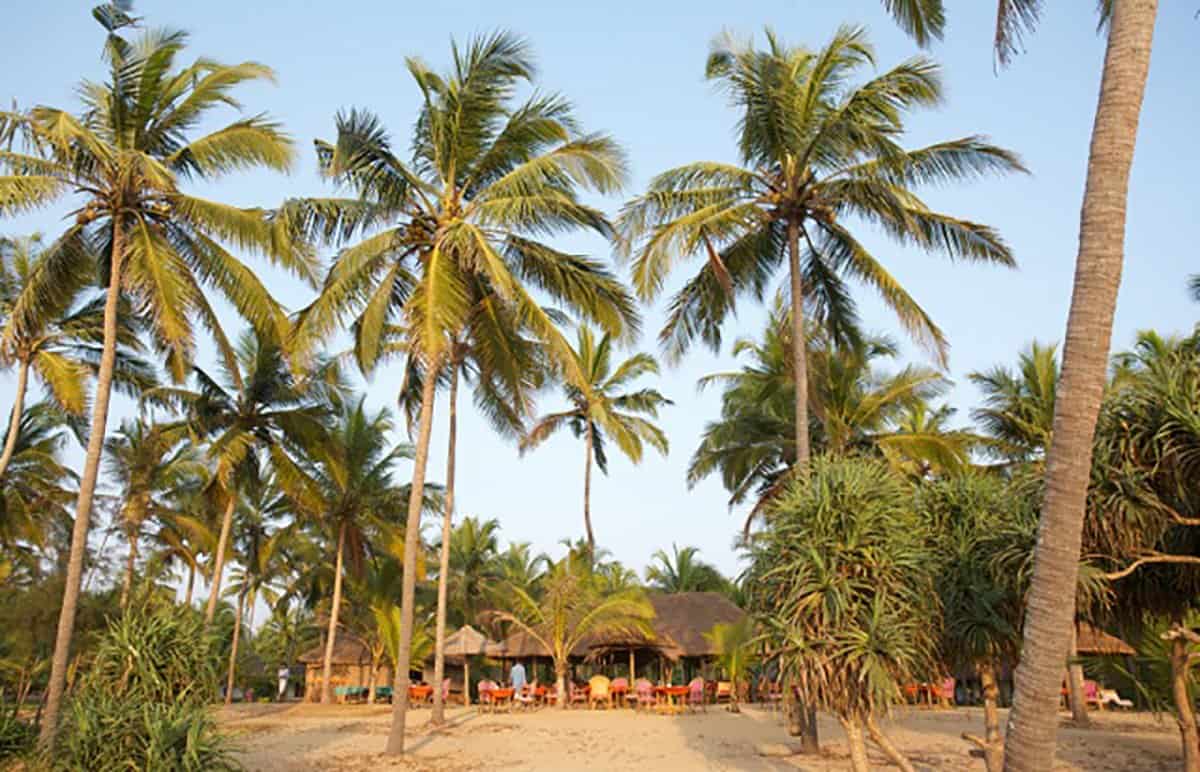 Neeleshwar – peaceful and tropical
Neeleshwar bags the top spot in our run-down of India beaches. Beautiful and wonderfully low on tourists, the beach is close to the tranquil northern waterways (which differ compared to those around Alleppey), small villages and the impressive Bekal Fort so you'll find plenty of things to do. The endless palm fringed beach is home to a couple of fantastic hotel options too: one more rustic, the other higher-end and refined.  This remote part of northern Kerala really is worth the journey and also gets our award for the best swimming beach in India.
Andaman Islands – remote, picture-perfect islands
These are probably the most beautiful beaches in India: think wide sweeps of white sand and the pristine waters of the Bay of Bengal. Here you can expect great sea fishing and diving, as well as a secluded paradise island experience. The only caveat is that they are somewhat hard to reach. Though Indian, they are in fact closer geographically to Myanmar, and require either a flight from Kolkata, Delhi or Chennai then a boat trip from Port Blair. That said, it's worth it and more when you arrive in paradise…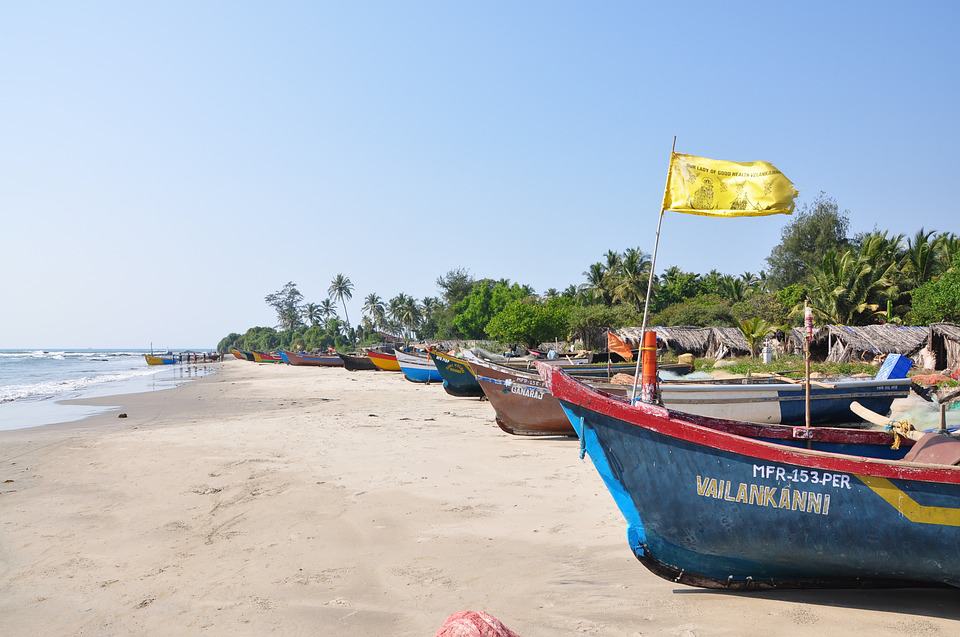 Goa – there is more than meets the eye
If you've been looking for nice beaches to visit in India, Goa will almost certainly be on your radar. India's most well-known beach destination, Goa is famous for its hippie feel and long stretches of white sand. There are a lot of beach hotels under the umbrella of 'All-inclusive holidays to India' in Goa but there are a select few that make a stay truly special.  However, inland Goa is well worth exploring, with its charming, Portuguese influences, laid back atmosphere, amazing birdlife and gorgeous hotels.  Often not even considered, it is often a highlight of travelers Goan experience.
Sindhudurg – remote rugged coastline
Sindhudurg is found on the coast of Maharashtra state. Here you'll find a stunning, rugged coastline and some of the best diving in India, with a profusion of colourful coral and exotic fish. It's rather remote, which, on the plus side means you won't encounter many tourists and you'll feel like it's your secret, but on the other means accommodation options are very limited…but limited to one spectacular option that also gets our award for the best honeymoon beach destination in India.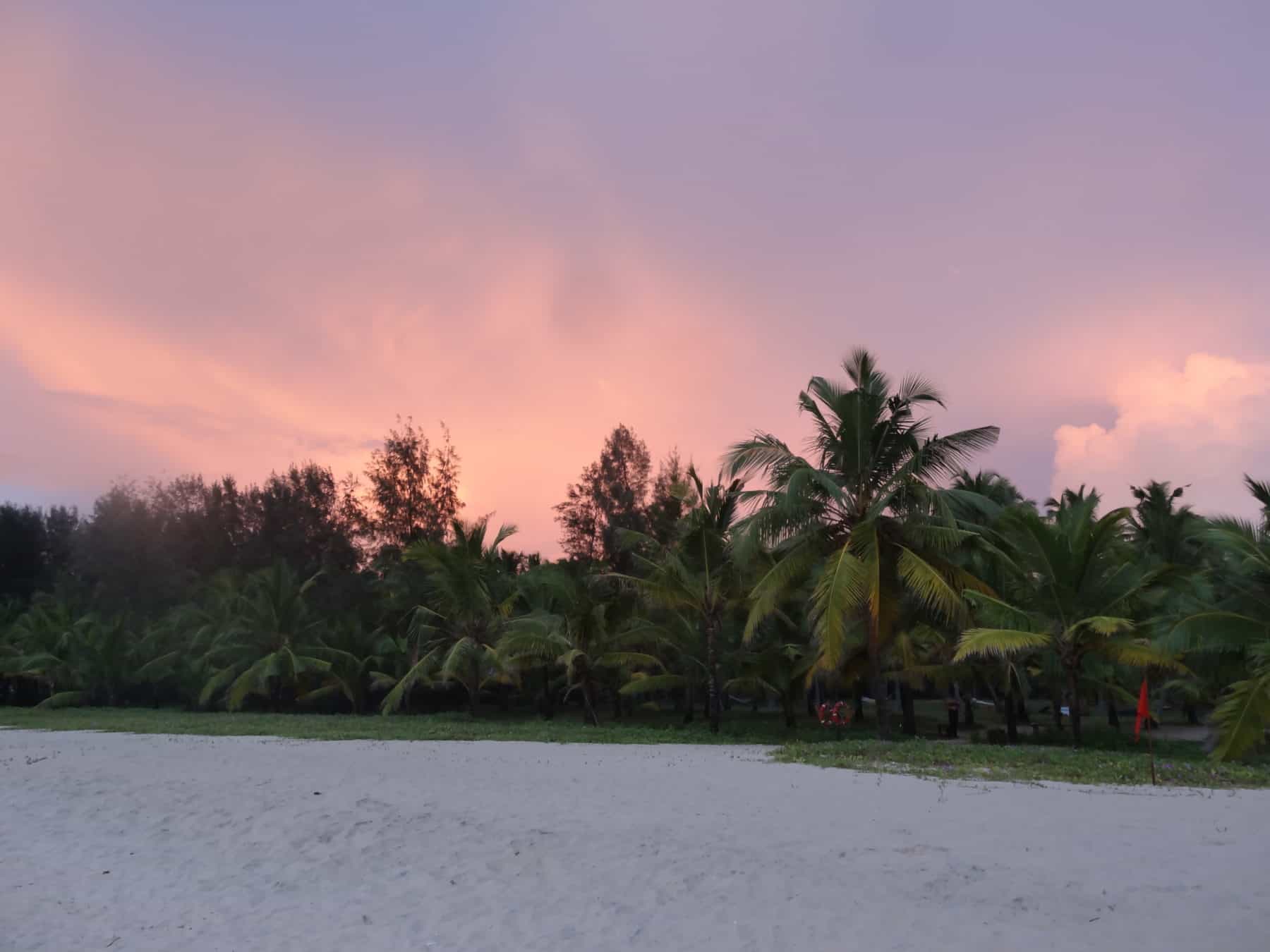 Mararikulam – quiet and easy to get too
A peaceful palm-fringed beach in Kerala, with warm water and generally good swimming conditions. It's well located close to the Keralan backwaters and Cochin, so you have the option of various activities to keep you entertained after you've had enough lounging in the sand. Also, the area has accommodation for all budgets so can suit different travel styles – one of our favourites is Marari Beach Resort.  You could also consider having your end of trip relaxation in a boutique property in the beautiful backwaters just a short distance inland, particularly if you're looking for a more luxurious stay.
Kovalam – beachfront restaurants
This is a well-known resort area in south Kerala with lots of restaurants and activities to keep you entertained. The beaches perhaps aren't quite as idyllic as in other parts of the west coast, though you can get more privacy on the hotel beaches – we particularly like Niraamaya Retreats Surya Samudra, just south of Kovalam's two main beaches.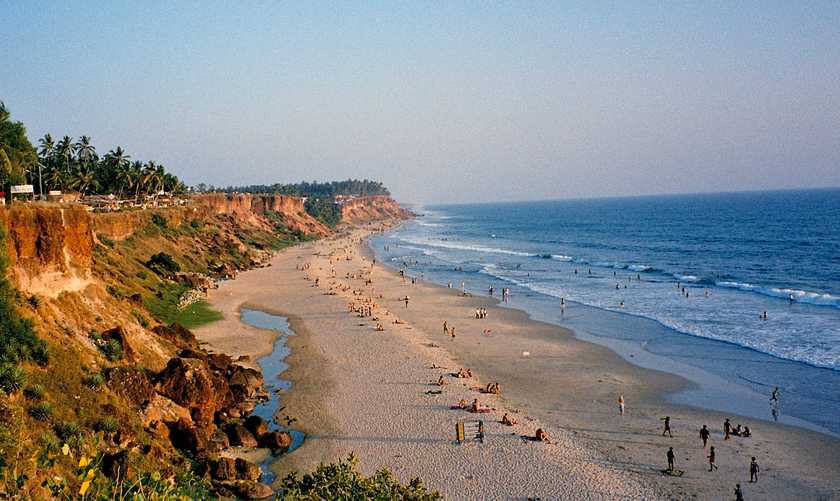 Varkala – for the backpackers
A couple of hours north of Kovalam, lies Varkala, known for it's spectacular setting: a long, very wide beach set against a dramatic cliff. It's a lovely laid back option, a particularly great place to watch the sunsets. It's worth noting that the scene is more backpacker-orientated and the beach is only accessed via a climb down the cliffside – there is no accommodation directly on the beach. However, there are some great local restaurants nearby.
Pondicherry – French colonial promenade
On the east coast in Tamil Nadu, though Pondicherry is more of a more coastal town than a beach town, you do get spectacular views of the sea. It's lovely to promenade along the waterfront, taking in the French architecture and history and dining on delicious French-Indian fusion food. A good option if you like culture and a seaside feel but aren't as bothered about the swimming and sunbathing.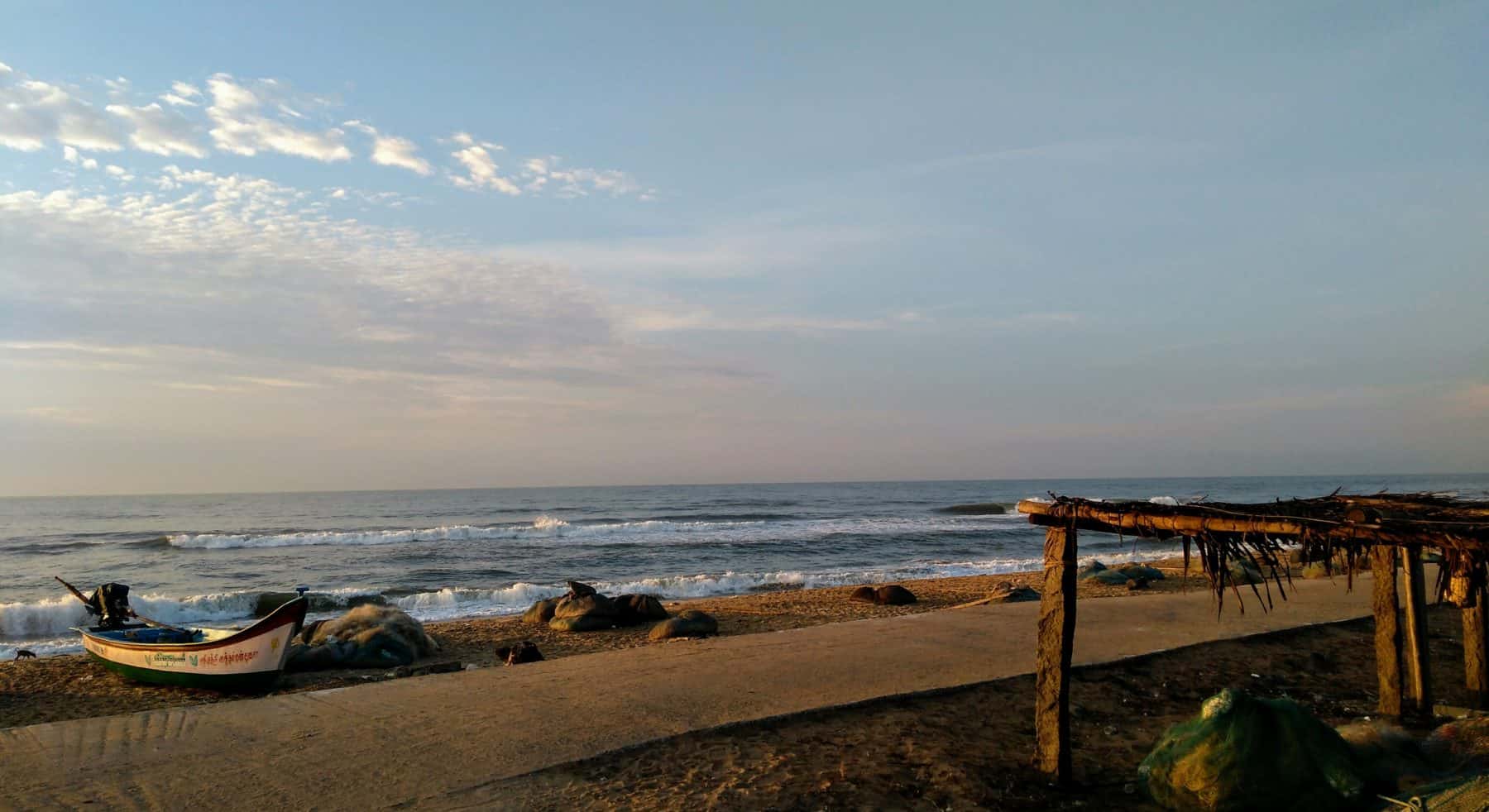 Mahabalipuram – great for people watching
The beaches here on the bay of Bengal are pleasant if not the best in the country, but this is a brilliant spot for people-watching and local culture. In a festival time in particular (from January to February) it's great to spend a few days here at the beginning or end of your trip to soak up the atmosphere. You'll also find the incredible shore temples of Mahabalipuram nearby and inland, the weaving traditions of Kanchipuram.  We wouldn't suggest this area for prolonged r&r though. 
Tranquebar – something a little different
A truly off-the-beaten-track spot on the remote coast of Tamil Nadu, this small town is very remote and quirky. The first and one of the only Danish settlement in India, there is a distinctly different feel here to other parts of the country. There is only one quirky and characterful accommodation option.  Don't expect a relaxing beach experience as such, but an insightful stay and something a bit different.
What are the best beaches you can get to from India?
If you're real beach lovers and have the time and money to add on a really special beach option to your trip to India then we'd recommend heading to the Maldives.  As India is well connected across the region though Sri Lanka, Thailand and stunning beaches off Singapore are possible too.
CURIOUS ABOUT INDIA?
Head to our website for more ideas and information about luxury holidays to India.