Curious to see some of the best beaches in Thailand? It is still possible to have a secluded beach experience in Thailand if you know where to look. Discover some of our favourite beaches and islands for your Thailand holiday that take you away from the tourist trail. Choosing your seaside experience can depend on a few different factors: you might consider location, snorkelling and diving opportunities. Here we describe the type of experience you can expect from each location.
Koh Yao
Where is the Koh Yao?
Koh Yao is really made up of two large islands, Koh Yao Noi and Koh Yao Yai, off the coast of Phuket. Long-tail ferries make daily trips from Phuket. Journeys are around one hour and cost 50 Baht.
What will I experience in Koh Yao?
A total Thai island fantasy: pure escapism, palm-fringed sandy beaches, and a warm azure sea. The islands are wonderfully undeveloped, which means you can truly step away from the everyday. At the same time, you can find lovely local spots to eat and drink as well as a handful of shops.
Where to stay in Koh Yao?
Koyao Island Resort is a fantastic and understated resort on sleepy Koh Yao with 23 large villas across a pretty garden. Here you'll find luxury and privacy, and the lucky to lie on a stretch of swimmable beach.  Then you have the stylish Six Senses Hideaway on Yao Noi and its large villas for those looking for a stay at the top end of the market.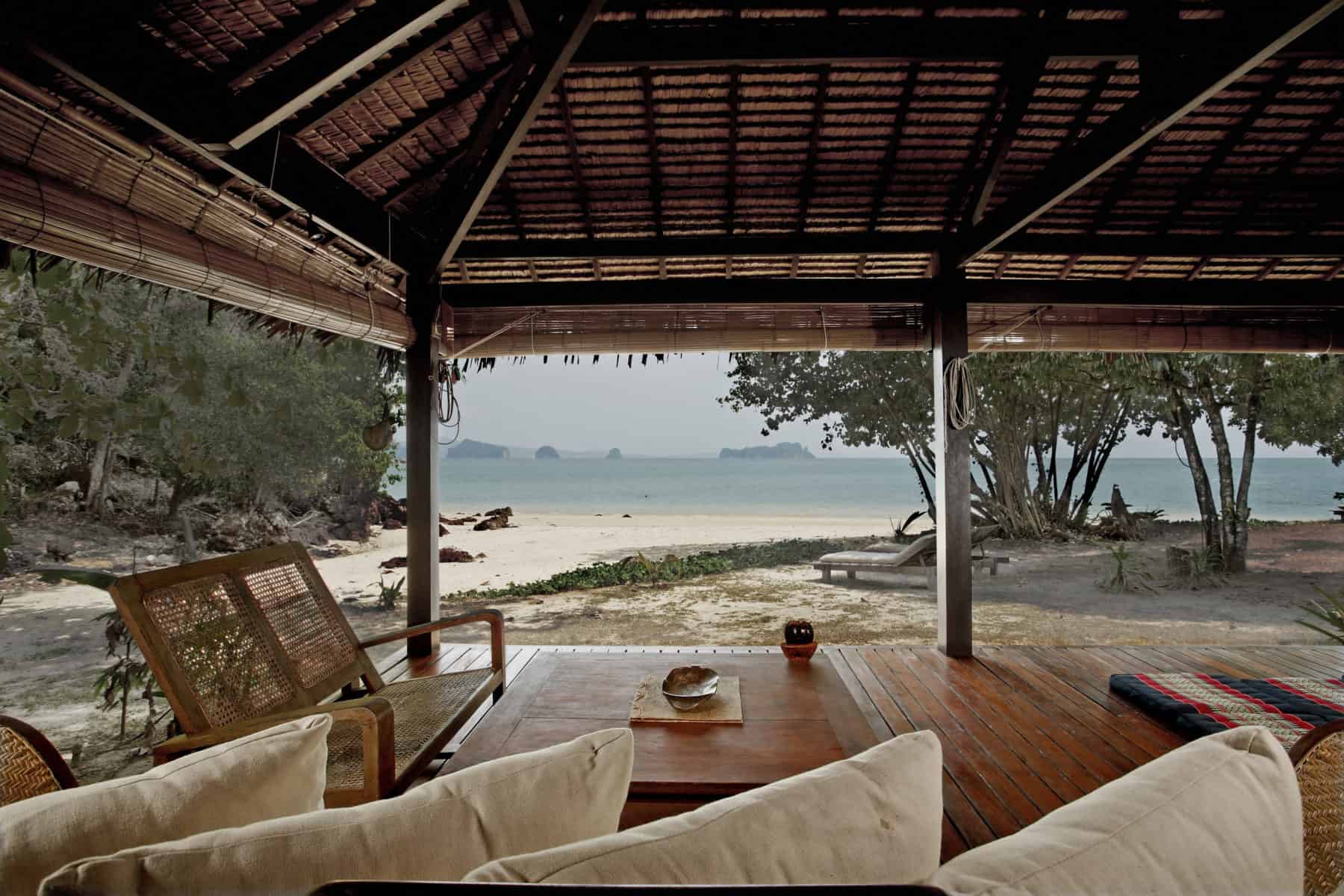 Khanom
Where is Khanom?
Khanom is located on the mainland by the southeast coast near Koh Samui.  Khanom can be reached by short flights from Bangkok to either Nakhon Si Thammarat or Surat Thani airports.
What will I experience in Khanom?
Khanom retains a similarly untouched feel. Though it's close to tourist spots like Koh Samui, it is far less visited. With its peaceful atmosphere, it is also the perfect place to practice yoga, and wildlife lovers have the chance to spot pink dolphins. If you prefer adventure, there are activities like caving, snorkelling and kayaking trips that will let you discover the beauty of the area while keeping active.
Where to stay in Khanom?
The Aava Resort is at the top of our list of the best accommodation in Khanom. Think luxury in minimalist Scandinavian design – we recommend the Poolside Villa. It's also fantastic for families with lots of space and a hot tub!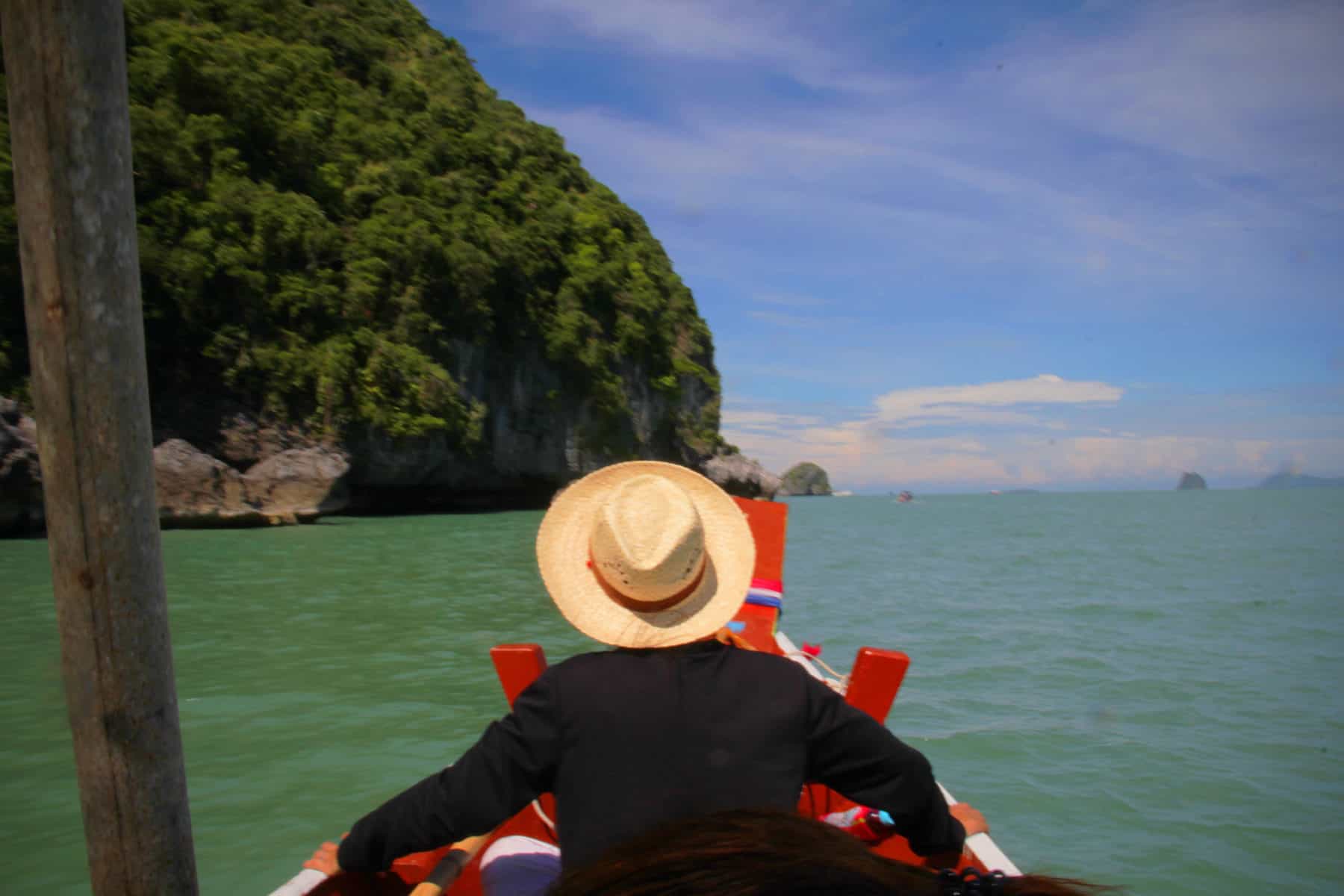 Koh Kradan
Where is Koh Kradan?
You'll find this idyllic island off the southwest coast of Thailand, 1 hr 20 min by long-tail boat from Pak Meng Pier or Khuan Tung Ku Pier on the mainland.
What will I experience in Koh Kradan?
White sandy beaches lapped by the turquoise waters of the Andaman sea. With no villages and only a handful of hotels, Koh Kradan feels far less developed than many Thai islands, and this is its charm. What's it like? A beautiful island offering stretch of white sandy beaches sitting amidst the crystal clear blue waters of the Andaman Sea. Snorkelling and diving are particularly good here and you'll have the chance to spot an exciting range of creatures, including moray eels, clownfish, lobsters, lionfish, turtles, coral, and starfish.
Where to stay in Koh Kradan?
Seven Sea Resort is one of the only resorts in Koh Kradan. It sits in a prime beachfront location perfect for swimming, snorkelling and kayaking. Perfect for those looking for characterful luxury.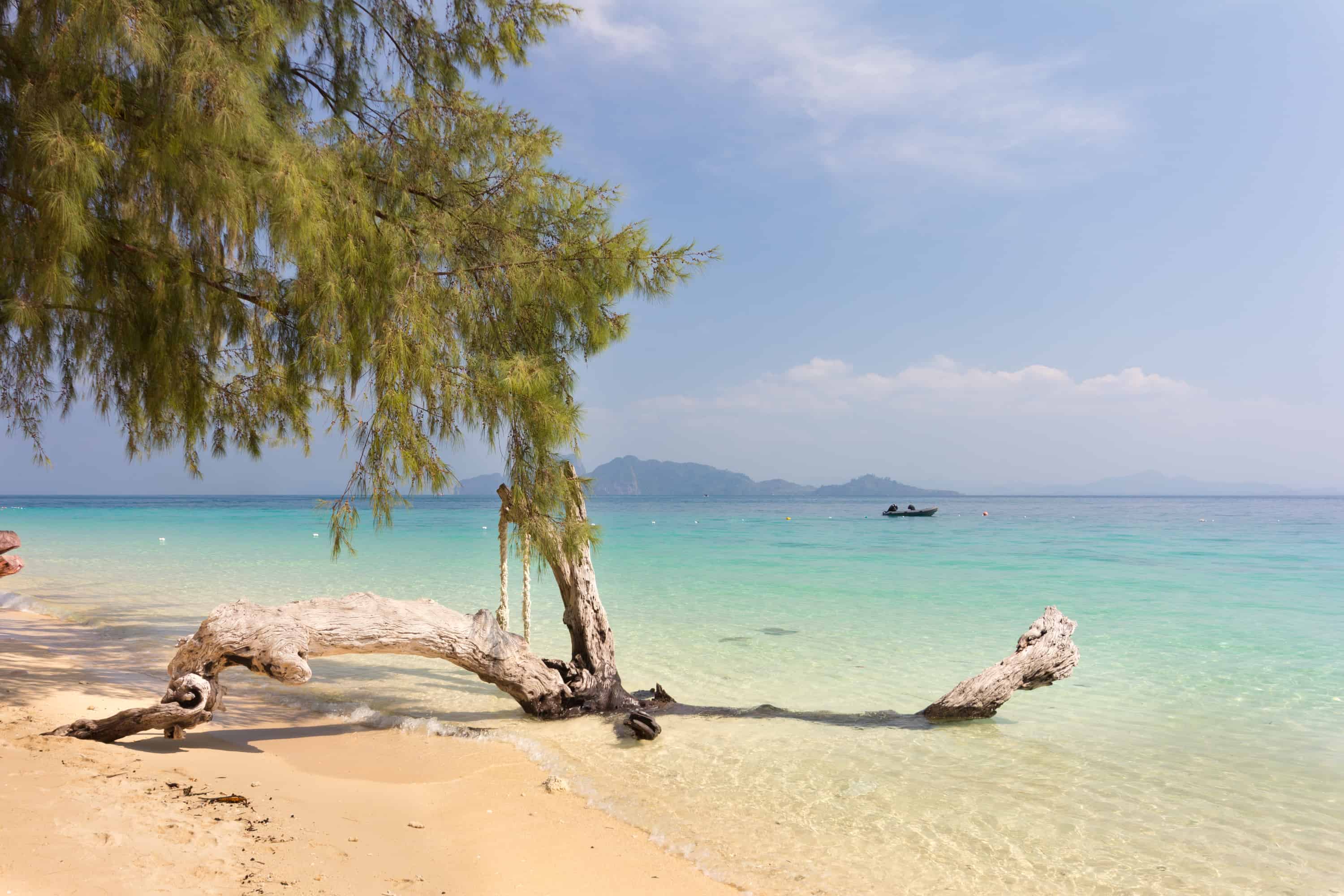 Koh Lanta
Where is Koh Lanta?
Koh Lanta is an island district in the southwest of Thailand, near Krabi. It is accessible by car or, from November-April, by passenger ferry. The two high-end hotels on the island, The Pimalai and Layana, both operate their own speedboat during this time as well.
What will I experience in Koh Lanta?
Life here is dusty and sleepy and proceeds at its own relaxed island pace among the predominantly Muslim inhabitants. Koh Lanta still has a chilled out vibe though with the advantages of a reasonably well-developed tourist scene. The beaches are wide and attractive, there is great snorkelling nearby, laid back bars and restaurants as well as plenty of dive schools.
Where to stay in Koh Lanta?
Pimalai is the most southern hotel in Koh Lanta and borders the expanse of the protected national park, ensuring beauty and tranquillity.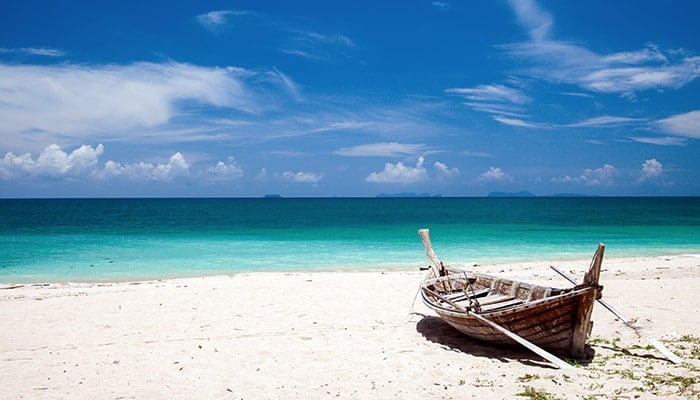 Hotel Beaches in Thailand
It's also worth noting that many hotels in Thailand have their own beach access, meaning that some of the most remarkable stretches of beach in the country are found on the doorstep of gorgeous hotels. So we'll just note a couple of our favourites here…
For luxury… 
Soneva Kiri Koh Kood is located on a privately-owned cove on the sleepy Thai island of Koh Kood, the resort offers the finest luxury experiences for travellers that demand the best and the unique simultaneously.
For character…
The Bangsak Village Resort is something of a rarity for hotels in mainland Thailand, offering a genuinely secluded beach and an authentic, local area. Ideal for couples of all ages, the resort represents excellent value for money for anyone looking to really get away from it all.
Curious to know more about the best beach destinations in Thailand?
If you want to visit some of the best beaches in Thailand get in touch with a Thailand specialist today on 020 3411 6494.
If contacting us via email is easier for you, you can also make an enquiry.
For more travel inspiration, take a look at our suggested Thailand holidays and our selection of family-friendly Thailand holidays.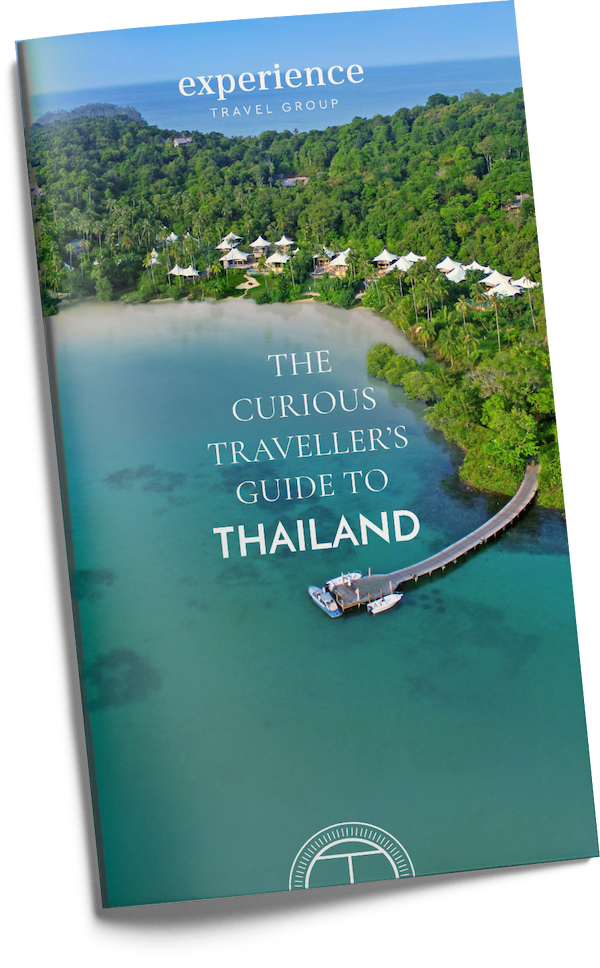 CURIOUS TRAVELLER'S GUIDE TO THAILAND
Our specialists have compiled many of their tips and insider secrets in this, The Curious Traveller's Guide to Thailand. Download your complimentary copy for an insight into authentic Thailand that will help inspire your adventure.
DOWNLOAD NOW