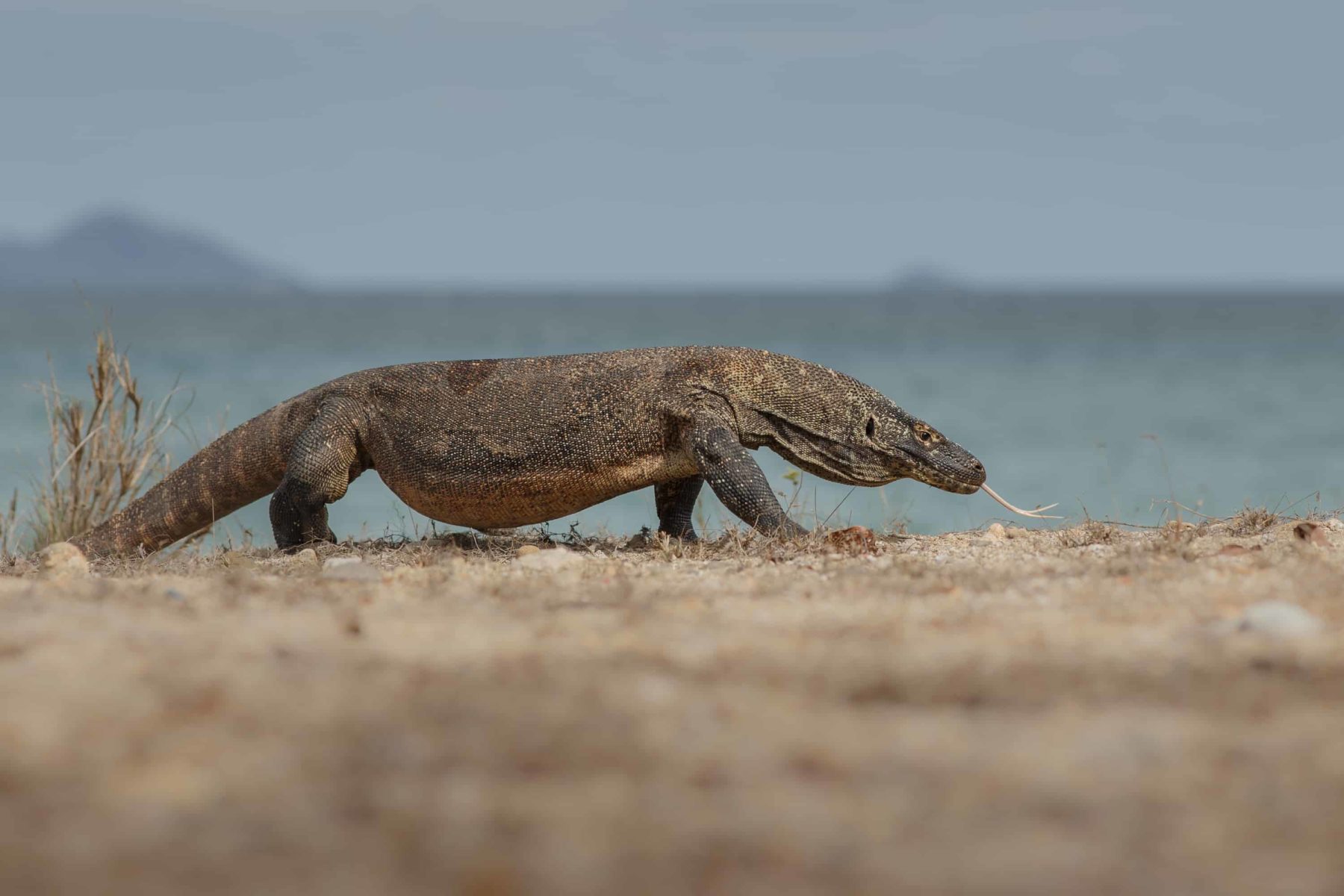 Why is Komodo island closing?
The closure of Komodo island set to occur for 12 months from January 2020 for tourists, local media reports. This follows the theft of 41 Komodo dragons in March by a known smuggling group, which were then sold via Facebook for 'medicinal purposes' at around 500m rupiah (£27,000) each.
Komodo dragons are protected, endangered species. Conservationists estimate that there are only 6,000 left on earth, the vast majority of which live in UNESCO protected Komodo National Park. At up to 3 metres in length, with a venomous bite and ancient lineage, the rare dragon has been a tourist draw for years.
However, in 2016 a major upgrade of nearby airport, Labuan Bajo, saw annual visitor numbers to Komodo soar from 150,000 to 1.5 million. In January 2019, East Nusa Tenggara governor, Viktor Bungtilu Laiskodat, indicated that the island might close for a year to restore the natural habitat and repopulate the dragons' prey. It seems that while the dragons' theft might have been the catalyst for closure, there have been concerns brewing for a while.
What does it mean for travellers?
Travellers should not worry that they will be unable to see dragons at all next year. While Komodo is the largest island in the national park and the most popular among tourists, it is not the only one inhabited by the dragons. Neighbouring islands Padar and Rinca also offer plenty of opportunities to spot the ancient lizard, as do several other small islands throughout the park.
Rinca tends to be where most Experience Travel Group (ETG) trips take place as it is less visited than Komodo and so offers a more peaceful experience. All ETG excursions to Komodo National Park are accompanied by a guide and a highly trained park ranger. Travellers will always keep their distance from the dragons, both for their own safety and in the interest of the animal as well. We go to great care to ensure that every wildlife tour we offer is not disruptive to the animal or environment observed.
At the time of writing, all ETG travellers to Indonesia hoping to see Komodo dragons in 2020 will be going ahead as planned.
It is also here worth mentioning that Komodo offers many more experiences than sighting the famous dragon. You can find unbelievable snorkelling and scuba diving opportunities here, which offer the chance to see manta rays, whale sharks and turtles. And the beaches are absolutely world-class: think long, white-sand bays carved into the island's rippling coastline, without another traveller in sight.
The beaches here are, in fact, better than any you'll find in Bali. If you are interested in travelling to Bali, we might even suggest combining with Komodo to get the most idyllic beach stay. With Garuda's new direct flights from London to Bali, island combinations like this will become all the easier.
---
 To find out more about holidays to Komodo or other islands in Indonesia, do get in touch on 0207 924 7133 or fill out an enquiry form here. Alternatively, you can head to the Experience Travel Group website to explore our holidays in a little bit more depth.