The Passing of Knowledge
Galle, Sri Lanka
TRAVEL CURIOUS
The way in which we all experience travel is evolving. ETG travellers are increasingly seeking out the authentic stories that lie behind the glossy brochure images, and which, we like to say, reveal the fabric of a destination. So, inspired by your own travel moments, we sought out some of the very human stories that lay behind them. We wanted to share them with you; to inspire you to start thinking about your next travel story and inspire like-minded friends and family members to do the same.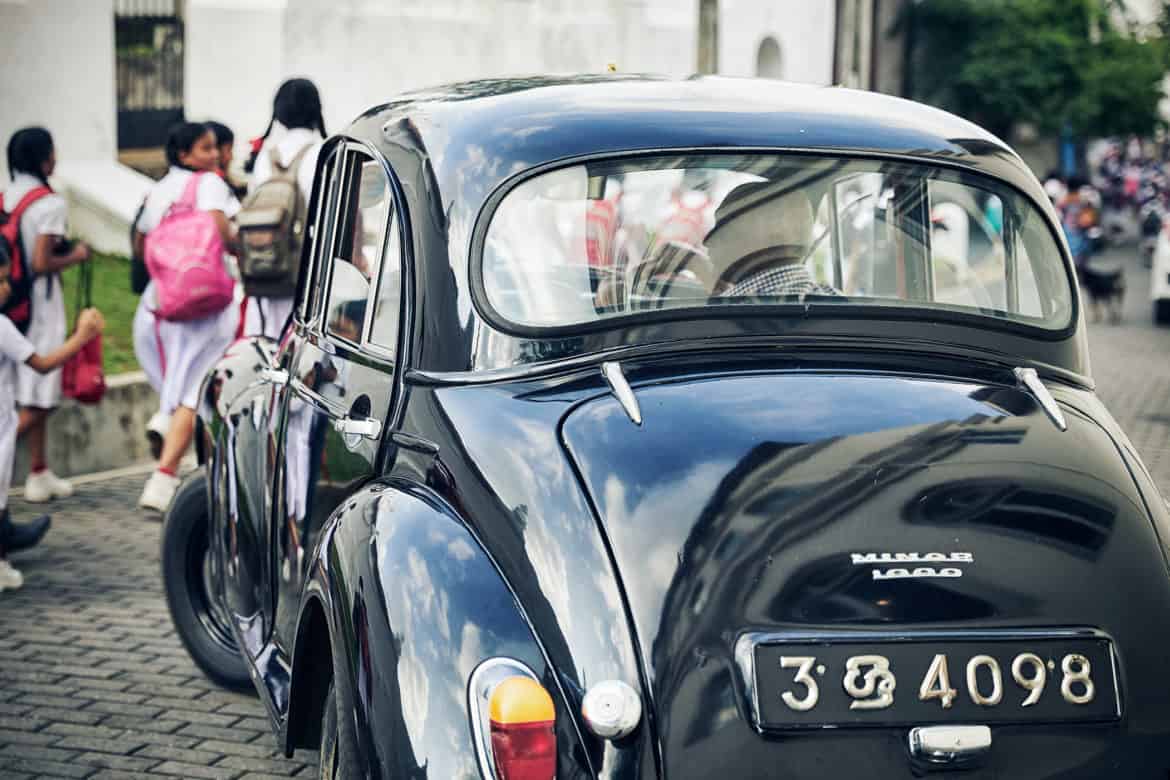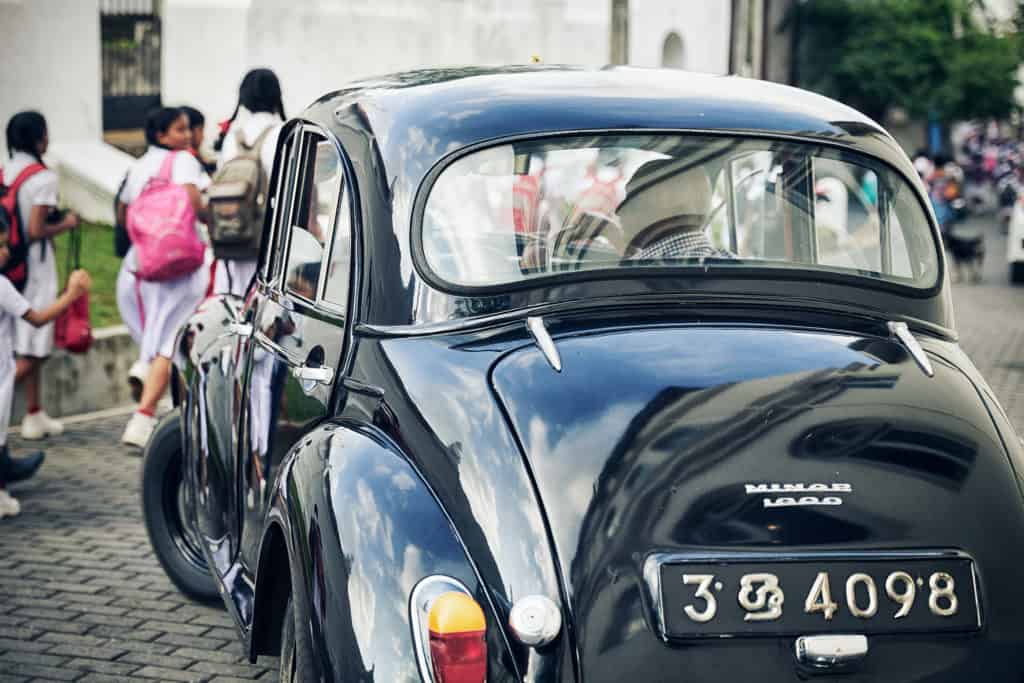 Vintage cars & venerable masters
Why are there so many vintage cars in Sri Lanka? We got a few different answers when we asked our various partners, and we're still unsure. Some say it's nostalgia for a bygone time; others say it's just love for the general aesthetic of it all. At times, driving around Sri Lanka can feel like entering a time warp – especially if you stay in one of the stunning old tea planters' bungalows. You may even find the odd doilie under a lamp!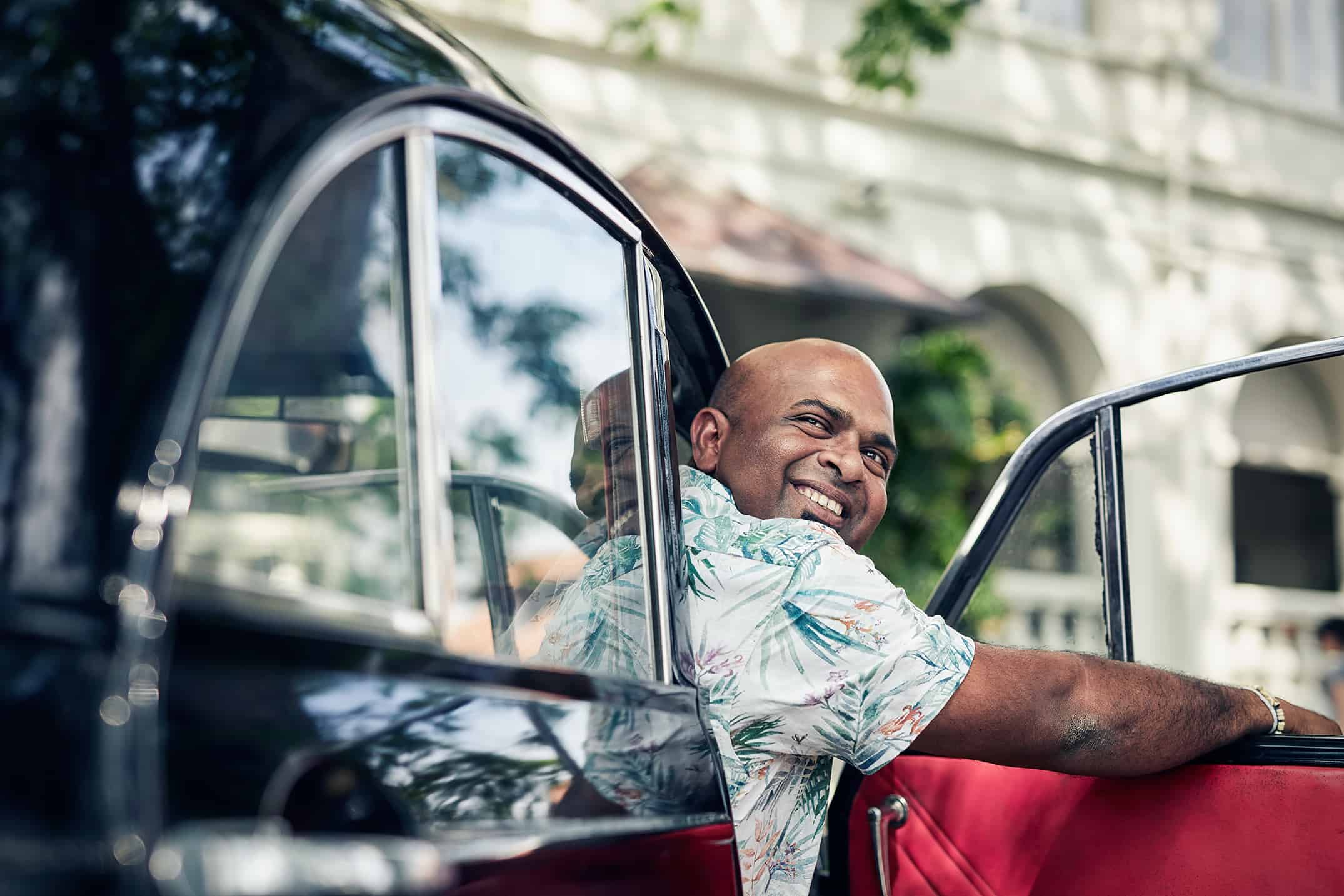 We've always loved experiencing our destinations in unique ways – not only because it's fun, but it's a great way to meet some fascinating people. Driving around Galle in a vintage car is the perfect example of this. The car itself becomes part of the experience and transforms it into something truly special.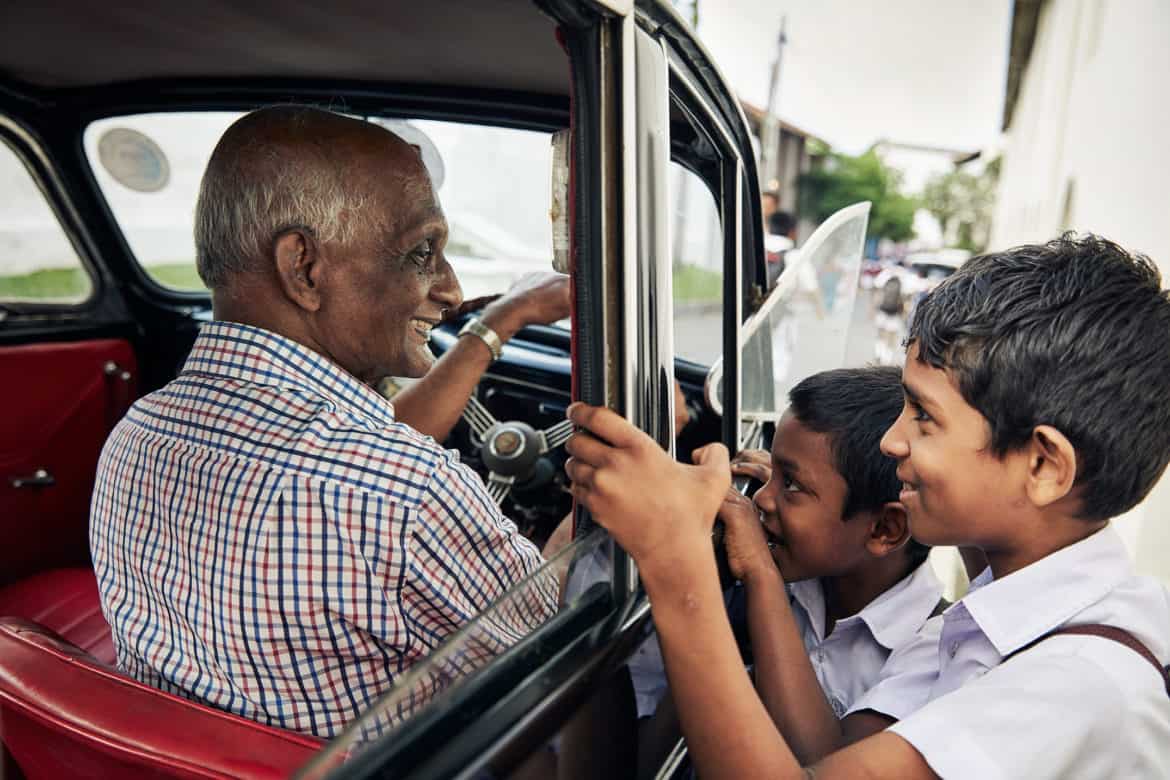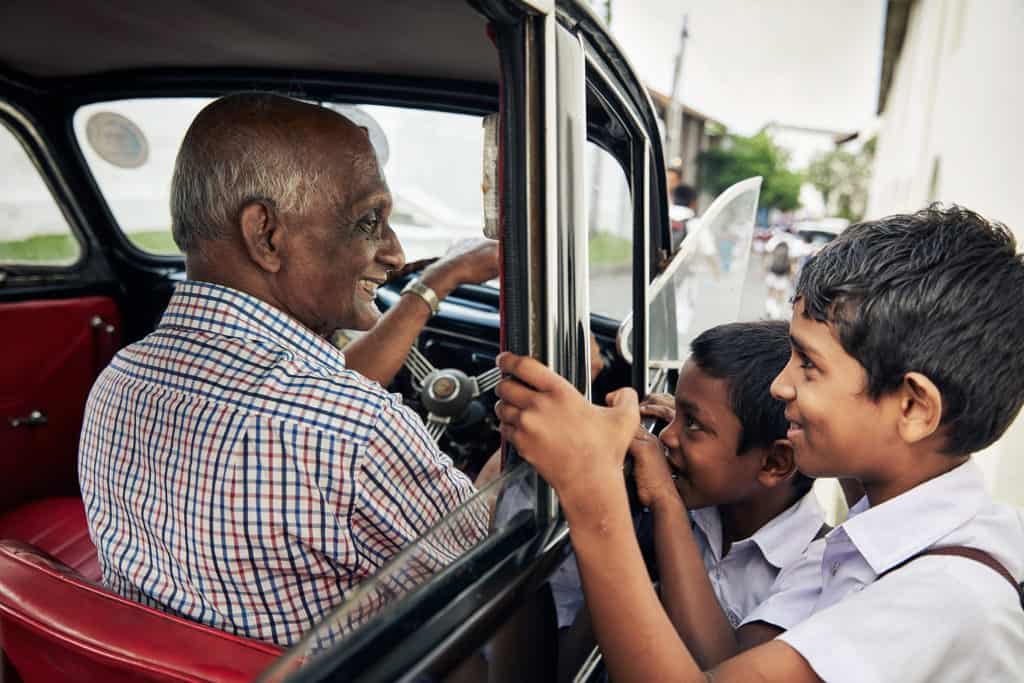 It takes a bit of skill to drive these special cars and the Morris Minor is no exception. We love watching our chauffeur guides learning from the cars' owners before they are 'allowed' to take them out on a tour. It was such a fun couple of hours driving around Galle Fort watching one of our top chauffeur guides, Chami, learn from a master, Mr Kingsly Jayanetti. At one point all the schoolchildren finished for the day and started to flood past the car. It didn't take long before we were getting a lot of attention.
Chami worked overseas for around 10 years, mostly in Greece. He has an infectious laugh and is obsessed with cricket. Now living in Colombo, he works full-time for ETG and is fast becoming one of our most popular chauffeur-guides. He loves getting off the beaten track and knows a secret fishing place in the Knuckles mountain range that he can take our clients to, but they have to swear to secrecy. We don't even put it on our itineraries.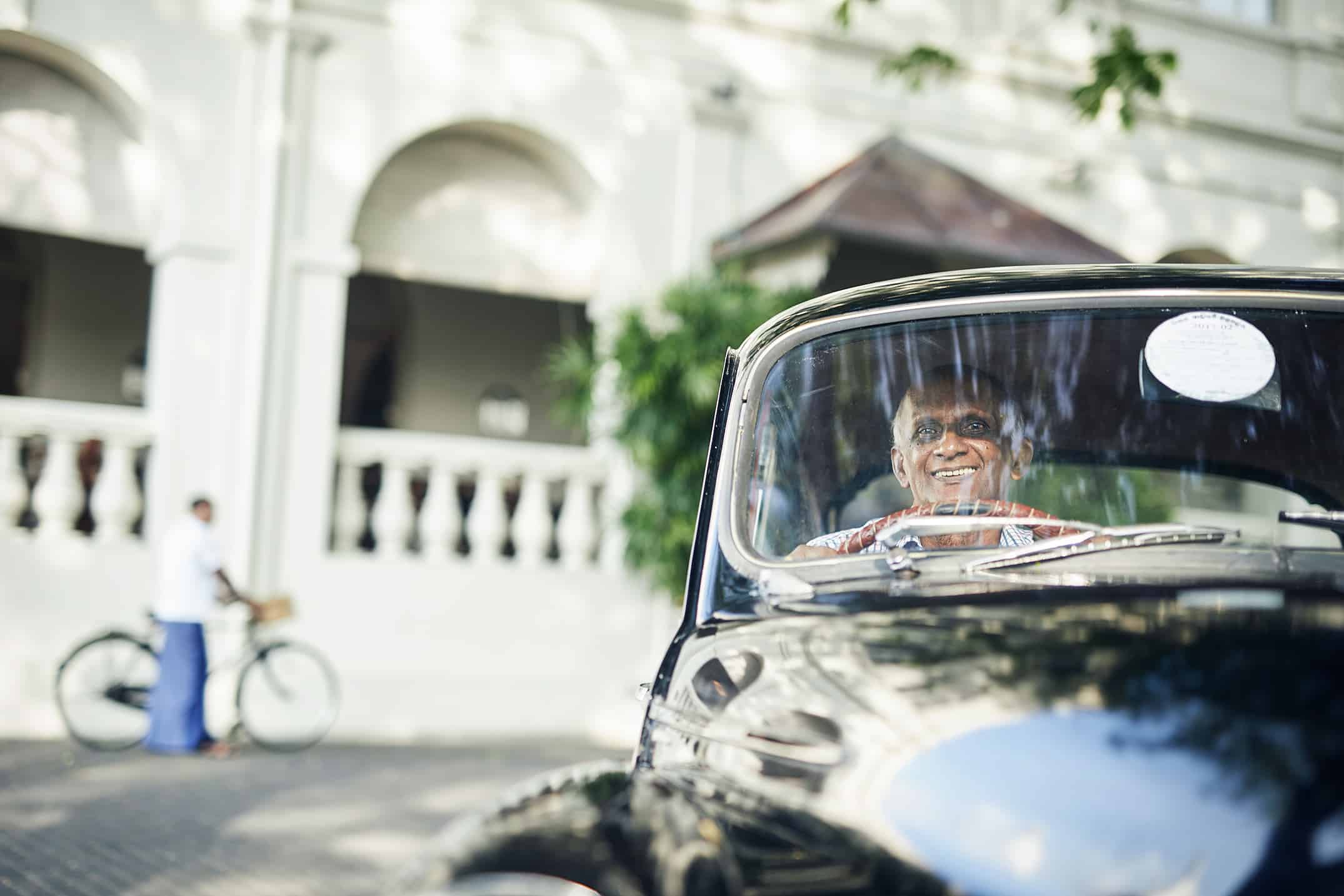 Meet Kingsly Jayanetti
There are a few moments in life where you just have to take a step back and watch – and this was one of them. Kingsly was so gracious and gentle as he taught Chami how to handle his car; his manner effortlessly commanded respect. It all clicked into place when we found out he was a retired headmaster, having worked at three schools before joining the Ministry of Education to develop the department of English.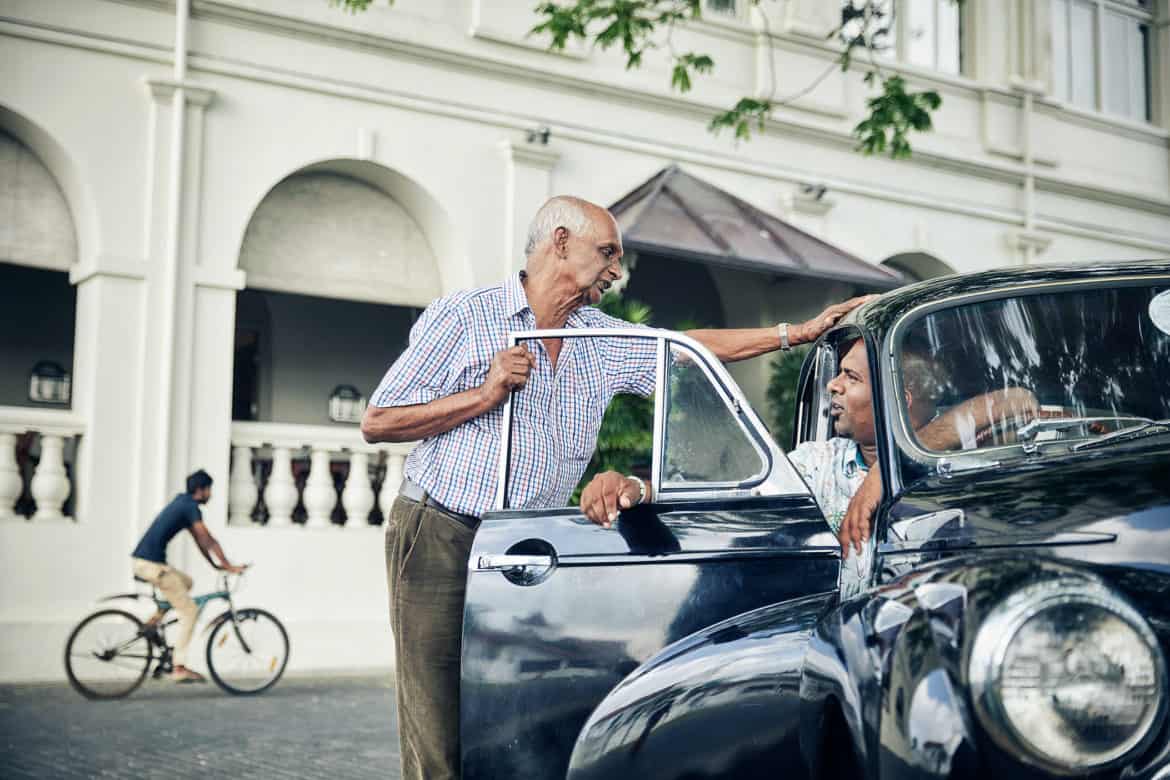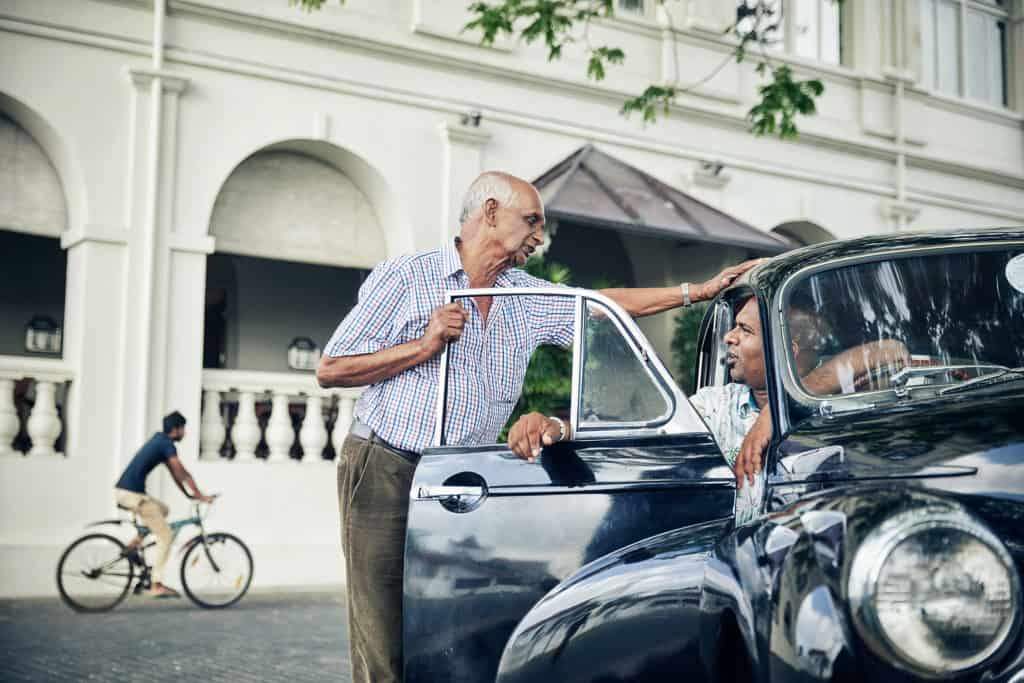 He has two children, one who owns a local travel company in Colombo and another who is a bank manager in Galle (and, rather sweetly, is now his next-door neighbour). He is now enjoying his retirement and invests quite a lot of time and money renovating his collection of cars.
Kingsly has five Morris Minors in total: three tourers (one being the car in the photos), a traveller and a rare Bassa model.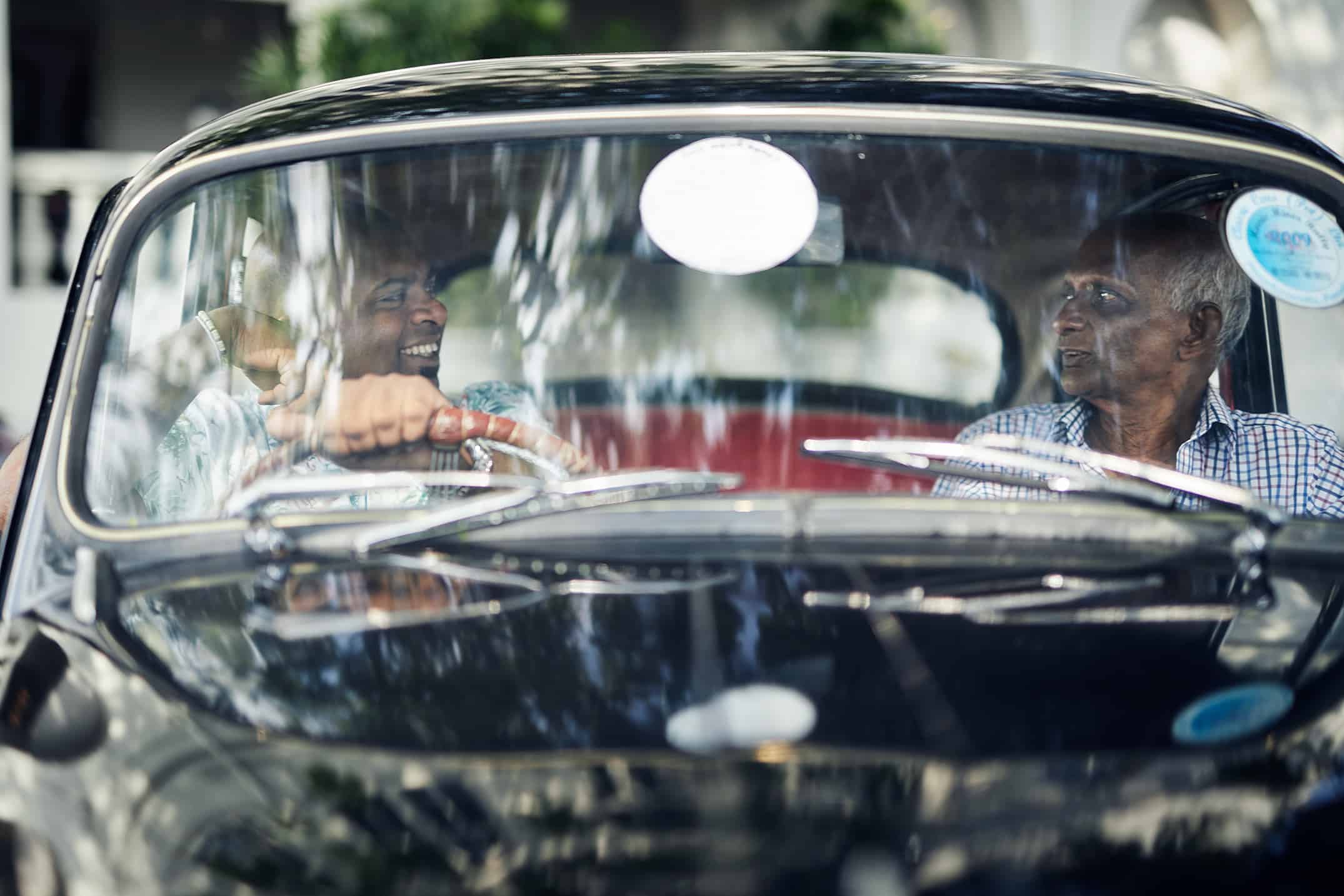 We don't believe in standing still. Watching the world go by through a window. Hearing it through the stories of others.
You want to be in it, out there. Asking questions and finding answers. Finding yourself in worlds unknown. Finding the path less trodden. Meeting people with a different story to tell.
Just ask why, what, how, who? We'll never stop helping you find the answers.
Our travellers come home with stories to tell, memories to keep and new ways of seeing their lives around them. That's what happens when you truly connect with a destination.
FREE YOUR CURIOUS SIDE WITH EXPERIENCE TRAVEL GROUP

FREE YOUR CURIOUS SIDE WITH EXPERIENCE TRAVEL GROUP