Tipping is not as common in Borneo as in other countries in Southeast Asia. In some tourist hot spots, you may notice 10% service charge added to your restaurant bill. Otherwise tipping will be discretionary although guides and drivers do rely on tips to top their wages up.
Therefore all ETG holidays are 'Tip-Inclusive' so the total holiday cost includes all tips for your guides, drivers, and other in-country experience providers. This is all taken care of before you set off, in just one simple upfront cost. There is no stress around whether, when, and how much to tip; no more awkward fumbling for notes, or that feeling that you've under-tipped and offended your guide. The only people in an ETG holiday to Malaysia you might feel the need to tip are hotel or boat staff, at restaurants, but that is entirely at your discretion with guidelines below.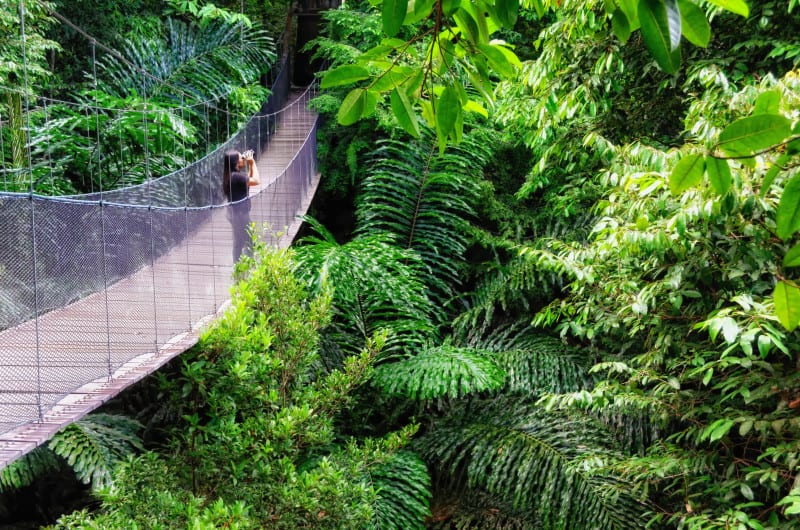 Per couple or family travelling –
Guides:
For good service, tipping around MYR25-30 per day for your guide would be about right for a good job, perhaps more for something special or if you are a larger group or family.
Drivers:
Drivers usually receive 2/3rds of what the accompanying guide gets. MYR15 per day is a guideline, but do note that you don't have to tip  drivers for doing pick ups and drop offs at airports.
Hotels:
If you're in a hotel for a few days or more, a tip of MYR3 for your chambermaid or anyone else who has been helpful will be appreciated.
Restaurants:
Many western-style restaurants and most hotels will add a 10% service charge to the bill. It's also customary to leave any small change (coins etc) and if a charge is not added then 10% is a good gauge. Local restaurants usually don't expect tips although they certainly won't reject them should you leave a few dollar notes behind.
Taxis/ rickshaws:
Do not require tipping unless for exceptional service.
For holiday ideas to Borneo and Malaysia, take a look at our suggested itineraries.
---