Delhi is one of those cities that you have to visit at least once in a lifetime. It is India's London, Paris or New York, a truly global city bursting with enough to do to occupy you for a month, never mind a few days.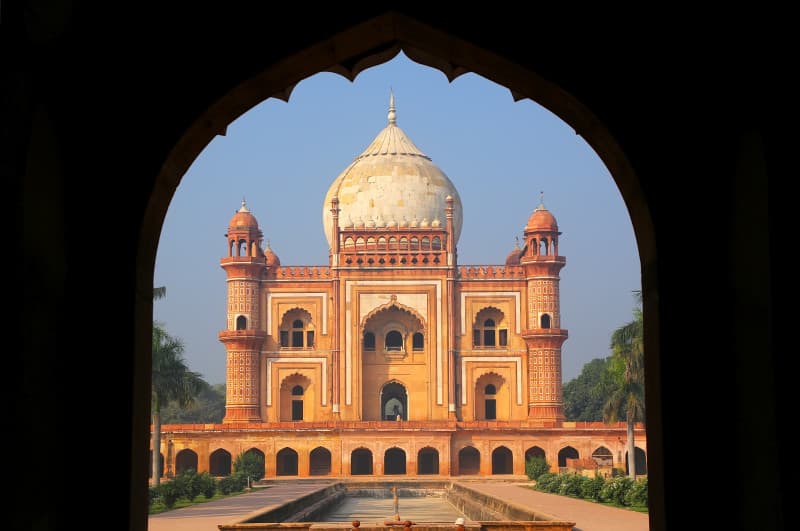 This bolshy, often brilliant hub is the classic assault on the senses, swarming with more than 18 million inhabitants. It can be bewildering for first-timers, which is why I was glad my first visit to India's capital was with Experience Travel Group.
Hop on my rickshaw now for my personal tour of the top 10 sights and experiences you must savour in Delhi. As you would expect with Experience Travel Group alongside the big hitters are a few more esoteric, even more, rewarding experiences.
---
1. Explore Old Delhi by Cycle Rickshaw
I did this on my first night in Delhi and it's the ideal way to get a feel for the energy and vibrancy of the Indian capital. It also immerses you right into the action like a decompression chamber, steeling you for the rest of your trip. The guides and drivers are brilliant, getting you to all the wee nooks and crannies of the narrow motorbike, donkey and cow mobbed lanes. There is the option to do a foodie tour where your guide stops off at all the best street food stands, a much safer option than risking your stomach on your own. The cycle rickshaw is also part of our comprehensive Delhi: Old and New tour that takes in the best of both sides of the city.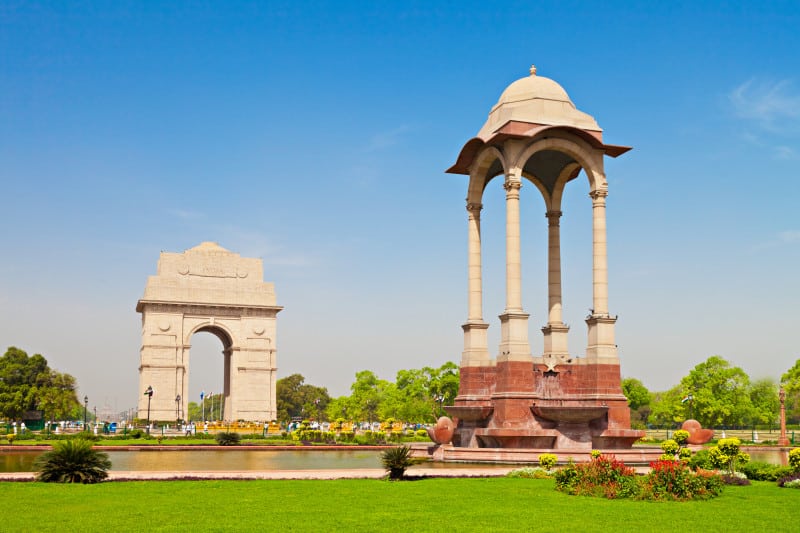 2. Visit India Gate and people watch
India's scale is immense, as is Delhi's. The India Gate is symbolic of this, a massive arch reminiscent of the Arc de Triomphe in Paris. It was built for a sombre reason – to commemorate the 70,000 Indians who lost their lives fighting for the British Empire during World War One. Make sure to walk right around to appreciate its scale and elegance and laze in the adjacent park afterwards watching the locals engage in their favourite pastime – playing cricket!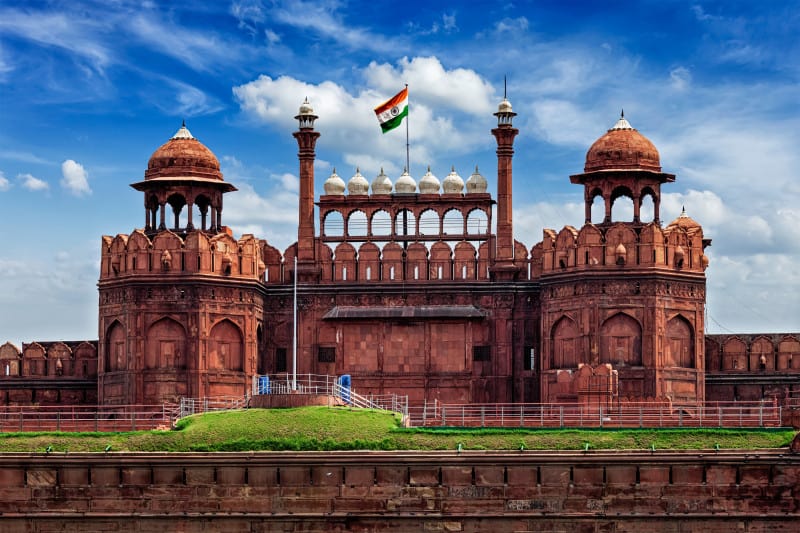 3. The Red Fort on the border of Old Delhi
For two hundred years until 1857 this lavish building was the opulent residence of the Mughal rulers. The name hails from the striking red sandstone used in its painstaking construction. Today it is no longer a centre of power, but a UNESCO World Heritage listed site, whose interior and museums offer an insight into the city and the country beyond.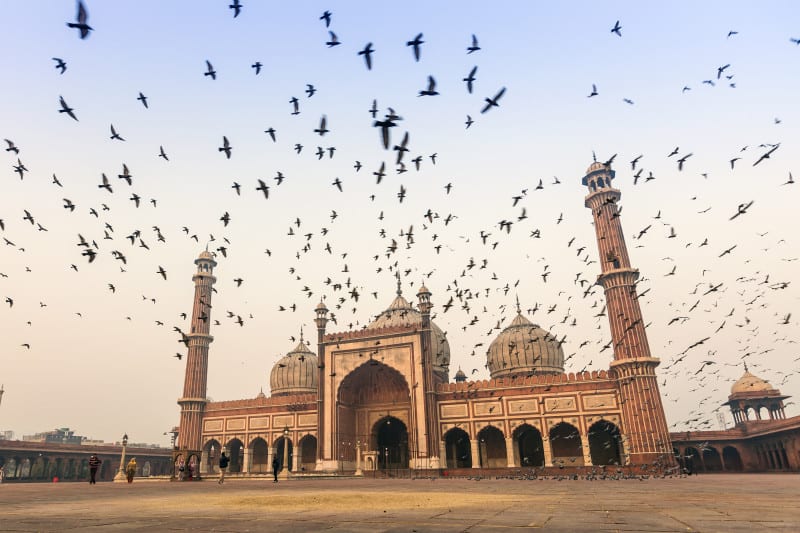 4. Jama Masjid, built with marble and red sandstone
One of the country's largest mosques (India has a large Muslim community whose roots in the country run deep) is also one of India's most impressive. It was the brainchild of Mughal emperor Shah Jahan in the 17th. His red sandstone and marble vision was grand and today this massive mosque boasts a courtyard that can house 25,000 devotees.
5. Gandhi's Mansion, the site of his assassination
Fittingly given his character, his mansion is a relatively modest low-lying affair. You can tour the interior to learn more about the man who steered India on its peaceful path to independence from Britain. The exhibits also reveal more about his time in Africa sticking up for the Indian community in that part of the British Empire too. Most poignant of all, you can literally follow in Gandhi's footsteps across the lawn to where he was assassinated in 1948.
---
---
6. Indira Gandhi Memorial Museum
This fascinating museum is housed within the former residence of the first female Prime Minister of India. She is so far the longest-serving too, having enjoyed two stints of power from 1966 to 1977 and then again from 1980 until her assassination at the hands of her own bodyguards in 1984. I liked that the museum explores her early family life, providing real personal context before moving on to her political career.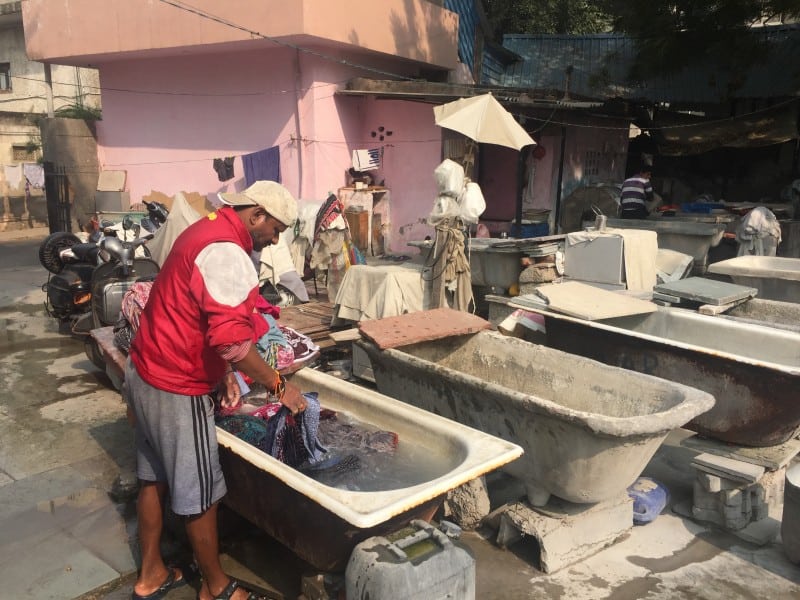 7. An open-air laundry system!
This was a real eye-opener for me. This 'laundrette' is a well that lies deep in an impressive stone complex, way down around 100 steps into the bowels of the city. Traditionally the water was used here to wash clothes and this is a practice that continues today. There are businesses in the area that offer a very rudimentary launderette service that sees the flogged clothes hung out in the sun to dry.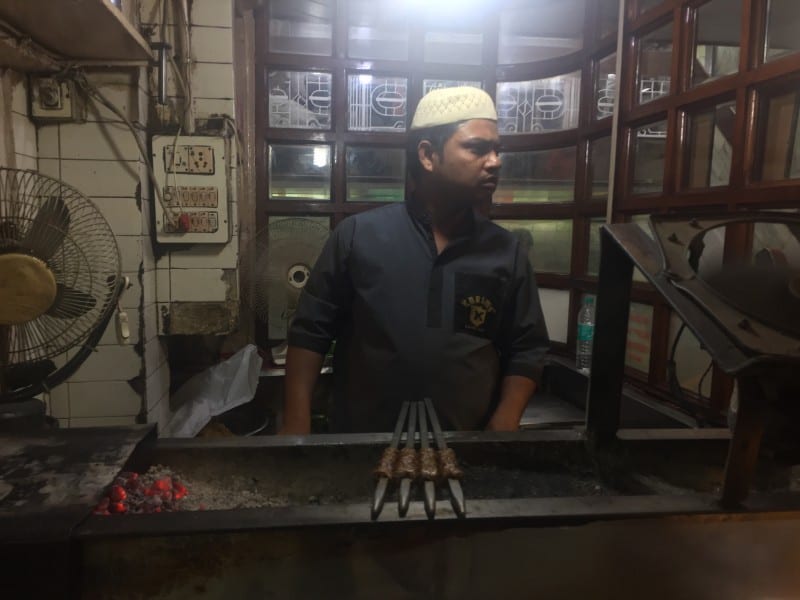 8. Kebabs at Karim's
India offers one of the world's great cuisines and the food was one of the real highlights of my trip. Exotic smells and spices fill the air in Delhi and I found I was almost permanently hungry! There are myriad eating venues to choose from. My guide took me to famous old-timer Karim's. Very much still a local bolthole they are very welcoming to visitors too. Their melt in the mouth kebabs are a thing of beauty. I loved watching them lower the naan dough into an underground oven and then seeing them fling it across the room into a pile ready to be eaten straight away.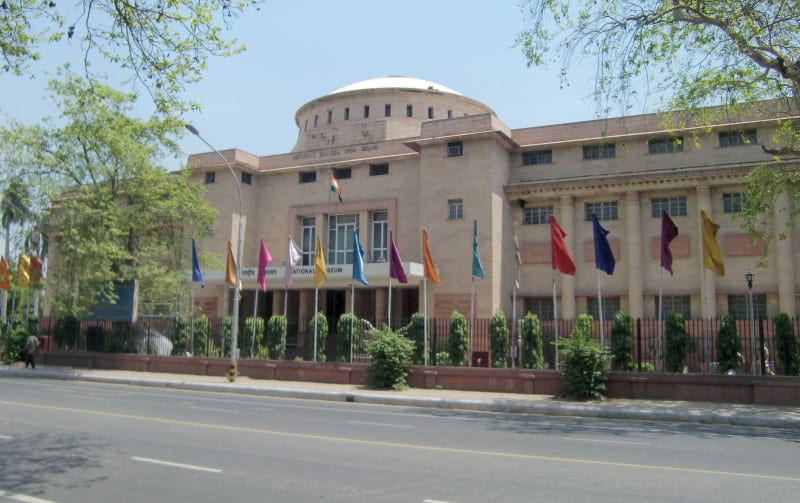 9. The National Museum in New Delhi
India is a sprawling and diverse country, a real enigma wrapped within an enigma that is home to more than a billion people, making it the second-most populous country in the world after China. This is the best museum in the country for really getting under the skin of India and providing a context to what you find on your travels.
10. The religions of Delhi
Before I went there I had no idea that India lays claim to having witnessed the founding of three major world religions – Buddhism, Hinduism and Sikhism. My Experience Travel Group tour took me inside three places of worship from three faiths, which flagged up both the differences between them, but also the numerous similarities. The highlight for me was Bangla Sahib Gurudwara, where I joined in helping feed the devotees.
---
If you wanted to include any one of the mentioned experiences in your trip to India, do get in contact on 020 3627 3086 or via email here. For more inspiration for your holiday, do have a look at our example itineraries in India, do note they can all be tailored to suit your exact needs and preferences – they're just a starting point.
---

---