As a trekker, you're spoiled for choice in India and Southeast Asia. You'll find beautiful, diverse scenery on routes at varying levels of difficulty, from moderate uphill walks to intensive multiple-day excursions that will earn you serious bragging rights. Here's our pick of the best remote treks in Asia…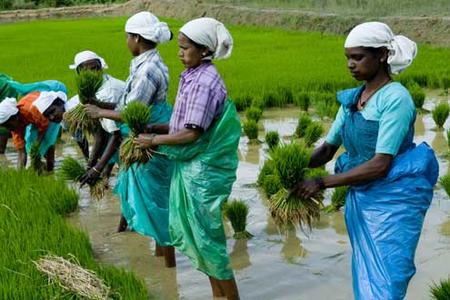 Mythical Chembra Peak, South India
The highest peak in the wonderfully picturesque region of Wayanad, Chembra Peak is a moderately challenging trek that rewards climbers with breath-taking panoramic scenery of verdant and characteristically Keralan hills. At approximately 7km from Mapeddy, the trek will take the average person 2.5-3 hours, with the challenging part right at the end- which makes the final view all the more satisfying! Wayanad as a region is peaceful and unspoilt by mass tourism, and the experience of climbing Chembra Peak is the same: only 200 visitors are permitted to climb per day, so you will have to wake up early to make the cut (paths open at 7am) but it's definitely worth the early start.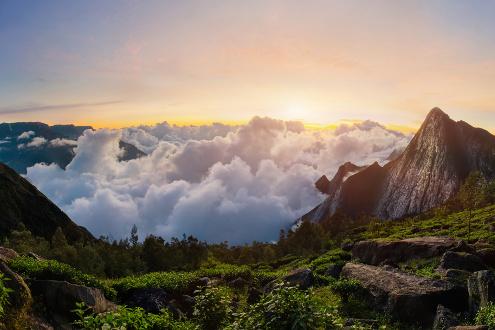 At an impressive 2,640 metres, Meesapulimala is the 2nd largest peak in Southern India. The trek is approximately 6 hours and a reasonable level of fitness is required, but your guide will carry drinks and a packed lunch for you so you won't be laden down. Your ascent will be accompanied by the sights and smells of pine forests and tea bushes, and can be followed by a stay in a remote camp with stunning views of Kolukkumalai – the highest tea plantation in the world and the plains of Tamil Nadu.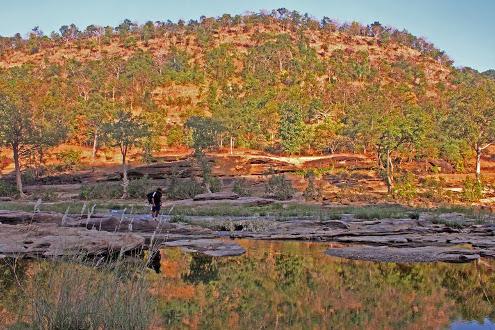 You're unlikely to feel more connected to the land anywhere in India than the foothills of  Satpura . The walk is quite adventurous, with steep hilly terrain, high sand banks and narrow waterways- you might even find yourself wading through knee-deep rivers at times! Along the way, you'll encounter superb wildlife and birdlife in particular, a flowing river and a quaint old hill station. You can either camp overnight on sandy river beaches or return to your comfortable lodge after a long day walking.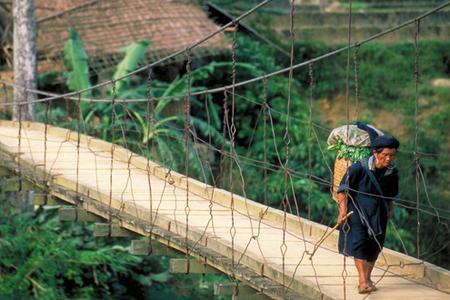 Nestled in the spectacular mountains Northern Vietnam, near the Chinese border, you'll find Vietnam's highest peak- Fansipan Mountain. When trekking Fansipan, expect incredible views of rugged mountains, the Silver Waterfall and a unique insight into the lives of Sapa's isolated and diverse communities. Although it's just 9km from Sapa Town, the full trek takes at least two days and, though no official climbing skills are needed, parts can be fairly tough. But if the prospect of the full thing seems a little much, you can 'cheat' by taking a cable car most of the way up!  Shorter day treks in and around the Central Highlands of Dalat are also good options for those wanting fresh air and great views!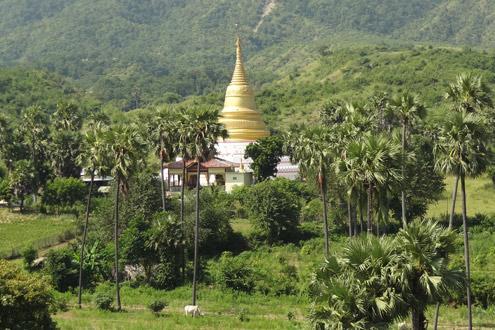 This fantastic two-night trek brings you from the old colonial hill station of Kalaw through the rolling hills of Shan state to the waters of Lake Inle. Each day's trek averages around 6 to 7 hours and requires a fair degree of physical fitness. Accommodation at the village monasteries is understandably very simple, in accordance with local life- this is perfect if you're after a really unique perspective on local culture. Trek through the lush hilly scenery, numerous tribe villages, golden pagodas and local houses. There are also great opportunities for trekking in Northern Myanmar as well.
Abode is a responsibly managed and creative community tourism programme. It is based in a remote village in the heart of the Knuckles Mountains, with no roads, accessible only by a 3 hour trek. You will be guided through the stunning scenery by an expert guide, who developed the project himself, before staying two or three nights in a local village house. During your stay you will explore the forest and jungles around the village. Swim in idyllic rivers, trek on verdant paths and relax with your wonderful hosts. Food is cooked on the traditional clay hearth by the local family, almost entirely with produce grown in the village and surrounding mountainsides. There is no other place quite like this in Sri Lanka, and the opportunity to live amongst the indigenous peoples of the mountains will, sadly, probably not be possible for much longer.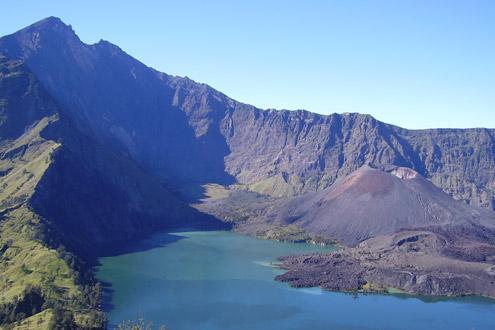 Indonesia's 3rd highest mountain at 3,500 metres and an active volcano, Mount Rinjani is considered a relatively difficult climb for amateurs. However, those who brave it will be rewarded by amazing, iconic scenery- including the Segara Anak lake, which lies in a dramatic crater a whole kilometre below the rim. The forest-clad mountain and surrounding hills hide remote Sasak villages, waterfalls and lakes and vantage points of the mountain, nearby Sumbawa island and Lombok's southern plains.  The foothills of the mountain have lovely treks with stunning views too and aren't quite so steep as the real thing!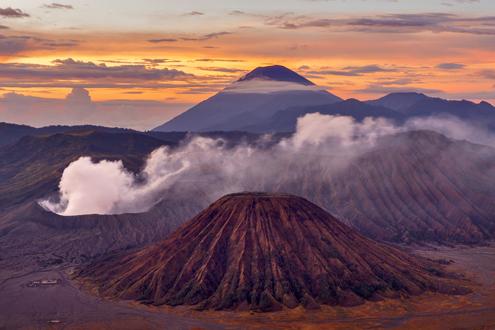 Perhaps the most popular hike in Indonesia, Java's Mount Bromo is a relatively easy but eminently rewarding climb. As is so often is the case when pursuing a view, the best time to climb is sunrise or sunset- we generally recommend sunset as you tend to find smaller crowds.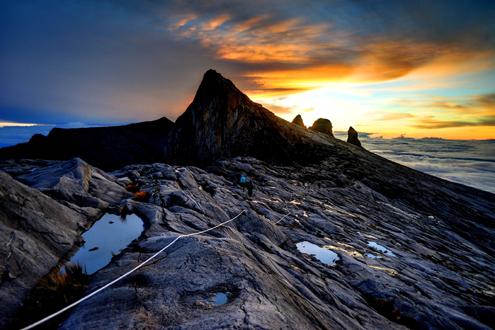 Malaysia's highest mountain is located in Kinabalu Park, one of Borneo's most famous World Heritage Sites. There are various trekking routes available around the mountain – so you don't strictly need to get to the top for bragging rights. That being said, if it's the summit or nothing, we highly recommend climbing with an expert- we can organise a trip with one of our guides to ensure you reach the top safely.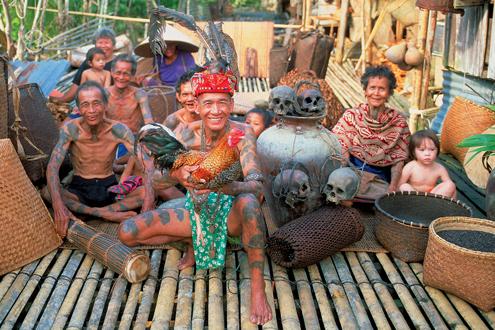 So-called because it follows the old route taken by Kayan people who carried out headhunting practises- historically only!- the headhunters trail is a fantastic route to discover the jungle scenery of Mulu National Park. The adventure encompasses a 9km trek and an 11 km trek and boating boat down the Terikan and Medalam rivers, for 3-4 hours, to reach an Iban longhouse for dinner.  Part of the trek, particularly up to the famous pinnacles does require a high level of fitness and involves ropes – it isn't for the faint-hearted.  For those who aren't keen on the harder climb to the pinnacles, just being in the rainforest and taking in local longhouse life is a reward in itself.
Are we missing any remote treks in Asia?  Let us know.