As a passionate promoter of small boutique hotels, which generally encompass the character and traditions of the country you are visiting, I'm very pleased to present my top 5 luxury family hotels in Sri Lanka.
---
1)     Cape Weligama
Cape Weligama officially opened in October 2014 and on my recent visit I really understood why it was so good for families. Up in the north-east corner of the 12-acre set is an area with a big pool called the 'Cove Pool' and 16 rooms, spread over 4 residences. The Master Suites and Junior Suites housed on each floor connect via a balcony and so you've got loads of room to spread out, but also have a bit of privacy in the evenings when the kids go to bed. Having a butler just makes it so much easier if the kids do want anything, or if you want to pop out for a swim or something, they can watch over the young one while you have a break. They are also loads of activities to suit all ages, especially cycling tours, going snorkelling or diving, walking trails, whale watching. It really has got it all here and it's actually fantastic value for this level of luxury and inclusions!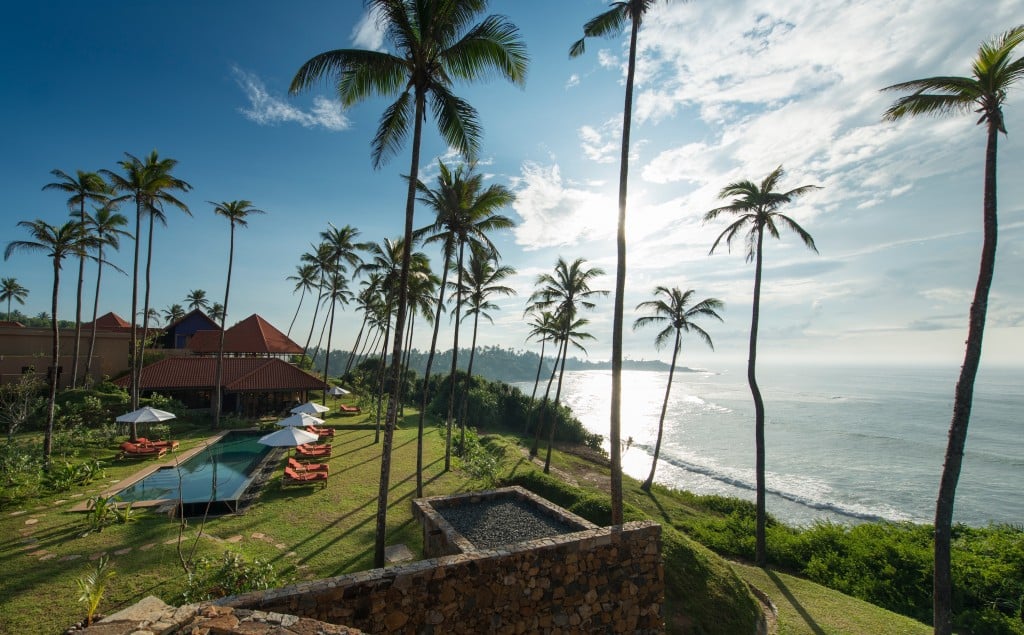 ---
2)     Why House
Why House is owned by lovely English couple who really understand the different guests requirements and how important room configurations are for families, depending on the age of the kids. To be honest – they just get it! Although inland, which many families get scared about because it's not on the beach, you'll see the benefits as soon as you arrive. Beaches in Sri Lanka can be busy, quite developed in parts and the seas can be rougher than you'd want your children to swim in, so actually a bit of pool time is great! Two of the best features about Why house are -1. the main house rooms that have a double bed in a separate room, then a single bed in the living area part, so you've got the privacy you need. And 2. the beautiful pool, which is surrounded by palms trees and has a nice shallow bit for younger kids.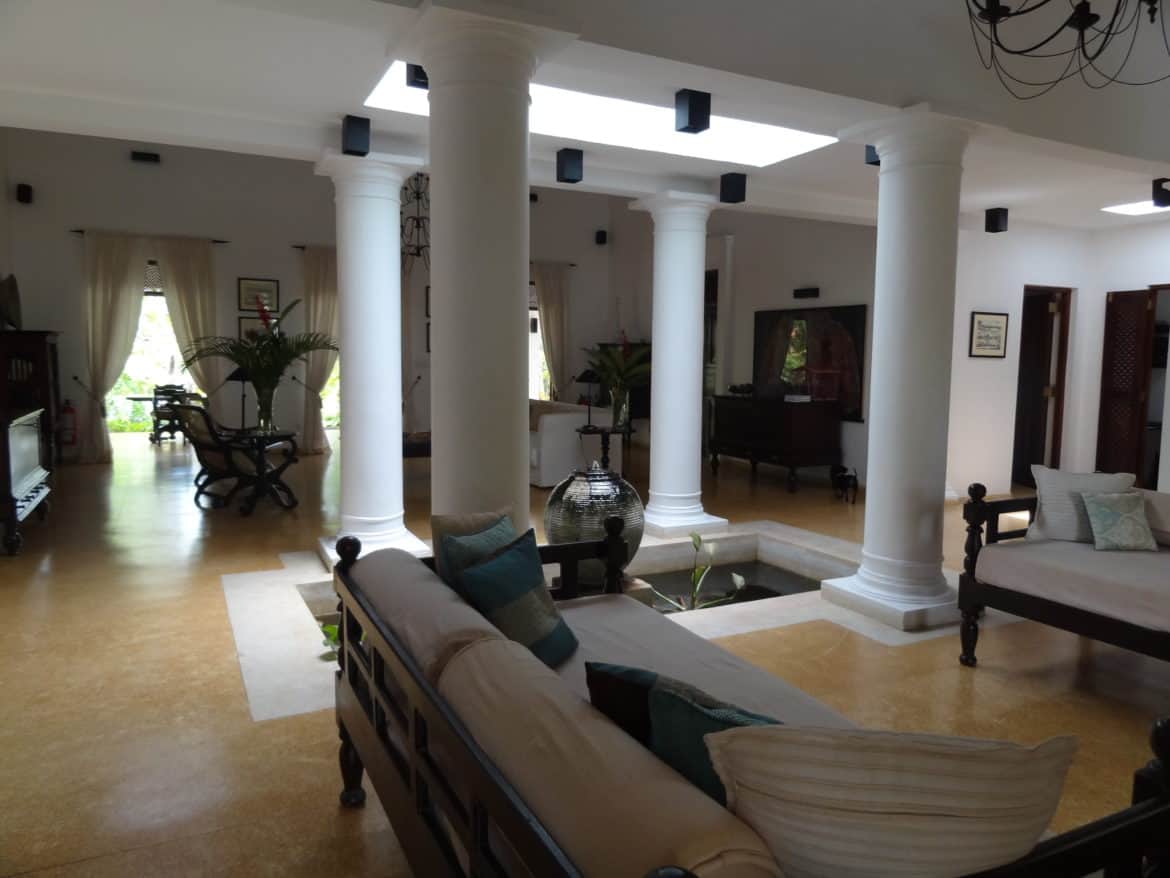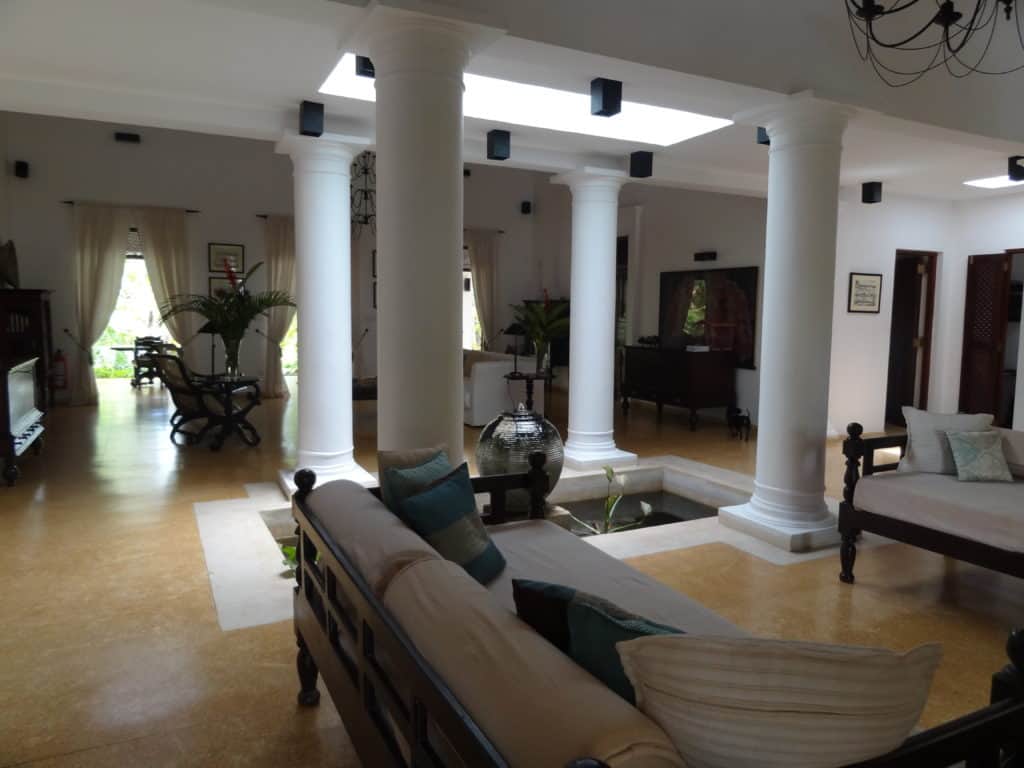 ---
3)     Ulagalla
A stunning hotel based in the countryside of the Cultural Triangle, this is really the best place to stay in this region if you want small and boutique and high end service. What makes this place great for families is the 2 bedroom Nikawewa Villa which has an epic pool, living room and two big bedrooms. After a long day exploring it's great to have your own space to kick back and relax in. Also with a range of activities outside of the main cultural triangle sites, they've really thought about the what families might like to do – so you've got excursions like archery, horse riding, cycling through the temples and kite making (a famous Sri Lankan pastime).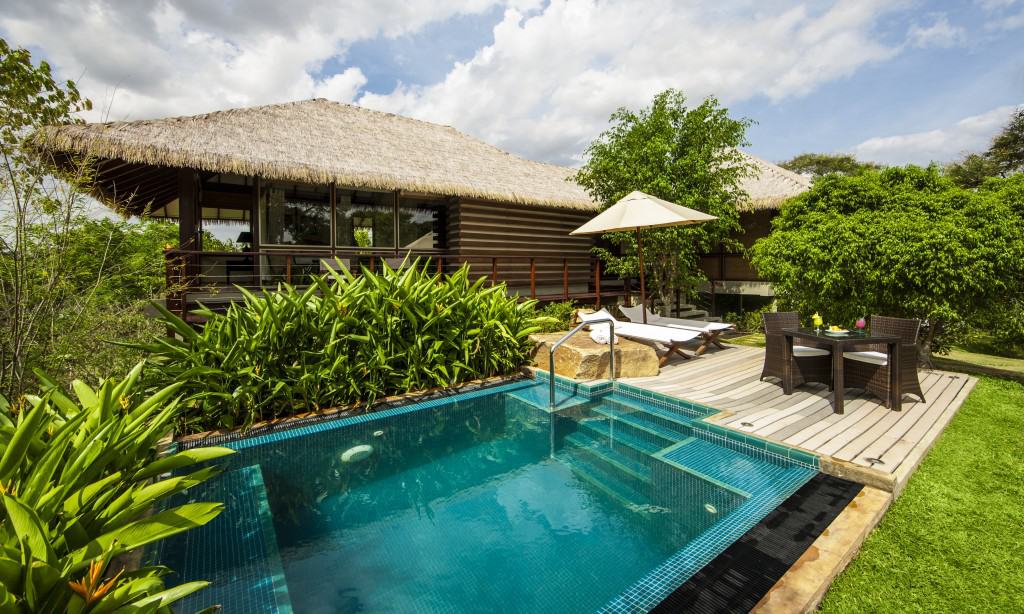 ---
4)     Tea Trails
A Sri Lanka luxury hotel stalwart, this is 'the' hotel to stay in on a luxury holiday to Sri Lanka, plus it's all inclusive and all the bungalows and rooms are just stunning. It's a home from home (well if you have a butler and a tea plantation on your door step – plus beautiful furniture and textiles at your home – ok, you get the point!) but as soon as you walk in the door you can just drop your bags in the hallway and relax. The butlers make your stay effortless and families can easily be kept business with tennis, tea tours, cooking classes or just having some down time and playing board games and cards!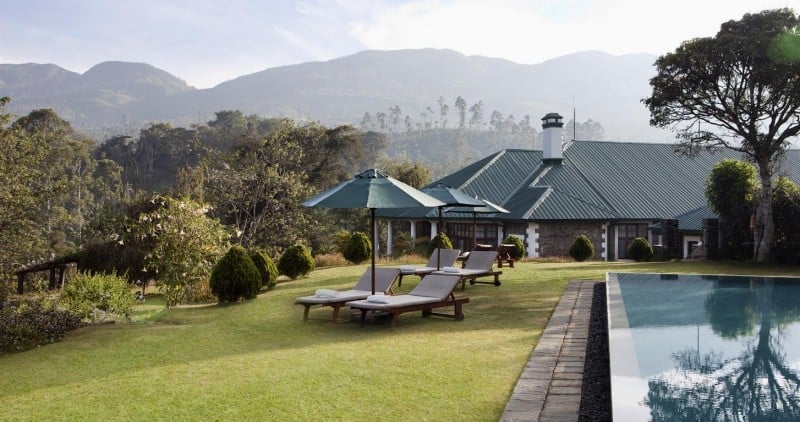 ---
5)     Private villas
A whole category on its own, but there are many stunning private villas in Sri Lanka all dotted around the island and many are very luxurious. For example, Sisindu C, Point Sud and 3 Sisters really are lovely properties to spend some time on the beach. Many range from one-bedroom all the way up to six-bedrooms and become exceptionally good value if you have a large family with older kids who'd like separate bedrooms. Many have lovely gardens to relax with pools and you'll have staff who can look after everything; be it driving you to Galle for an afternoon, or bringing you tea in the morning! The chef will cook your meals, or you can help of course, and it's fantastic value, because they'll buy ingredients from the market and just pay for what the cook buys! You can also stock the fridge full of snacks and drinks, etc.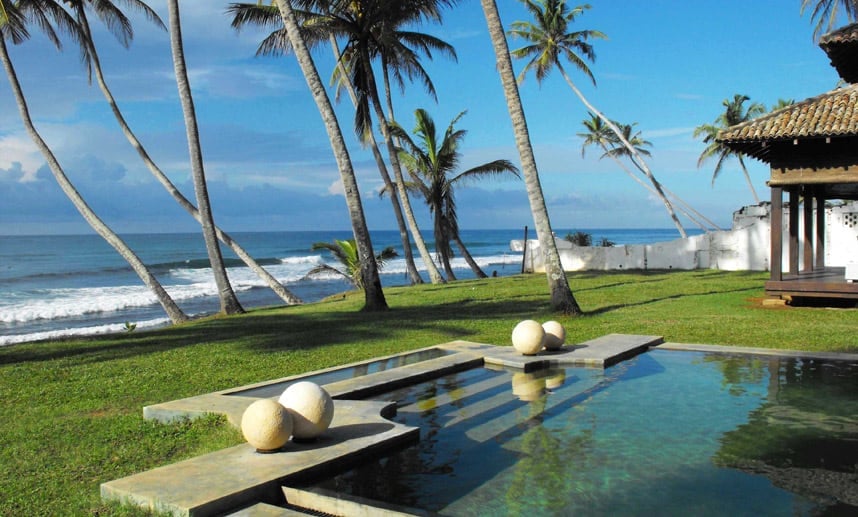 Just a small insight into a few of my favourites for families who like to stay in lovely hotels during their holidays! There are hundreds of hotels in Sri Lanka on all levels which cater for families very well for different reasons, so give me a bell and I'd be happy to talk about what works best! I'm on 020 7924 7133 and love to talk about travel.
Originally published September 2016. Updated January 2019.