Any sun-loving traveller's dream is to stumble across a secret beach. Somewhere removed from Western culture to get that sense of escapism, but somewhere we can still access our creature comforts. Head of Client Experience and travel expert Matt gives an updated version of his top five personal favourite remote beaches of Southeast Asia which offer that same feeling of blissful seclusion… with a few luxury perks thrown in as well.
1.Koh Kradan, Thailand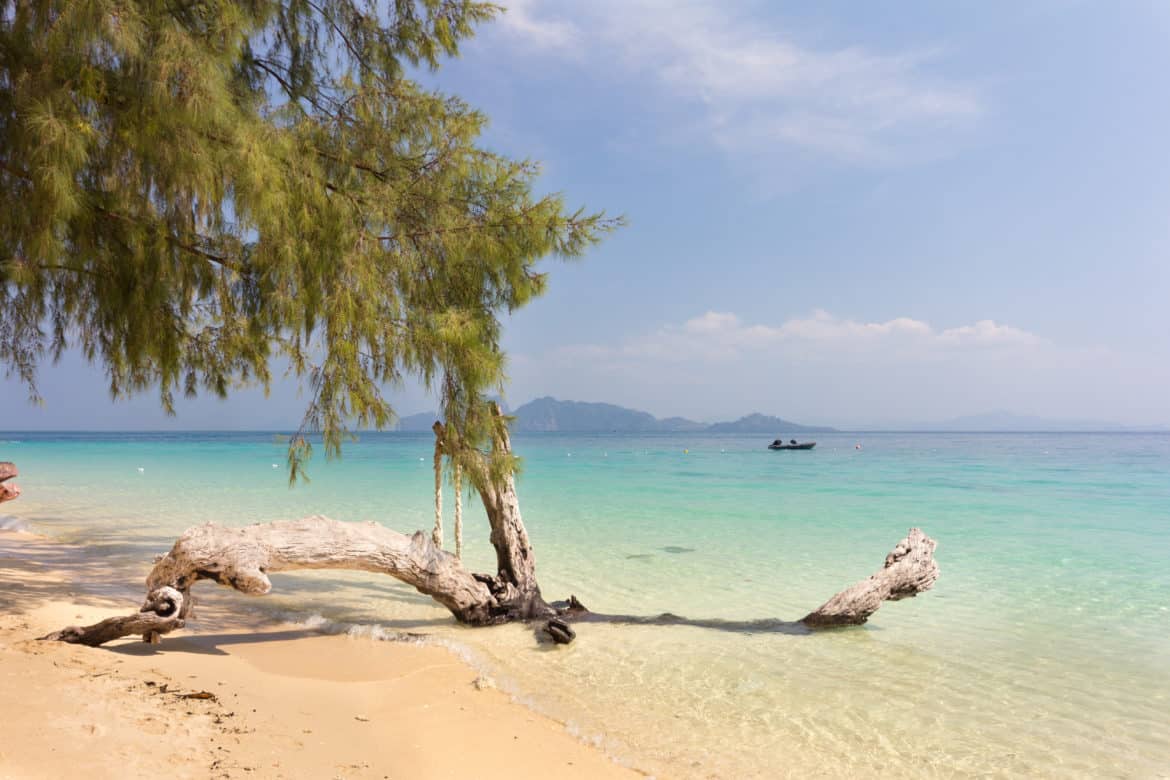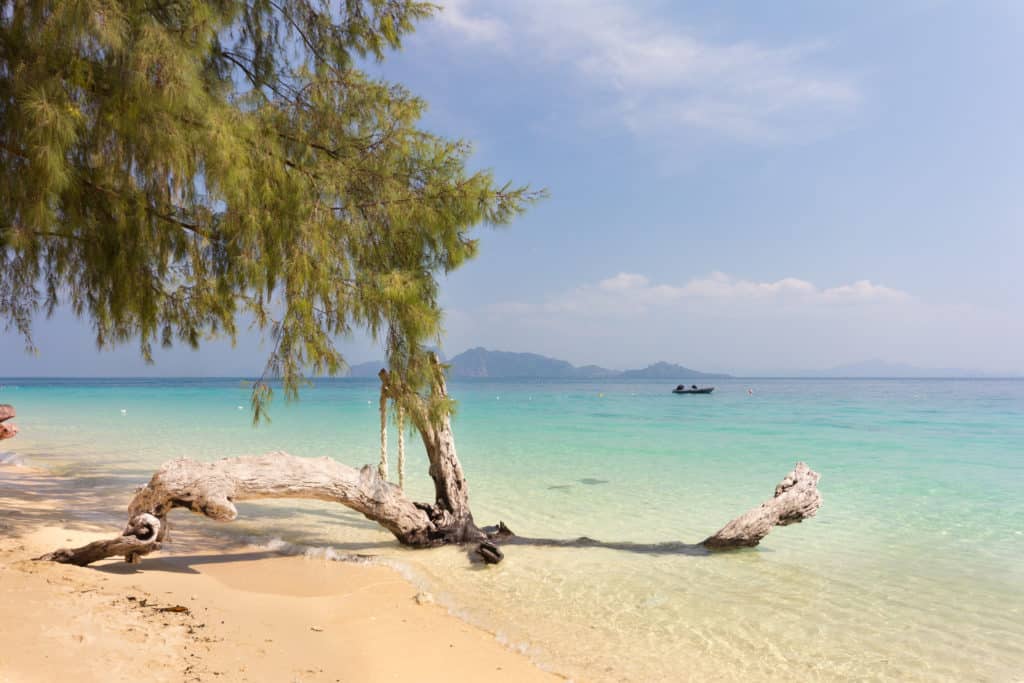 Location: Idyllic island off the southwest coast of Thailand, 1 hr 20 min by long tail boat from Pak Meng Pier or Khuan Tung Ku Pier on the mainland.
What's it like? A beautiful island offering stretch of white sandy beaches sitting amidst the crystal clear blue waters of the Andaman Sea. Compared to most of Thailand, Koh Kradan is extremely undeveloped: there are no villages on the island and only a handful of hotels, making it a true hideaway. Snorkelling and diving are particularly good off Koh Kradan and the ocean is home to a whole host of marine life, including moray eels, brightly coloured clown fishes, lobsters, lion fish, turtles, coral, sea urchins and starfish.
Where to stay: Seven Sea Resorts. One of the only resorts on the island, it sits in a prime beachfront location perfect for swimming, snorkelling and kayaking. Perfect for those looking for characterful luxury.
2. Khanom, Thailand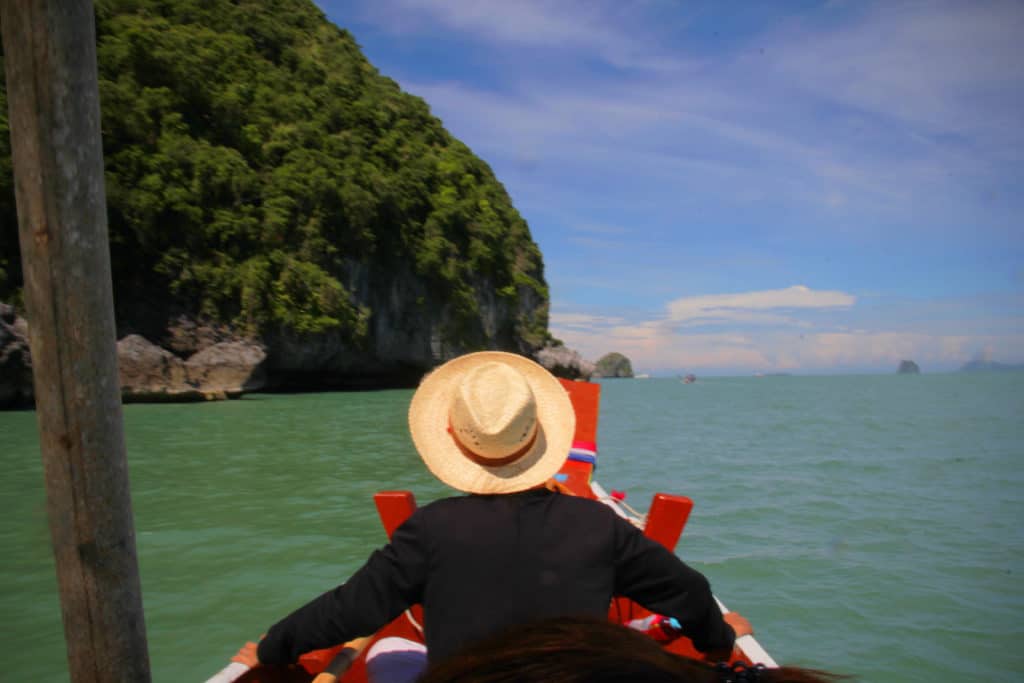 Location: Pristine beach on the southeast coast, on the mainland near Koh Samui.
Khanom in Thailand retains a similarly untouched feel. Despite its proximity to popular tourist spots like Koh Samui, very few people come to Khanom when visiting this part of Thailand. With its relaxed and calm atmosphere, it is also the perfect place to practice yoga and the resort offers various types of yoga retreats. For wildlife lovers, Khanom is also home to pink dolphins– a truly exciting sight to behold. There are plenty of activities for adventurous types, such as cave exploration and boat, snorkelling and kayaking trips to discover the beauty of the surrounding pristine waters.
Where to stay: The Aava Resort offers a variety of chic, luxurious villas and bungalows in fairly minimalist Scandinavian design. We recommend the Poolside Villa, where you can enjoy views of the pool as well as the beach and ocean beyond. Aava Resort also offers great family villas with lots of space, and a hot tub, for families to enjoy that all important 'family time'.
3. Lombok, Indonesia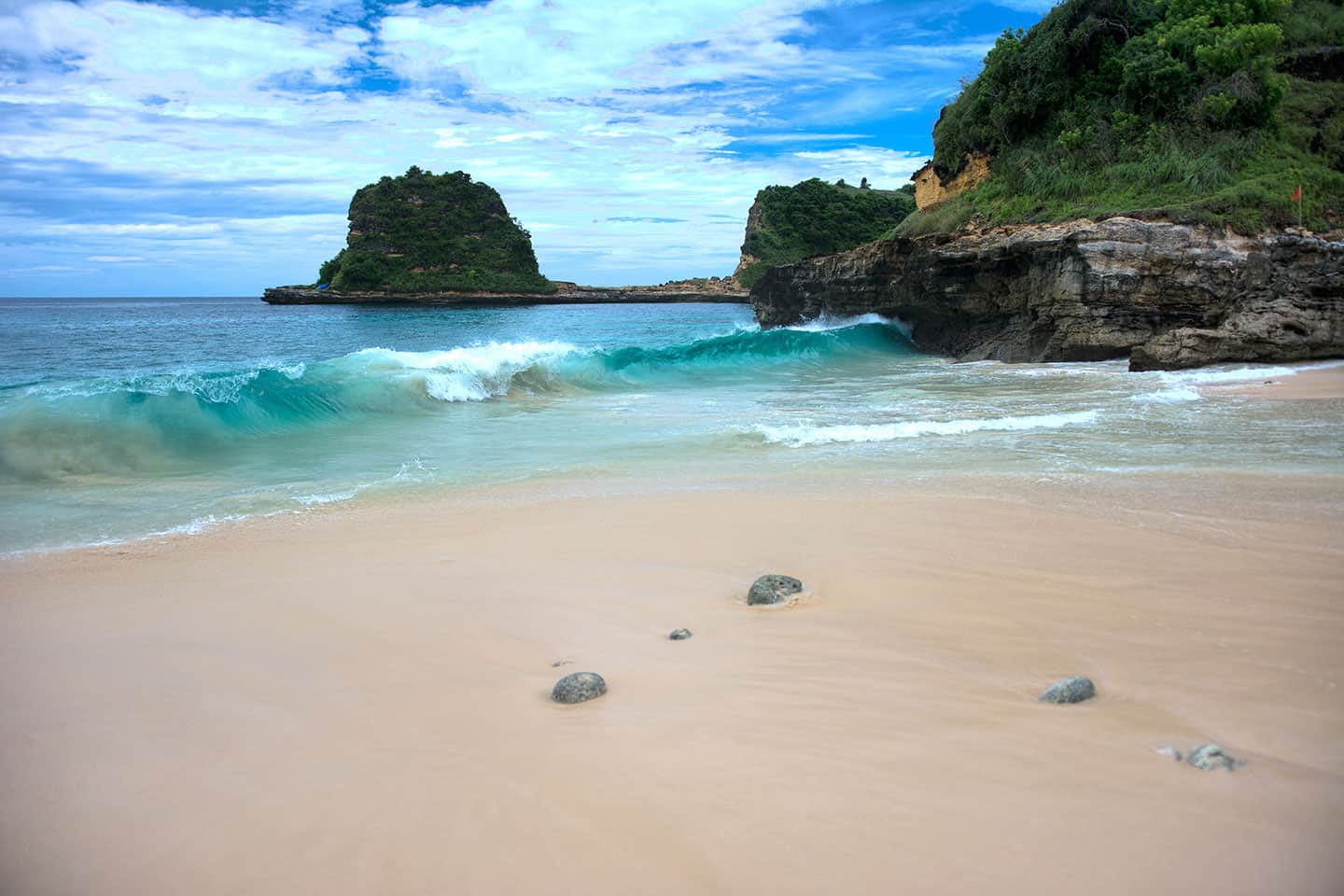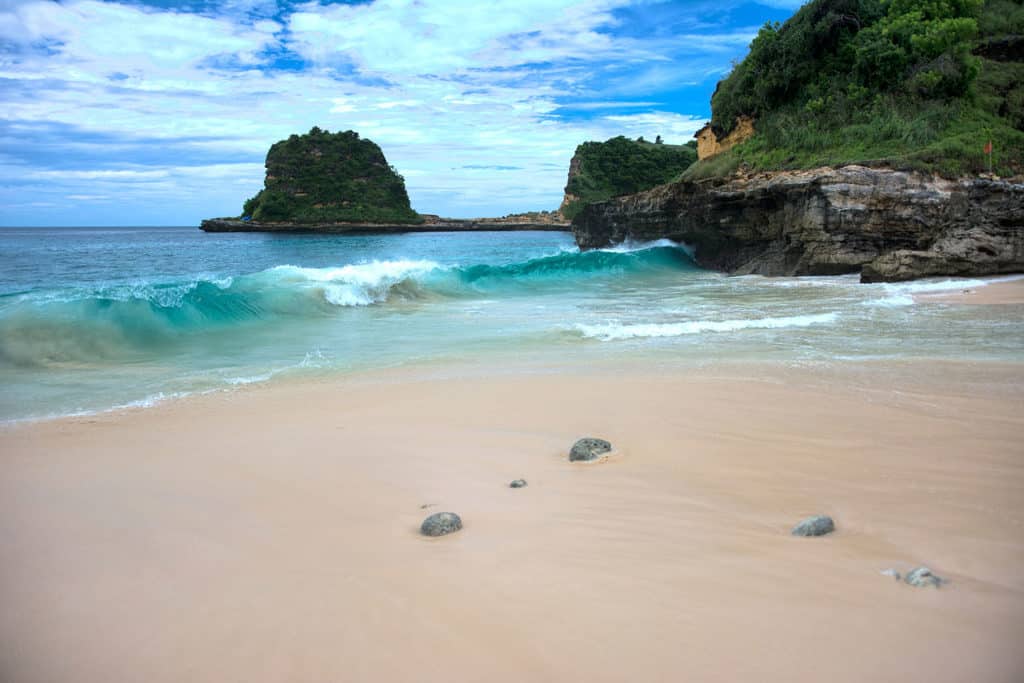 Location: Sun-soaked island east of Bali- you can easily combine the two in a visit. Accessible from other islands by speedboat or plane.
What's it like? This beautiful island has many of the features that make Bali so appealing, but with a far fewer number of tourists. A more low-key island, Lombok is much less developed without big block-like hotels, there's much less traffic and there's less a divide between tourist sites and Indonesian life. It offers the same stunning, postcard-perfect scenery and world-class beaches. A great spot to swim, snorkel, walk and cycle.
Where to stay: Jeeva Beloam. Located on one of the most remote beaches in Lombok, this fantastic eco-resort is well and truly off the beaten path. This low-key, relaxed resort is surrounded by a 55-hectare nature forest preserve with sand dunes, swathes of bright long grass and craggy cliffs, all looking over the beautiful Timor Sea. The décor is simple but charming, as well as clean and comfortable, making the villas a lovely place to relax for a few days on the beach. The restaurant, Tenda, has an open menu and the food is freshly prepared and delicious.
4. Koh Rong Archipelago, Cambodia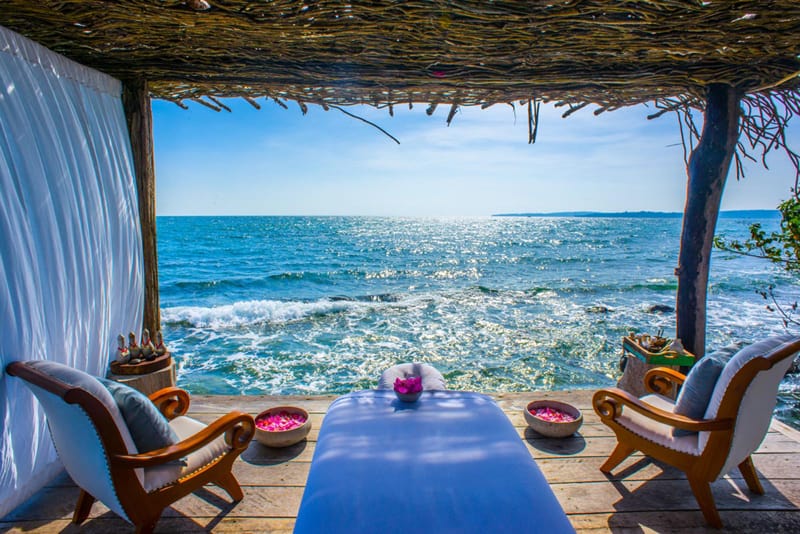 Location: Beautiful islands, one of which being the second largest in Cambodia, 45 minutes off the coast of Sihanoukville by speedboat.
What's it like? Absolutely stunning. Really quiet, with no cars, roads or traffic; ideal to completely relax. Visit local islands, meet the villagers, go paddle boarding, exploratory dives, cook with the local chefs, drink wine in the over water restaurants. You can fill your stay easily, and there ideally will be some element of benefiting the local community.
Where to stay: Song Saa Private Island. A pricey option, but if you're looking for luxury this is the option for you in terms of remote beaches of Southeast Asia. One of the most unique hotels in the world, the entire resort is built from reclaimed materials and has won awards for responsible travel.
5. Ngapali Beach, Myanmar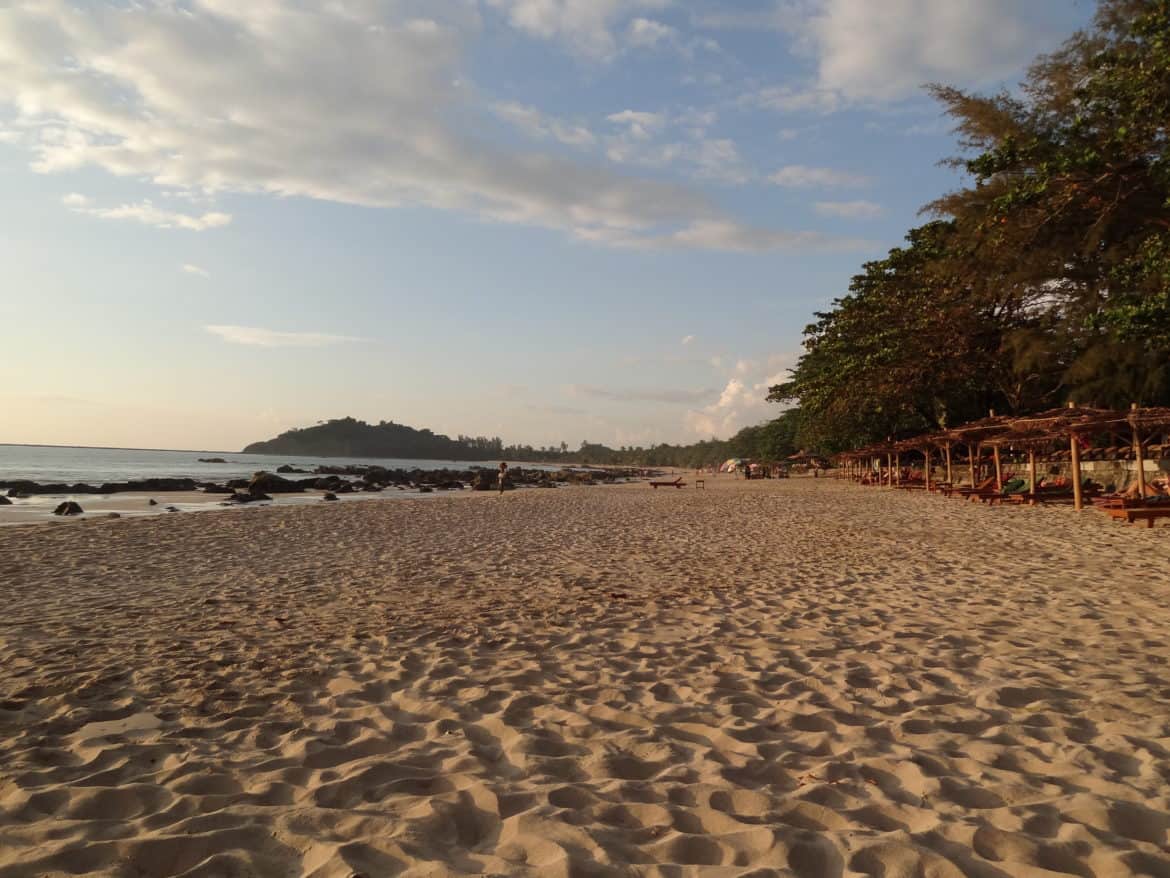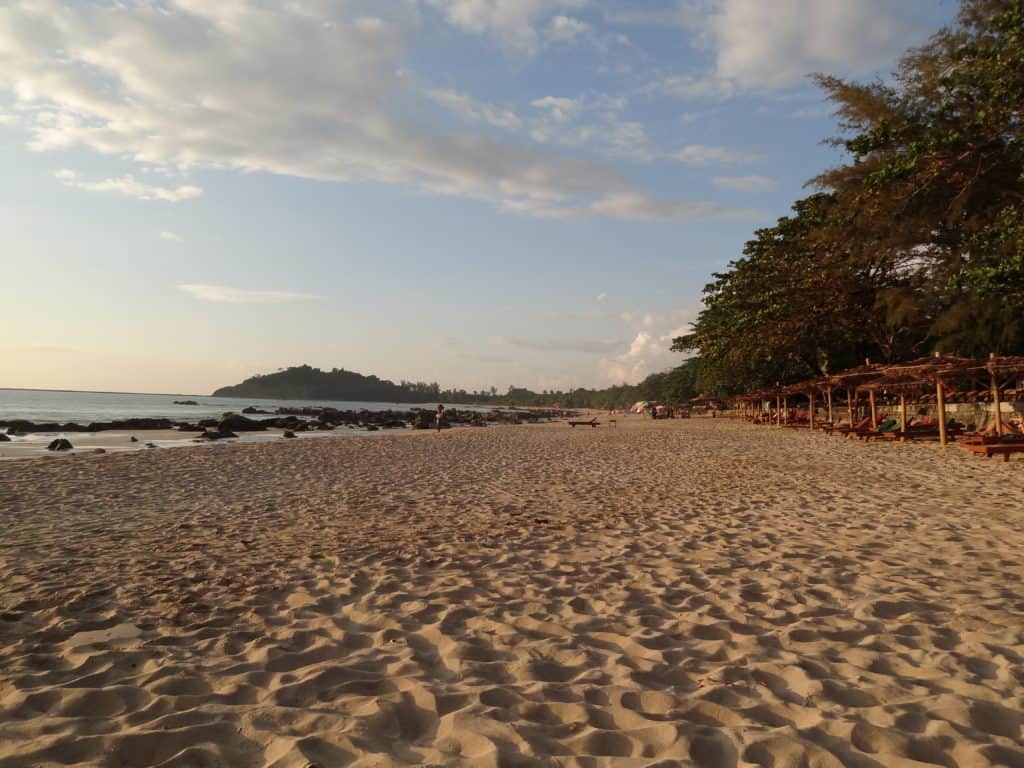 Location: A 50-minute flight from Yangon, or a few other cities.
What's it like? Beautiful and full of charm, Ngapali Beach feels like a far less developed version of Thailand. It's very quiet, so not the place to go if you prefer to be surrounded by beach bars and restaurants, but ideal if you're looking to truly unwind. The coastline is varied with rocky areas, but still swimmable for the majority of the year. Ngapali Beach is also home to a number of quirky accommodation options
Where to stay: Sandoway is a charming beachside hotel, ideally located right next to the beach with a lovely pool. Alternatively, there are a number of relatively cheap beach villas or rooms alongside the beach- give one of our Myanmar experts a call to chat about the options.
---
If you'd like more information on any of the beaches mentioned or think we're missing any remote beaches of Southeast Asia, do get in touch on 020 3411 2560 or via email. If you want to see some example itineraries for a Southeast Asian holiday, do have a look at our website. Do note they are just a starting point; all our trips are tailor-made so can be tweaked exactly to match your preferences.
---