---
Journalist Feature
Robin McKelvie has been a travel writer, broadcaster and photographer since 1997 and his travels have taken him to over 100 countries. As well as writing for magazines and newspapers across five continents, including The Times, The Guardian and The Australian, Robin can also often be heard talking travel on an array of BBC radio shows. He is also the author of over 30 travel guidebooks and also now regularly blogs and writes online pieces.
---
Delhi has the capital status and Agra the unparalleled Taj Mahal, but for me one Indian city has it all. Jaipur, the largest city in Rajasthan, is one of the fastest growing hubs in this dynamic country of more than a billion people.
What makes Jaipur so compelling is that the ultra modern and new industries are built on a bedrock, a literal bedrock, of pink sandstone. The famed 'Pink City' is just that. Its old core is alive with pink-hued stone, which changes shade constantly from sunrise to sunset.
On my Experience Travel Group adventure here I learned that there are myriad ways to discover the Pink City. One day I headed off with a knowledgeable local guide with residents of the city to discover places that they did not even know. On another, I got up at sunrise for a guided cycle tour through the city as it woke. Here are my top 9 experiences in Jaipur for you to enjoy.
---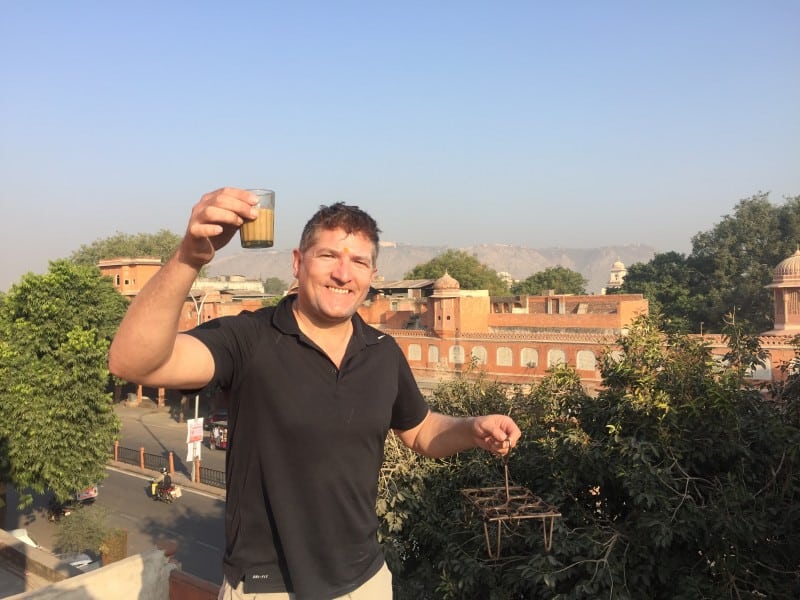 1. Lose Yourself in the Pink City
Yes, it really is that pink! Gloriously so. Even at the height of the day the scorching sun casts a rich red hue as it warms the stone. It is early in the morning and at sunset, though, that Jaipur really does take on a quite breathtaking beauty. This is the time I recommend you lose yourself in the old streets, letting the centuries ease back as you weave past a sea of people, tuk-tuks, motorbikes, cows, pigs and even monkeys.
---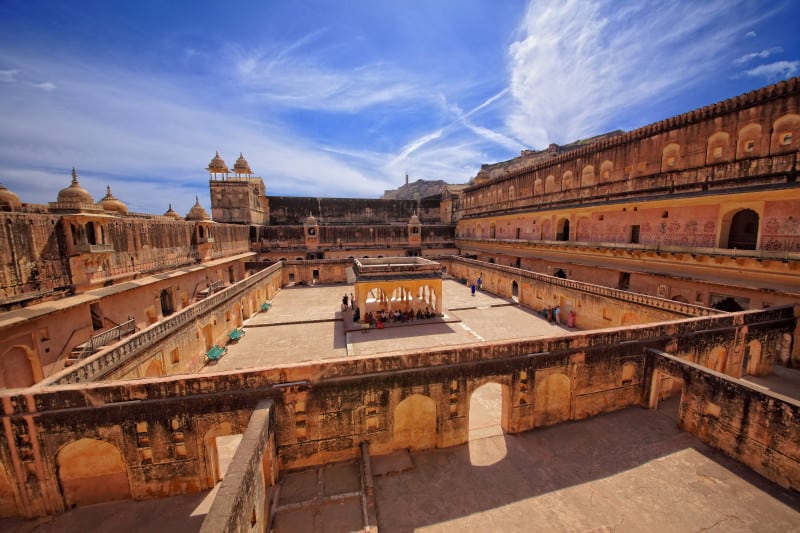 2. Explore the City Palace 
No visit to Jaipur is complete without delving into the City Palace, actually a complex of palaces first built in 1729 and added to over the centuries. This is the very heart of the city and swirls together Rajasthani and Mughal architecture in one glorious pink confection. I especially enjoyed poking around in the Armoury, checking out ceremonial weapons, and eking through the cool, marble interior courtyards.
---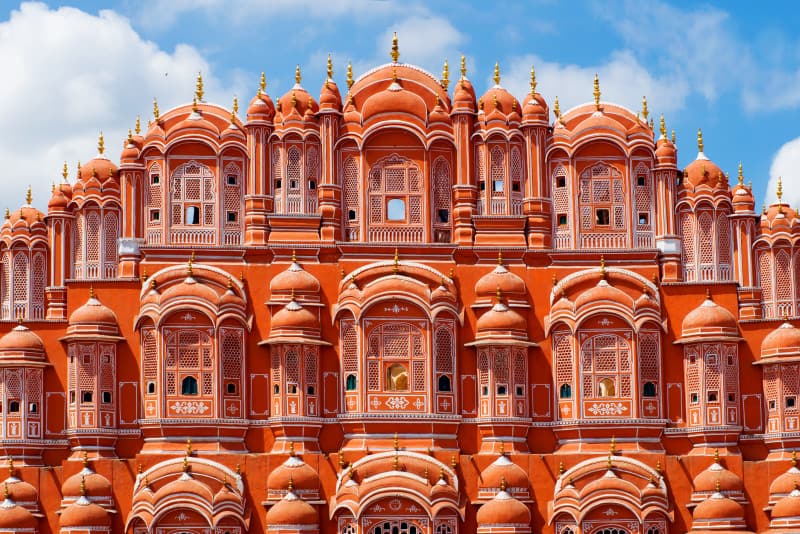 3. The Romance of the Palace of the Winds
The nickname of the Hawa Mahal is romantic in itself. It is worthy of the moniker, though, a dream concoction of red sandstone layered like a honeycomb pyramid. Every one of its 953 windows is intricately decorated, and would once have kept the royal ladies from display, allowing them to watch what was happening in the street outside without being seen themselves.
---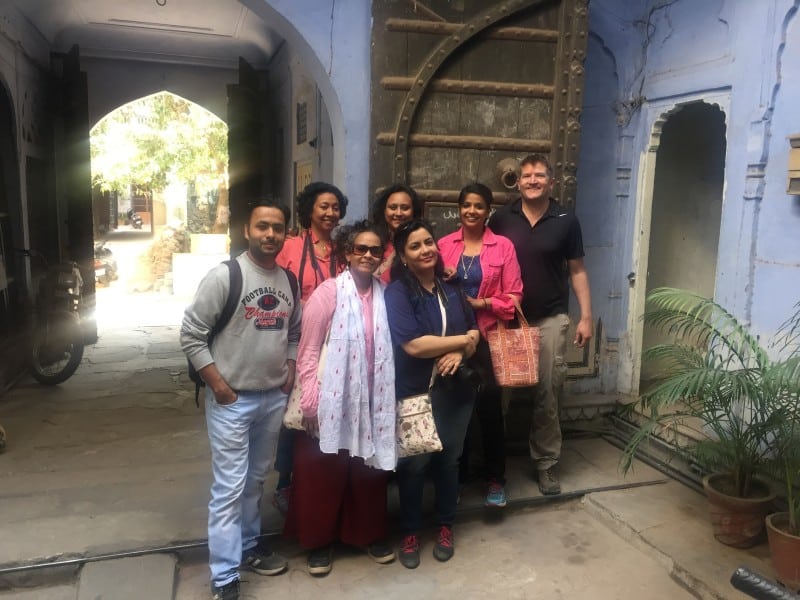 4. Take a Heritage Walk
I loved that Experience Travel hooked me up with a local guide who was seriously passionate about his city. I would never have found them otherwise as they had no web presence. As it was, I joined a tour along with half a dozen locals – who all worked in design agencies – for an exploration of the old town that delved into long forgotten old mansions. People still lived in these old dames, much to the surprise of the locals in my group. We were very much discovering their city together. I also loved that we stopped off for street food titbits as we went. The guide knew the best stalls where both hygiene and quality was high.
---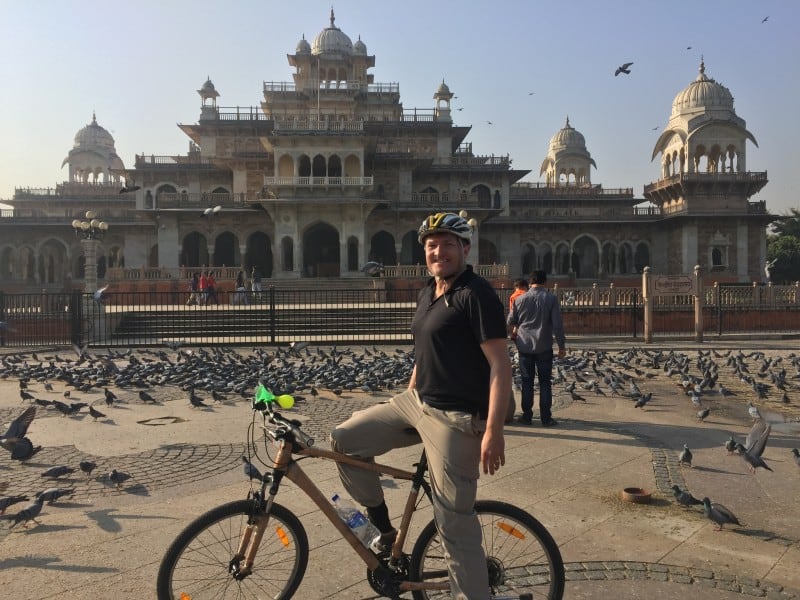 5. Sunrise Cycle
This early start was more than worth it as I got to experience the city waking up from the unique perspective of a bike. If you'd told me before this trip that I would be cycling around the dramatic chaos of a major Indian city I would not have believed you. But here I found myself immersed in the urban jungle and loving every second. My expert guide ensured my bike and helmet were spot on before we embarked and looked after me all the way. We stopped off at street stalls for a delicious lassi, some sweet chai with the local workers and a wee bakery for sweet treats. Woven into the mix were a market bursting with colour and life and a Hindu temple, where Krishna was being enthusiastically and loudly worshipped.
---
---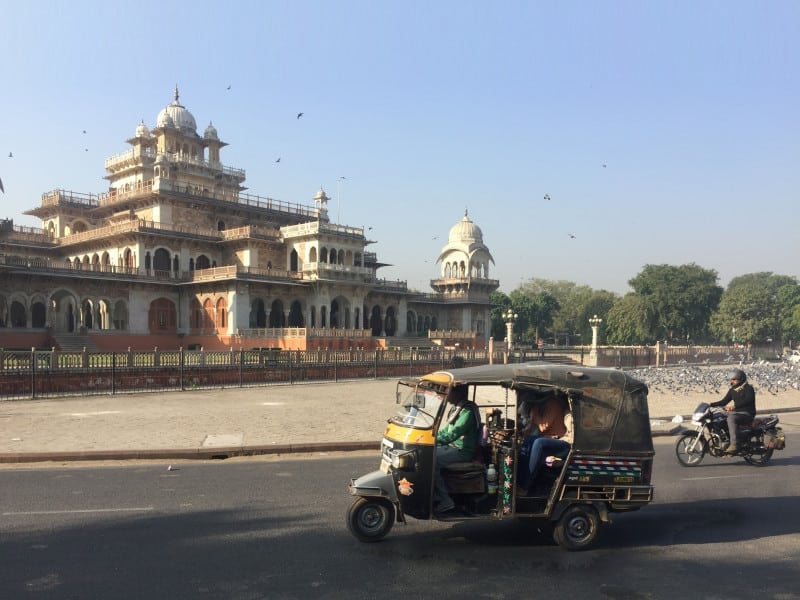 6. Delve Through History 
The Albert Hall dates back, as it sounds, to colonial times. It is a glorious example of colonial architecture, fusing European, Indian and Islamic styles into one chocolate box pretty whole. Within its ornate walls the story of the city is elegantly and evocatively told. This is a must if you want to learn more about what makes Jaipur tick and the eclectic influences that have woven its rich fabric over the centuries.
---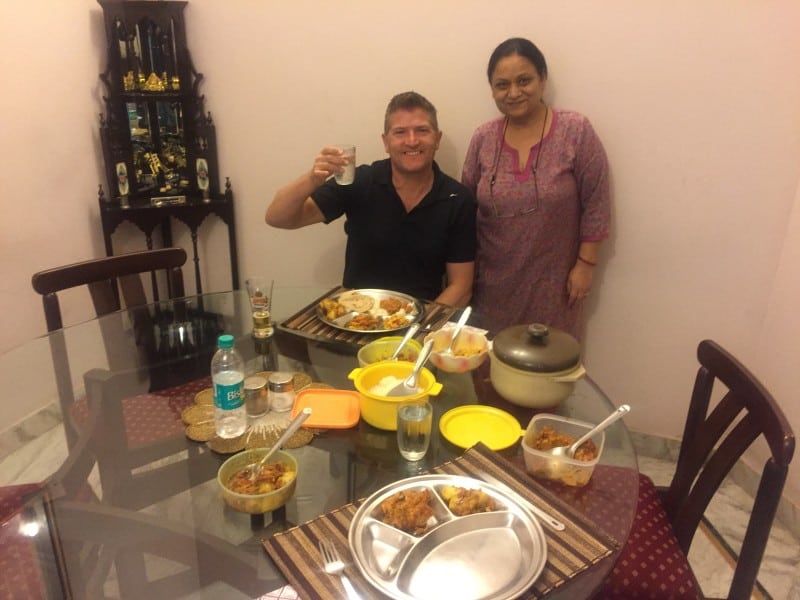 7. Dinner with the Royal Family
When Experience Travel told me I had the chance to dine with a local family I didn't for a second expect it be a royal family! Yet here I found myself in the kitchen at Sai Niwas as a descendant of the royal family of nearby Jodhpur cooked me up a gloriously spicy dinner along with her renowned polo commentator son. I enjoyed a hands-on cooking lesson before we devoured a delicious dinner and talked about the history of the city and vagaries of life today in Jaipur, getting a totally unique experience.
---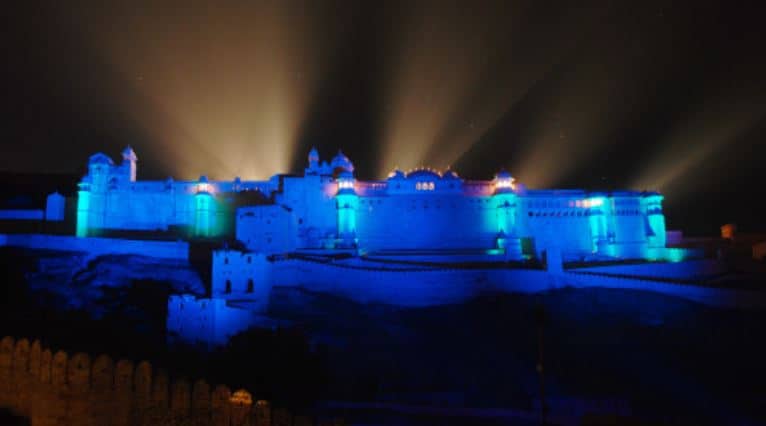 8. Sculpture and Light  
It was back to the City Palace for a spectacular show that not only entertained, but informed me about the history of the local maharajas. This son et lumiere show (which only opened in 2014) is a must do. You can combine it with dinner at the restaurant here too. It takes a swashbuckling and spectacular journey through six centuries of the local dynasty.
---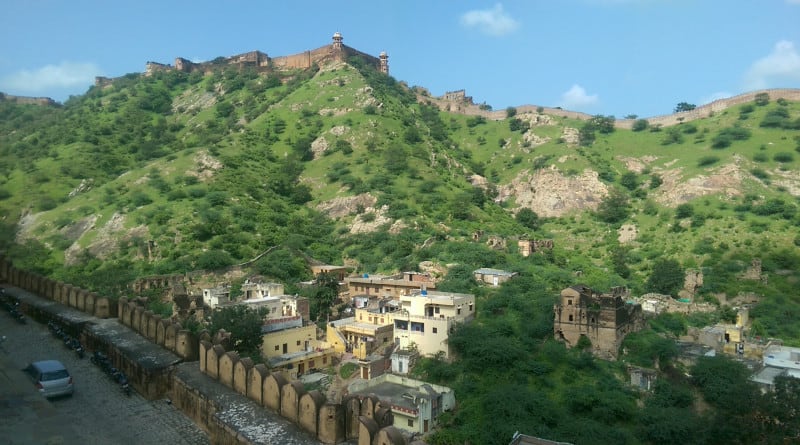 9. Trek to the Hill Forts
On my last morning in Jaipur I was picked up and whisked off out of the city into a rugged crumple of hills. Here I joined a local guide, who led me through a small village and up through a Hindu temple on to the bare hills. We met a farmer who was out looking for his oxen. He was worried as a leopard had just been spotted in the area! We eked our way up through the wilderness to Kuntil Garh Fort. From the ramparts I could see myriad forts, palaces and walls stretching all around. The scene reminded of the Great Wall in China, not something I had been expecting to see on the edge of Jaipur, but Jaipur is like that!
---
If you wanted to include any one of the mentioned experiences into your trip to India, do get in contact on 020 3603 4107 or via email here. For more inspiration for your holiday, do have a look at our example itineraries, do note they can all be tailored to suit your exact needs and preferences – they're just a starting point. 
---