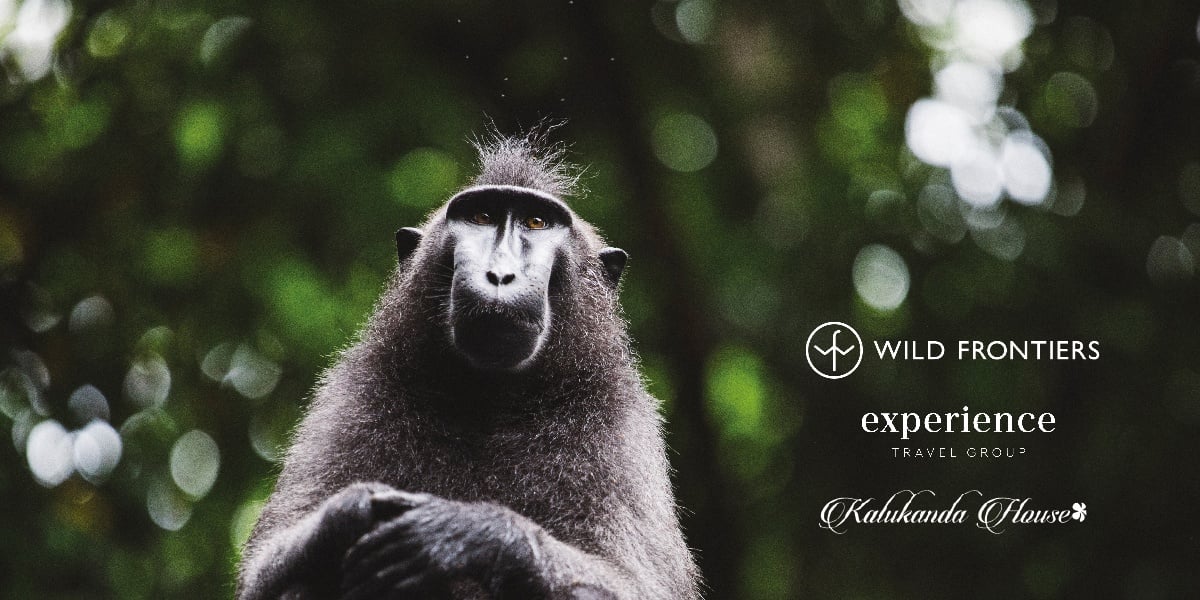 What is The Travel Forecast?
With the Covid-19 guidelines changing by the moment, The Travel Forecast is the online event series in which we invite industry experts to answer your travel questions. For our third event, our co-founder Sam Clark was joined by hotelier Dee Gibson, the owner of Kalukanda House in Sri Lanka, and founder of adventure tour operator Wild Frontiers, Jonny Bealby. Our discussion was hosted by Liz Edwards, Commissioning Editor for the Times and Sunday Times Travel sections.
The event followed a simple Q&A format and we asked people to submit their travel questions in advance. We addressed many questions throughout the discussion, which you can see a recording of below, and have endeavoured to respond to the rest in the following article. We hope you find it useful – and do keep an eye out for future events to have your own travel questions answered!
VACCINE TRAVEL QUESTIONS
My travel question is about vaccines – does the travel industry think Covid vaccine passports will be mandatory for airlines/foreign travel or return to the UK/EU?
On balance, the travel industry expects that Covid vaccine passports will play some role in international travel. Some countries may even make them mandatory, though I suspect they are more likely to be used as an option to avoid multiple testing regimes or similar. Certainly, airlines are giving every indication of being in favour and many destinations are desperate to open in a way that reassures their population. Vaccine certification could be a good way to achieve this (with obvious drawbacks from a civil liberties perspective).
Are there any plans for a worldwide vaccination passport which could give us freedom going forwards?
There are various options being discussed for a digital vaccine passport solution on a worldwide basis. It appears that the UK government is also looking at digital solutions in this respect (though that has not been officially confirmed). As mentioned above, it seems inevitable that some countries will look to restrict entry without a vaccine certificate (or perhaps as an alternative to multiple testing).
Will we have to wait until the whole world is vaccinated against Covid 19 before we travel again? How can holidays be safe if the country we are visiting has not vaccinated its people?
Sam Clark: My personal opinion is that we won't need to wait until the whole world is vaccinated before leisure travel is a safe and responsible option once again. The global population has never been vaccinated en masse for any other infectious disease. My understanding is that in any case, vaccination won't guarantee safety for individual travellers nor make the host population immune from Covid. However, the travellers who are vaccinated will be in a much safer position, in terms of their own risk and that of the host population. As more people are vaccinated the risk will come down further, though travel will never be free of risk from Covid, other infectious disease or more common causes of death or serious injury on holidays such as car accidents or drowning.
We cannot ever guarantee that our holidays are 100% safe. There is always a risk associated with travel and we believe people ultimately must make up their own mind and balance their individual situations. We will do our best to provide all the information to enable them to do so. The FCDO (The Foreign, Commonwealth and Development Office) will also provide official travel advice based on factors such as local incidence of Covid and the ability of the local health system to mitigate the health risks.
The quarantine system is there to protect the public at large and to guard against the virus being re-seeded, or new variants of Covid being imported.
Our job as a tour operator is to minimise risk for our customers and we take that responsibility very seriously. This is why we are working with our health and safety auditors to ensure that every single hotel we use has gone through a safety audit of some kind. It is also why we are putting in place a training and awareness course for chauffeur guides in Sri Lanka and we will do the same in other destinations, as and when this becomes necessary.
I read today in The Times that some of the poorer countries in the world may not be fully vaccinated until 2024. I tend to think that India would not be amongst the countries classed as poor but it seems to me that it is both rich and poor. Where do you think it fits with regard to vaccinations? We have a holiday booked for March 2022.
You're right. On the one hand, India is manufacturing doses of the vaccination (both AstraZeneca and their own home developed version) by the tonne. On the other hand, there are over a billion people in India. I cannot see that they could possibly manage to vaccinate their entire population by March 2022. However, as mentioned above, I don't think that full vaccination coverage in destinations will be necessary to ensure reasonable traveller safety. It is also worth noting that reports from India suggest that the major Indian cities have already reached some level of herd immunity, but this does remain to be seen.
Won't vaccine passport discriminate against younger travellers?
Yes, they could do. They could also discriminate on economic grounds (though the international visa system does that anyway). That said, I don't think we'll see a digital vaccine passport solution in place before the back end of 2021, meaning most young people in Europe will have the chance to be vaccinated before that date. It also seems likely that there will be testing options and that vaccine passports will be an alternative rather than the only option. Each destination will make their own choice though and they will have their own populations in mind rather than any fairness considerations – at least at first.
INSURANCE TRAVEL QUESTIONS
Can you talk about travel insurance: how available, will it cover what is needed?
There are serval policies available that offer comprehensive cover for holidays within the Covid context (assuming that the FCDO are not advising against all but essential travel to that destination). You can find out about our travel insurance policy here. There is another insurer called Battleface which offers cover to those looking to travel against FCDO advice, but only to those aged 59 and under.
What difference do you think there'll be in getting travel insurance in a post-Covid world if any?
I wish I knew! The travel insurance market has not yet reverted to normal. I suspect that once there is demand, the market will find a way to deliver a solution and I don't see Covid as a problem that will add to premiums significantly longer term. However, there is an issue around who picks up the risk of future lockdowns caused by Covid or future pandemics – travel insurance? The tour operator? The consumer? Currently, it seems the tour operator will need to factor in considerably more risk and that could affect holiday prices.
How has the cost of travel insurance been effected for OAPs with underlying health conditions in view of Covid? One jab done at moment.
Covid is unlikely to have an adverse effect on the cost of insurance longer term for OAPs with underlying health conditions. Currently, the travel insurance market is limited with many insurers adopting a 'wait and see' approach. Once travel does open-up in a more general way then we'd expect increased options to bring down prices quickly. The risk of holidaymakers catching Covid in-country is not perceived by the reinsurance market as a significant additional risk factor. Relatively few travellers got ill with Covid abroad (last Feb/March) and those who did were generally looked after by the local authorities. Also, the approach to managing risk via social distancing and restrictions is very different now from what it was then.
However, that said, the cost of insurance for OAPs can be significant already, especially for those with underlying health conditions, and this whole situation might result in more limited choice.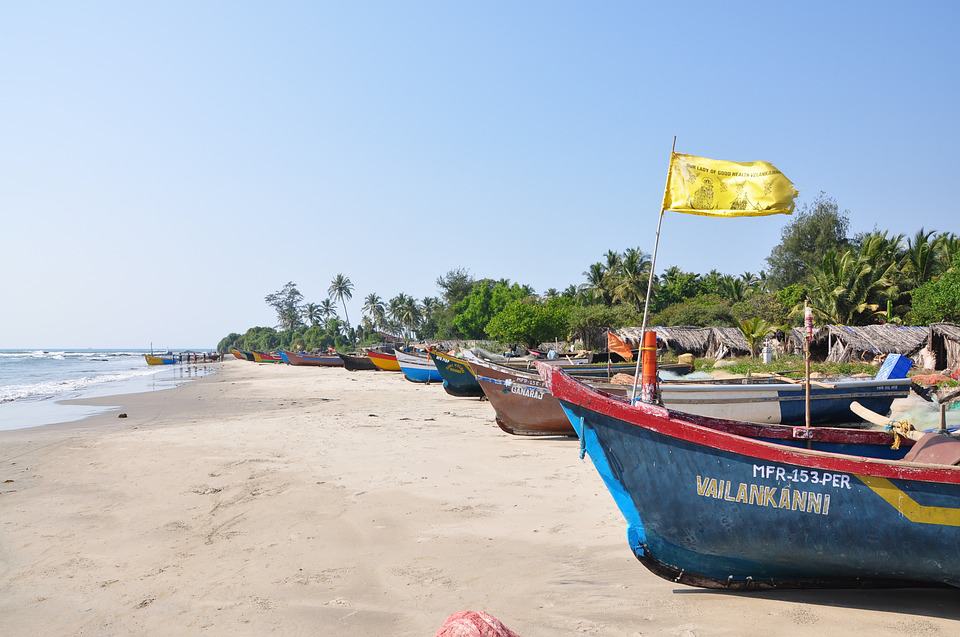 DESTINATION TRAVEL QUESTIONS
Which countries (Oman eastwards) do you think will be "fully" open with limited or no restrictions on travel and sightseeing activities from the end of 2021, and will be prepared to welcome Brits without quarantine?
In terms of 'our' destinations, we expect all of them to be more or less 'fully' open by the end of 2021. Vietnam is perhaps the most likely to remain closed or retain some kind of restrictions on travellers, followed perhaps by Thailand. That said, I suspect some social distancing, mask-wearing and so on, to remain in place well into 2022 or even 2023. Mask wearing is common in Asia anyway.
The big qualification is that of course, it depends on the success of the vaccination programme and the subsequent level of infection in Europe over the next winter.
Destinations which have a higher chance of opening by this summer or even sooner could be India, Nepal, Oman, Sri Lanka, Indonesia (or parts of), Cambodia and Laos.
That said, the latter two destinations have issues with transport connections which could stymie them, and all of this is dependent on local government outbound travel restrictions.
I am interested to learn if ETG has plans to develop into areas like Japan for example or North Asia?
At ETG we do have plans to develop into Nepal. Watch this space for our new 'Pioneer' programme – where we will invite ETG customers to pioneer 'ETG' style holidays to Nepal in return for an additional level of insight and service on the ground.
Beyond that we don't have any current plans to expand geographically – just getting back up and running in our current destinations is a big enough challenge. Doing what we do and maintaining a community of local partners and sub-contracted guides and drivers requires a great deal of management and resource, and we don't add to that lightly! We also only develop destinations to which we believe we can bring a unique perspective.
Japan is an interesting case in point which illustrates our thinking quite well. We considered Japan, but decided that ETG wouldn't have a unique perspective to help our clients make their travel count – above current options anyway. There is little crossover with our current destinations (apart being on the same continent) and logistically Japan is very distinctive.
Japan is also done extremely well by two companies we know and respect (Inside Asia and Selective Asia) and between them they have the bases that we'd be interested in, pretty well covered.
Is a trip to Australia realistic for November this year? I have already booked flights as I will not have seen my son for two years by then, and will be vaccinated, so do you think that it is likely I will be able to travel by then? My son said he felt that trying to get out there any earlier would lead to disappointment and cancellation but I also read they may keep the borders shut to 2022!
I had heard that Sri Lanka may be opening up soon to tourism – is this correct? Obviously now contingent on UK borders being eased but I would love to travel there this year if possible.
I'm sorry to say this as I know it must be so tough for you, but I am not confident that Australia will open this year in any kind of 'normal' way. I have no special insight though and will be an Australian political decision based on their 'zero covid' policy. My wife is from New Zealand and we do not expect to see her family there until 2022.
Sri Lanka has opened up to tourism already (albeit with heavy limitations and restriction). Currently, they are not open to UK travellers (even if outbound leisure travel was allowed) but we anticipate that changing, and we think it likely that travel to Sri Lanka will be possible for this summer in something approaching a 'normal' way.
Since Sri Lanka's vaccination program may be a longer process, how safe is it really for travel in the next year? And  will drivers, hotel staff etc have regular tests?
Well, Sri Lanka has had a very low rate of transmission and so on compared to European countries. The population is therefore extremely concerned about tourists bringing in the virus. This means that restrictions are very tight and will remain so. All hotels need to pass a safety audit and all staff, guides and drivers will be tested regularly to ensure there is no transmission to or from guests. From the look of it, the government intends to take no chances either for their guests or their own population.
Will local people in countries like Sri Lanka be concerned about the influx of people from countries where Covid has been such a problem, like the UK?
Yes, government and local populations are very concerned about this. This is why there has been such a cautious approach from Asian countries in terms of opening to tourists. Sri Lanka has 'opened' for example, but only in a very limited and restrictive way. Part of that is to protect travellers from the virus and partly it's to reassure the local population. There is also a level of misinformation and fear which doesn't help. But I suspect that this will normalise over time as people get used to tourists once again.
Some years ago you organised our first trip to Burma, at a time when there was some debate as to whether we should go or not. Given the current situation, what is your advice now, assuming that travel restrictions will in time be relaxed?
Good question. Currently, we would not be organising holidays in Myanmar even if travel restrictions were to be relaxed tomorrow. The situation in Myanmar is potentially a dangerous one. We shall monitor the situation closely and see how it develops over time.
Any views on Bhutan?
There have been suggestions that Bhutan will look to open in mid-2021 – and more fully for their season which starts from October. The limited number of visitors and the geography mean that Bhutan is well placed to do so. However, they have taken a very cautious (and highly successful) approach so far, so they could decide to continue with that and restrict arrivals until much later. They are also dependent on India and Nepal for flight routes.
What is the story with long haul flights leaving the UK? Do you recommend any airlines to get back to NZ?
Long-haul hasn't stopped! Where the route is viable (often through airfreight) the routes are continuing. In terms of New Zealand, Air New Zealand or Singapore Airlines are the obvious options. It is very limited in terms of quarantine packages I believe.
OTHER TRAVEL QUESTIONS
Do you have a view on long haul airlines being the most reliable with the ongoing uncertainty? I enjoying my tempting Emirates ones and maybe a holiday with them is as good as it can be?
I'd be tempted to stick with Emirates in that case! Both Emirates and Qatar Airways have extensive networks and will work very reliably. They've also been flexible about refunds and are offering flexible booking conditions. That said, I wouldn't be afraid of booking point-to-point carriers such as Sri Lanka Airlines or Vietnam Airlines. National flag carriers are effectively state-backed so should be reliable too and currently, they are carrying freight on limited schedules.
WF and ETG would give a refund even for self-isolation at home in the UK at the end of the holiday?  I'm surprised to hear this.
I didn't mean to quite offer that, so please let me clarify! What I said was that if one of our destinations was suddenly put on the 'red list,' meaning full hotel quarantine was necessary, then we would refund in full. If it was a case of self-isolating on return, then we could not offer a full refund for a booking made post-Covid. However, under the terms of our Covid Promise, we would refund the majority of the cost in most cases if a customer changed their mind for that or any other Covid- related reason.
The travel industry continues to offer environmentally damaging holidays with, for instance, long haul flights to destinations such as Indian Ocean islands where the rubbish from tourists especially is now such that whole islands are now used as rubbish dumps. Why are the environmental costs of holidays not shown along with other information?
Obviously, we believe in the economic, societal and even environmental benefits of tourism, or we wouldn't do what we do. However, it's true that tourists can have a negative impact. This can be through the carbon footprint of taking a long-haul flight, adding to overcrowding, contributing to the waste generated, or by behaving irresponsibly or disrespectfully whilst travelling.
It's a fact of life, unfortunately, that for most people it is not realistic or feasible to travel from the West to Asia without taking a long-haul flight. It was great to read in the news this week that British Airways is moving towards the use of sustainable fuel for its planes. Other airlines such as Norwegian Air are also making a lot of progress in this area and it can't come fast enough as far as we are concerned. In the meantime, we can advise on the most fuel-efficient airline and aircraft to take to Asia. We know that once you're there, travelling by train or boat rather than taking local flights can be the greatest way to get a true feel for a country. Our style of holiday is also suited to longer, more immersive stays than a quick break and certainly, this is what we promote and encourage. Finally, we calculate the carbon emissions of our staff and client flights and invest in schemes to mitigate them. (We hope in the future to calculate the carbon footprint of the whole trip rather than just the flights and publishing this next to an itinerary would be one way to help clients make an informed choice). We do understand that offsetting is the not the whole answer, but we've chosen some projects to support that have local social and economic benefits as well as a positive impact on the environment, as making travel a force for good is an integral part of our mission.
We consider lots of other ways in which our holidays and our clients can have a positive impact on our destinations in Asia: we collaborate with local communities to create experiences that are reciprocal and create an opportunity for real connection and cultural exchange; we seek out hotels with proven sustainability credentials, we recommend social enterprise restaurants and shops to our clients; we work with our in-country partners to devise tours that are a bit off the beaten track/away from the crowded hotspots…. I could go on!
Of course, there's still so much to do and ways to improve, and you're right that measurement and transparency of impact is an important area to work on. But we do take our responsibility to these destinations seriously and work hard to create the conditions – as far as it is possible – for our clients to be able to travel responsibly and sustainably. If you'd like to know more, do have a wander around our blogs on the subject.