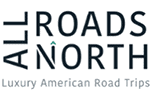 What is The Travel Forecast?
In the wake of the Covid-19 pandemic, travellers are full of questions. Our new series of online events, The Travel Forecast, hopes to give you some answers. For our second event, we teamed up with fellow tour operators McKinlay Kidd (a UK specialist) and All Roads North (an America specialist) to discuss the state of play across our destinations.
Below you'll find a video recording of our discussion, as well as a written summary of our insights and answers to all the questions that came in throughout the webinar. We hope you find it useful – and do keep an eye out for future events!
Watch the Travel Forecast #2
EXPERIENCE TRAVEL GROUP:
THE ASIA TRAVEL FORECAST
What's the current state of travel in Asia?
We've not really been able to send anyone anywhere since March. However, we're starting to feel some steps in the right direction. The Maldives was put on the UK green travel corridor list about a month ago, which is fantastic news. It's a perfect destination at the moment because it's naturally completely socially distanced. It's a great time of year to go, and we've already started to see quite a few people starting to book trips – and Matt, our colleague, is there now. If anybody's interested in going, he's written a terrific blog, which describes quite a few of the practicalities around travel, flying, and actually what it's like being there at the moment.
Beyond that, I've heard over the last few days both Oman and Indonesia indicating they will open very, very soon. Oman, in particular, is really exciting; I've been there myself and it's just an amazing destination, and also it's the perfect time of year to go there. The weather's great all through the winter and again, it's very socially distant, with fantastic vast open spaces and beautiful scenery.
The prospect of Indonesia opening is also very exciting because it's huge, with seventeen thousand islands, and there are 101 things to do in Bali alone. The slight difference with Indonesia is that weather-wise, it's not the perfect time of year to go. However, it's a great time to book ahead for summer 2021 (before availability goes!) and Oman or the Maldives would be ideal for those looking to get away early next year.
What are your predictions for future travel to Asia?
The main challenge for us has obviously been the fact that our countries are closed. But on the flip side of that, from the COVID point of view, they're all quite safe. In most countries, life has resumed to normal, more so than it has for us.
The big game-changer is obviously going to be the vaccine; as there's progress with that, we'll start to see more places opening up. The other challenge at the moment is a PCR test is mandatory before going to any destinations that are open. We've done a lot of research into good companies for this, and we're actually including the test as part of the holiday, so people have one less thing to worry about.
Travel itself, we're trying to think of in two separate ways. One is where can you travel now? And the other, where is a safe bet to book now? To travel now, we have the Maldives, and to book now we have hopefully soon-to-open countries like Oman and Indonesia. I know I'm very biased here, but I actually think that there's never been a better time to book trips, especially for this time next year. We're offering a great deal of flexibility, small deposits, and obviously, the availability is good. So it's an amazing time to get your trips planned and have something to look forward to.
There are certain destinations that you really have to book ahead, even at the best of times. You always have to plan a holiday to Bhutan way in advance. Also, there are certain aspects of a Borneo holiday that do need to be thought about quite far in advance.
We've heard that towards February 2021, there might be some movement with Thailand, Sri Lanka, and Vietnam, possibly in quite a limited way. Cambodia and Lao will then be likely to follow, due to flight connections from Thailand and Vietnam. So there could be a great opportunity for a spring break in Southeast Asia. Generally, I think for the latter end of next year, especially Christmas 2021, things are going to get booked up very, very quickly. There is a huge amount of pent up demand and frustration after a whole year of cancelled holidays. So I actually think it's going to be a very good time to book while they're still the flexibility there.
ALL ROADS NORTH: THE AMERICA TRAVEL FORECAST
What's the current state of travel in the US?
In terms of where we are and what we've seen over the last few months, we've actually been incredibly lucky. Going into COVID, 50% of our clients were from the US anyway. We had three months of full lockdown, which was fairly miserable for everybody, as I'm sure it was for everybody around the world. And then towards the end of May, we went from zero to 100 with a lot of US clients looking to really just get away from home. They'd been locked up for two or three months, and the style of travel that we offer – the fact that everything we do is self-drive, it's all private, it's highly customised – was well suited to what people were looking for.
So we've really had a pretty busy summer, albeit a different one, in that travel's been done on a very last minute basis. We've had no commercial flights really. So almost all of our clients have been driving from home or flying privately, and people are looking to travel to less populated areas. Getting back to nature – the national parks have been hugely popular. I read yesterday that Yellowstone had record visitation numbers in August, which is really quite phenomenal considering what was happening at the beginning of the year.
So, Montana and Wyoming have probably been our most popular destinations. In Utah and Colorado, people have been looking at private homes, private tented camps, different styles of accommodation that can facilitate social distancing. And we've had some great feedback. Travel is happening differently at the moment, so there are things that clients will notice. Dining has probably been one of the things that that's been heavily impacted, and hotels are operating in a different way, but certainly been a lot of people getting out and enjoying the US, which has been great. There's been this sort of renaissance in domestic travel, which has been fantastic.
From an international standpoint, obviously, there are no EU arrivals coming into the US. But with the vaccine news, there is certainly light at the end of the tunnel. We're hopeful that that's going to look very different as we move into next year.
What are your predictions for future travel to the US?
Obviously, it takes two to tango with an international border. We're going to have to see FCO advice change coming into the US, and then also the US to lift what's effectively a ban of EU travellers coming into the country. My hope is that now we have, or will have, touch wood, somebody different in the White House, we might have a slightly more global outward-looking view on that.
The power that each US state has to regulate things, particularly travel, makes it slightly more complicated than in a country that's done at a national level. There is a patchwork quilt of varying travel restrictions by state. For example, Vermont has a 14-day quarantine blanket pretty much for all arrivals, while the majority of states have no restrictions at all, and others sit between the two. So I think we're just going to need to see those state-level restrictions somehow come into alignment with what's happening at a national level so that somebody getting on a plane in the UK is going to have some sort of level of consistency, depending on whether they're going to New York or California.
In terms of infrastructure, a lot of properties are ready and waiting for borders to open, and they've had a whole year pretty much to iron out the kinks in their health and safety protocol. I've also heard some really promising things in terms of what the airlines are doing in terms of getting testing protocols up and running – they're running some big trials on that main transatlantic route at the moment, which is promising.
There's a lot of unknowns still, but I'm hoping that people will start booking the US for summer 2021. I think that next year is going to be hugely busy, as we're already seeing very tight availability for next year. Cities have been hard hit, but if you're a ranch in Montana, they've actually never been busier. So I think that does mean booking earlier is going to be important.
We're just doubling down on what we do well – getting clients off the beaten path, ramping up our portfolio of private homes and private ranch properties throughout the US. We've done a full audit really of all of our experiences. Again, everything is done on a private basis, so it's pretty well suited to travel at the moment anyway.
What we found from this year is just we can't communicate enough with our clients enough. You don't want that element of surprise once you're on the ground in terms of who you might be interacting with, what's the sort of mask requirements. Obviously, masks are required in most areas of the US. Whether that's being complied with is slightly different. So just making sure clients know what to expect is a big thing for us.
MCKINLAY KIDD: WHAT'S THE FORECAST IN THE UK?
What's the current state of travel in the UK?
This year we were luckier than many travel companies in the UK, in that we did have travel taking place from mid-July through till around mid-October. So that enabled us to get some people away, albeit not as many as we as planned for and we would have hoped to have done.
On the whole people have brilliant trips. Robert [husband and co-founder] and I managed to get away to Northern Ireland and that's a real hidden gem the British Isles with the Causeway Coast and Strangford Lough. We had customers travelling from the Scilly Isles right through to Shetland in the far north. Obviously, we had to be quite agile and act on our feet as lockdowns happened and regulations changed. We had to evacuate some customers who were travelling around Wales as the new lockdown came in and move them to the Cotswolds for their last few nights.
But we've had people doing all sorts of things. We've had people doing self-drive tours of Scotland's north coast, people taking ferries over to islands – whether that was in the south of England or up off the west of Scotland. We've had a few people touring by rail, including taking trips on the Jacobite Express Steam Train, and we've even had a few clients on flights, which is I know quite unusual for most. Here it's very much talking about small planes and fairly short hops, such as hop over to the Isle of Barra, where the plane actually lands on the sand. So that's a brilliant experience between Westray and Papa Westray and Orkney, which is the shortest scheduled flight in the world.
We've had some really determined customers who said they were going to go to travel come hell or high water. We had a young couple who were due to go on honeymoon to the Maldives, and they switched and went to the Scottish Highlands instead. But basically, we've just done all we can to make sure that we've got people away and that they've had a brilliant time.
What are your predictions for the future of travel in the UK?
We've got to B words to contend with next year: Brexit and borders. We feel that the border between Northern Ireland and the Republic of Ireland should not become an issue. There is something called the common travel area, which is long-established even before the EU existed, which protects free movement between people from GB into Ireland. So as things open up, we hope it will actually be a very easy way for people from the British mainland to get a bit of a European experience regardless of what else may happen around Brexit. I think the Irish tourism industry is desperate to welcome people back as soon as they can, safely. It's been very tough for them.
In the rest of the UK and the areas that we offer… There was a little bit of concern among local communities, particularly in the more remote areas, that suddenly there'll be this influx of visitors and that might bring COVID with them. In fact, once people started arriving and people got used to it again, a lot of those concerns went away. And I think it's very noticeable now that the Highlands of Scotland, the islands of Scotland, southwest of England, still have some of the lowest COVID rates despite having an influx of visitors from elsewhere. So I think that's helped to really reassure people that tourists and visitors don't necessarily cause a higher risk.
I think in terms of the actual opportunity, there are fantastic experiences that you can do throughout the UK. Some activities are more available as we don't have international visitors. So for example, on the Isle of Skye, which is extremely popular with overseas visitors, there's loads of availability there now for people from the UK and it's a fabulous island and excellent experiences and really nice accommodation.
But conversely, in some of the areas that are more popular generally with British holidaymakers, like Orkney, Shetland, the Outer Hebrides, Southwest Cornwall, Devon, we've already got very tight availability there when it comes to May and June next year because a lot of people have deferred bookings already. And sadly as well, we've lost some of our good accommodation. We seek out places that are a bit off the beaten track, and often family-run, family-owned. And in some cases, little B&B owners have decided they're retiring. So there's pressure from the supply side, and there's this pent up demand. We are doing our best to offer flexibility and encourage people to book in advance and without that costing too much financial commitment. We're offering £25 down payment on our website holidays at the moment to the end of the year with a deposit then due by the end of January. And we're offering flexibility for people to change up to four weeks before they travel for any reason, not just COVID related.

THE TRAVEL FORECAST Q&A
Do the speakers think that having a COVID vaccination will become a condition of travel in the future?
SH: I don't think we're going to see a blanket global requirement, but for certain destinations, I think that it will be. I personally don't think it will become a requirement at a government level coming into the US, but it may well be something that different airlines are putting in place.
MN: It may become like the yellow fever certificate you have to have if you've been to places in Africa, that's always been a thing. But generally, I think it will depend on the country. I would say it may well replace the PCR test, certainly in the short term.
Destinations are opening up in the coming months, but do you expect there still to be some restrictions?
MN: I think it will vary. I was just talking to someone in Oman today, and she said things are very open, but actually you still have to wear a mask in certain places. And as anyone who's been to Vietnam and places like that before, knows, everyone actually has always worn masks there. I know that every single country is thinking very carefully about hygiene and safety protocols, but I think it will differ from destination to destination.
How is entry into Canada and to and from the USA looking?
SH: Our focus is the US, not Canada, but I can say that the US/Canada border is still closed, which given that they're such major partners is pretty incredible but there are signs that they're looking at how they would reopen that. My understanding of the UK/Canada border is that other than certain essential workers and students and things like that, that's still effectively closed as well.
In terms of encouraging early booking, how does that work while some airlines have yet to publish timetables?
MN: Well, we usually work on the basis that they tend to stay the same year on year. So you can only ever book about 300 days in advance, varying slightly from airline to airline, and that rolls on every day. So if you wanted to go on 1st November next year, you could book today, 2nd November next year, tomorrow. We quite often would book trips [based on this system] and then we'd just lock in [the flights] in as soon as they're available. So that's how we do it.
The Chancellor is saying the economy will be back to normal in the fourth quarter of 2022. What growth do the panellists expect for 2021?
HM: Well, I hope we will compare to this year. The reality is at the moment we are planning ahead as though it would be a full-on summer, I suppose gambling a little bit because we've got the team back virtually full time at the moment. But that's normal for us because it's such a seasonal business, so usually at this time of year, we'd be looking ahead to next summer. We're forecasting at the moment to do about 60% in 2021 of what we were originally planning to do in 2020. So that will be significant growth on what we actually did get away in 2020.
But I think we're probably still looking two to three years to get back to where we were January or February 2020.
Another slightly political question here… Are anti-vaxxers and COVID deniers going to make USA difficult for overseas travellers in 2021?
SH: I think the bottom line is, however it pans out, not everybody out there is going to be vaccinated. But everybody, every individual has the power to vaccinate themselves, number one, and I think we've also seen this summer that when areas get COVID under control, and Heather was mentioning the Highlands and Islands and what a great job they've done and that they've had minimal COVID numbers anyway, that that's a safe environment to travel in regardless of vaccinations. We're hoping that as many people as possible get vaccinated. I certainly am. There's always going to be people that don't feel that's the right thing to do. I don't think it's going to be a barrier to people travelling to the US.
Can you recommend a destination for a family with teenage children for next summer?
HM: The Isle of Mull. Not many people know but you can actually go whale watching off the west coast of Scotland and have a chance to see Minke Whales properly, or you have a good chance of seeing dolphins as well and then also eagles, otters, etc. So if you're into wildlife, if your teenagers are into wildlife, then it's a fantastic family destination.
MN: It's hard to hard to pick, but I will say Sri Lanka because my children will tell you it's the best place in the world because they've got really good chocolate pancakes there, which is the thing that stuck in their mind! But the weather's good in the summer, and excellent wildlife, a wide variety of different things you can do. And I'll just sneak in Indonesia there as well, because great weather in the summer, and so many millions of different things you can do there.
SH: I'll go for Wyoming and Montana. So some time in Grand Teton, Yellowstone National Park and then heading out into the wilds of Montana and some time on a ranch. So fishing, riding, rafting, getting out in the great outdoors.
How safe will private travel be with a driver-guide? For those who don't know, in Sri Lanka, particularly India as well, you often have just one driver-guide moving you around, and that that tends to be the system.
MN: Well, pre-vaccine, I would say it would be very safe. Certainly in Sri Lanka, where you have the same driver-guide the whole time, it lessens the contact with different people. There are lots of protocols going to be in place in with cleaning vehicles and all that kind of thing. So I would say it's safe as anything really. Obviously, they know that that's going to be people's number one concern. So it's going to be taken very, very seriously.
Also, in Vietnam, where you perhaps have different guides, they've taken everything very seriously to the point of being completely locked down. It's going to very important, and, yeah, I think it's going to be safe.
Can you expand on when you think it will be safe to travel to India, please?
SC: We think that India will open in early 2021. It's obviously well publicised that there has been a lot of cases though. I think that people do need to be very careful with the numbers of cases in India and look at the number of hospitalisations and deaths per hundred thousand – because India is a very, very big country.
When it's safe, I can't say. I'm not an epidemiologist, and I know that doesn't stop people opining these days, but at the moment it's just not clear. What I would say is there are lots of open spaces and remote areas in India, lots of small hotels, and a lot of our holidays we encourage people to get out and about into places like that. So for me, travelling myself, I would probably at the moment be avoiding the big cities. But if I did travel, I'd do that. And I think that's how travel will come back to India, but it will rely on your individual concept of risk really.
Do you think that mass tourism has had its day?
MN: Probably not, no. I think more people will be interested in the kind of travel that we do, but I don't think mass tourism will go away. We have a tendency to think of just being British people going abroad. But obviously, you've got the whole of China who travel and Russia and India, and I think to some of these countries, it's still a relatively new thing. So I don't think it will go away, but I do think more people will think about where they're going and what it is they want out of the holiday. So I do think there will be a shift.
SH: In terms of numbers, I think, no. I think once we recover from COVID they're going to probably continue to go up, but I do think what this has done has laid bare the economic skeleton, if you like, of travel, of where the money goes, who's impacted when it stops. I am seeing what you might call the mass tourism companies and the big players really starting to talk actually about how they structure the travel experience, the economics of it, how much money is staying with local communities. I think that's going to be the big change that mass tourism, the numbers aren't going to change. But my hope is that we maybe don't talk about mass tourism as a dirty word, and that mass tourism can actually become more of a force for good and that we can change some of the structures of how it's delivered.
Do you think destinations – for example, Heather mentioned the Isle of Skye earlier – might come back and try and do things a bit differently in terms of attracting visitor numbers?
HM: I think it'd be quite important for them to make sure that they are appealing to the UK market. But on the whole, the Isle of Skye, I know there was some talk about over-tourism there a couple of years ago, and some pictures of minibuses queuing up to get to see one of the fairy pools, one of the scenic attractions. The reality is you just go virtually around the corner, and you'll be somewhere on your own. The Isle of Skye is a very, very big place, but it doesn't actually have that much accommodation either. So the issue more was that there wasn't necessarily the infrastructure for places that have become very popular, particularly through Instagram, etc. So everyone was trying to get to this one particular place, to get that particular photo and there weren't the facilities. There was no car parking. There was no proper organisation around it. So a lot of those things are actually being addressed. I think that was a bit of a wake-up call for some of the areas in Scotland that were seeing an influx of visitors and again, cruise ship sometimes as well.
So there has been quite a lot of investment anyway, and a lot of work on making sure that proper local infrastructures are in place. But I mean, Scotland, particularly, is a very, very empty country and it's really not that difficult to get away from it all here.