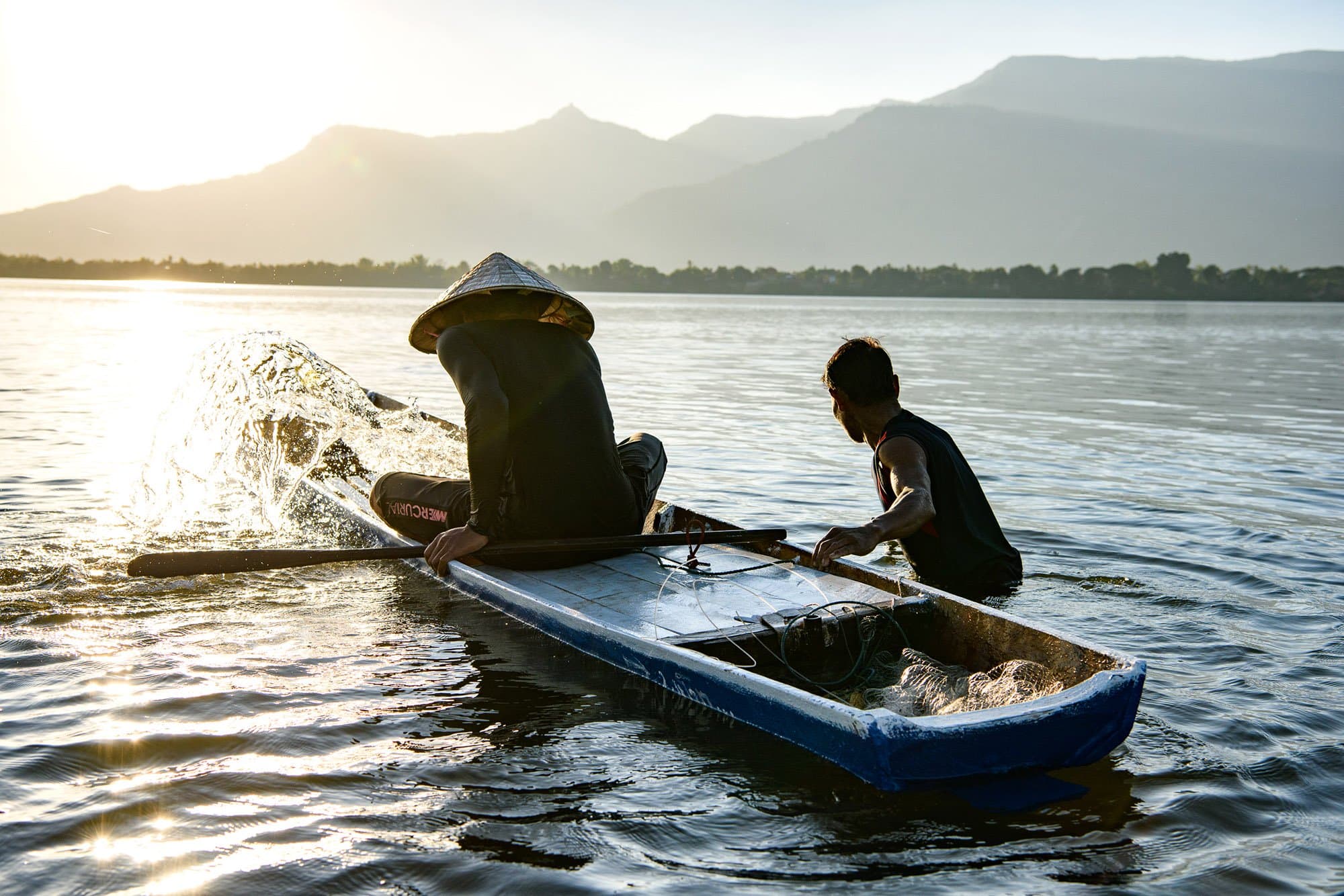 When I started working in travel almost half of my life ago, it was 1999 – no one had heard of Emirates, most customers didn't have the internet, social media didn't exist and it was rumoured that planes would fall out of the sky as the clock struck midnight on the eve of the millennium. I spent the first 7 years working for a well established round-the-world travel specialist before joining Sam & Tom to set up the first UK office of Experience Travel Group in late 2006.
From the start, we wanted to create experiences that would reveal the character of a destination and leave our travellers with memories for a lifetime, rather than another country ticked off the list. We found a major strength from the early days that paved the way to achieving this – a clear collective instinct for who to work with. We're proud to have built up an amazing community of suppliers, clients, travellers and friends. And it is only thanks to these extraordinary people that we've been able to get through the unprecedented challenges of the last few weeks.
I've worked through all the main travel dramas of the last two decades. I helped get people home from Asia after the 2004 Tsunami, I sat tight through the slump during SARs and I arranged planes, trains and automobiles to dodge the 2010 volcanic ash-cloud. I've helped people swerve hurricanes, volcanic eruptions, military coups, airline bankruptcies, airport closures, fog, snow, wind, terrorism, landslides, cabin crew strikes, earthquakes, there was once even a debacle with Singapore Airlines and a bird-strike. I truly thought I'd seen it all.
But the last few extraordinary weeks have taken the biscuit. Of course not just for us in the travel industry but for absolutely everyone, apart from face-mask manufacturers and the CEO of Zoom Video Communications.
However, good has come out of this mess too. For us at ETG, the way our community has pulled together has been nothing short of remarkable. Everyone has known exactly what to do and everyone has stayed positive, from chauffeur-guides in Sri Lanka to tour guides in Vietnam, even the travellers themselves have been patient and understanding when they've been dragged home from their holidays or had their trips cancelled on the way to the airport.
Collectively everyone has kept me sane with humour and camaraderie and coffee whilst I've nearly lost my mind dealing with airlines – the trickiest suppliers of them all.
Despite being passionate about what we do, we know we're not saving lives. We are not the NHS, we all have homes, food and our health. Many of us have friends and family on the frontline; they are the heroes in this mess. But I can only tell my own tales of the last couple of weeks. It unfolded so quickly and confusingly that I started to write a diary to keep up. Here I'm going to share a few extracts of how it all played out, the craziest days in my 21 years of travel.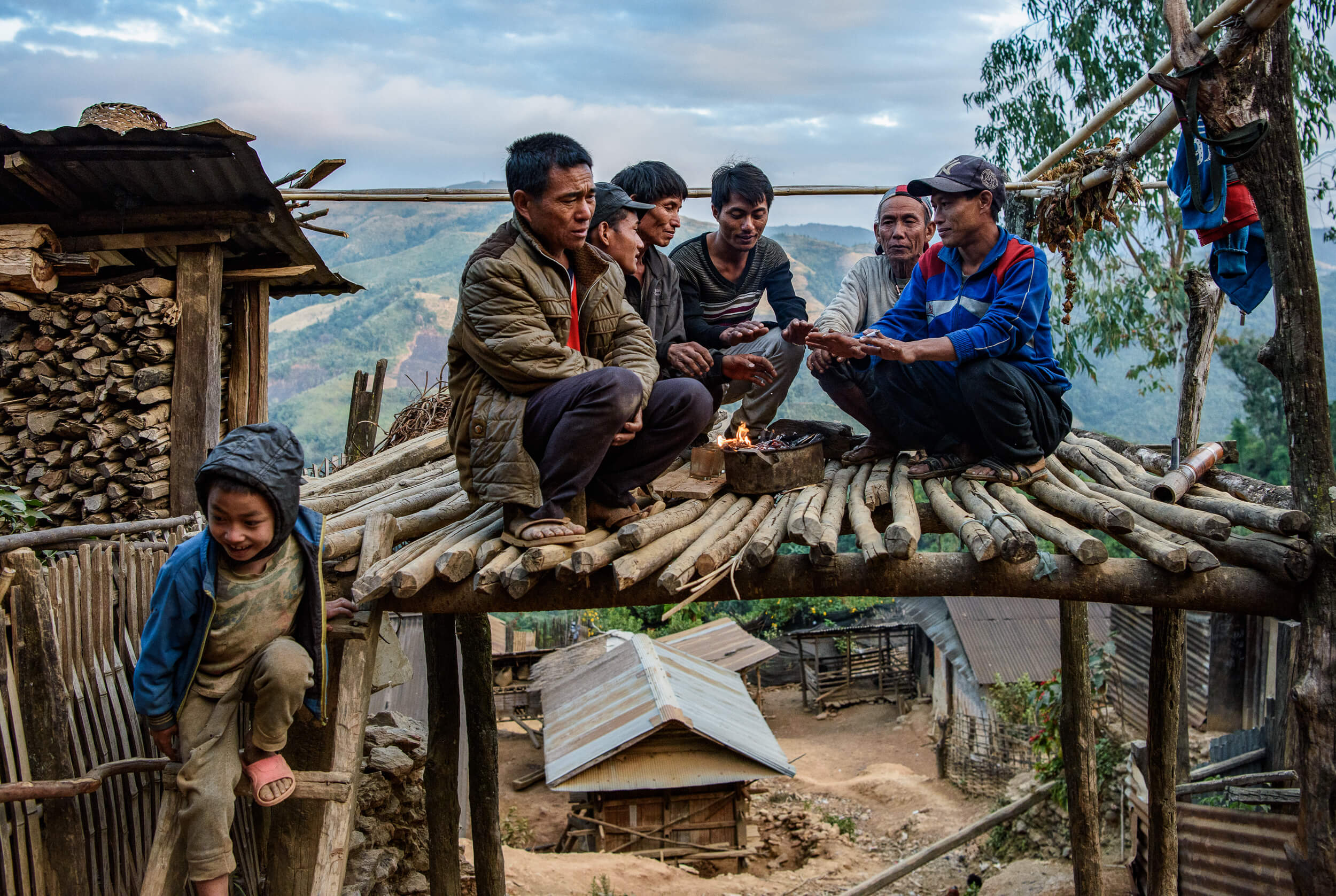 January – February 2020
Back in January, when the virus had barely escaped China, the good old Daily Mail was dubbing the whole continent "Coronavirus Land" and Europeans became scared to book holidays to Asia. But as spring arrived, the situation began to do a 360. Europe was the new Wuhan and Asia began to reject us.
We all know what happened next as we sit locked up in spare rooms juggling work, kids and 99 toilet rolls. I know we're not the NHS but here is how it unfolded on the ETG 'front line'.
Friday, March 6th 2020
When I check work emails, I hear that an American tourist had been diagnosed with Covid in Bhutan. The country has immediately shut itself off to the world for two weeks. But, still I don't anticipate this setting any kind of precedent.
Luckily for ETG, our only two clients, in-country, left the same hotel as the infected American the day before he had checked in. They left Bhutan for Kerala moments before the announcement. We have no other guests going till mid-April, and breathe a collective sigh of relief.
Sunday, March 8th 2020
Italy is suffering and I start to become more concerned about coronavirus and the threat it poses to us all. Sunday afternoon baking with the kids when Sam called me to say he'd heard of a problem in Vietnam – a country who had previously "cured" all of its cases. A Vietnamese socialite had travelled back from Milan via Paris with the virus and everyone on her flight had been rounded up and quarantined, several British tourists were involved. The socialite's face was all over the news poor woman, I don't think that was what she expected when she'd been doing whatever people do at European fashion weeks. Fear started to creep in.
Monday, March 9th 2020
I wake up to the news that Vietnam was removing "visa-free travel" to Europeans. With a strong chance that tourists would be denied entry to the country, we decided not to take any chances and to advise our clients to postpone their trips. One couple was just hours from a trip, and we had to call them to postpone their plans. It was a hard phone call and we were gutted for them, but we strongly felt it was the right thing to do. As the week went on Vietnam closed down, no visas to be granted at all. We'd made the right call.
But despite the travel restrictions, it didn't appear that this would affect anyone already on holiday too much.
Tuesday, March 10th 2020
News breaks that hotels and boats in Vietnam are being shut down, as they retrace the steps of everyone who was on the contaminated flight. They are locking down any establishment where those airline passengers might have taken a breath. We check in with our clients in the country, and adjust their trips to avoid those hotels and boats, mainly Halong Bay.
We begin to worry about India, which has just decided to retract visas for various Europeans – although not yet for the British. We decide to take measures, as we did for Vietnam, and start calling our clients.
We take solace in the fact that Sri Lanka, our biggest destination has NO reported cases of coronavirus. Travel articles are touting it as the safest place to go on holiday.
Wednesday, March 11th 2020
The WHO officially declares a pandemic.
India decides to retract visas for all foreigners – again it seems we made the right decision yesterday. We decide to postpone every single holiday going to India and Vietnam in March and April, unravelling months of careful planning.
On a personal level, I start to worry about my Mum and Stepdad, who are holidaying in Sydney, due to fly home via Singapore tomorrow. My Mum is 71. I call them and suggest they stay in Australia as things are getting a bit dark here. They want to come home and get back to Shropshire – they're not worried about Singapore, its London they're scared of.
Sri Lanka has 1 case of coronavirus. A tour guide who has been guiding a group of Italians. But, the England cricket team are out practising and awaiting the arrival of the barmy army. We have 50 or so people heading out to watch the England vs Sri Lanka Test at the weekend.
Thursday, March 12th 2020
Trump bans all flights between the USA and Europe.
Airlines switchboards are jammed leaving us struggling to rearrange some of our imminent India and Vietnam bookings.
This is where booking with a small independent tour operator can help. I promise that you will always get to speak to us 24/7, that you won't get put in a queue and that we will do everything possible to help – even if it involves completing an obstacle course whilst holding the phone for 19 hours to a call centre in Azerbaijan.
The guide in Sri Lanka has passed the virus on to his brother so Sri Lanka now has 2 cases, but it's still at the bottom of the chart for worldwide cases.
Many of our clients (and lots of cricket fans) board the overnight flight to Colombo with Sri Lankan Airlines.
Friday 13th March 2020
I pick up my mum and stepdad at Heathrow at 5am – I spot them a mile off, wearing dust masks and looking like 90's rave duo Altern8 (do a search on google).
On the drive home I get 2 missed calls from Nick. It's 7.30 am. I pull over.
Two of our clients in Vietnam, the last ones to depart the UK, have been placed in quarantine, along with their ETG guide. A steward on their flight had Covid 19, and the authorities have quarantined every last person who travelled on it. We do everything we can to help but it's impossible.
I said I'd seen it all in travel, but never this.
2 miles down the road I've got a flat tyre, whilst we change it, standing on a grass verge somewhere in the middle of Droitwich my phone goes crazy. The cricket, it's the bloody cricket. It's cancelled.
Nepal, the Maldives, Cambodia – the restrictions are coming in thick and fast.
We have many clients already in Sri Lanka for cricket, all are wonderful and are happy to stay and make the most of it.
The guys in the office desperately try to call the ones departing tonight and this weekend.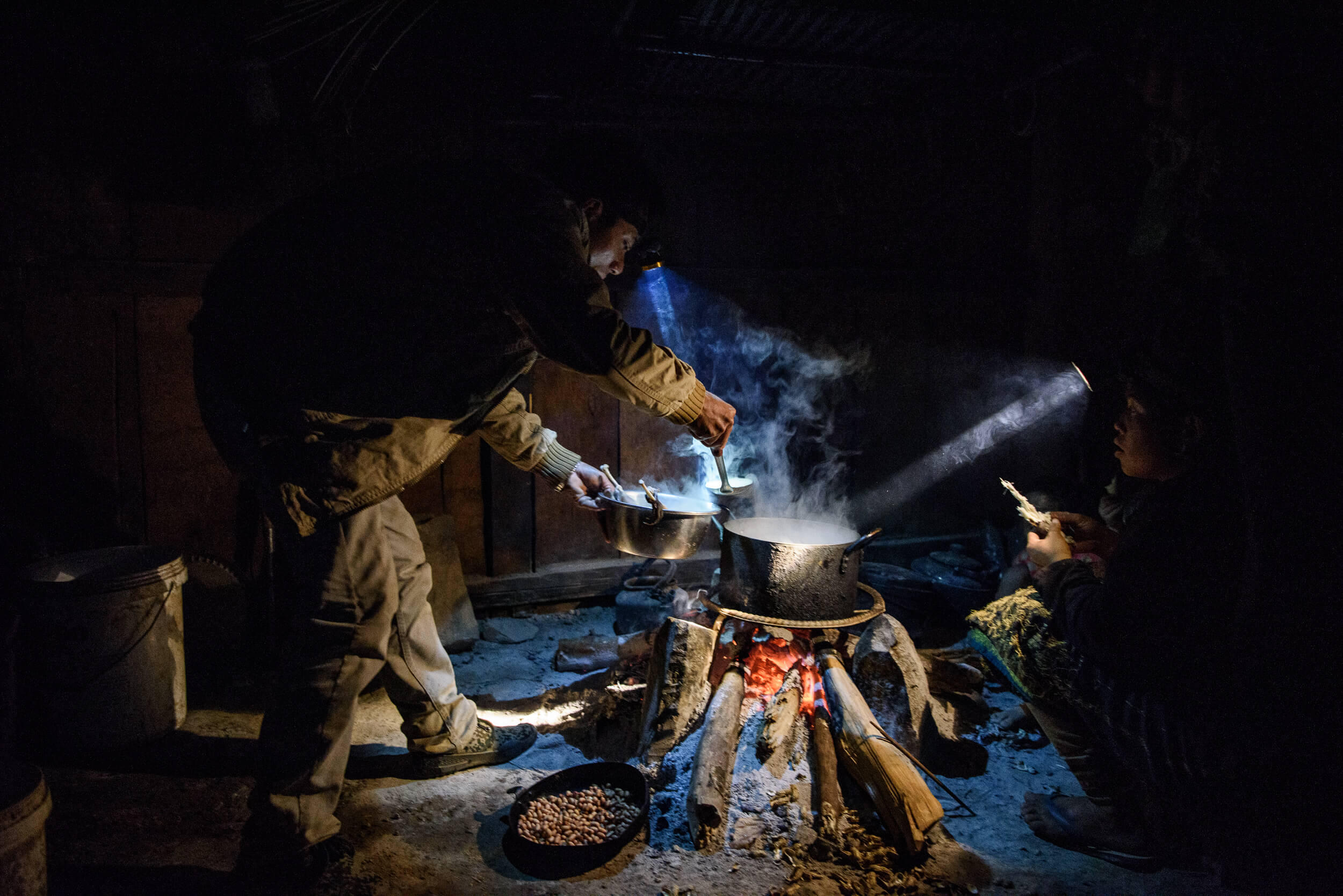 Saturday, 14th March 2020
The FCO advise against all but essential travel to Vietnam citing the risk that British visitors could end up in quarantine. David is in regular contact with the clients who are now in the Centre for Tropical Diseases east of Hanoi.
Borneo, Indonesia, The Maldives, Oman, Thailand, Laos – borders are closing everywhere, quarantine risks, we can't leave our clients at risk to any of this. The situation has become impossible.
We decide to postpone all holidays for any clients going anywhere.
Our list of affected bookings reaches 100; over 200 people. I'm in awe of Nick, James and David and their ability to stay calm as they talk to each client individually and explain what we're doing.
In Sri Lanka, it turns out cancelled cricket matches are not grounds for an airline cancellation, and besides, they all have tens of thousands of US and India flights to deal with.
For me, today was the worst day of the whole episode. The combination of the news about over 70's, the kids can't see their grandparents and the airlines driving me crazy, I just couldn't fix any problems today and went to sleep feeling hopeless.
Sunday, 15th March 2020
Wake up early to "Sri Lanka Repatriation", a new WhatsApp group to compete for ping tally with "Vietnam Quarantine".
Our chauffeur-guides (the guys that tourism in Sri Lanka so heavily relies on) are starting to report some hostility towards Europeans. Smaller rural communities are scared, which means the off-the-beaten-track experiences that make our holidays so special can not continue.
Sri Lanka still only has 3 cases but the healthcare system is poor, the locals are understandably terrified of what the virus could do to their island. We're no longer welcome on the most welcoming of islands. If we carry on with holidays there could be a risk to clients safety and although they don't say it, we realise that we're putting the chauffeur-guides situations they might prefer to avoid.
We are now trying to both postpone future trips to Sri Lanka, and focussed on getting people home.
Sam and I spend Sunday in the UK calling airlines to change flights. Between us we spend 9 hours on the phone to Qatar Airways alone, and I accidentally find myself with a £175 phone bill having somehow called their Doha office – I wouldn't mind but I didn't even speak to anyone.
Mid-afternoon, the FCO advise against travel to both Sri Lanka and Indonesia.
Around 11 pm I decide to call Qatar Airways again and miraculously manage to get through by pretending to be the relative of the travellers. There are endless security questions and I have probably committed fraud, but we have four clients on flights back to Manchester tomorrow. I even manage to get them some exit seats too which feels like a major achievement.
Monday 16th – Thursday 19th March
Sri Lanka bans arrivals from the UK for the next 2 weeks. Only 3 future flights look set to operate. I scramble around to get everyone on them, or buy them new flights home tomorrow. We try to make arrangements to get them from wherever they are in the country to The Notary's House, where we know they will be safe. Despite having to jump through multiple hoops set by the government, Sri Lankan airlines worked heroically to keep their flight schedule more or less on track.
Then, the Foreign Office advises against all travel everywhere.
This is a measure unknown in history and one we could never have imagined. At least there is absolute clarity although they're not insisting that people come home. This helps the confusion subside, but there is still a big task at hand.
Friday 20th March
We get the excellent news that the quarantine release papers have been signed and our couple in Vietnam can get on the last flight back to London.
At ETG HQ, though many people have been working from home for the past week, the "crisis team" have been coming into the office. Today, we decide that we must now disband and distance ourselves from each other. We pack up the office and drive around London with monitors and PC's, everyone sets themself up at home. On the way home I stop at Lidl and it's like a scene from the apocalypse. I leave with 10 bottles of wine and a Himalayan Salt Lamp – everything I need for the lockdown.
Saturday 21st – Sunday 22nd March
Our penultimate clients leave Sri Lanka.
The FCO are now telling all British Citizens that they MUST come home.
Our Vietnam clients are driven straight from quarantine to the airport where they wait 10 hours for their flight. It starts to feel a bit like that film Argo (although of course no one is trying to shoot them – we hope). In the evening David and I chink our emoji champagne glasses on Whatsapp as we get confirmation that flight VN55 has left Hanoi.
Emirates are cancelling all flights globally from Tuesday – one of the biggest airlines in the world.
Our very last remaining clients are due to fly home with Emirates on Wednesday, and we have no option but to arrange a direct flight home with Sri Lankan Airlines on Thursday – despite all the announcements a week ago, Sri Lankan Airlines now seem to be the last man standing.
Monday, 23rd March
All our clients are nearly home. Our emergency work phone is made redundant since with no one abroad there can be no emergencies.
Boris tells us we must not leave the house. I'm happy with this; it feels like the right thing to do
The Future of Travel
So what of the future for travel? Who knows. In two short weeks the travel industry has been brought to its knees.
The world has changed forever, many tragedies have been seen, but the planet itself will be better for this hiatus. Communities are coming together in ways never seen before. When all this is over, we are all going to need a holiday and the kind of holidays that we arrange, the ones that connect you with communities and destinations, that considerately explore wildlife and nature, might just be the best kind. I also hope that the benefits of booking with a company that cares will now be clearer than ever – we do cost a bit more but I promise that you get what you pay for. I feel for anyone who booked independently or with an airline directly – if you're still stuck, then please do call us on 020 7924 7133 for advice.
CURIOUS ABOUT TRAVEL?
Take a look at our Booking with Confidence page to find out how we are minimising  the risk of booking a holiday at this time.
We have also designed a new collection of holidays specifically for this new era in travel: think fewer stops, carefully chosen hotels and a greater sense of your personal wellbeing. Discover Revitalise.

We don't believe in standing still. Watching the world go by through a window. Hearing it through the stories of others.
You want to be in it, out there. Asking questions and finding answers. Finding yourself in worlds unknown. Finding the path less trodden. Meeting people with a different story to tell.
Just ask why, what, how, who? We'll never stop helping you find the answers.
Our travellers come home with stories to tell, memories to keep and new ways of seeing their lives around them. That's what happens when you truly connect with a destination.
FREE YOUR CURIOUS SIDE WITH EXPERIENCE TRAVEL GROUP

FREE YOUR CURIOUS SIDE WITH EXPERIENCE TRAVEL GROUP