A story by Matt Brazier
Head of Experience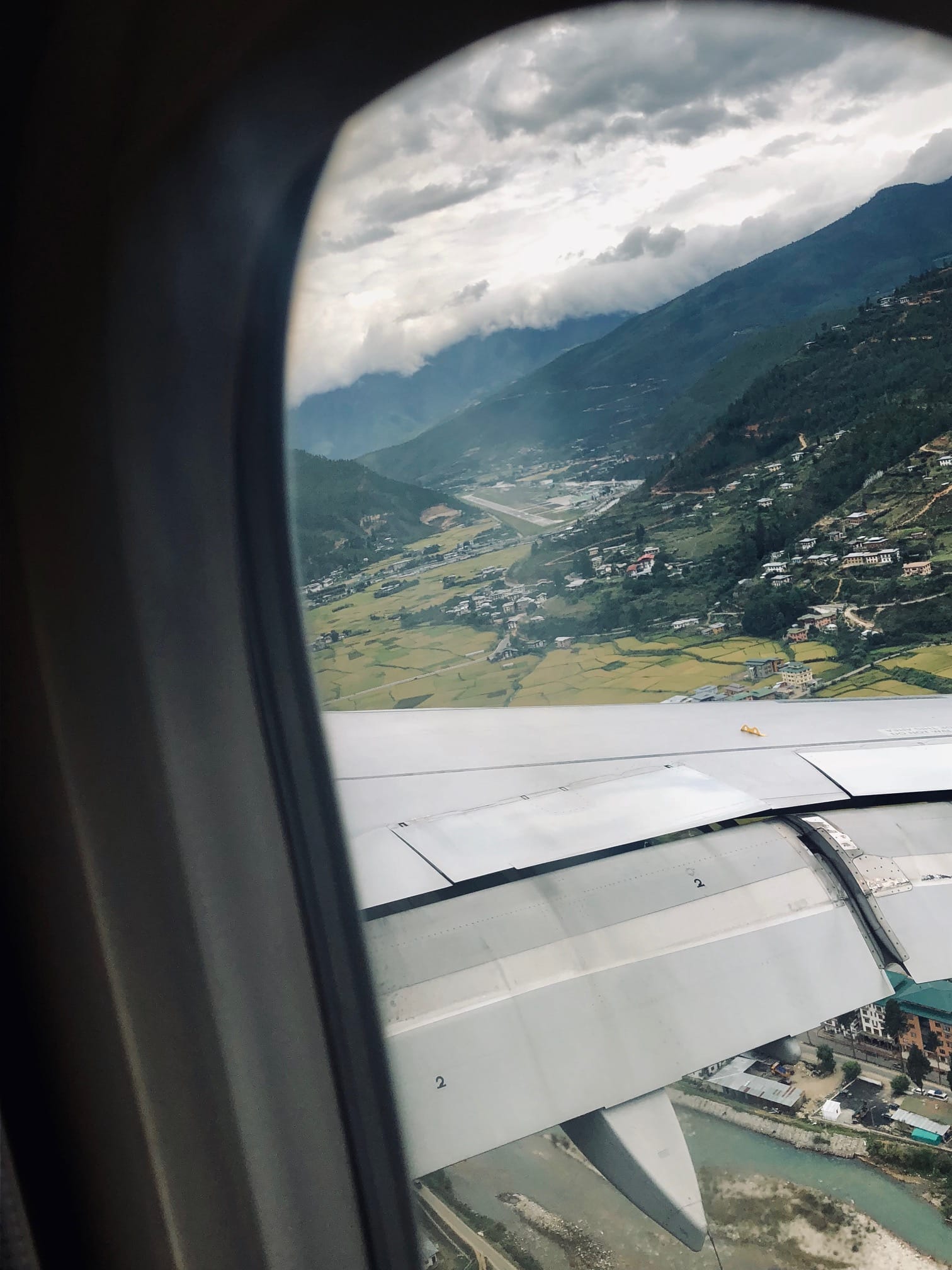 It was 6am, the sun was rising, I was emotionally and physically exhausted and suddenly I just burst into tears! I'd done it: I could see the magical sign that marked the summit of Mount Kilimanjaro and I knew I was going to reach it. 2010 had been a tough year for me and I think it all caught up with me in this moment; I was suddenly overcome with relief, exhaustion and the realisation that life can change at a click of the fingers.
Roll forward 8 years and I was crying again on my travels. This time I was coming into land into Paro Airport, one of the few ways to get into Bhutan. I was staring out the window as we curved though the valley and again I was overcome with emotion but, unlike my spontaneous Kilimanjaro outburst, this time I knew exactly why. I'm not much of a crier to be honest, but this one was intricately connected to a personal journey of discovery about travelling with intention.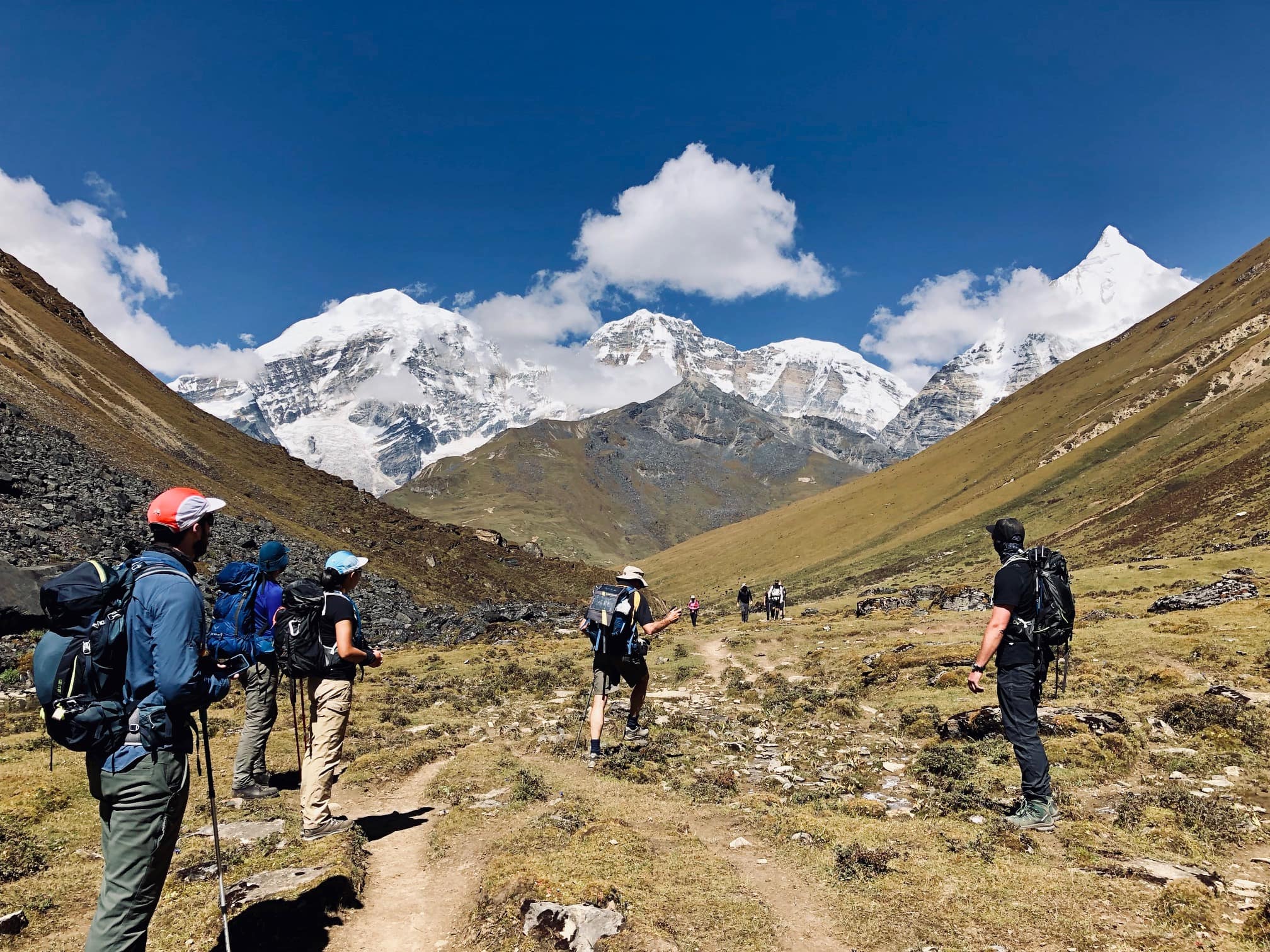 In October 2017 my boss offered me the chance of a "different type of management training" and I went into the session with a feeling of fear, I guess, of the unknown. It's cheesy to say but, in a way, this one session in an upstairs meeting room in a pub in Tooting actually changed my life. We explored something a bit deeper: our "emotional intention". Way, way before you start to consider life purpose or values. Literally the big bang of your life… why do we really get out of bed in the morning? What are the emotional reasons we do things? Am I loved and am I enough?! Ummmm, I don't know… arrghh, cue awkward chats and stumbling over words and a LOT of red faces. I've never really understood coaching until this point and I had my light bulb moment. My emotional intention for my life was contentment. Wow. Really. Ok, but it started to make sense.
I explored this over the next 6 months with Craig (the business coach) and I started to realise that alongside contentment, I was missing a sense of freedom (maybe something I hadn't experienced since reaching the peak of Kilimanjaro). It was fascinating, yet scary and it hung over me a bit, sometimes like a ray of sunshine, other times like a dark cloud. It was confusing. One thing started to particularly niggle at me and that was that I'd wanted to travel to Bhutan to do the Snowman Trek from the age of 18, but somehow it had never happened. Was all this related?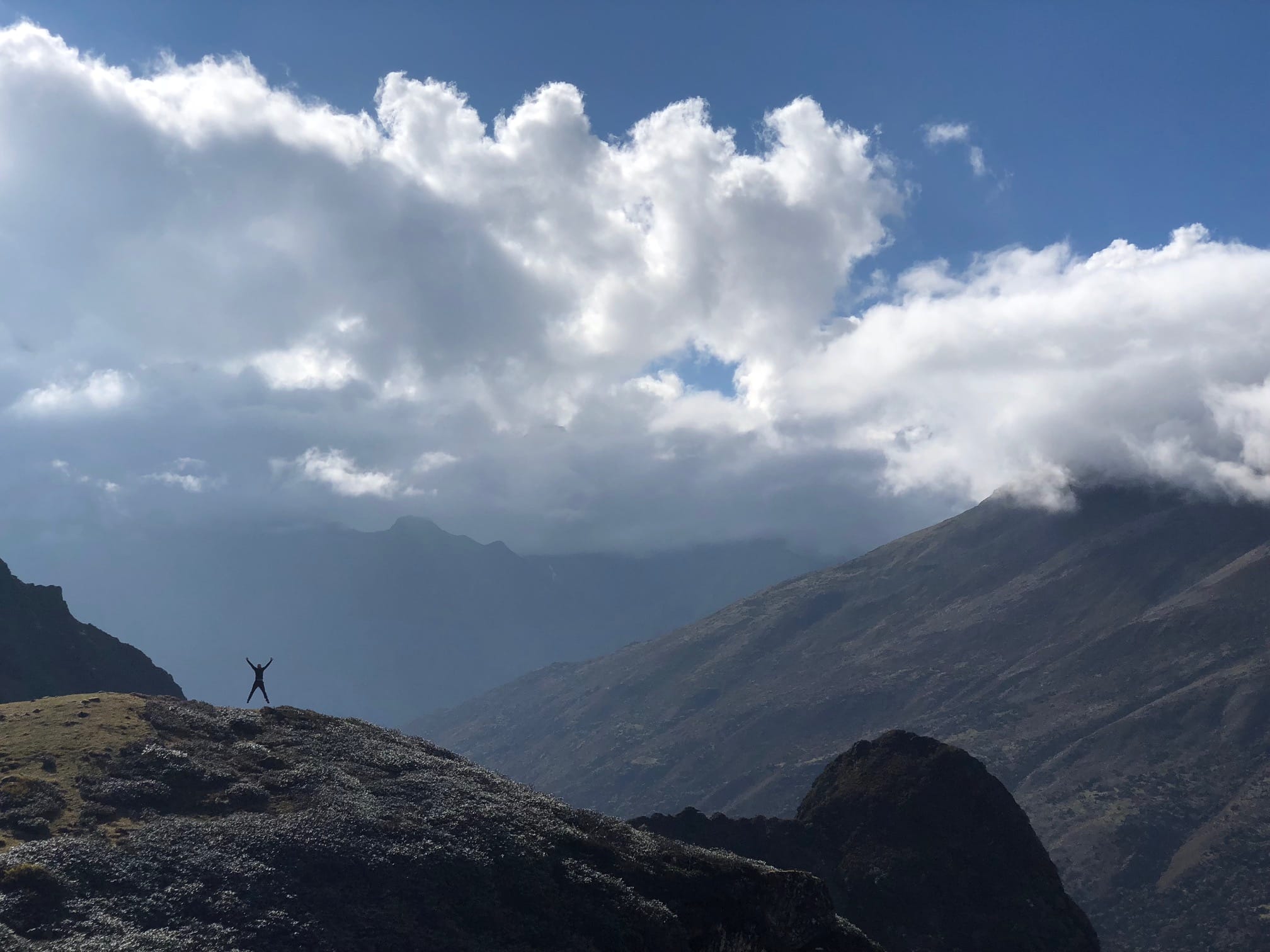 I am incredibly lucky at the age I am (34), to have travelled for work and for pleasure so many times in the last 10 years. I often have to pinch myself. But I realised that, somehow, my sense of contentment and freedom was getting lost and it was eating away at me. So, the following year, I bit the bullet and admitted to myself that I just had to go to Bhutan to do the Snowman Trek. It seems very self-indulgent to say, but honestly, if I was on my death bed, the one regret I'd have is not going. There was a deep-rooted reason which even I couldn't explain and it was powerful – I just had to go and do this trek.
So, if you've made it this far, let's get back into the plane and you can be in 20F looking across at me crying in 20A. So I guess what I am saying is that contentment and freedom look like a 34 year old guy crying on a plane… I knew in that moment that I was finally travelling with intention.
I'm not here to preach or to offer coaching on how to explore your emotional intention, but I wanted to share an incredible stage in my own life that I will never forget. I dreamed and dreamed about doing something and when I started to tie it together with my emotional intent, the outcome was the Snowman Trek. It is by far one of the best things I've ever done. Perhaps it was inevitably going to be amazing – 24 days trekking around some of the remotest parts of the Himalayas – BUT I can honestly say this experience was next level for me. It's hard to even put into words. I can feel this trip (all. the. time). It's not to say that I feel trapped or unhappy in my everyday life, but, like most people, I am on the hamster wheel, I have a normal routine, and travel is a great outlet for me.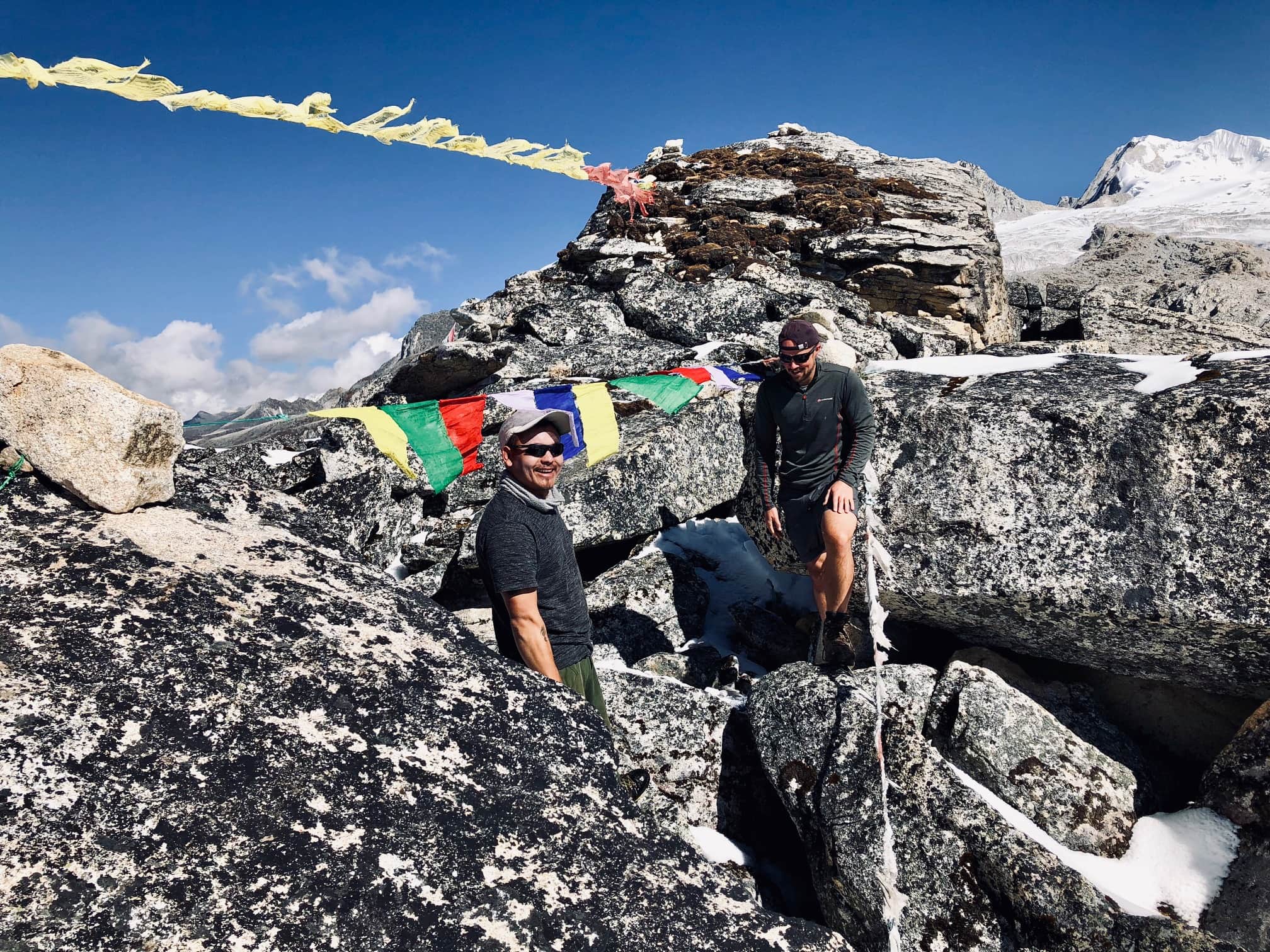 Working at ETG has allowed me some of the most incredible opportunities and one day I know I'll turn around and wonder whether they actually happened, but the ability to develop a better understanding of what I wanted to get out of my travel has been incredibly liberating. I now actively engage a lot more with how I can travel. Contentment and freedom are always the cornerstones of my trips.
I hope that anyone reading this can look back and think about your "next level" experiences – perhaps you can connect a deep-seated emotion to this? Travel is one of the easiest ways to live out your intentions and I'm so happy I get to do just that as part of both work and pleasure.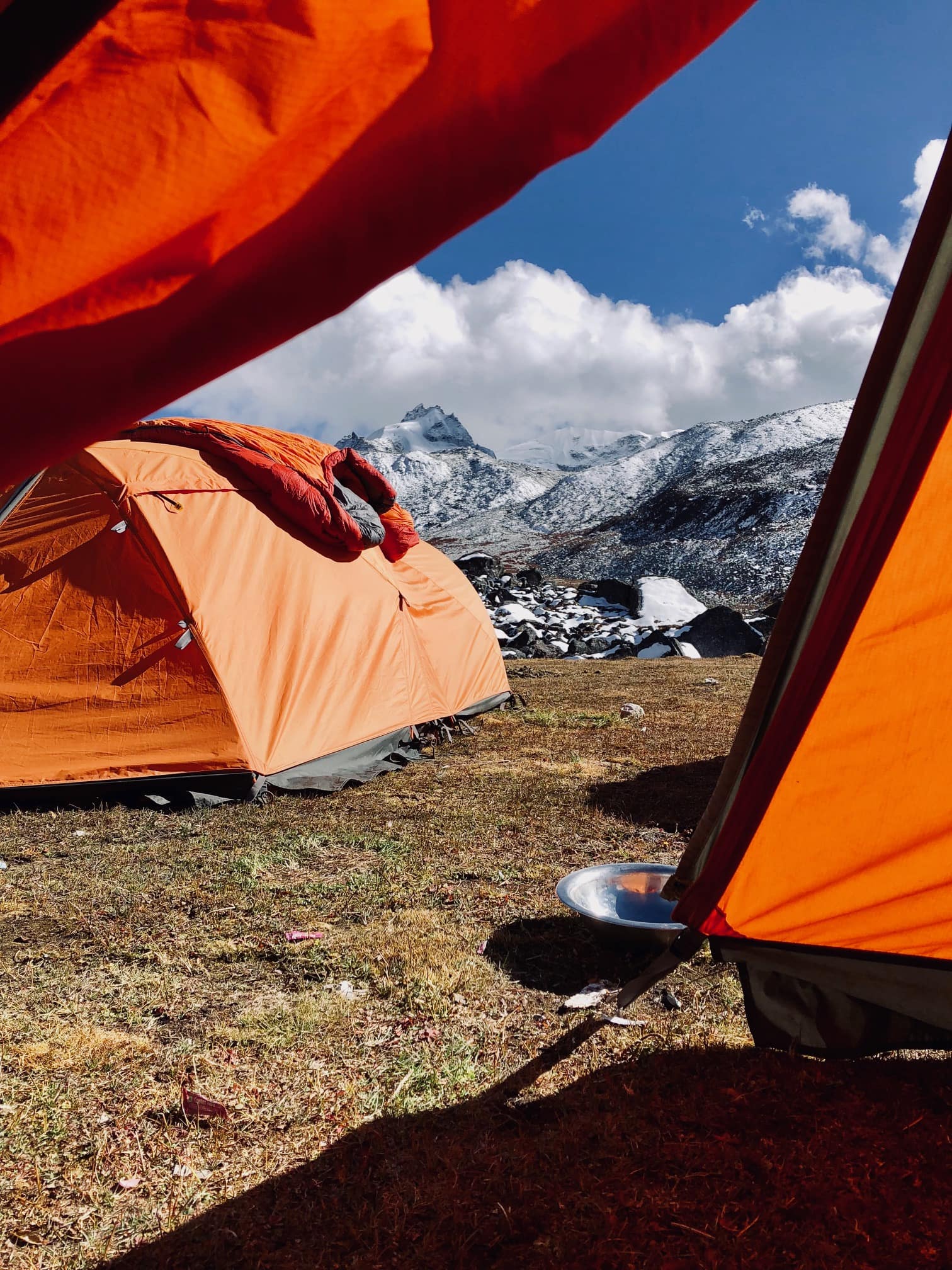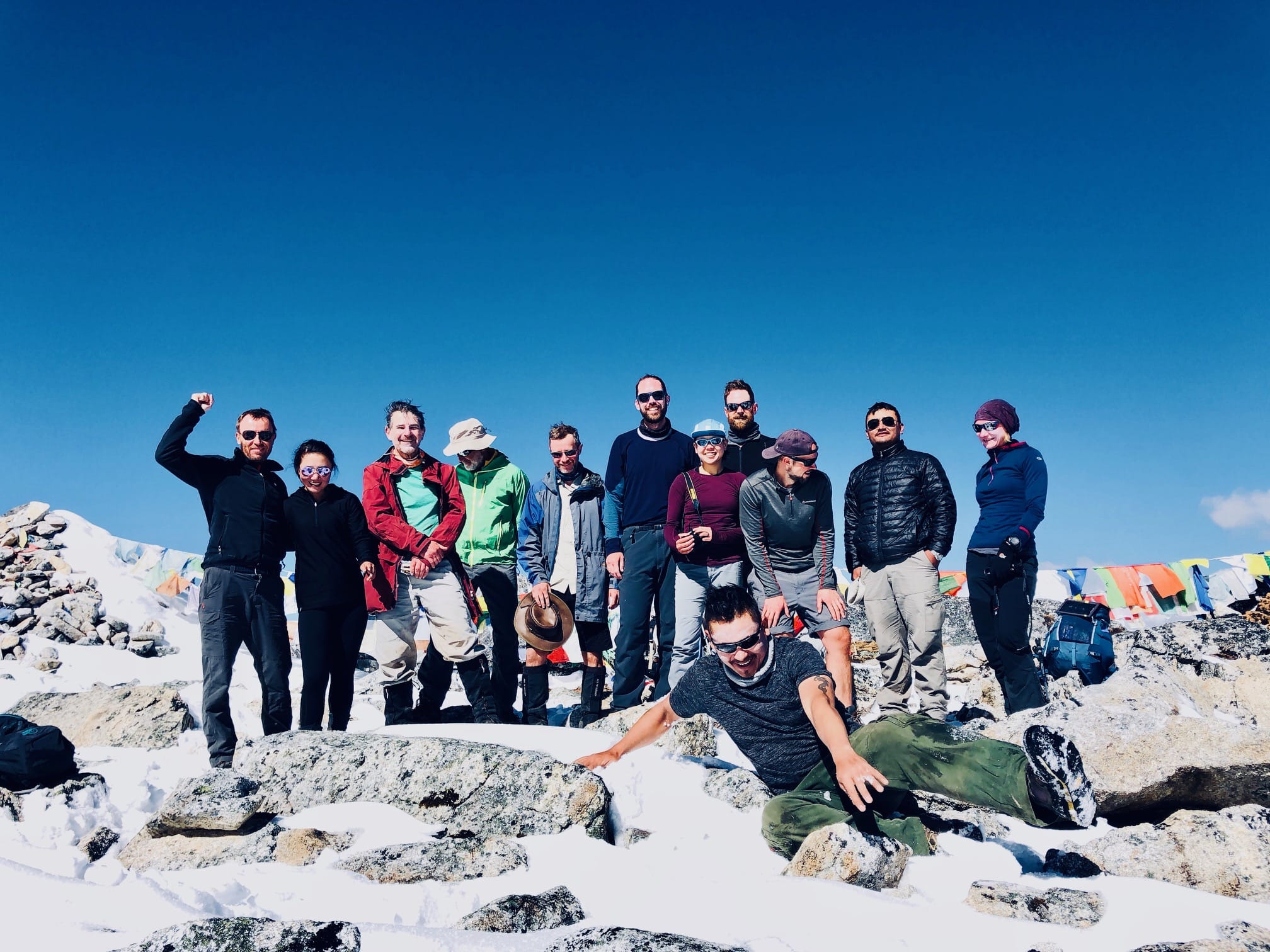 My Video from The Snowman Trek 2018
A few expletives along the way I'm afraid (my mum would not be happy!), but I wanted to share as part of my story.
Your Travel Story
Thanks for reading and if you want to share your story or explore what kind of story you would like to 'write' for yourself then get in touch: [email protected] or give me a call 0207 924 7133. I love talking travel and maybe you just need a bit of advice. Or if my pictures have inspired you to visit mind-blowing Bhutan (don't worry, I won't make you do the Snowman Trek) then just let me know. I could talk about it all day.

YOUR TRAVEL STORY
After every great adventure, there is the story. There are the stories you tell at dinner parties, the happy accidents that always get a good laugh; there are the 'had-to-be-there' tales, the ones that you recall fondly with your family or travel partner. Then, too, there are those personal moments – the wonder at the beauty, the shock of the new, a fleeting exchange with someone you meet along the way.
We like to think that all Experience Travel Group (ETG) travellers are united by these stories. Wherever you choose to go and whatever you like to do, our holidays are designed to facilitate those magical moments that become memories. And, by getting to know each traveller, we hope that we can reveal the side of the destination that will resonate most deeply with you.
We'd like to invite each and every one of you in our community to share your favourite travel stories. No matter if it's big or small, any holiday, experience or encounter that reminded you why you love travel is worth telling. Get in touch by emailing [email protected].
For now, though, here is one such tale. Remember: the holiday itself is always, always over too soon. It's the stories that live on.
FREE YOUR CURIOUS SIDE WITH EXPERIENCE TRAVEL GROUP

FREE YOUR CURIOUS SIDE WITH EXPERIENCE TRAVEL GROUP