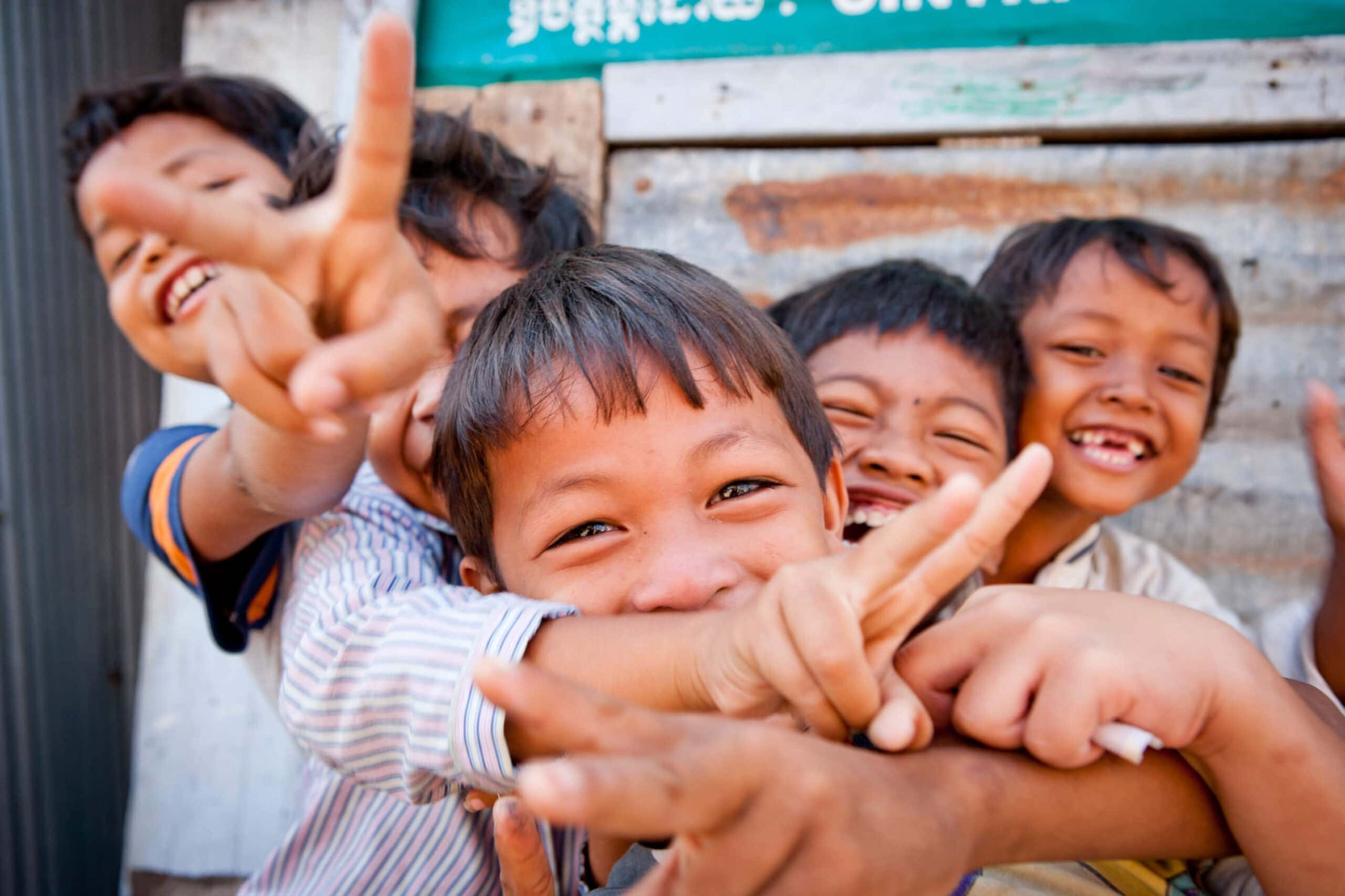 We're unleashing our curious side, for an excellent cause.
As the days get longer and we ease out of lockdown, all of us at Experience Travel Group (ETG) are looking for new ways to unleash our curious side and go exploring where we can – even if that is still a bit closer to home than we'd like. So, we are partnering up with Treasure Trails to get us out and about and raise some money for charity at the same time.
Each member of ETG will do one of the Treasure Trails self-guided walks over the next few weeks and the charity we are pleased to be working with is called Share the Wonder. Just £20 provides an exciting day out for a child in Cambodia, Laos or Vietnam.
We'd love to make it possible for 50 children to explore their local area in a new way, so our target is £1,000. We'd be so grateful if you felt able to sponsor us and help us reach our goal.
As each member of the ETG team completes their challenge, we'll be updating this blog with their progress.  It's been so much fun to explore new parts of London and we hope you'll enjoy following the challenge with us. Of course, if you're keen to get involved, you're more than welcome to find a Treasure Trail near you – there are routes all across the UK that are perfect for a family day out, or for anyone seeking a new side to their local area.
"Share The Wonder is extremely honoured to partner with ETG on this exciting initiative. At Share The Wonder, we believe that every child should have the opportunity to experience the eye-opening and inspiring wonders of travel, no matter where they come from or their background. We work towards this vision by organising fun and educational day trips for underprivileged children in Southeast Asia.
Treasure Trails are such a great way to get out and explore the outdoors in a safe and enjoyable way. Our trips in Southeast Asia aim to do exactly the same for children from disadvantaged backgrounds. We are extremely thankful that Treasure Trail-ers in the UK can not only have an amazing time in nature, but also make a contribution to help create opportunities for children in Cambodia, Laos and Vietnam to have memorable experiences of their own!"
Ameer, Share the Wonder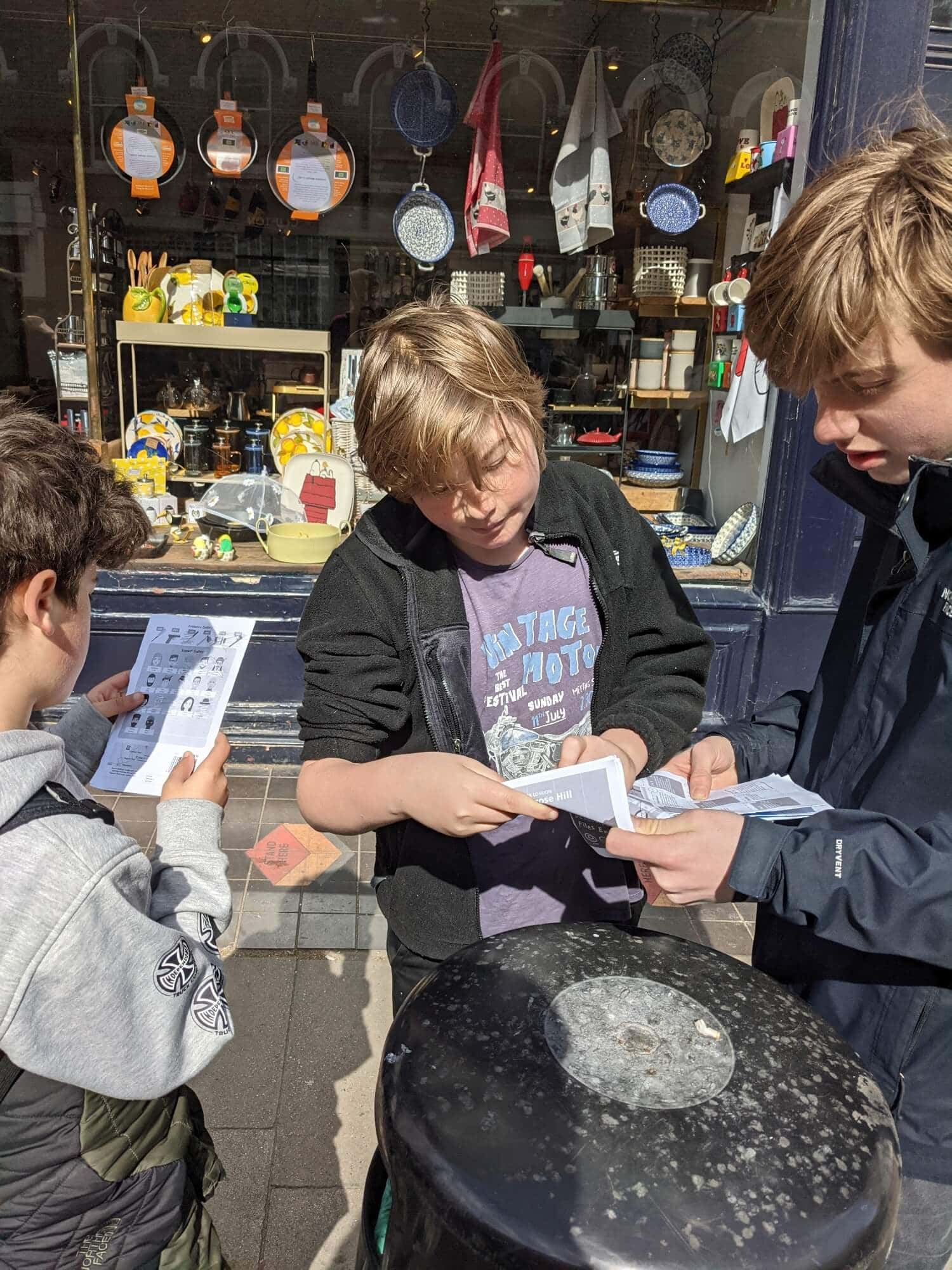 Sam's Primrose Hill Treasure Trails
Sam Clark, Co-Founder and Managing Director 
We chose Primrose Hill for our treasure trail as it has always been a little part of central (ish) London that I didn't really know, despite having lived in the city most of my life. My godson, Alec, lives nearby and given it was the Easter holidays, we persuaded him to come and help us. My suspicion, later proved correct, was that a sharp 11-year-old would prove more useful in solving the clues than my teenage sons, and that my own addled brain would stand little to zero chance. Said teenagers did surpass expectations, however, and even admitted to enjoying themselves – proving once again that there is much to inspire, explore and excite, right on your doorstep, if you only know where to look!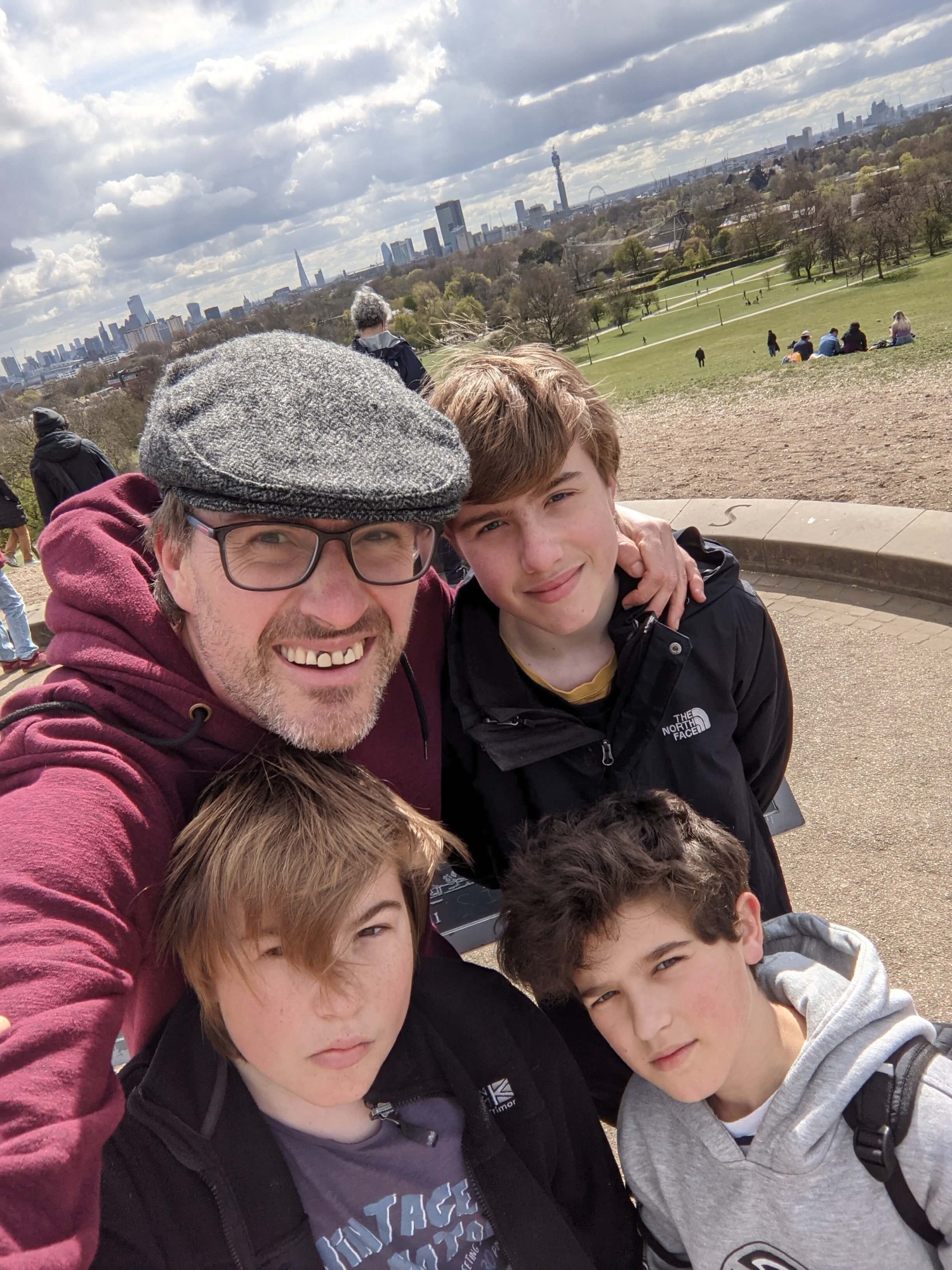 The view from Primrose Hill was a revelation to us south Londoners (my godson says that Parliament Hill, close to his house, is even better), but we remain attached to our view from Streatham over Croydon, Wimbledon and the North Downs that we become so familiar with during the long and tedious lockdown.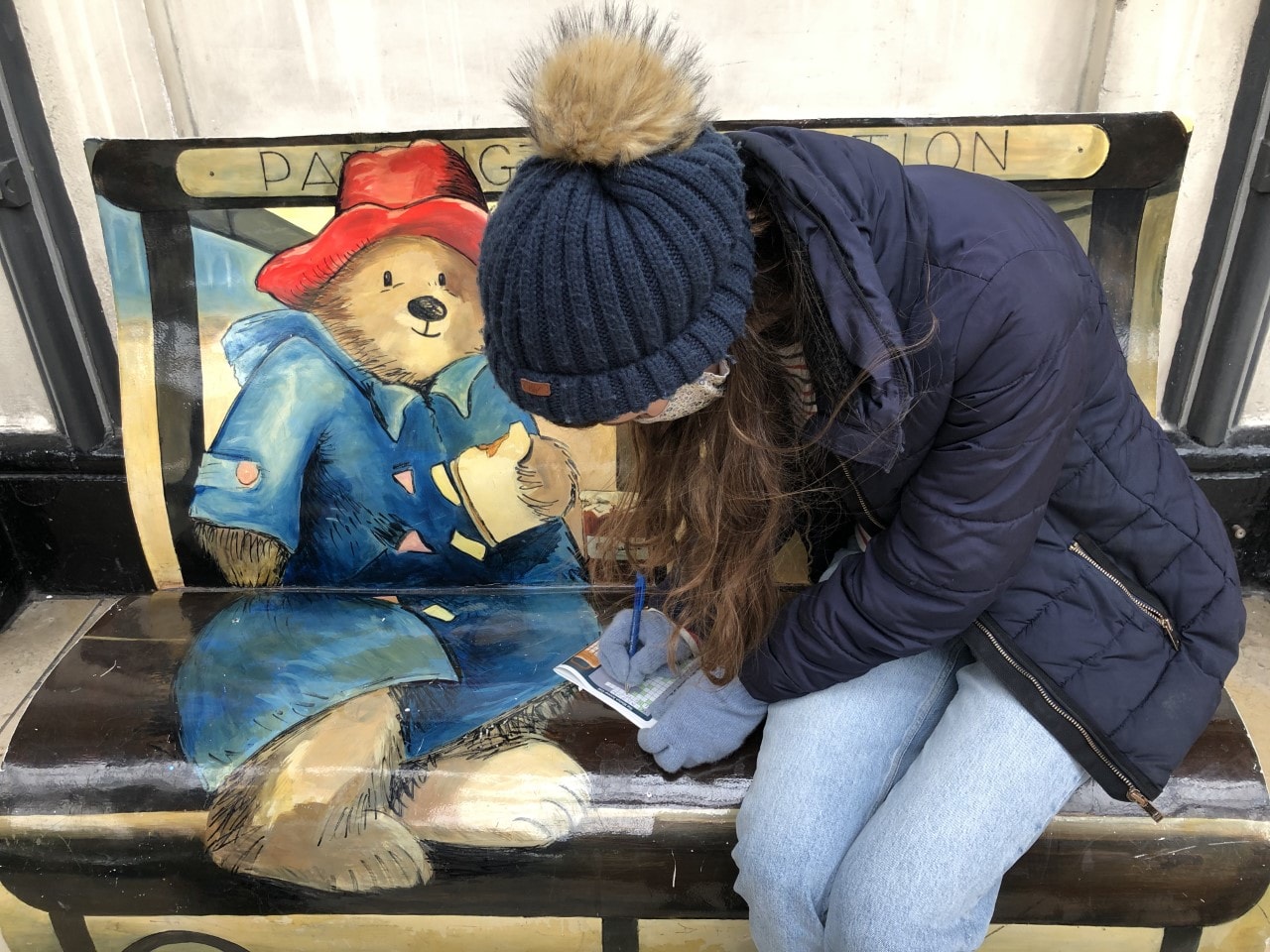 Alice's Little Venice Treasure Trails
Alice Bayly, Head of Sustainable Travel
This time last year, I'd just cancelled plans to take my husband to Venice for our wedding anniversary. So it seemed appropriate then that we should choose Little Venice, London, in which to do our Treasure Trail this weekend. No gondolas in sight and – thanks to the freezing temperatures – not even an ice cream for our accompanying teenagers, but our 2.5-hour walk was full of interest and discovery nonetheless. We listened to the voice of Brunel in a deserted Paddington Station and of course paid homage to the famous bear himself, before striking out for the canals. Here we learnt that watching the colourful boats drift by is traditionally known as 'gongoozling' and that 'bubble gates' keep the water debris free. In a small park tucked away beneath the A40 we 'met' local residents Alan Turing, Mary Seacole and Michael Bond and, in the newly developed Paddington Basin, we marvelled at the Heatherwick bridge that rolls up to form an octagon (and also at the number of people hiring small pleasure boats despite the sleeting rain!) We solved our last clue round the back of St Mary's Hospital, where, in a down-at-heel road we were amused to find the steps to the Lindo Wing – the site of many a royal baby being presented to the world. Ciao bambino!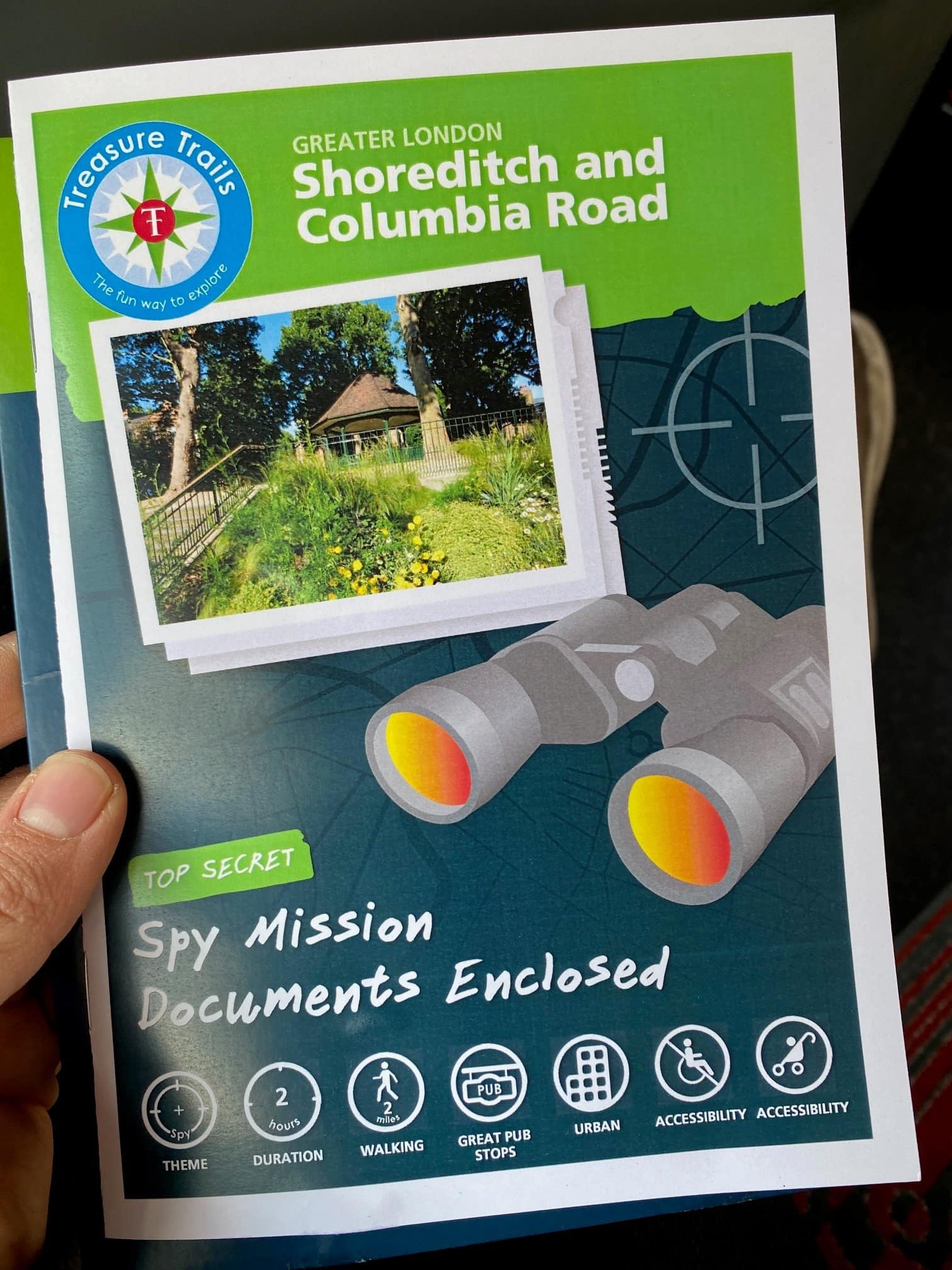 Walking on sunshine…
The sun was shining, restrictions were easing, it felt like much of the nation were shaking off the social cobwebs this weekend (17/18th April) and venturing outside to start living again. For many of the ETG team however, there was a sense of purpose that went beyond securing an outdoor table and a few drinks. There was serious walking and solving of clues to be done as we got more fundraising Treasure Trails done (although, fear not, everyone managed to stay nicely hydrated along the way too…) 
James swapped his Brixton hood for Bloomsbury (via a particularly fine Portuguese bakery in Stockwell that threatened to throw him off course before he'd even started). It didn't take long for ETG's resident  history buff to became engrossed in London's Knowledge Quarter, with points of interest including the 'discovery' of a time capsule due to be opened in 2116 and the Bloomsbury horse hospital built in 1793, complete with 'stairs' for its 4-legged patients. He got so carried away he forgot to take any photos… 
Meanwhile Matt was seeing Shoreditch with new eyes, diving down backstreets to marvel at the large-scale graffiti artwork that's hidden from those who keep to the main roads.  He also got caught up in the buzzing and beautiful Columbia Road flower market, dodging the huge houseplants that dwarf their new owners as they stagger home.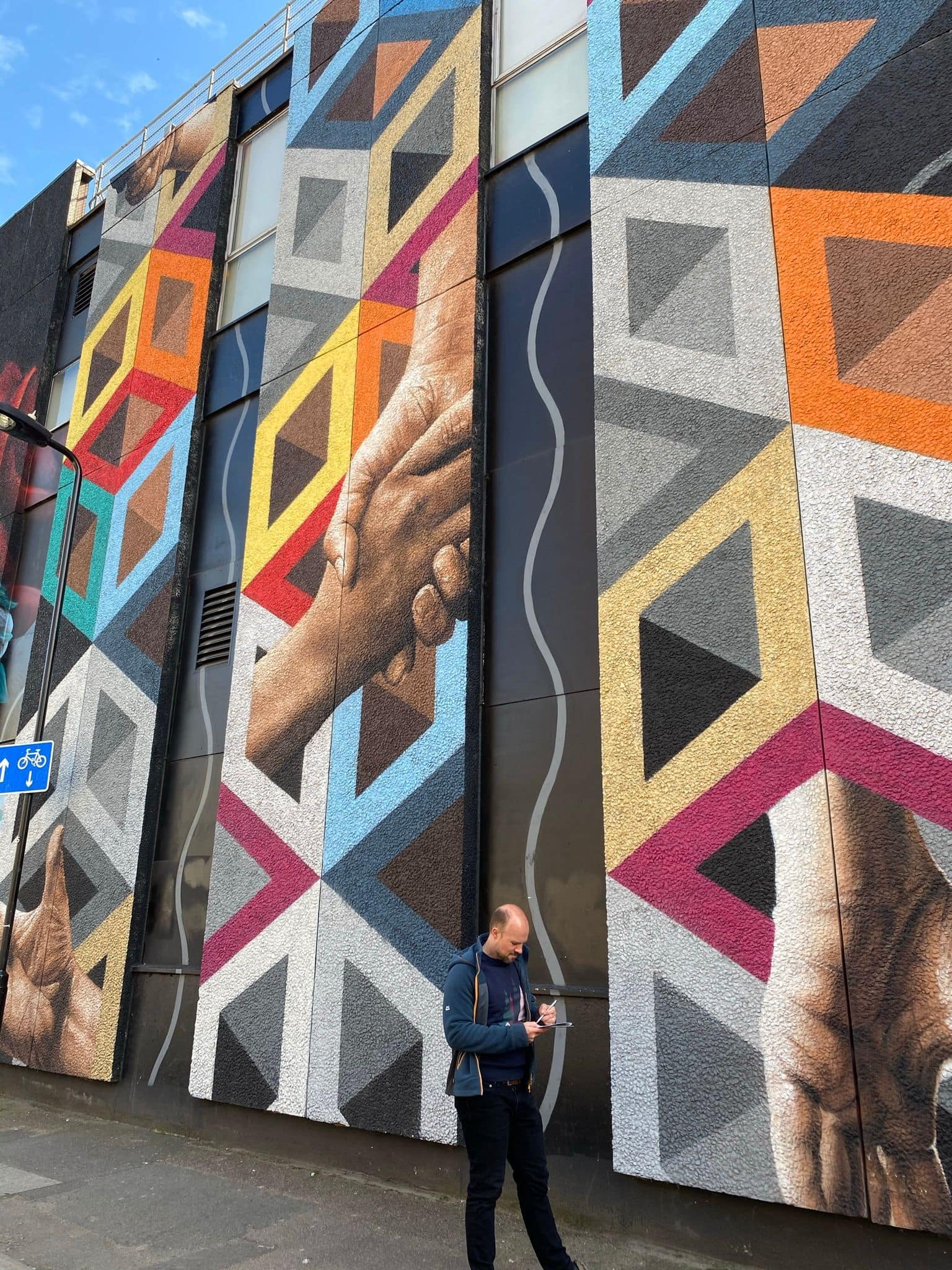 With no air travel on the cards this Easter holiday, Melissa and her kids found there was still a way to take to the skies during their Treasure Trail in East London:
"We started off in North Greenwich, following the Meridian Line towards the O2 arena, learning that the sun sets 16 minutes later in Plymouth than in London, something we've often pondered when visiting the Devon-based grandparents.
From here we headed to the Emirates Air Line cable car, where we were issued with our first boarding passes in quite some time. Our cable car was adorned with an image of Angkor Wat which was fitting, not only because we're raising money for children in Cambodia but also because we realised we'd been there exactly two years ago to the day.
After enjoying some epic views from the "flight", we disembarked at Royal Victoria Dock, an annual destination for the ETG team attending World Travel Market. Now I had time to explore the unusual footbridge, the imposing historic dock cranes and to walk around the sleek yacht hotel. The next clue was found in the signage of a Thai restaurant – which left me feeling a little sad about the ham sandwiches in our backpack. While I was dreaming of curries and spicy salads, the children spotted a watersports centre and got excited about the idea of paddle and wakeboarding lessons. Now we know how much the area has to offer, we will perhaps go back when it's a shade warmer than 10 degrees!"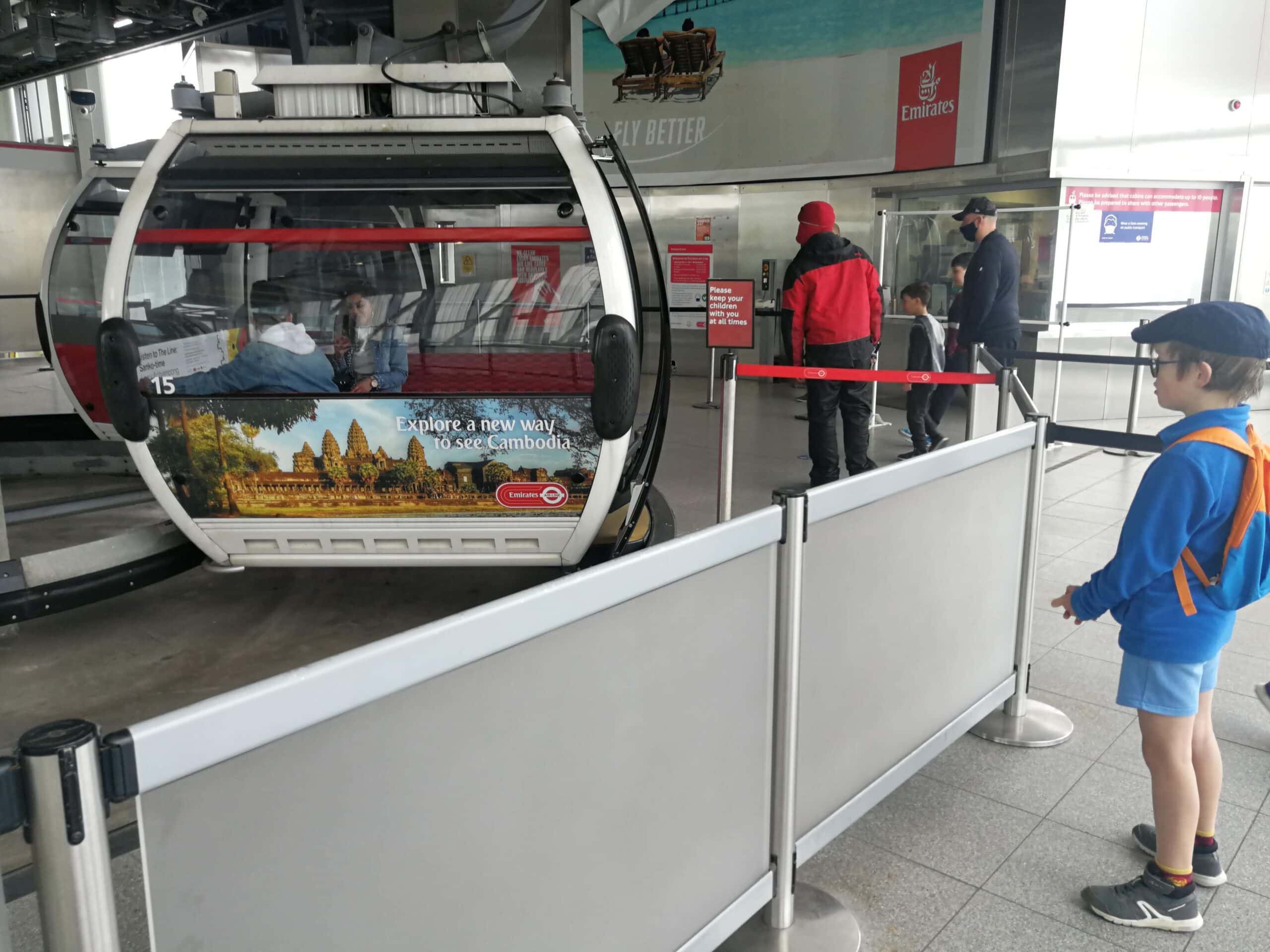 On the other side of the city, Sam was walking her socks off round South Kensington, meeting an enormous bird on the way, and as Sara explored Southwark she became acquainted with Saint Olave, erstwhile King of Norway. Legend has it that he pulled down London Bridge in 1014 and helped Ethelred the Unready to regain the English crown in the process…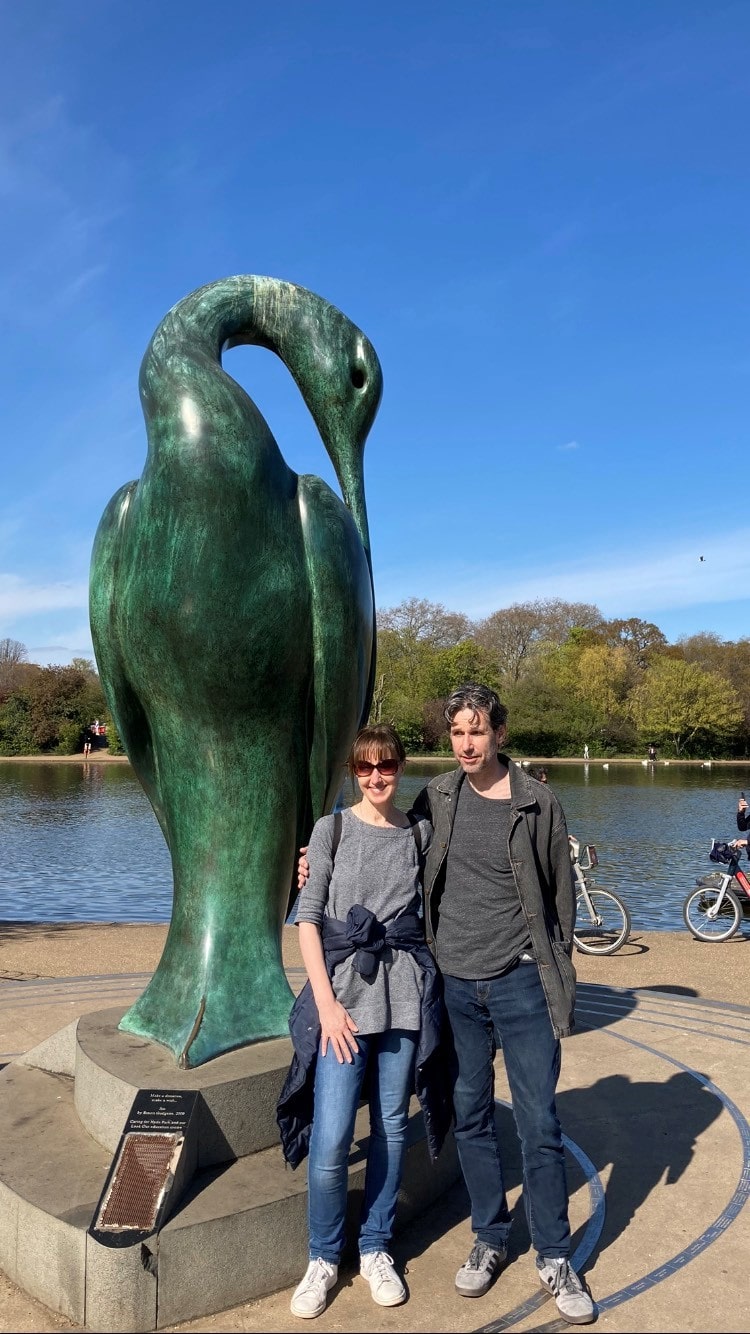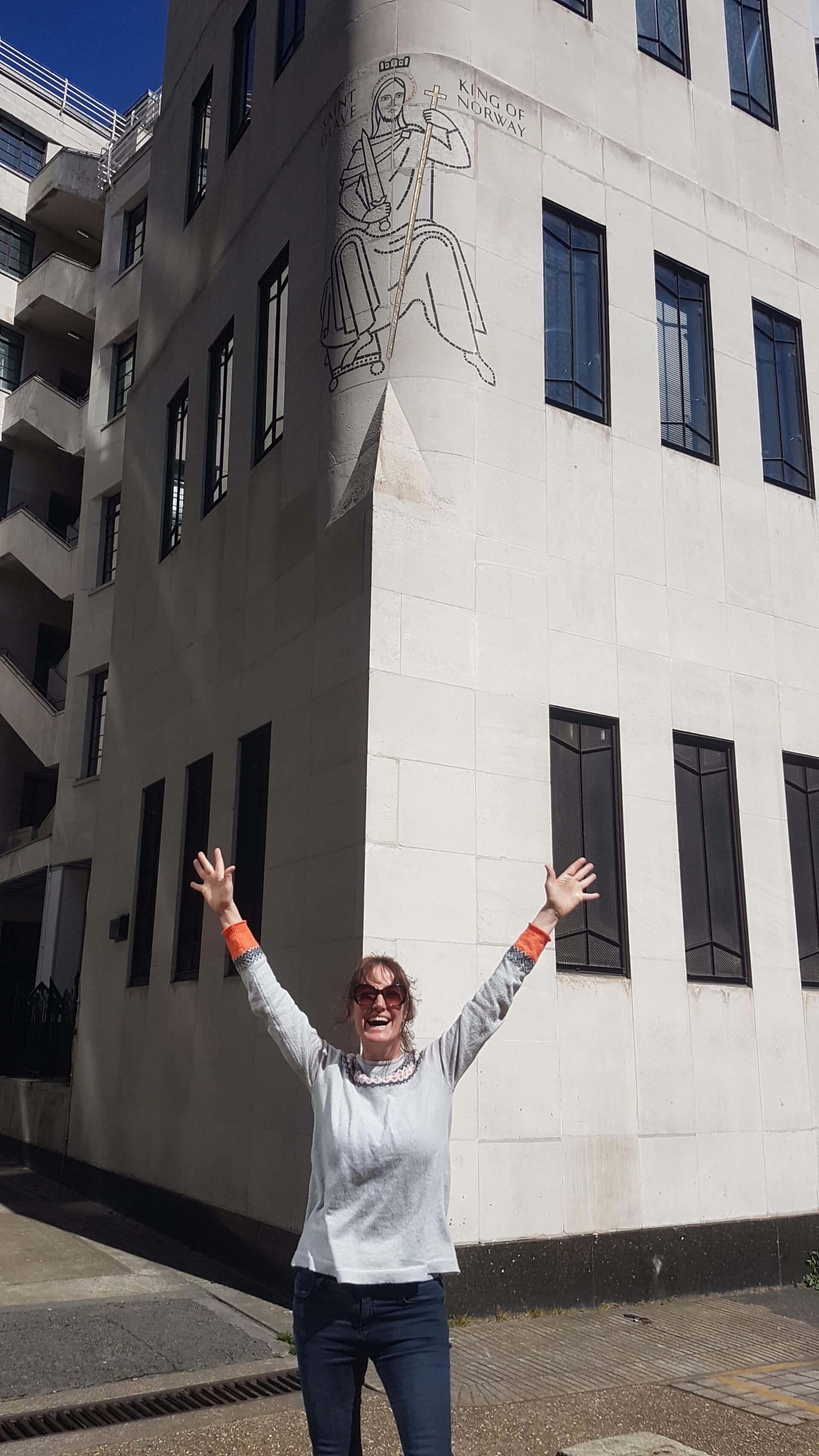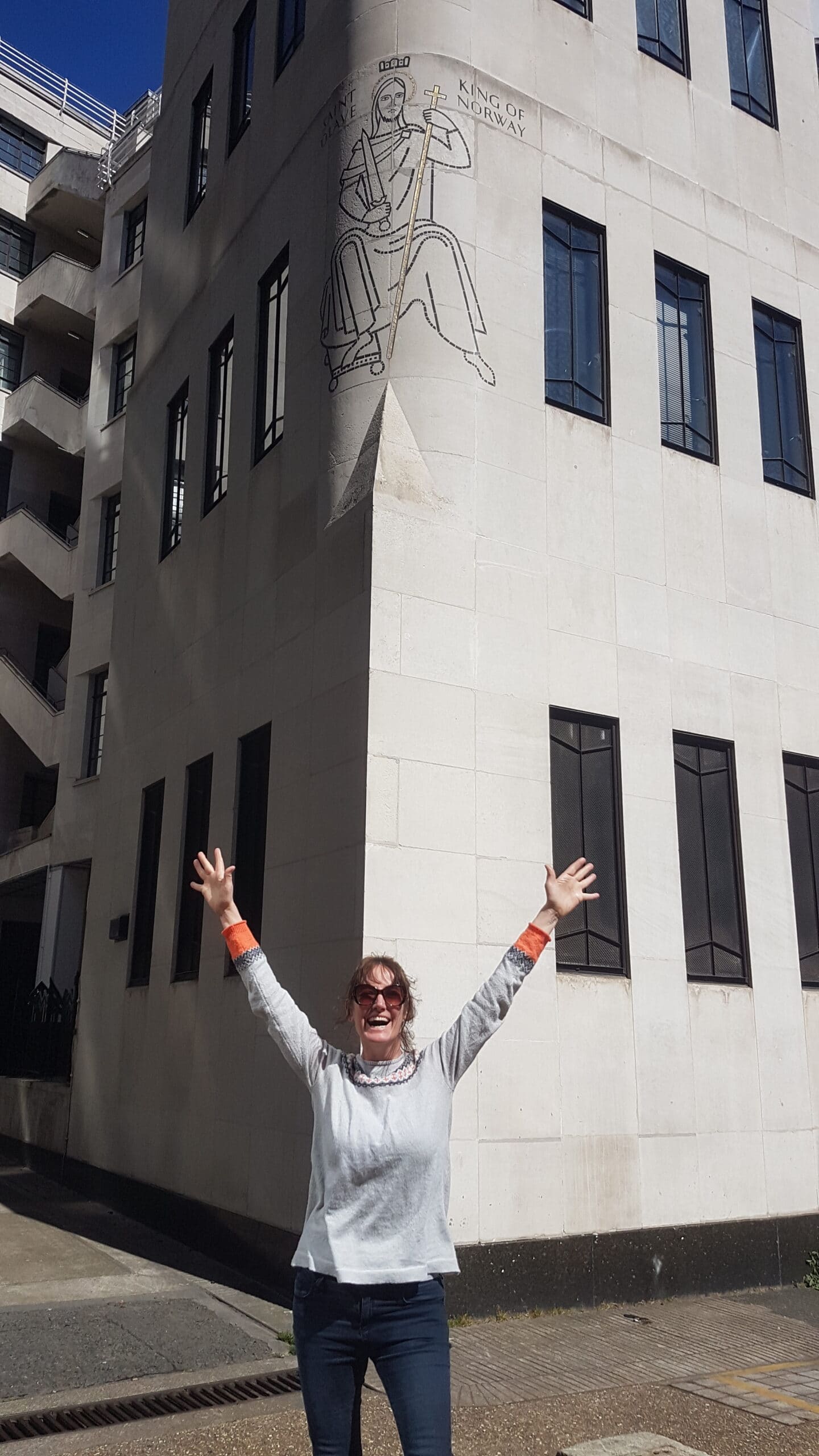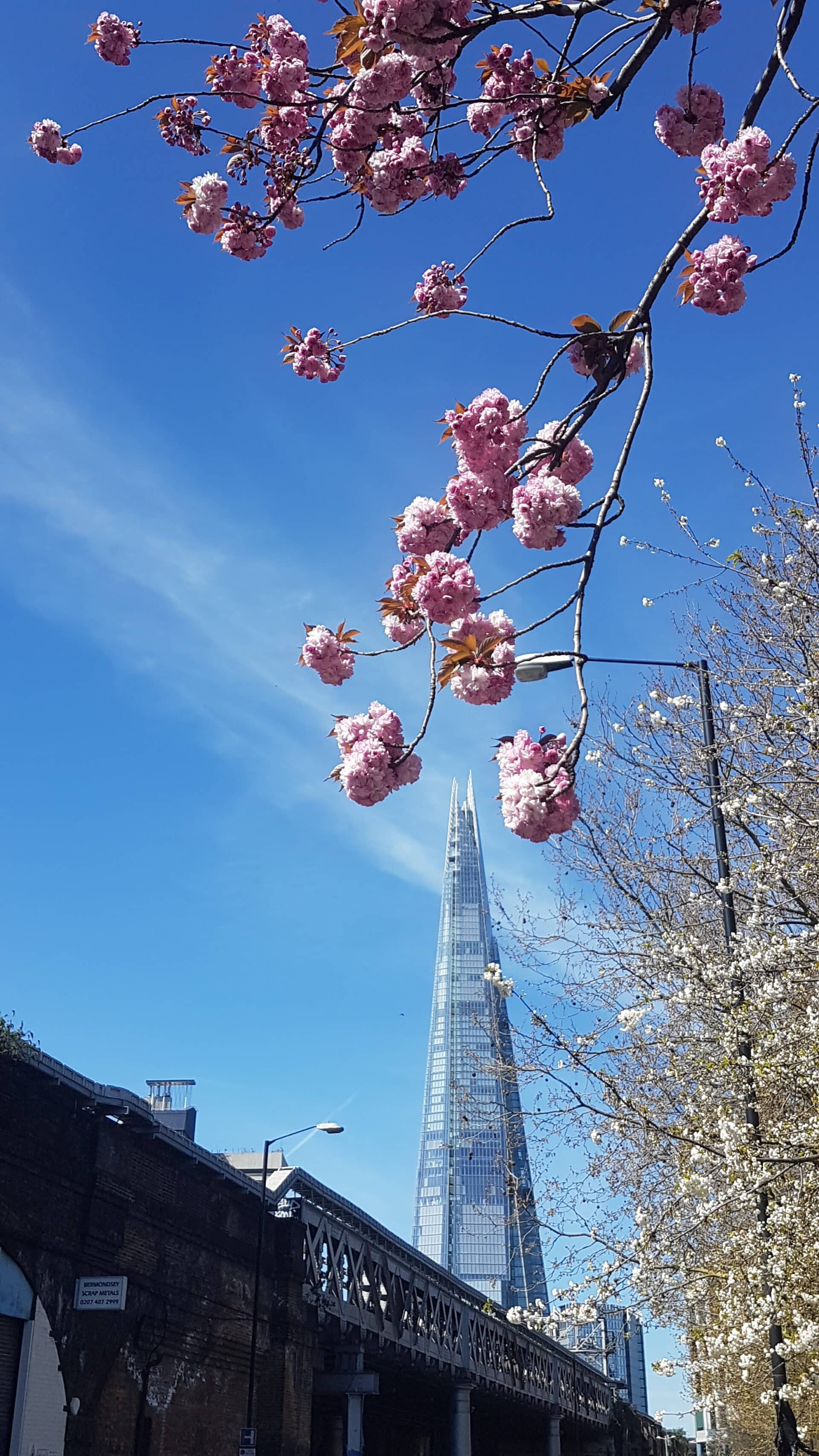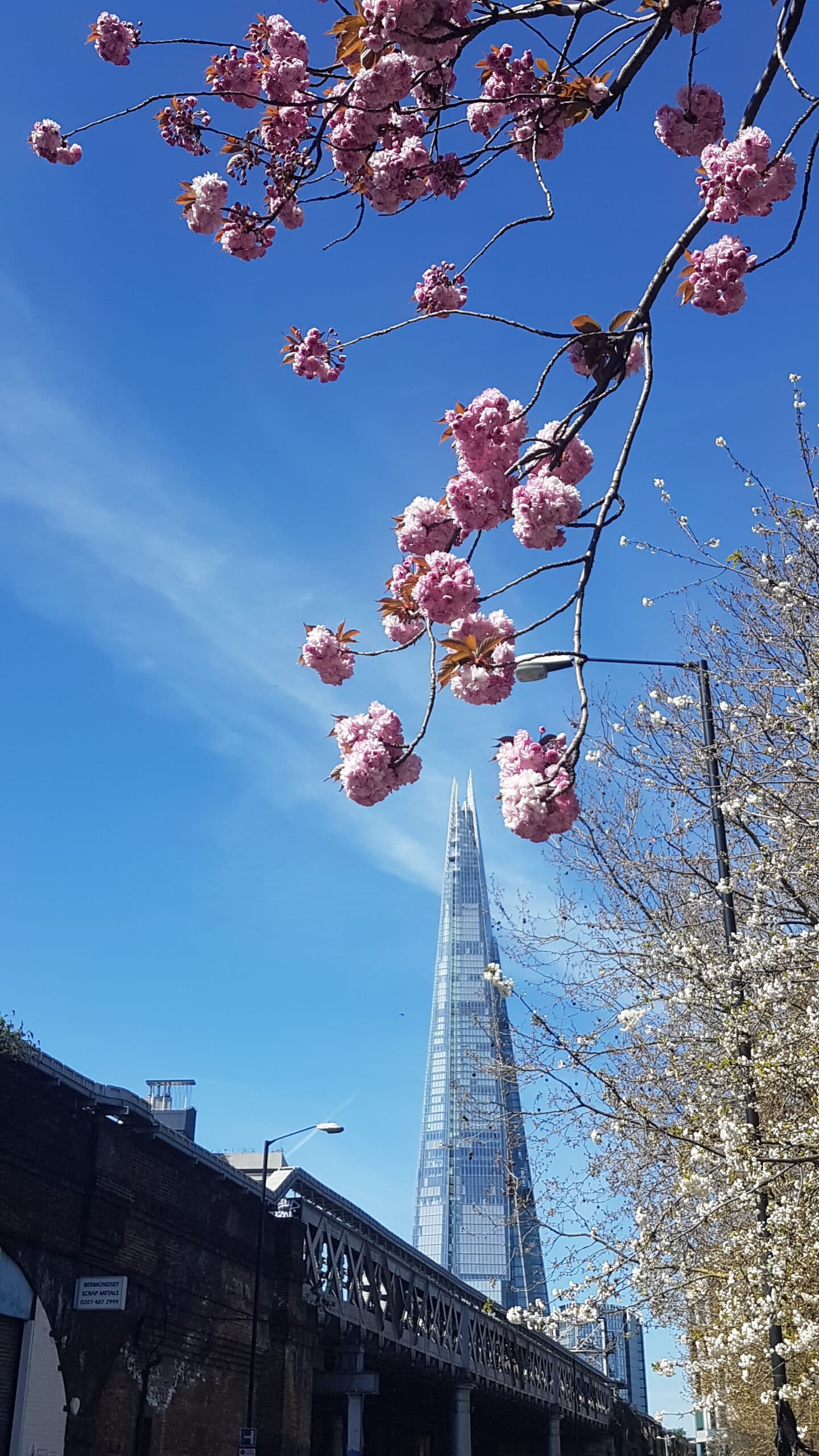 Finally, a special mention to Holly who took 20 hours to complete her treasure trail around Covent Garden. But, complete it she did, and if you have any questions about this particular area of London, Holly's now your girl.  On second thoughts, some of her memories may be a little hazy as she bagged herself a lot of amber-coloured treasure along the way…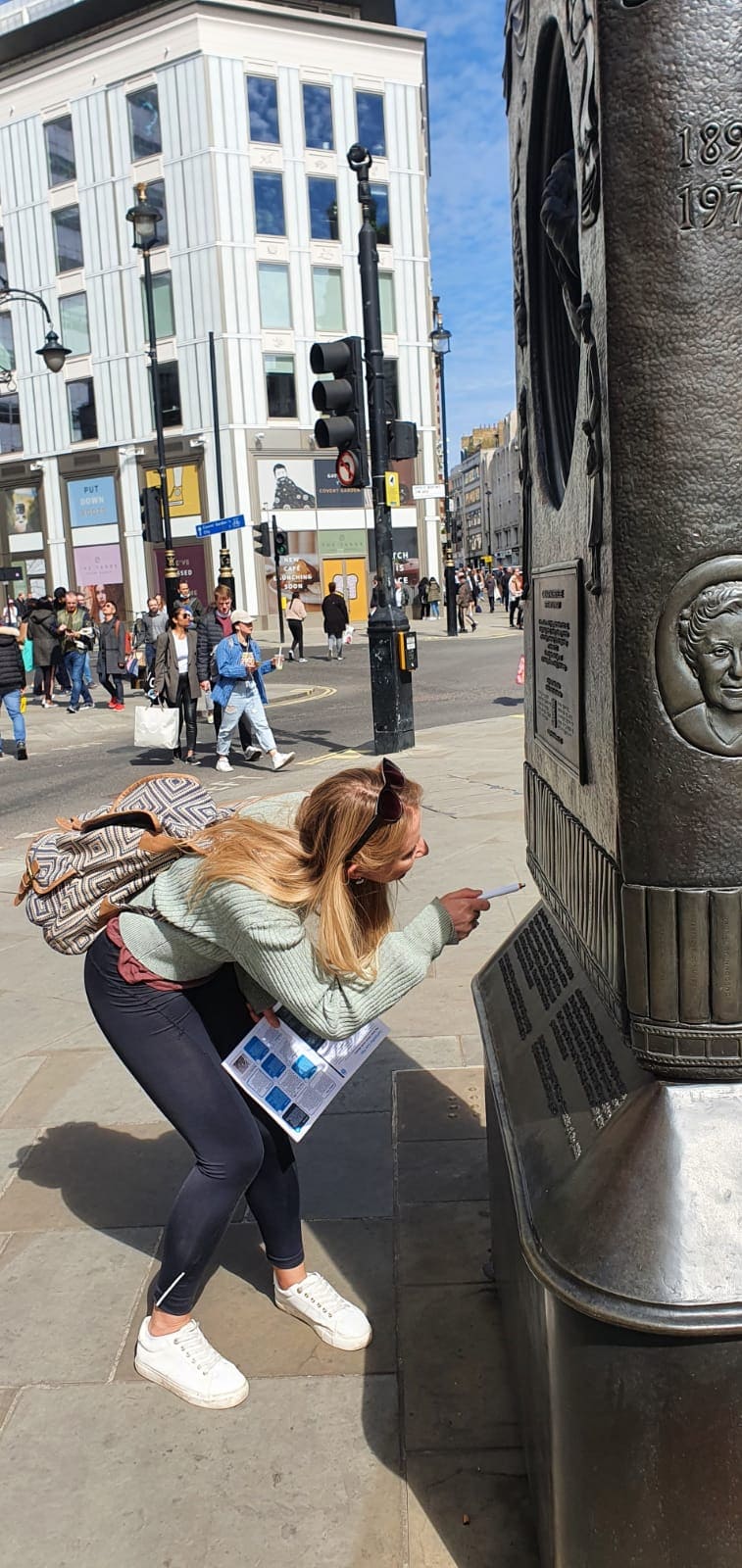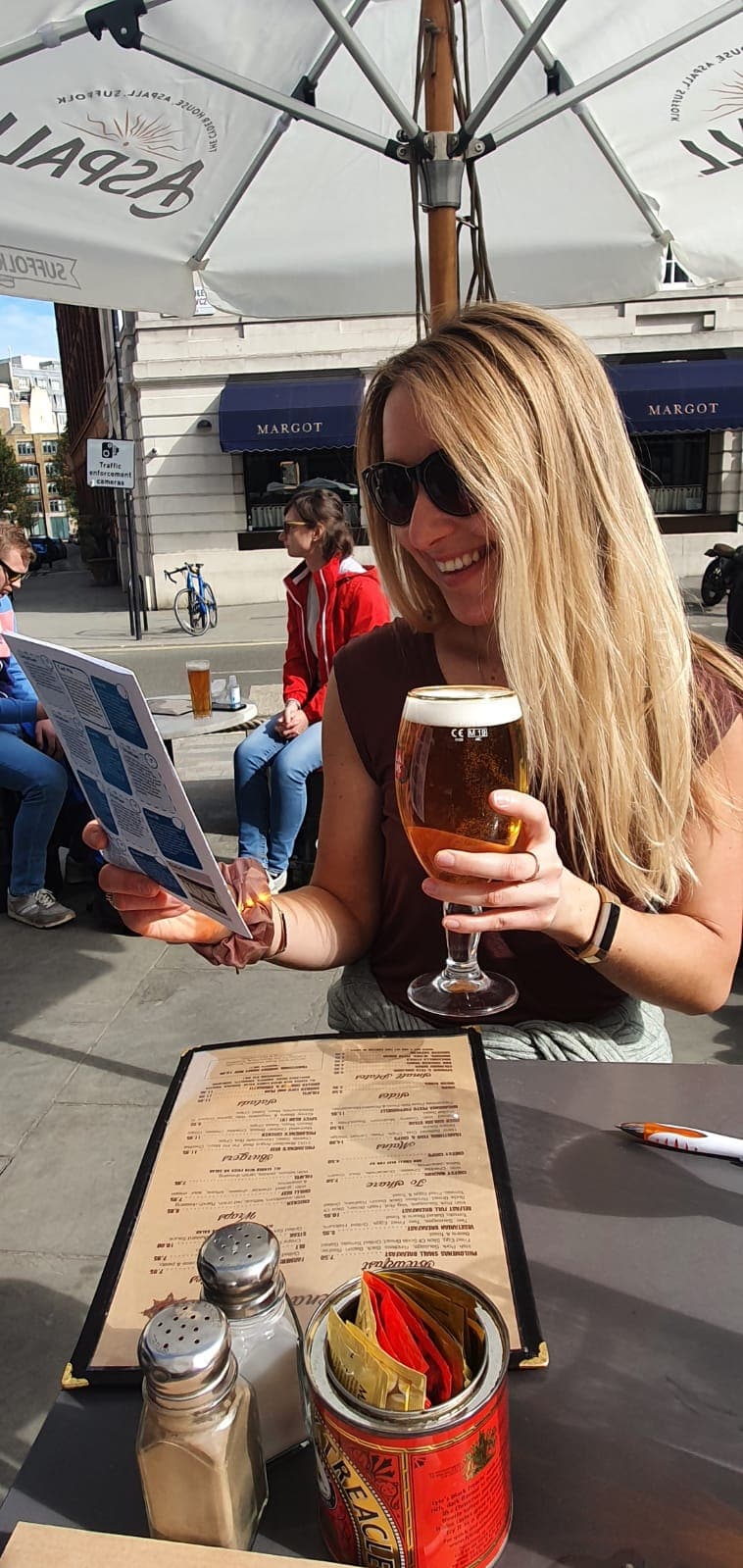 We go again!
Another weekend, another band of walkers, spurred on by the generous donations from our wonderful ETG community.   We are all so grateful to everyone who has supported us along the way – thanks to you, we've raised £1,170 and you've encouraged us to increase our target to £1,500!  If we reach this new total, Share The Wonder will be able to create exciting and educational day trips in Vietnam, Cambodia and Laos for 75 children, which would be absolutely fantastic.  
I hope you've enjoyed following the ETG ramblings of the past few weeks, perhaps they've encouraged you to look around you with fresh and curious eyes.  Here are Deanne and Nick's accounts of their walks around London this weekend: 
Deanne
"Crossing London from west to east to embark on our Treasure Trail felt like an adventure in itself. Add in bright blue skies, historical monuments and newly open bars and restaurants and it felt like a special day.
Our Trail centred on the area around St Katharine Docks and the Tower.  There were boats to admire in the docks and everywhere was buzzing with people meeting friends to enjoy food and drink in the sun.  We followed pathways and crossed bridges as both modern and ancient London were revealed to us.  Heads were scratched over the clues and we made one wrong turn but we managed to recover our way and solve the puzzle.
Perhaps it's because I am a transplanted Kiwi who's been in London over 20 years, but I will never tire of seeing the Tower of London.  We spent time leaning on the wall in the sun, looking at the ancient buildings, talking about what had happened there and remembering previous visits.  We also giggled at a small robot lawnmower grappling with the enormous green in the moat area.  Quite a task.
My children are adults now, they are privileged to have had many days out in London and to have travelled the world.  It was great to spend this day with them, completing the Treasure Trail together, exploring a lovely part of London and raising money for other children to have fun days out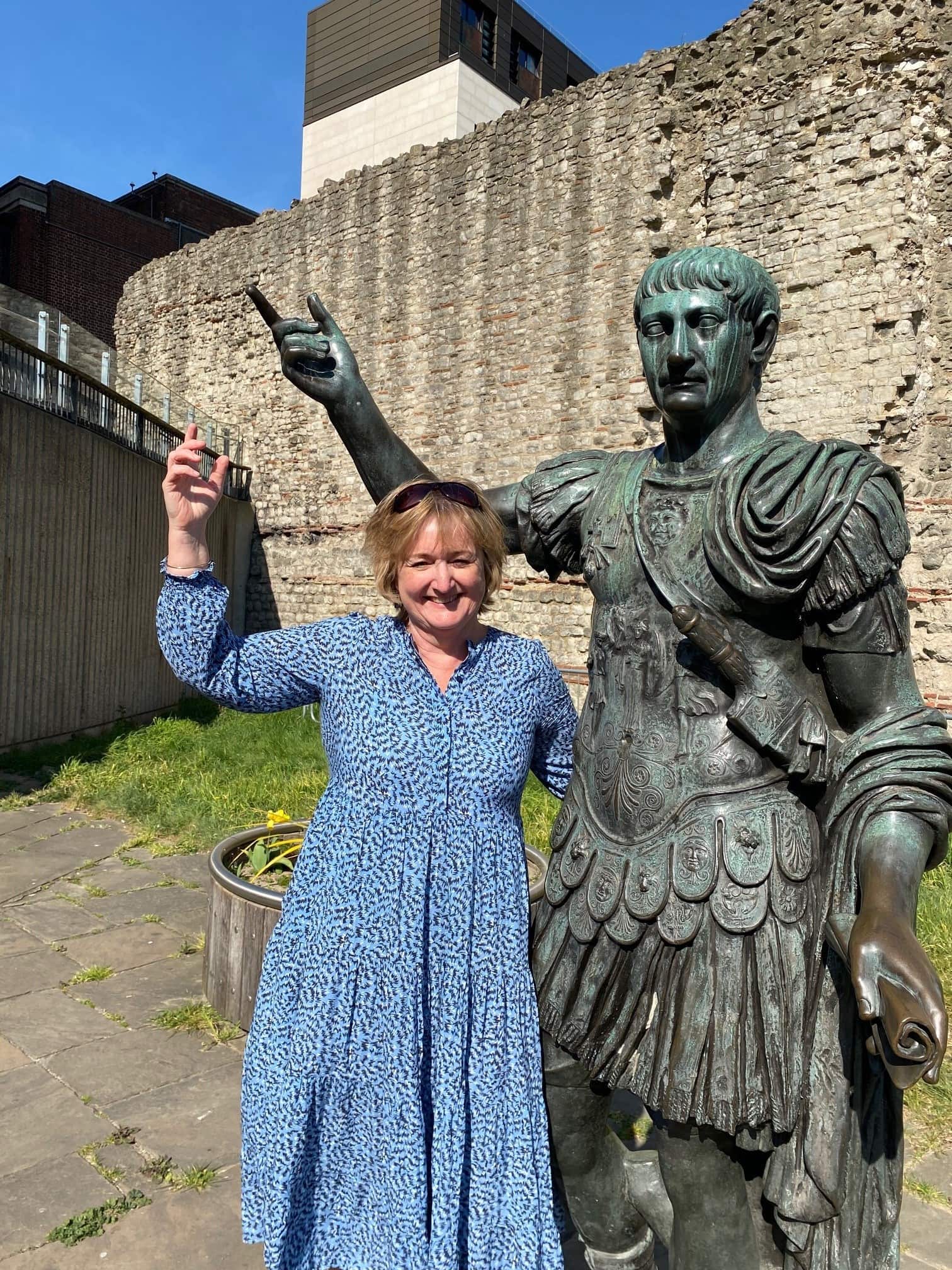 Nick
"As my wife is 8 months pregnant, we decided to stay local with our choice of Treasure Trail in Dulwich, southeast London. Keen to get some parenting practice in, we also took our friend's 7-year-old daughter, Flo, with us. Nursing the effect of a few birthday beers the night before, I was initially regretting this choice as we set out in the morning! However, the beautiful sunshine and picturesque Dulwich Village, not to mention a stop at an ice cream van, helped put a spring back in my step.
On our way to Dulwich Park, Flo announced that she would be good at solving the clues as her favourite books are the Famous Five – she was not wrong. As we worked our way around the park and the streets of Dulwich village, Flo helped with every clue. She also discovered, after we got a bit lost, that 'whatever Nick says is to be ignored.' On hearing that the local pub was originally split in two, with one section for labourers and one for the gentry, she declared that she liked her life and wouldn't give it up to be part of the gentry. We also learnt that Enid Blyton was from Dulwich, something that Flo was of course, fully aware of already.
Towards the end, tiredness started to kick in, but a piggyback ride (for Flo) got us to the finish line, which turned out to be the point where one of London's secret waterways, the River Effra, makes its only appearance above ground.  Happy in the knowledge that The Famous Five would be proud of our pluck and perseverance, we went home for lashings of (ginger) beer!"